Senate Marijuana Hearing Highlights How Schedule I Status Blocks Research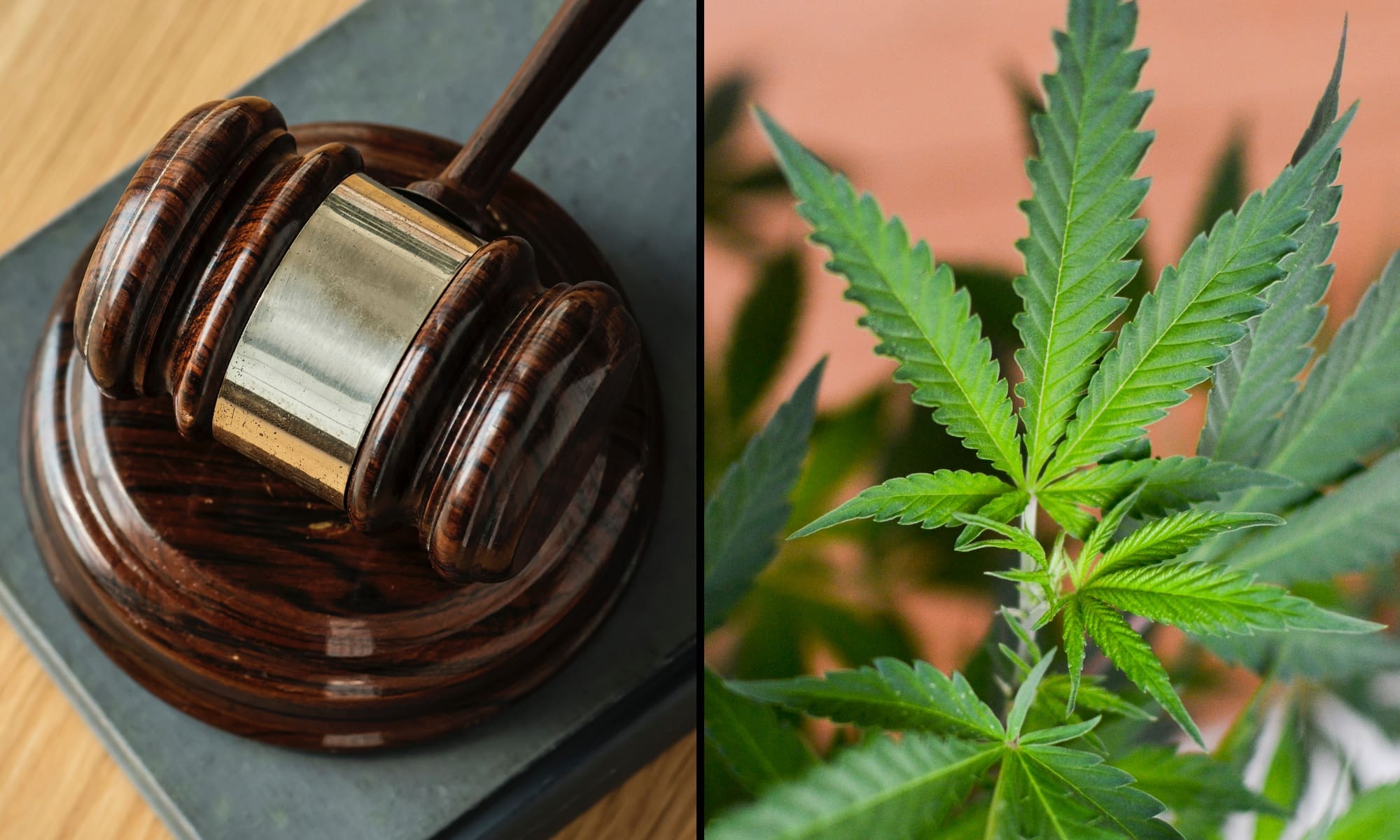 A major focus of a U.S. Senate Caucus on International Narcotics Control hearing on the health impacts of marijuana turned out to be how cannabis's current federal classification makes it harder for researchers to shed light on those effects.
The Wednesday event—titled "Marijuana and America's Health: Questions and Issues for Policy Makers"—featured testimony from Surgeon General Jerome Adams and National Institute On Drug Abuse Director Nora Volkow.
Panel co-chair Sen. Dianne Feinstein (D-CA) has long opposed broad marijuana reform but acknowledged in her opening remarks that the substance is "much more complex than I thought" and revealed that she has personally witnessed the medical benefits of cannabis for people dealing with chemotherapy.
"I know that for a fact from family issues," she said.
And while she expressed serious concerns during the hearing about marijuana's potentially harmful effects, particularly on young people, she also said that the drug's current restrictive status under the Controlled Substances Act impedes scientific studies.
"Much of what we know about marijuana is anecdotal," she said, which is "problematic for us in terms of making policy."
"That's due in part to the fact that marijuana's status as a Schedule I drug makes it difficult to research," the senator added, pointing to legislation she has filed that would lift some barriers to investigations. "It's my belief that science should inform our policy."
Co-chair Sen. John Cornyn (R-TX) suggested that he's open to working with across-the-aisle colleague on the legislation, but also voiced concerns about legalization.
"We lack definitive evidence on the short- and long-term health implications of marijuana use," he said. "There seems to be a lot of folk myths and other idiosyncratic ideas that really haven't gone through the sort of peer review that most scientific evidence has to go through in order to be accepted by policymakers."
Watch the Senate marijuana hearing below:
Volkow laid out a number of concerns about marijuana's impact but also testified that its Schedule I status impedes and slows down research.
Preclinical studies of THC exposure during adolescence have shown greater subsequent sensitivity to the rewarding effects of other drugs, which could be one reason why those who use marijuana at a young age are more vulnerable to addiction later in life. – Dr. Nora D. Volkow

— NIDAnews (@NIDAnews) October 23, 2019
"DEA registration can take, if you're lucky, one year to obtain," she said. "That delays the process enormously."
She also criticized the fact that there is currently only one legal source in the U.S. for scientists to obtain cannabis to use in studies. "The process is very slow" to get marijuana from the facility, which is at the University of Mississippi.
Frequent marijuana use during adolescence is associated with changes in areas of the brain involved in attention, memory, emotions, and motivation – Dr. Nora D. Volkow

— NIDAnews (@NIDAnews) October 23, 2019
Another problem she pointed out is that researchers cannot legally study the cannabis products that consumers in a growing number of states are actually purchasing from licensed retailers.
"We are interested in understanding what people are taking out there," she said. "We cannot fund research that relates to products that are actually being bought through these dispensaries because it's illegal."
Adams, who in August issued a warning the public about marijuana use by adolescents and pregnant women, said during his testimony that legalization is a "poorly-informed national public health experiment" but agreed that "we need to make it easier to do research."
I'm testifying before the Senate Caucus on International Narcotics Control today for a hearing on #marijuana and America's health. https://t.co/AWfaKy74RM pic.twitter.com/0fsWyRUuZq

— U.S. Surgeon General (@Surgeon_General) October 23, 2019
It's important that we all take action to ensure a healthy next generation.

Know the risks. Take action. Protect our future.

Read my advisory to learn more: https://t.co/ZccTPyzl37

— U.S. Surgeon General (@Surgeon_General) October 23, 2019
Cornyn compared claims about cannabis's medical benefits to decades-old ads about tobacco, saying that there are "some parallels perhaps here in the way we are wading into this debate."
Adams agreed. "We've seen this play before," he said. "Many of the indications people are using marijuana for are unproven. We are overstating the benefits and in my view we are downplaying the risks."
In a Senate floor speech on Tuesday in which he previewed the hearing, the senator made similar remarks.
"There's no shortage of people who claim that marijuana has endless health benefits and can help patients struggling from everything from epilepsy to anxiety to cancer treatments," he said. "This reminds me of some of the advertising we saw from the tobacco industry years ago where they actually claimed public health benefits from smoking tobacco, which we know as a matter of fact were false and that tobacco contains nicotine, an addictive drug, and is implicated with cancers of different kinds."
Today the Caucus on International Narcotics Control will hold a hearing entitled "Marijuana and America's Health: Questions and Issues for Policy Makers." It is worth recalling how health benefits of tobacco use were once touted and its negative health impacts were obscured. pic.twitter.com/q0tbBCthzc

— Senator John Cornyn (@JohnCornyn) October 23, 2019
In August, Cornyn said that he wanted to hold a hearing focused on cannabis's health effects before the Senate moves to consider a proposal to allow state-legal businesses to access banking services. A bill to do so passed the House of Representatives last month and Senate Banking Committee Chairman Mike Crapo (R-ID) says he'd like to advance similar legislation by the end of the year, though he has indicated he wants some changes to the version approved by the other chamber.
Feinstein cosponsored a bill to let states set their own cannabis laws without federal interference during the course of her reelection campaign last year, but has not yet signed onto a new version filed in the current Congress.
A second panel at the hearing featured Robert Fitzgerald of the University of California at San Diego, Staci Gruber of Harvard Medical School, Sean Hennessy of the University of Pennsylvania School of Medicine and Madeline Meier of Arizona State University.
Cornyn—who at one point revealed he has a friend who feeds his dogs CBD-infused food—said that the caucus may issue a white paper based on what was discussed at the hearing.
Sen. Jacky Rosen (D-NV) made a brief appearance and mentioned the need to improve military veterans' access to medical cannabis.
"In too many cases they're becoming addicted to medications prescribed to them," she said. "They have given so much to their country."
Federal Court Dismisses Suit Against DEA Over Marijuana Growing Applications
This story was updated to include quotes from the hearing.
Photo elements courtesy of rawpixel and Philip Steffan.