Surgeon General Issues Anti-Marijuana Warning Funded By Trump Salary Donation
The U.S. Surgeon General issued an advisory on Thursday that warns about the risks of using marijuana, particularly for pregnant women and adolescents. But it also contains misleading statements about the cannabis legalization movement.
The advisory, the publication of which will be partially funded by a $100,000 donation out of President Donald Trump's salary, states that no amount of cannabis is safe and emphasizes that THC potency of marijuana products has increased, which Surgeon General Jerome Adams claimed puts consumers at risk of "physical dependence, addiction, and other negative consequences."
LIVE: Join @SecAzar and @Surgeon_General Jerome Adams for a press conference on a Surgeon General Advisory. https://t.co/2FeaeIMcGV

— HHS.gov (@HHSGov) August 29, 2019
"There is a false perception that marijuana is not as harmful as other drugs," Adams said in a press release. "I want to be very clear—no amount of marijuana use during pregnancy or adolescence is known to be safe."
"I, Surgeon General VADM Jerome Adams, am emphasizing the importance of protecting our Nation from the health risks of marijuana use in adolescence and during pregnancy. Recent increases in access to marijuana and in its potency, along with misperceptions of safety of marijuana endanger our most precious resource, our nation's youth."
#DYK marijuana is THE most commonly used illicit drug among pregnant women? pic.twitter.com/1W8sNszIz8

— U.S. Surgeon General (@Surgeon_General) August 29, 2019
While the notice doesn't explicitly say that states should not legalize marijuana, it contends that the movement to end prohibition and the "normalization of its use" has caused youth to perceive the drug as less harmful.
"In addition, high school students' perception of the harm from regular marijuana use has been steadily declining over the last decade," it states. "During this same period, a number of states have legalized adult use of marijuana for medicinal or recreational purposes, while it remains legal under federal law. The legalization movement may be impacting youth perception of harm from marijuana."
Missing from the report, however, is an acknowledgment that the federal government's own data shows that despite shifting attitudes about cannabis, adolescent marijuana consumption has actually declined in the years since states began legalizing for recreational use.
"Marijuana's increasingly widespread availability in multiple and highly potent forms, coupled with a false and dangerous perception of safety among youth, merits a nationwide call to action," the advisory states.
"Today's advisory serves as an important reminder of the health risks marijuana use poses, especially when it comes to young people and pregnant women," White House Office of National Drug Control Policy Director Jim Carroll said. "While laws in some states have changed, the scientific evidence increasingly shows the harmful effects of marijuana use."
"We are focused on making sure all Americans are aware of the dangers of marijuana use and the impact it has on developing minds," he said. "The White House continues to make record investments to support community coalitions across the country that are dedicated to preventing youth substance use before it begins."
U.S. Department of Health and Human Services (HHS) Secretary Alex Azar said cannabis is "a dangerous drug, especially for young people and pregnant women."
There is NO approved safe use of marijuana. @Surgeon_General has issued an advisory on the damaging effects on the developing brain in youth and pregnant women. https://t.co/Dy1Drn2OxW

— ADM Brett P. Giroir (@HHS_ASH) August 29, 2019
"This historic Surgeon General's advisory is focused on the risks marijuana poses for these populations, which have been well-established by scientific evidence," he said. "As indicated by President Trump's generous donation of his salary to support this advisory, the Trump Administration is committed to fighting substance abuse of all kinds, and that means continuing research, education, and prevention efforts around the risks of marijuana use."
Today's @Surgeon_General Advisory has a clear message: No amount of #marijuana use during pregnancy or adolescence is known to be safe. @POTUS's salary donation will fund a campaign to educate the public about marijuana's dangers for the developing brain: https://t.co/xSmQo9jcgr pic.twitter.com/c8kphrtp9k

— Secretary Alex Azar (@SecAzar) August 29, 2019
Adams and Azar discussed the advisory during a press conference on Thursday, where the HHS head also said marijuana is "linked to risk for and early onset of psychotic disorders, such as schizophrenia."
Thank you @SecAzar, I am proud to stand with you to sound a national alarm about the harmful effects of #marijuana use on the developing brain with my new Surgeon General's Advisory. #MJBrainEffects pic.twitter.com/x2G36sAMoX

— U.S. Surgeon General (@Surgeon_General) August 29, 2019
Even while expressing concern about the potential harms of marijuana, Azar emphasized that the administration supports expanding research into the plant's effects—something that the Justice Department is also encouraging by announcing this week that it is taking steps to approve additional cannabis manufacturers for research purposes.
"We want to make sure that research can be conducted effectively, and we know there are significant barriers to the conduct of research," Azar said. "We want to open that up for much more research, and that is a priority of this administration."
To be sure, many reform advocates share concerns about potential risks associated with marijuana use by young people and vulnerable populations. That's why states that have adopted legalization models expressly prohibiting people under 21 from purchasing cannabis and certain legal states like California require labels to warn adults about consuming while pregnant or breastfeeding.
Legalization supporters point out that if marijuana weren't prohibited at the federal level, the Surgeon General could hypothetically mandate that cannabis product packaging contain warnings similar to those required for tobacco products.
"Almost no activity is entirely without risk, which is exactly why marijuana should be legalized and regulated for adult use," Erik Altieri, executive director of NORML, told Marijuana Moment. "While marijuana still remains objectively less harmful to the consumer than currently legal alcohol, tobacco and many pharmaceuticals, it should still be consumed responsibly."
"Our current model of prohibition represents the utter lack of control over any aspect of marijuana or the marijuana market," he said. "If he truly has concerns, the surgeon general's time would be better spent advocating for a structure for regulation under which we can educate Americans about the actual harms and benefits of cannabis through public education campaigns and product labelling, instead of his current fear-mongering."
David Nathan, a physician and board president of the pro-legalization group Doctors for Cannabis Regulation (DFCR), told Marijuana Moment that "DFCR physicians share Dr. Adams' concern about the potential risks of cannabis use by adolescents and pregnant women" but that the group wishes he "shared our concern for the poverty that results from the economic impact of 600,000 cannabis possession arrests every year, as poverty is by far the greatest obstacle to health care access in the United States."
"Cannabis is less harmful than many legal drugs and is non-lethal in overdose, yet millions of lives have been destroyed by its prohibition, especially in communities of color," Nathan said. "The vilification of cannabis by the US government isn't based in science. It is rooted in a misguided morality around adults who choose to use the drug."
"To prevent access by minors, and to ensure proper labeling about the lack of data around use in pregnancy, the cannabis industry should be regulated rather than prohibited. We must stop using a sledgehammer to kill a weed and enact policies that optimize public health and social justice."
Former Surgeon General Joycelyn Elders, who sits on DFCR's honorary board, shares that perspective. Elders supports legalization and said in 2017 that the "unjust prohibition of marijuana has done more damage to public health than has marijuana itself."
The advisory calls for "[s]cience-based messaging campaigns and targeted prevention programming" in order to "ensure that risks are clearly communicated and amplified by local, state, and national organizations."
"Further research is needed to understand all the impacts of THC on the developing brain, but we know enough now to warrant concern and action," the notice states, again without acknowledging the role federal prohibition has played in inhibiting such research. "Everyone has a role in protecting our young people from the risks of marijuana."
Prohibitionist group Smart Approaches to Marijuana, whose president teased the surgeon general's announcement in a tweet earlier this week, said in a press release that they "look forward to working with HHS and other federal government officials to help raise awareness to the harmful health impacts of marijuana commercialization and use."
This story has been updated to include comments from Doctors for Cannabis Regulation.
Federal Data Shows Youth Marijuana Use Isn't Increasing Under Legalization
Photo courtesy of Twitter/Surgeon General.
USDA Approves Hemp Plans For Texas, Nebraska And Delaware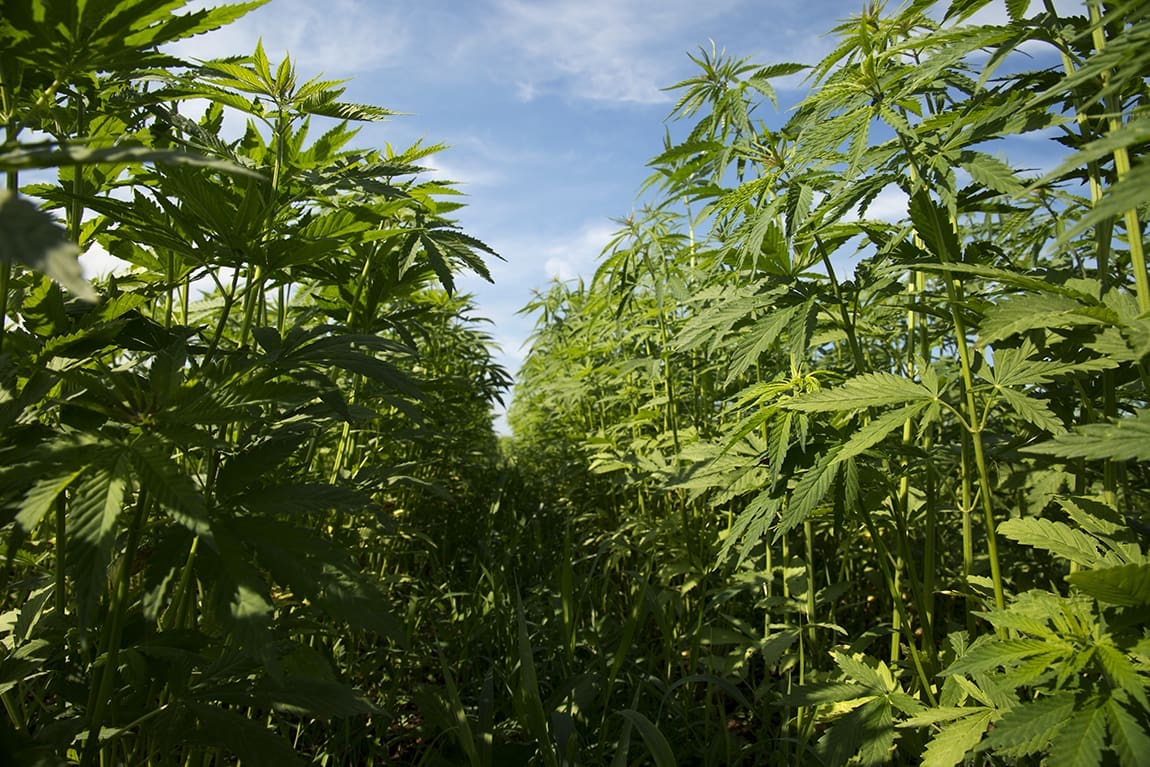 The U.S. Department of Agriculture (USDA) announced on Monday that it has approved hemp regulatory plans for three more states and four additional Indian tribes.
This is the latest in a series of approvals that USDA has doled out since the crop and its derivatives were federally legalized under the 2018 Farm Bill. Texas, Nebraska and Delaware—in addition to the Colorado River Indian Tribes, the Fort Belknap Indian Community, the Iowa Tribe of Kansas and Nebraska and the Yurok Tribe—each had their regulatory plans cleared.
"USDA continues to receive and review hemp production plans from states and Indian tribes on an ongoing basis," the department said in a notice. "Plans previously approved include those for the states of Louisiana, New Jersey, and Ohio, and the Flandreau Santee Sioux, Santa Rosa Cahuilla, and La Jolla Band of Luiseno Indian Tribes."
While hemp is no longer a federally controlled substance, farmers interested in cultivating and selling the crop must live in a jurisdiction where USDA has approved a proposed regulatory scheme. The process was outlined in an interim final rule USDA published late last year. If a state or tribe does not have, or plan to propose, regulations for hemp, cultivators can apply for a USDA license instead.
"This is a victory for Texas farmers," Texas Agriculture Commissioner Sid Miller said in a statement. "We are one step closer to giving our ag producers access to this exciting new crop opportunity."
"We've got to get our rules approved and get our licensing program up and running, but the dominoes are dropping pretty quick," he said. "We're almost there."
Heather Fazio, director of Texans for Responsible Marijuana Policy, told Marijuana Moment that "Texas has the potential to be the largest supplier of hemp in the U.S., providing farmers with an unprecedented opportunity."
"With approval from the USDA and the Texas Department of Agriculture already moving forward with establishing licensing standards, it's refreshing to see our government paving the way for legal cannabis cultivation in Texas," Fazio said.
While lawmakers and industry stakeholders have widely celebrated USDA's commitment to implementing hemp legalization, it has also received a significant amount of pushback over proposed rules such as THC limits and laboratory testing requirements. A public comment period for the department's interim rule ends on Wednesday.
USDA maintains a website that tracks the status of state and tribal hemp plans.
Monday's announcement sends another signal to the hemp industry that the federal government is committed to supporting the market and ensuring that farmers have the resources they need to see their businesses thrive since the crop was legalized.
That said, one of the most lucrative market opportunities that hemp farmers are hoping to take advantage of is the widespread interest in hemp-derived CBD products. The Food and Drug Administration (FDA) has jurisdiction over rules for marketing CBD, and the agency has made clear that the process may take several years without congressional action.
Earlier this month, a bipartisan coalition of lawmakers set out to do just that, filing a bill that would require FDA to allow CBD products to be sold as dietary supplements.
U.S. Military Reiterates That CBD Is Off Limits To Service Members
Photo courtesy of Brendan Cleak.
Mexico's President Says A New Marijuana Panel Will Make Legalization Recommendations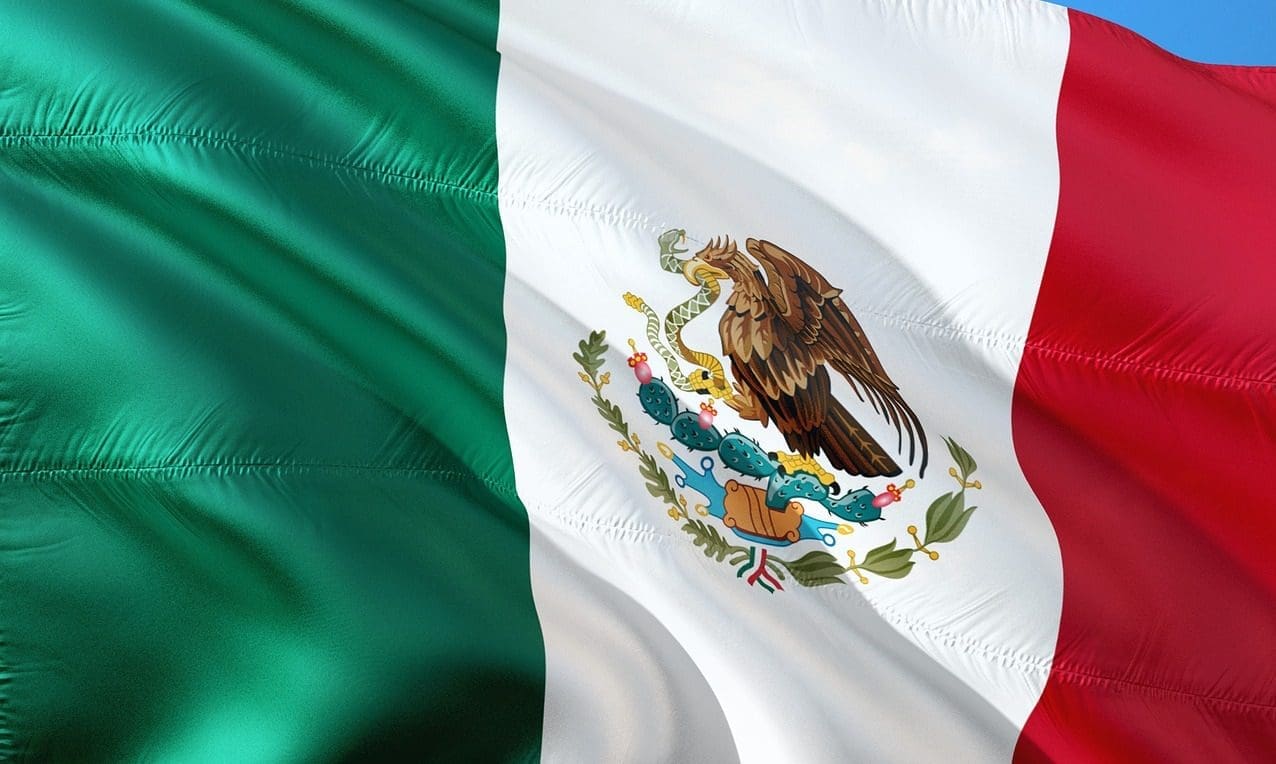 The president of Mexico said on Monday that a government panel is being formed in order to make recommendations for a legal marijuana system in the country.
While he didn't offer many details about the commission, President Andrés Manuel López Obrador said it will be focused on studying public health aspects of legalization.
"A group is going to be formed to decide what will happen about that with a public health approach. We are about to comply with the recommendation of the Supreme Court," the president said during a press conference, according to a translation of his remarks, referencing a 2018 ruling that deemed the prohibition of cannabis for personal use unconstitutional.
Watch López Obrador's marijuana comments, around 1:43:45 into the video below:
Asked to weigh in on the argument that regulating drugs like cannabis could combat cartels, the president said "we are analyzing this possibility" and went on to describe the state of play on legislation to legalize marijuana.
Since the court ruling, legislators have spent months discussing and drafting marijuana reform legislation to create a commercial cannabis market. Several Senate committees produced a comprehensive legalization bill last year, which advocates hoped would get a vote before the court's October 2019 deadline to change the country's marijuana policy, but that didn't pan out.
The court granted lawmakers a deadline extension to end prohibition by April 30 of this year.
"We are about to fulfill this recommendation of the [Supreme Court] so that it becomes law," he said. "We are going to process it, we are working on that—I think it will move forward. A group will be formed to decide what to do about this, basically."
An amended reform bill, jointly submitted by the Justice and Health Committees, started circulating earlier this month. It would legalize possession of up to 28 grams, or 200 grams for those who obtain a certain license. Individuals would also be able to cultivate up to six plants.
"We have to review it well, of course, all with the public health approach, always with that approach, and taking into account the changes that are taking place," the president said. "This is being analyzed."
Sen. Ricardo Monreal Ávila of the ruling MORENA party stressed that the legislation isn't final, but it's a step in the right direction. He said he'll be meeting with Interior Secretary Olga Sánchez Cordero and Julio Scherer, a legal advisor to the president, this week to discuss cannabis reform legislation.
Monreal, who included marijuana legalization in a list of legislative priorities this month, said he expects lawmakers to pass reform legislation ahead of the April deadline.
Advocates Push Back On Secretly Recorded Trump Claim That Marijuana Use Lowers IQ
Advocates Push Back On Secretly Recorded Trump Claim That Marijuana Use Lowers IQ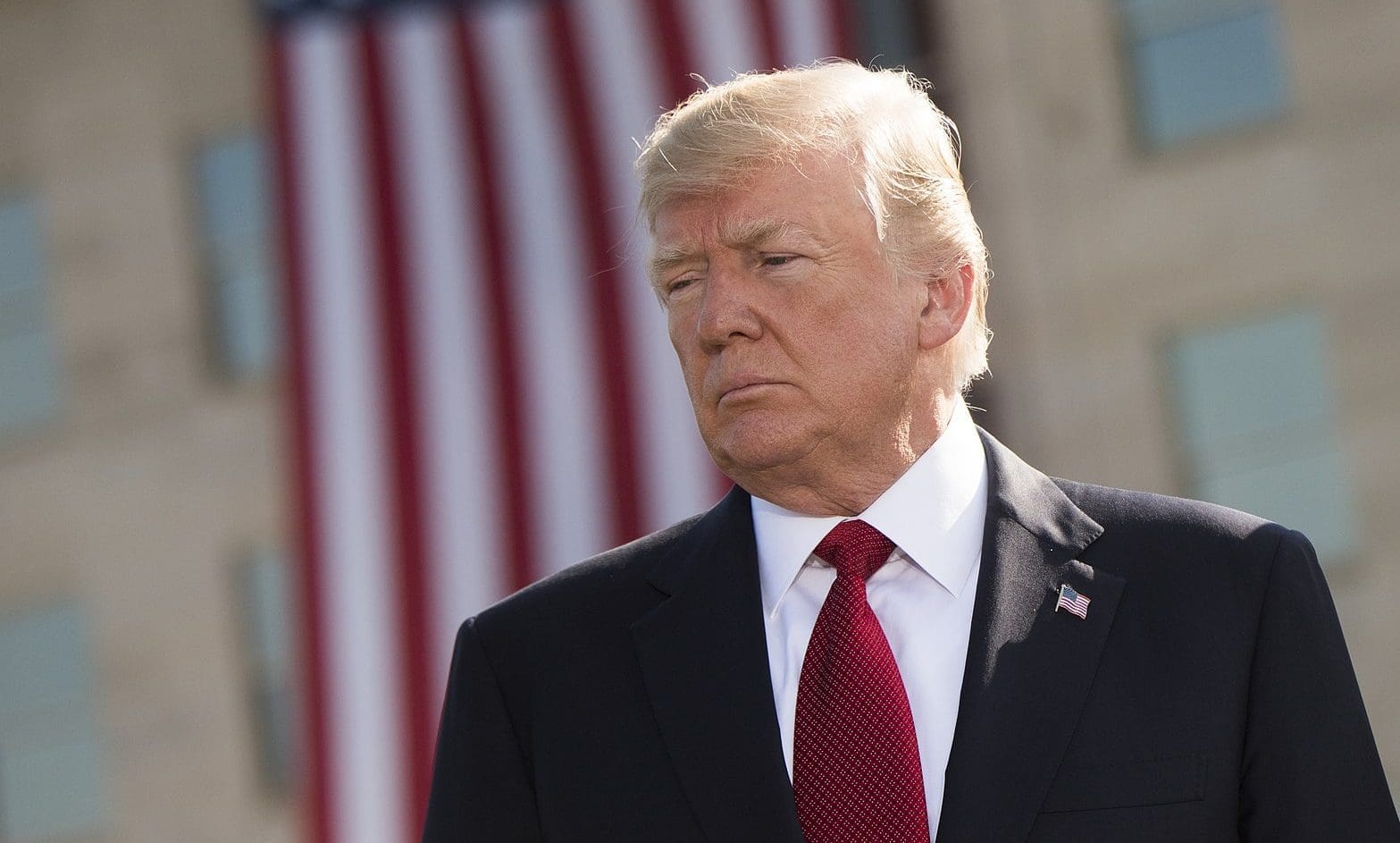 Marijuana reform advocates are hitting back at President Trump's suggestion that cannabis use makes people lose IQ points.
"In Colorado they have more accidents," the president said of the first state to legalize cannabis for adult use. "It does cause an IQ problem."
The comments were revealed over the weekend in a surreptitiously recorded video captured in April 2018 by Lev Parnas, an associate of Trump attorney Rudolph Giuliani, who is involved in the Ukraine scandal that led to the president's impeachment.
But when it comes to cannabis's impact on intelligence, Trump has it wrong, according to the National Institute on Drug Abuse, which determined based on longitudinal twin studies that there is not "a causal relationship between marijuana use and IQ loss."
In interviews with Marijuana Moment on Monday, legalization advocates expressed frustration that the president perpetuated the prohibitionist talking point.
"Trump's remarks simply reveal that he is out of touch, given that the majority of Americans support marijuana legalization for both medical and adult use," Sheila Vakharia of the Drug Policy Alliance said. "This type of rhetoric is fear-mongering and inflammatory."
"The evidence is clear from the dozens of states that have legalized medical and adult use—the sky isn't falling and the kids are alright," she said.
Erik Altieri, executive director of NORML, said that "what truly causes a decline in an individual's intelligence is adhering to false Reefer Madness rhetoric that flies in the face of available science."
"If President Trump truly believes that responsible marijuana use by adults leads to a loss of IQ points, we suggest he immediately consults his physician to see if he is suffering from this affliction or at the very least consults the wide body of available research that debunks this old talking point," he told Marijuana Moment.
Listen to Trump talk about marijuana, about 45:30 into the video below:
But while the president's IQ claim came as a disappointment, there were other aspects of the secretly recorded dinner conversation concerning that cannabis reform advocates see as positive.
For example, Trump seemed surprised to hear that state-legal marijuana businesses don't have access to traditional financial services, which Parnas described as "the biggest problem" in the industry.
"Cannabis, look, you're talking about marijuana, right? You can't do banking there?" the president said, adding that the issue is "all working out. That whole thing is working out."
"I don't know if that's a good thing or a bad thing," he said.
Trump, who has previously voiced support for allowing states to set their own marijuana policies, also asked others at the dinner table whether they believe "the whole marijuana thing is a good thing" and whether the plant is "actually good for opioids."
One person said cannabis is a "better alternative" to prescription opioids, and Donald Trump Jr. noted that "alcohol does much more damage" than marijuana and that "you don't see people beating their wives on marijuana. It's just different."
Morgan Fox, media relations director for the National Cannabis Industry Association, told Marijuana Moment that it's "pretty frustrating that the president, like many others, has been misled by 'Just Say No' propaganda into believing the disproven idea that cannabis consumption decreases intelligence."
"However, this clip suggests that he is in a fairly good position or at least heading towards one on the issue overall," he said. "I think it is pretty clear that he understands that prohibition is a failure from an economic standpoint, that states should be free from federal interference, and that reform could help with the opioid epidemic."
"His statements regarding access to banking suggest that he would be willing to sign cannabis banking reform legislation that crosses his desk. Generally, it is very heartening to see that the administration is having substantive conversations about it, and we welcome the opportunity to continue this discussion with the president to make sure he recognizes the urgency of reform and has the facts."
Later in the recording, Parnas made the case that Trump should embrace marijuana reform ahead of the 2018 midterm elections to attract young voters and get "ahead of" the issue.
"It's so far out you're not going to stop it," he said. "I think you need to be ahead of it."
Parnas pitched the idea of establishing a "bipartisan committee" with "no politicians" to independently explore possible policy changes and make recommendations to the administration. The president didn't directly reply.
While Trump didn't take up the suggestion to take the lead on cannabis prior to the 2018 election in which Republicans lost control of the House of Representatives, Don Murphy, director of federal policies at the Marijuana Policy Project, said it's not too late for him to act.
The president "has an opportunity to make the history books undoing a war he inherited, waged against Americans—African Americans in particular—literally for generations," he said.
"Even his predecessor continued that same failed policy, throwing even more people in prison. Not only that, he has a chance to out flank every Democratic candidate in the field," Murphy told Marijuana Moment, referring to the Obama administration's rejection of petitions to reclassify cannabis under federal law. "He would be remembered as our greatest criminal justice reformer in history."
U.S. Military Reiterates That CBD Is Off Limits To Service Members
Photo courtesy of Wikimedia.