Key GOP Senate Chairman Outlines Changes He Wants For Marijuana Banking Bill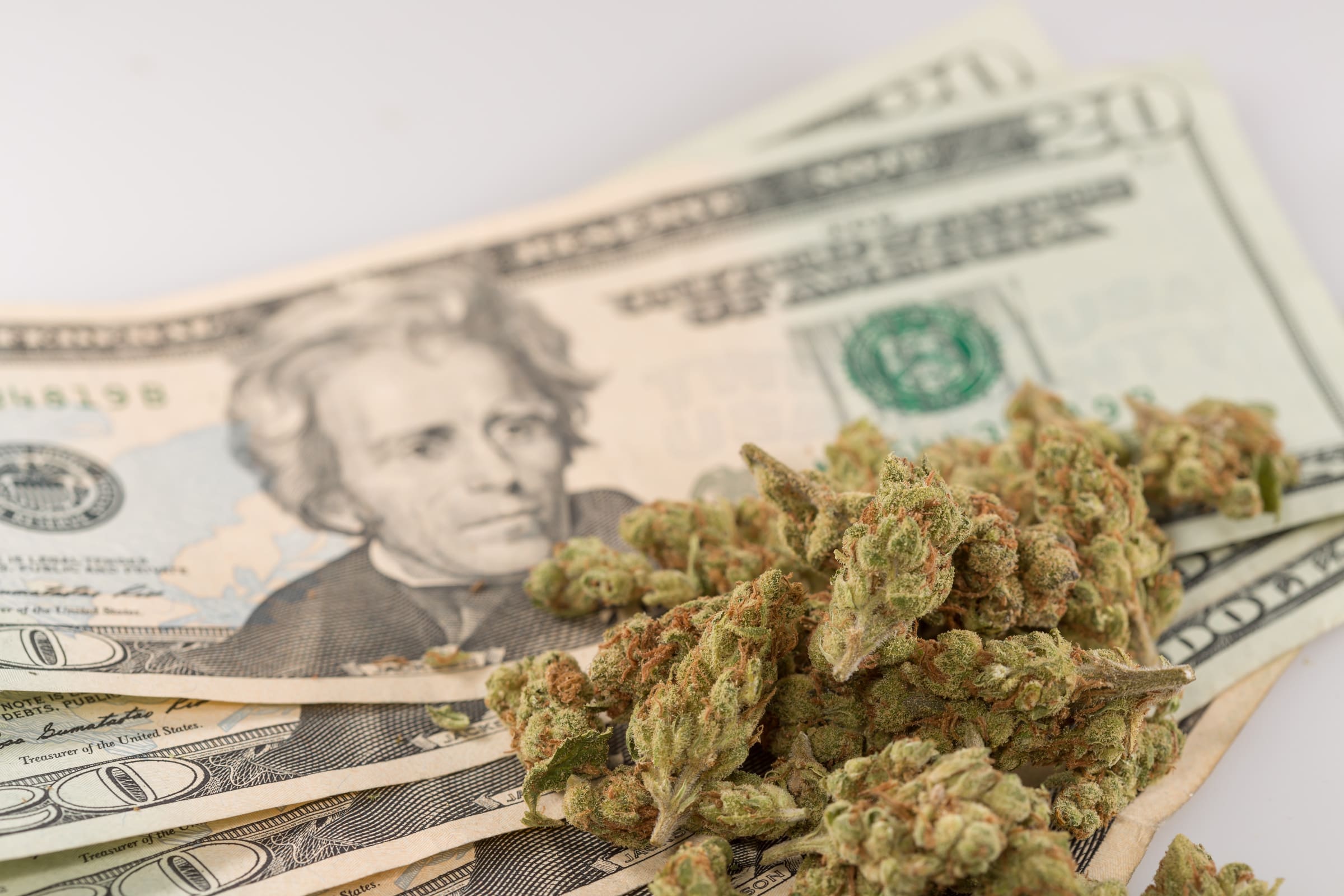 The head of the Senate Banking Committee is clarifying which aspects of a House-passed marijuana banking bill he would like to change as his panel moves toward taking up the legislation.
In a Thursday interview with Marijuana Moment on Capitol Hill, Chairman Mike Crapo (R-ID) described modifications he is working on to the Secure and Fair Enforcement (SAFE) Banking Act, which cleared the House along bipartisan lines in a 321-103 vote last month.
"The things we're looking at are, first of all, to make sure we improve and clarify the interstate banking application of all of this," Crapo said. "Secondly, money laundering issues with regard to legacy cash to make sure how that is managed properly. [Financial Crimes Enforcement Network] issues and other related issues. And then finally the health and safety issues about what is going to be banked."
"Take tobacco for example, every state I think has some kind of regulatory parameters around the utilization of tobacco, even if it's just an age limit on who can purchase it or what have you and the types of products that are going to be allowed," he continued. "That gets into a legal issue that I think the states need to be more engaged in, but it also impacts the question on what would be banked. Those kinds of issues—health and safety, interstate commerce and money laundering."
While it's not exactly clear which language changes Crapo has in mind for the House-passed legislation, his reference to "health and safety issues about what is going to be banked" could refer to certain restrictions on cannabis businesses that want to store their profits in financial institutions, or even requirements that states enact certain policies in order for operators within their jurisdictions to qualify.
In response to another reporter's question about the spike in vaping-related injuries, the chairman said that's "a good example of one of the big concerns that I have that we need to address in the bill, which is the health and safety aspects of the use."
"We are working to revise the bill and develop the support for the bill to move forward," he said.
Crapo first announced last month that he'd like to take up legislation addressing the issue in his panel before the end of the year and that the reform measure will likely enjoy bipartisan support in the full Senate. However, he's held off on endorsing the SAFE Banking Act as currently written. His committee held a hearing on banking concerns in the cannabis industry in July.
"We're working to try to get a bill ready," the senator perviously told Politico. "I'm looking to see whether we can thread the needle."
If the Banking Committee does pass legislation protecting banks that service state-legal cannabis businesses from being penalized by federal regulators, it may encounter resistance in the full Senate from some pro-legalization lawmakers such as Senate Minority Leader Chuck Schumer (D-NY) and Sens. Bernie Sanders (I-VT), Cory Booker (D-NJ) and Kamala Harris (D-CA), each of whom have said comprehensive marijuana reform that addresses social equity should be prioritized over legislation that's viewed as primarily friendly to industry stakeholders.
Crapo also told Marijuana Moment on Thursday that he has not spoken to Majority Leader Mitch McConnell (R-KY) about a low-key trip the top GOP senator took to California last week, during which he met marijuana industry representatives and reportedly toured a cannabis-related business.
McConnell's buy-in will be key to advancing the cannabis banking legislation to President Trump's desk if it moves through Crapo's committee.
Aaron Houston contributed reporting for this story from Washington, D.C.
Presidential Candidate Wants To Let Americans Legalize Marijuana Through National Referendum