GOP Senator Wants Hearing On Marijuana Legalization Dangers Before Fixing Banking Issue
Forcing marijuana businesses to operate on a largely cash-only basis is "a real threat," anti-legalization Sen. John Cornyn (R-TX) acknowledged in a recent interview. But the Senate should first hold a hearing on the "public health consequences" of ending cannabis prohibition before advancing legislation to resolve the financial services problem, he said.
Speaking at a Hudson Institute event on combating transnational crime last month, Cornyn first talked generally about conflicting state and federal marijuana laws and expressed concerns about THC potency in products available in state-legal markets.
"I think the mixed messages that we're seeing as a result of the federal prohibition on marijuana possession, sales and transportation, and then the lack of enforcement at the state level because of initiatives taking place in those states that broaden the use from, let's say, medical marijuana—whatever that is—to recreational, to other types of things. I think, you know, young people could understandably be confused about that," he said.
The senator said he wants to hold a hearing before the Senate Caucus on International Narcotics Control, which he co-chairs, on the health impacts of legalization and specifically high-THC concentration products.
"It's a new ballgame, with higher concentrations of the drugs, the challenges that brings to public safety, to individual mental health and also the consequences of being a gateway to some of these other drugs, certainly interacting with criminal organizations that peddle illegal drugs," he said.
John Walters, the former White House drug czar and current chief operating officer of the Hudson Institute who led the discussion with Cornyn, brought up banking as an issue that could affect "the domestic expansion of marijuana." He asked the senator what he thought of the prospects of passing a bill to fix the problem.
Cornyn said he recently spoke with Senate Banking Committee Chair Mike Crapo (R-ID), whose panel held a hearing on marijuana banking last month, and that he was aware of testimony outlining the issues posed by the current situation.
"There's huge cash. And obviously, the danger of that from a corruption standpoint or just a public safety standpoint, that's a real threat," he said. "They're actually beginning to explore whether there ought to be some sort of carve-out or some sort of accommodation made where the proceeds of this, quote, 'legal' business at the state level can somehow enter the banking system."
Crapo "was expressing to me that that's no easy task," Cornyn said, adding that he told the chair about his desire to hold a separate hearing on the impact of legalization before proceeding with a banking fix.
"Let's have this hearing on the public safety consequences so people can go into this with their eyes open," the senator said.
GOP Super PAC Says Marijuana Bill Could Help Republican Senator Keep At-Risk Seat
Photo courtesy of YouTube/Hudson Institute.
Louisiana Lawmakers Send Medical Marijuana Expansion And Cannabis Banking Bills To Governor's Desk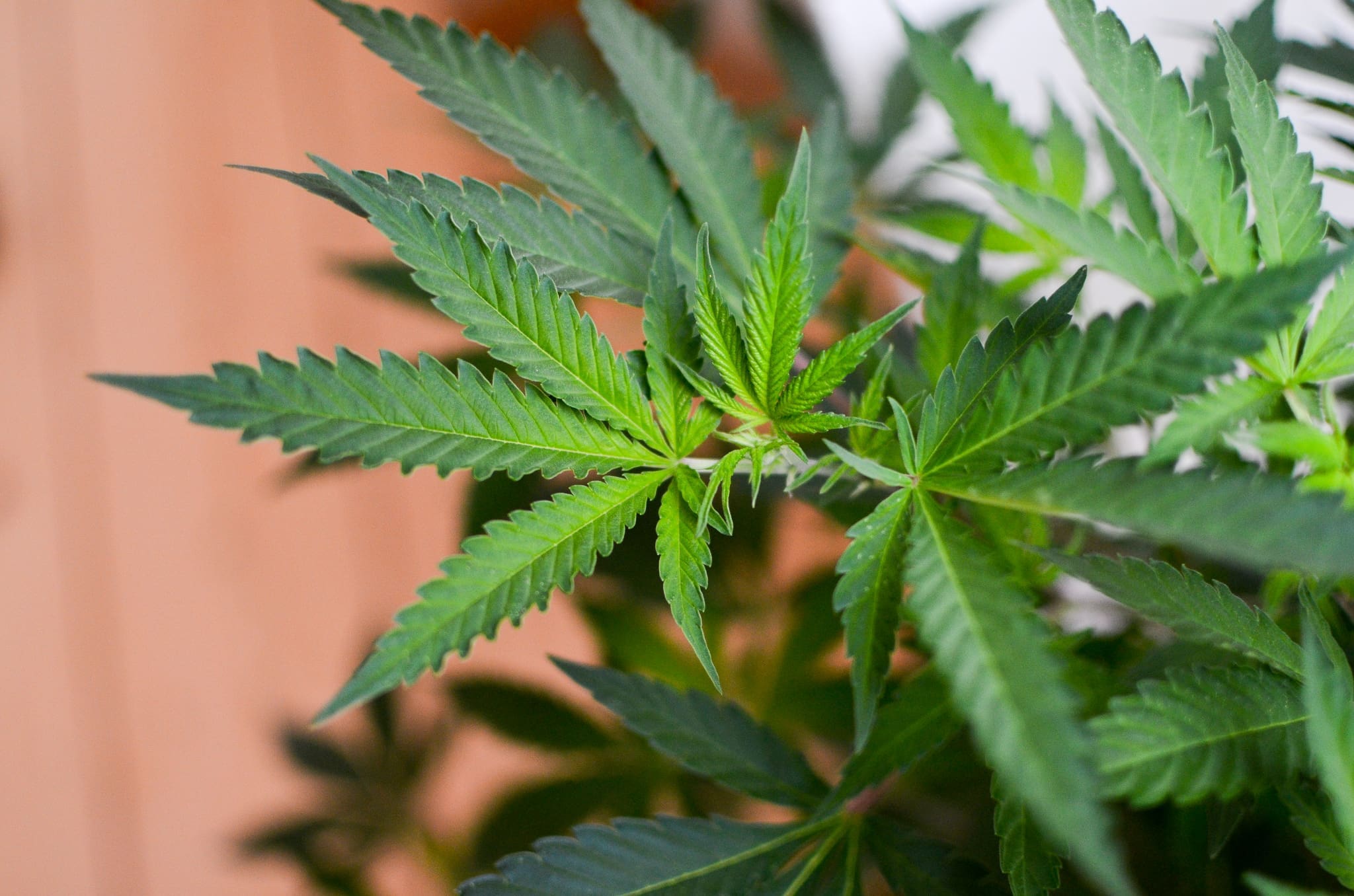 Louisiana lawmakers sent bills to significantly expand the state's medical marijuana program and to allow cannabis businesses to access banks to the governor's desk over the weekend.
The expansion legislation—which the House of Representatives initially approved last month and cleared the Senate on last week with one amendment—would allow physicians to recommend medical cannabis to patients for any debilitating condition that they deem fit instead of from the limited list of maladies that's used under current law.
Because the Senate added language that requires dispensaries to record medical marijuana purchases in the state prescription monitoring program database, it had to be returned to the House for reconsideration. The final version was approved by the body in a 74-16 vote on Sunday and is now being transmitted to Gov. John Bel Edwards (D) for signature or veto.
As originally drafted, the bill sponsored by Rep. Larry Bagley (R) would have simply added traumatic brain injuries and concussions to the list of conditions that qualify a patient for a marijuana recommendation. But it was amended in a House committee to add several other conditions as well as language stipulating that cannabis can be recommended for any condition that a physician "considers debilitating to an individual patient."
Under current law there are only 14 conditions that qualify patients for the program.
Bagley told Marijuana Moment he's "excited" that patients "can now have another choice for pain relief."
"This entire process for me has been to help people in pain that had no other choice but opioids," he said. "My seat on the Traumatic Head and Spinal Cord Injury Trust Fund has opened my eyes to people who are constantly in pain. I'm proud to have lead the charge to help people in need, not only in District 7, but the state of Louisiana."
Another bill headed to Edwards's desk would protect banks and credit unions that service cannabis businesses from being penalized by state regulators. That measure cleared the Senate on Friday by a tally of 29-0 after being approved by the House last month.
Lawmakers also passed a House bill to provide legal protections for doctors who recommend medical marijuana as well as authorized medical facilities that have cannabis patients in their care. The vote was 34-2 in the Senate on Friday, and a committee amendment meant it had to head back to its originating chamber, which made an 80-11 vote of concurrence on Sunday, sending the legislation to the governor.
A House-passed resolution to create "a task force to study and make recommendations relative to the cannabis industry projected workforce demands" was given final approval by the Senate on Sunday in a vote of 28-6. Text of the legislation states that "there is a need to study the workforce demands and the skills necessary to supply the cannabis industry with a capable and compete workforce, including physicians, nurse practitioners, nurses, and other healthcare practitioners."
Also on Sunday, the House voted 95-0 to reject changes to a bill to establish rules for industrial hemp and CBD products. On Friday, the Senate had voted 34-0 to advance the legislation while adding an amendment allowing regulators to obtain criminal records of applicants. The House speaker, who is the lead sponsor of the legislation, took exception to the language and is now seeking a bicameral conference committee to reach an agreement.
Bagley, the medical cannabis expansion legislation sponsor, had also introduced a House-passed bill to provide for delivery services to patients, but he voluntarily withdrew it from Senate committee consideration last month and told Marijuana Moment it's because he felt the medical marijuana expansion legislation would already allow cannabis products to be delivered to patients like other traditional pharmaceuticals.
The delivery bill would have required a government regulatory body to develop "procedures and regulations relative to delivery of dispensed marijuana to patients by designated employees or agents of the pharmacy."
It remains to be seen if regulators will agree with Bagley's interpretation, as doctors are still prohibited from "prescribing" cannabis, and marijuana products are not dispensed through traditional pharmacies. That said, state officials recently released a memo authorizing dispensaries to temporarily deliver cannabis to patients during the COVID-19 pandemic, so it's possible they will be amendable to extending that policy on a permanent basis.
The Senate was also slated to consider separate House bills adding specific new medical cannabis qualifying conditions over the weekend but did not bring them up. It's not clear what the practical impact of those proposals would be if Bagley's broader measure allowing doctors to recommend medical marijuana for any debilitating malady is enacted.
Federal Judge Gives Arkansas Marijuana Legalization Activists A Boost With Signature Gathering Ruling
Photo courtesy of Philip Steffan.
New Congressional Resolution Condemns Police Brutality And War On Drugs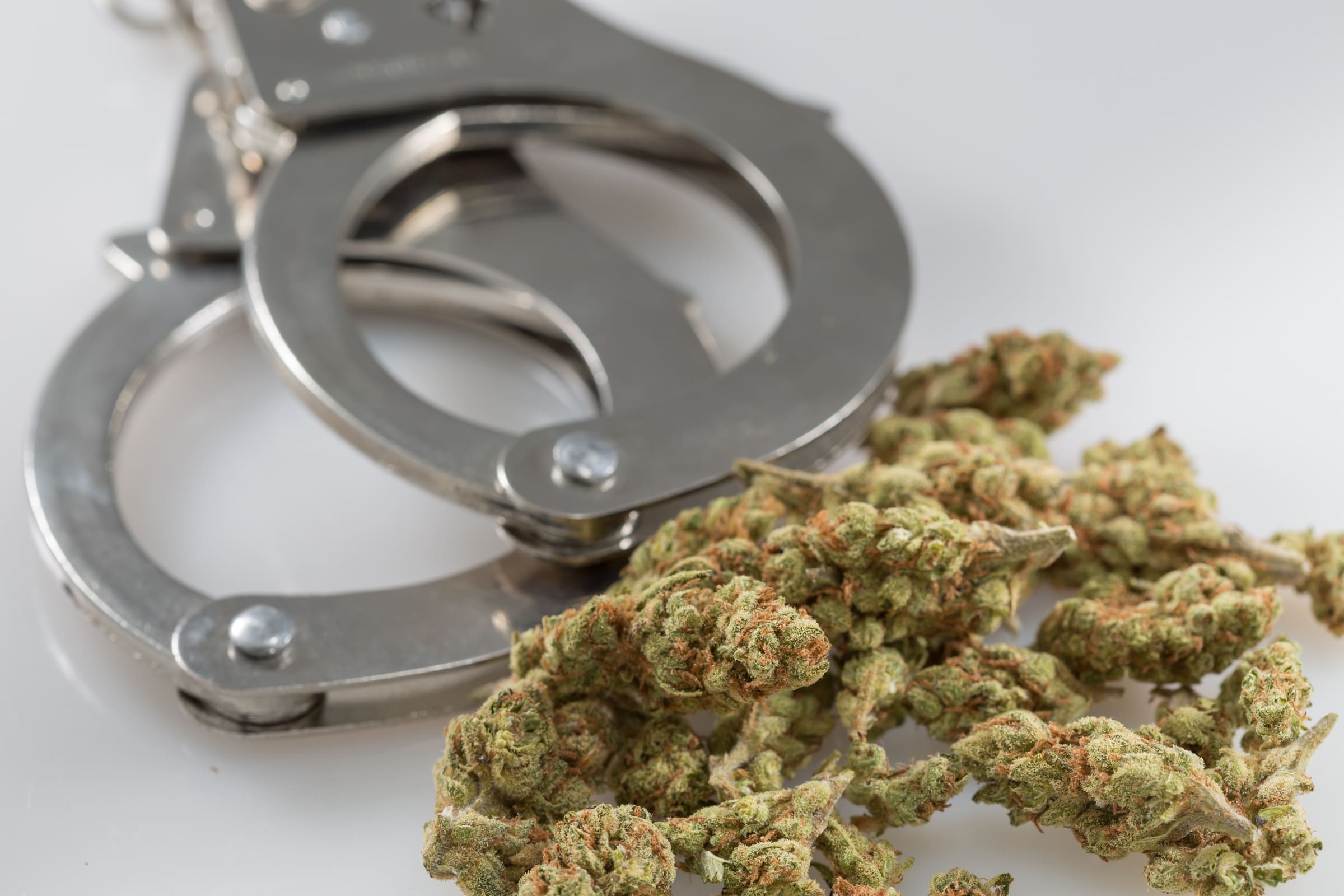 Twelve House members introduced a resolution on Friday condemning police brutality in light of the recent law enforcement killings of two black individuals that have galvanized mass protests. The measure specifically notes the racial injustices of the war on drugs.
The resolution is partly motivated by the killings of George Floyd in Minnesota, where a police officer suffocated him to death, and Breonna Taylor in Kentucky, where she was fatally shot by police during a botched drug raid.
Protests have erupted across the U.S. this week, with calls for justice and law enforcement accountability. The new House measure, if adopted, would formally align the body with that sentiment, condemning police brutality, racial profiling and excessive use of force.
The drug war has contributed to those problems, the lawmakers said, with people of color being more likely to be arrested for drug offenses than white people despite similar rates of consumption.
The "system of policing in America, and its systemic targeting of and use of deadly and brutal force against people of color, particularly Black people, stems from the long legacy of slavery, lynching, Jim Crow laws, and the War on Drugs in the United States and has been perpetuated by violent and harmful law enforcement practices," a provision of the resolution states.
In addition to condemning "all acts of brutality, racial profiling, and the use of excessive force by law enforcement officers and calls for the end of militarized policing practices," the resolution urges the Justice Department to investigate individual cases of police violence and racial profiling and establish all-civilian review boards to provide community oversight of policing.
The measure also "calls for the adoption of sound and unbiased law enforcement policies at all levels of government that reduce the disparate impact of police brutality and use of force on Black and Brown people and other historically marginalized communities."
Reps. Ayanna Pressley (D-MA), Ilhan Omar (D-MN), Karen Bass (D-CA) and Barbara Lee (D-CA) led the resolution. Other cosponsors include Reps. Joaquin Castro (D-TX), Katherine Clark (D-MA), James McGovern (D-MA), Rashida Tlaib (D-MI), Alexandria Ocasio-Cortez (D-NY) and Joseph Kennedy III (D-MA).
The resolution @Ilhan & I are introducing today aims to ensure that those responsible are held accountable and calls for systemic reforms at all levels of government to end the scourge of police brutality in our society. #SaveLivesNow https://t.co/8vlMiY4j83

— Congresswoman Ayanna Pressley (@RepPressley) May 29, 2020
"From slavery to lynching to Jim Crow, Black people in this country have been brutalized and dehumanized for centuries," Omar said in a press release. "The war on drugs, mass criminalization, and increasingly militarized police forces have led to the targeting, torture and murder of countless Americans, disproportionately black and brown."
We can't just continue to watch our communities be brutalized by the police.

I am proud of my sisters in Congress for joining me in condemning police brutality and look forward passing this resolution. https://t.co/qeSaRB5dMZ

— Ilhan Omar (@IlhanMN) May 29, 2020
"The murder of George Floyd in my district is not a one-off event. We cannot fully right these wrongs until we admit we have a problem," she said. "As the People's House, the House of Representatives must acknowledge these historical injustices and call for a comprehensive solution. There are many steps on the path to justice, but we must begin to take them."
Advocacy groups including the Leadership Conference on Civil and Human Rights, Drug Policy Alliance, Color of Change, ACLU chapters and NAACP Legal Defense and Educational Fund have endorsed the resolution.
This measure is being introduced one week after 44 members of the House sent a letter to the Justice Department, calling for an independent investigation into a fatal police shooting of Taylor.
In that letter, the legislators cited prior excessive force incidents with two of the three officers involved in Taylor's shooting—as well as prior alleged improper enforcement by the department's SWAT team in a botched marijuana raid—as evidence of the need for an investigation.
"For too long, Black and brown bodies have been profiled, surveilled, policed, lynched, choked, brutalized and murdered at the hands of police officers," Pressley said about the new resolution. "We cannot allow these fatal injustices to go unchecked any longer. There can be no justice for George Floyd, Breonna Taylor, or any of the human beings who have been killed by law enforcement, for in a just world, they would still be alive. There must, however, be accountability."
Federal Judge Gives Arkansas Marijuana Legalization Activists A Boost With Signature Gathering Ruling
Joe Biden's New Disability Plan Includes Boosting Medical Marijuana Research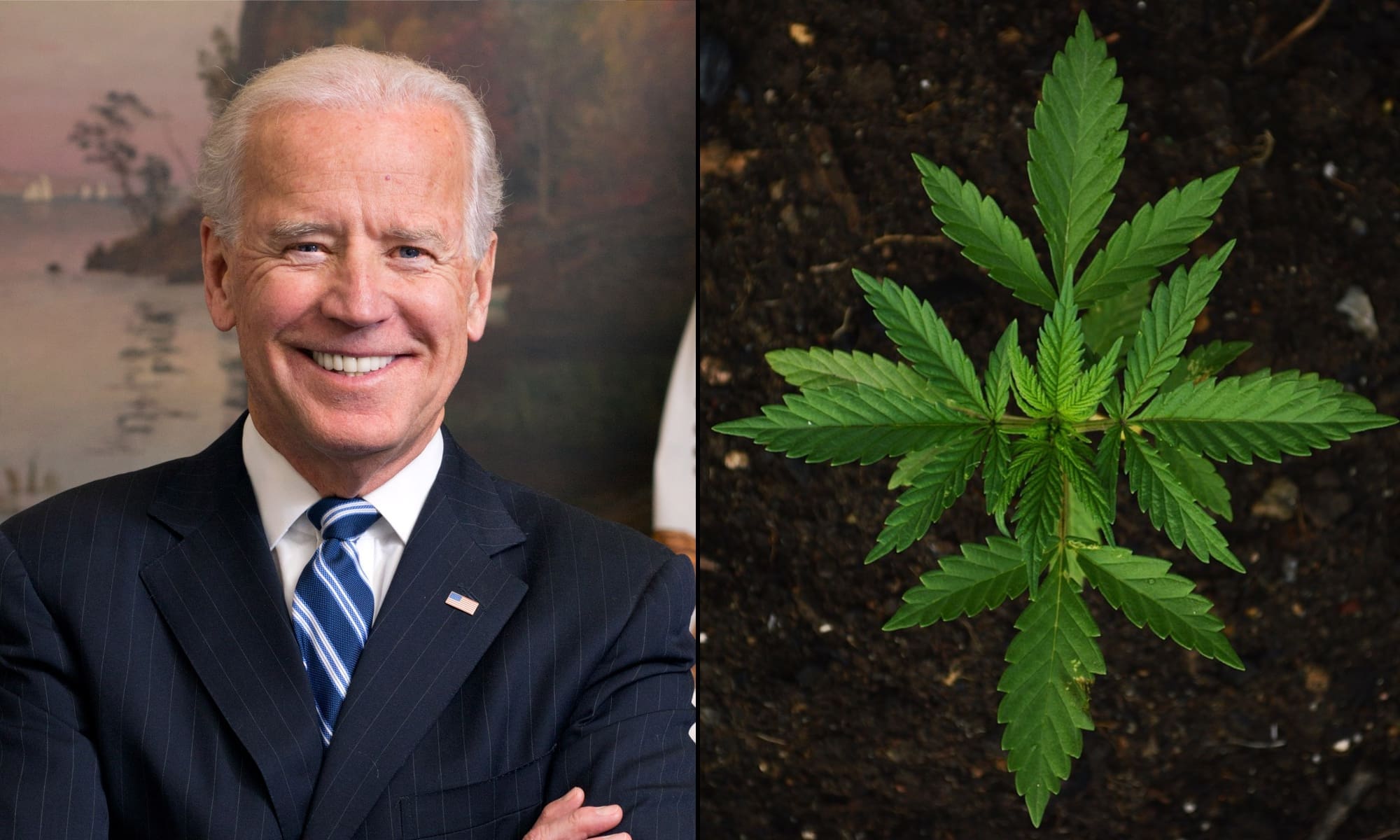 Presumptive Democratic presidential nominee Joe Biden's new plan for people with disabilities involves promoting research into the therapeutic potential of marijuana.
The former vice president, who remains opposed to broader cannabis legalization, said he will "ensure people with disabilities have a voice in their government and are included in policy development and implementation." That includes cannabis policy.
"A Biden Administration will prioritize the research needed to advance science-based federal policies related to the use of marijuana for medical conditions, chronic pain, and disabilities," the plan, released on Thursday, states.
Thirty years ago, I proudly cosponsored the landmark Americans with Disabilities Act. It was an enormous step forward, but there's more work to do. So today, I'm releasing my plan to achieve full participation and equality for people with disabilities: https://t.co/psuNvKzYej

— Joe Biden (@JoeBiden) May 28, 2020
This is another example of Biden featuring marijuana issues in broader policy platforms. Earlier this month, he released a plan on racial justice that included his existing modest cannabis reform proposals for decriminalization and automatic expungements.
But while advocates agree with the need for those policy changes, they've remained disappointed about Biden's ongoing opposition to adult-use legalization—something they argue should go hand-in-hand with the social justice principles he's touted.
The presumptive nominee has argued that more research needs to be done on the potential risks and benefits of marijuana before he's be open to legalization. In a recent interview, a host pushed back and said, anecdotally, there have been decades of research given that millions of people consume cannabis.
Biden agreed and said he knows "a lot of weed smokers" but, in agreeing to that premise, he seemed to signal the people he knows who consume marijuana have demonstrated the need to maintain prohibition.
While he's given no indication that he's willing to embrace legalization ahead of the November election, some are holding out hope that a criminal justice task force he formed with former rival Sen. Bernie Sanders (I-VT) will push him in that direction. Most of the members of that group support legalization.
The former vice president does support legalizing medical marijuana, rescheduling cannabis under federal law, decriminalizing the plant, providing for automatic expungements and allowing states to set their own laws.
Scientists And Veterans File Lawsuit Challenging DEA's Marijuana Rescheduling Denials