Congressional Committee Approves Marijuana Bills For Military Veterans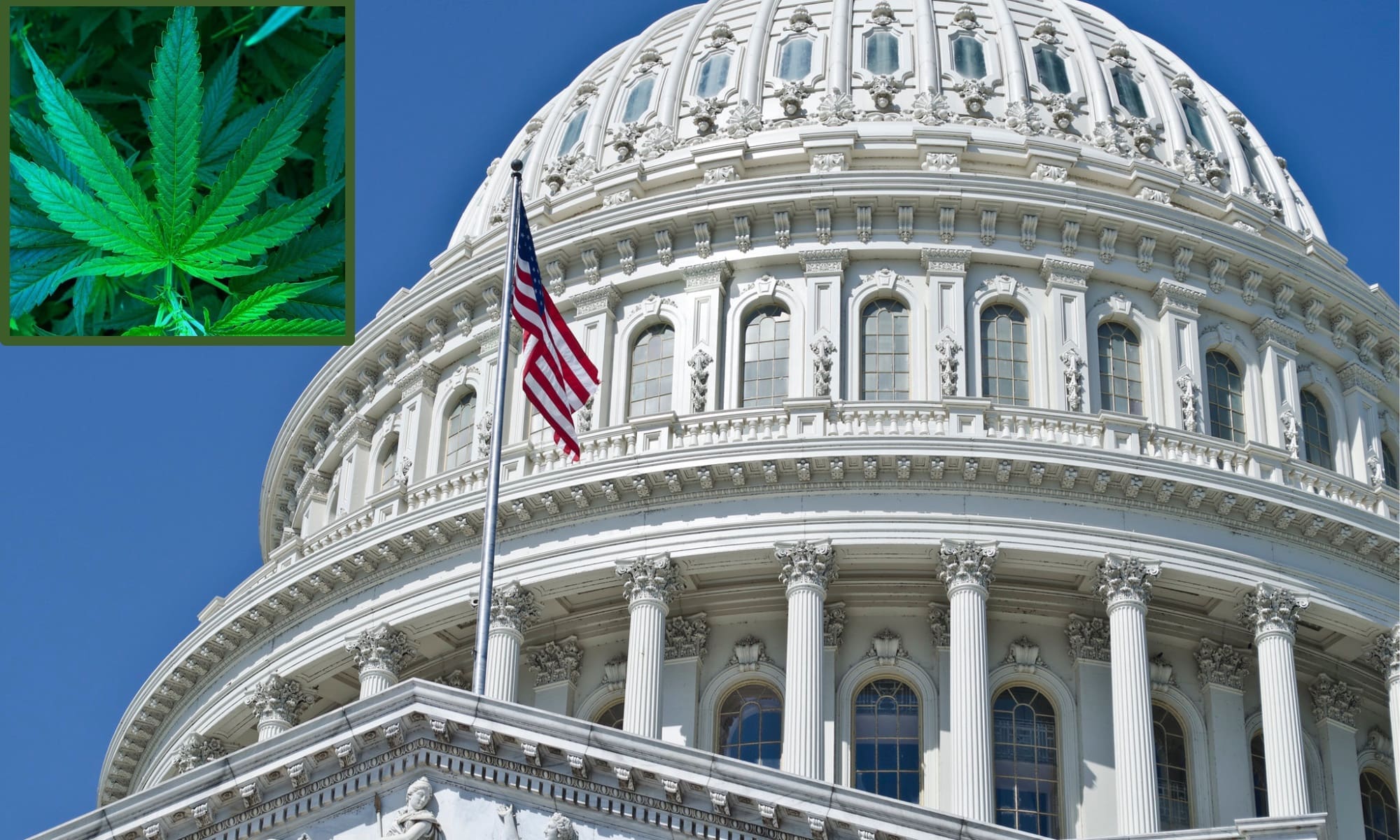 A congressional committee approved two bills focused on marijuana and military veterans on Thursday. The action is the first markup of cannabis-related legislation on Capitol Hill this year.
The bills approved by the House Veterans' Affairs Committee are geared toward expanding access to medical cannabis for the veteran population and increasing research into the plant's therapeutic benefits for conditions such as chronic pain and post-traumatic stress disorder (PTSD).
The Veterans Equal Access Act, sponsored by Rep. Earl Blumenauer (D-OR), would allow doctors at the U.S. Department of Veterans Affairs (VA) to recommend medical marijuana to their patients in states where it's legal. It was approved in a vote of 15-11.
"Today was a monumental day for our veterans. We have been working for years to reform this counterproductive policy that forces veterans outside of the VA to receive legal medical cannabis treatment for chronic pain and PTSD," Blumenauer said after the vote. "This is the culmination of the tremendous work of our movement, but we will not be finished until this becomes the law of the land. We must reform our federal cannabis policy."
The VA Medical Cannabis Research Act, led by Rep. Lou Correa (D-CA), would require VA to conduct clinical trials on the medical potential of cannabis in the treatment of conditions that commonly afflict veterans. It was approved in a voice vote.
The VA Medicinal Cannabis Research Act has been passed by the Veterans Affairs Committee and is headed to the Floor!

My bill directs @DeptVetAffairs to research cannabis for vets.

This is a huge step forward for veterans yearning for alternatives to dangerous opioids.

— Rep. Lou Correa (@RepLouCorrea) March 12, 2020
"Our nation's veterans have been calling for alternatives to opioids for decades. Cannabis has the potential to be that alternative," Correa said. "Many studies from around the world show cannabis's effectiveness for treating PTSD and chronic pain. It's time we did the research and got our vets the medications they need. We owe it to every veteran to never stop looking for ways to treat their scars."
Watch the hearing below: 
After the bills were discussed by the panel last year, they were scheduled for votes that were later cancelled.
During Thursday's meeting, Rep. Phil Roe (R-TN), the panel's ranking Republican member, sought to amend the Veterans Equal Access Act by preventing it from taking effect until marijuana is federally rescheduled and the secretary of Veterans Affairs informs Congress that research has shown clinical benefits of cannabis.
"Until that research is preformed it would be nothing short of irresponsible to ask a physician to recommend its use to their patients," he said, adding that in his view the measure would open up doctors to "legal liabilities under federal law" and put them in an "untenable position."
Rep. Mark Takano (D-CA), the committee chairman, spoke against the amendment, saying it would "gut the intent of this bipartisan bill."
The panel first defeated the proposed change in a voice vote and then rejected it in a subsequent roll call vote of 14-12.
The House and Senate have both previously approved annual spending bills containing riders blocking VA from punishing doctors for writing medical marijuana recommendations, but no such measure has yet been enacted into law.
The separate research bill was amended via a proposal by Roe to remove specific directives to VA on how cannabis's benefits should be studied.
"My amendment does not include the onerous restrictions that the underlying bill has about what the research must look like," he said.
Last year, Roe filed a standalone bill that is nearly identical to the text of his amendment, which was adopted by the panel in a voice vote.
Rep. Greg Steube (R-FL) also filed an amendment to add provisions stating that veterans may not be denied VA benefits as a result of state-legal marijuana use and further clarifying that VA doctors can discuss cannabis consumption with patients and record it in their medical records.
"It's important to ensure our veterans have access to these forms of treatment in states where they are legal," he said.
While VA currently has a policy that shields veterans from losing benefits over cannabis use, it could be administratively removed at any time without action by Congress.
Steube's measure "would codify that VA directive and make it clear in the law if veterans are taking advantage of a medicinal marijuana program in their state, they will not be denied benefits or access to their VA benefits," he said.
Through procedural action in today's @housevetaffairs hearing, I was able to get an important proposal passed that will ensure veterans who are participating in state-approved medical marijuana programs are not denied their VA benefits. Watch my full speech in the committee! pic.twitter.com/w7vVL76Nvk

— Congressman Greg Steube (@RepGregSteube) March 12, 2020
The congressman introduced a standalone bill last year that has similar aims as his amendment, which the committee approved in a voice vote.
Cannabis reform supporters and opponents weighed in on the advancement of the legislation.
"Now that a majority of states have legalized cannabis for medical use, it is indefensible to restrict veterans' ability to access medical cannabis through their VA providers while members of Congress can use their federally subsidized health insurance to obtain medical cannabis recommendations from their doctors. Federal law should not criminalize veterans for trying to find relief," Don Murphy, director of federal policies at the Marijuana Policy Project, said in a press release. "Passing these bills should be the first order of business for a Congress that prides itself on supporting our veterans. Like every American, veterans should be granted the freedom to access cannabis to treat their medical conditions as an alternative to potentially dangerous pharmaceuticals."
NORML Executive Director Erik Altieri said that the "absolute least" veterans are owed is "to ensure they are taken care of when they return to civilian life."
"It is imperative that we approve legislation such as the Veterans Equal Access Act so that the countless vets suffering from post-traumatic stress and other debilitating disorders have access to the safe and effective option of medical marijuana treatment," he said.
Disabled American Veterans cheered the passage of the research bill in a tweet.
The @DAVHQ-supported VA #MedicinalCannabis Research Act has just passed out of the House VA Committee!

The act will now head to the House floor for a full vote. https://t.co/TMJdDix9Vt#veterans #cannabis #medicalmarijuana

— DAV (Disabled American Veterans) (@DAVHQ) March 12, 2020
Prohibitionist organization Smart Approaches to Marijuana said that it welcomes research on cannabis but expressed concerns about the legislation to expand veterans' legal access to the drug.
"We support any serious effort to expand research into cannabinoids that may have medicinal benefits," Kevin Sabet, the group's president, said in a press release. "Our veterans deserve the best healthcare they can get for the sacrifices they have made for our country. Unfortunately, many veterans are turning to the wild promises of high-potency products that may actually be exacerbating their struggles."
"We support any serious effort to expand research into cannabinoids that may have medicinal benefits. Our veterans deserve the best healthcare they can get for the sacrifices they have made for our country."

— SAM (@learnaboutsam) March 12, 2020
Earlier this year, Correa and fellow lead research bill cosponsor Rep. Clay Higgins (R-LA) circulated a letter asking colleagues to support the legislation as cosponsors. As of Thursday, 105 members have signed on—about one-fourth of the full House.
The Veterans' Affairs Committee approved a marijuana research bill in 2018 but it never received a floor vote.
For Blumenauer's part, he attempted to insert language to allow VA doctors to recommend cannabis into annual spending legislation, but he withdrew it, citing opposition from VA.
Nevertheless, there's renewed hope that the committee's move to advance the legislation means full floor votes might be on the way.
After the panel cancelled its initially scheduled votes last year, members participated in a closed-door roundtable to discuss the need for medical marijuana research for veterans.
There's been growing interest among veterans, advocates and lawmakers to pass legislation to increase access to cannabis for veterans, or at least explore its medical potential.
A Republican senator and representatives of a veterans advocacy group discussed the issue during a joint hearing last month.
Meanwhile, VA said it is planning to post a notice shortly to solicit scientific information about the potential of cannabis and its components to treat medical conditions such as chronic pain and PTSD.
This story was updated to include comment from Altieri, Blumenauer, Correa, Murphy and Sabet.
Image element courtesy of Tim Evanson.