First Marijuana Reform Bill Clears Congressional Committee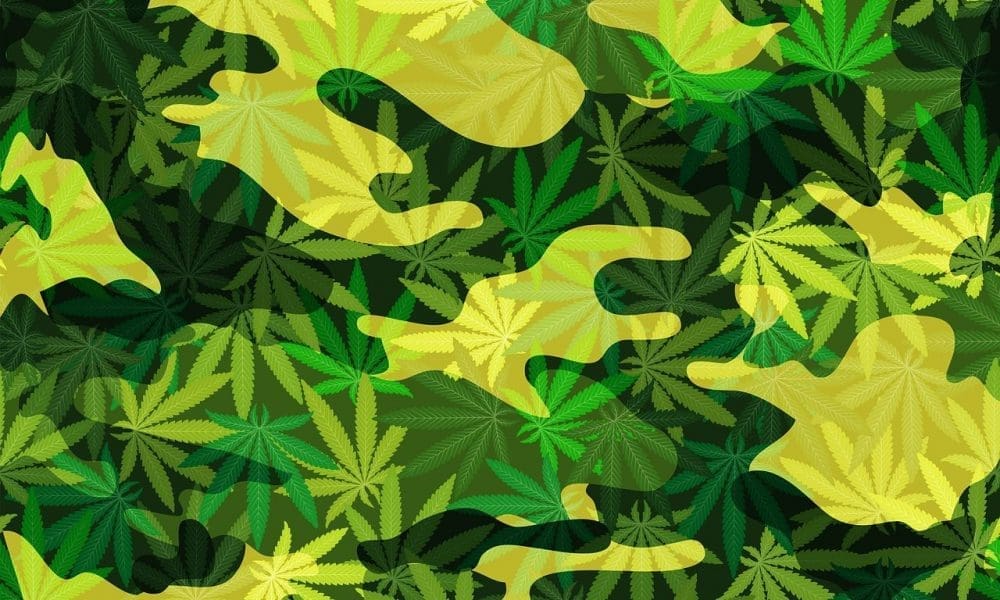 Hundreds of marijuana reform bills have been filed in Congress in recent years, but none have ever been given a vote, until now.
In an historical first, a House committee approved cannabis law reform legislation on Tuesday. While legalization supporters have previously scored victories in the form of amendments attached to larger legislation, none of their standalone bills have ever advanced before.
Though the current proposal is fairly limited in scope — it would encourage the U.S. Department of Veterans Affairs to conduct research on marijuana's medical benefits — it comes at a time of unprecedented bipartisan support for cannabis reform and likely signals more action to come on Capitol Hill.
"The tide is turning on cannabis, and today's vote is the latest example," Congressman Earl Blumenauer (D-OR) told Marijuana Moment. "We still have a long way to go, but we are one step closer to helping our veterans get the care they want and deserve. Now is our moment. Now is the time to redouble our efforts."
Filed by Veterans' Affairs Committee GOP Chairman Phil Roe of Tennessee and Congressman Tim Walz of Minnesota, the top Democrat on the committee, along with 52 other cosponsors, the bill would encourage the U.S. Department of Veterans Affairs (VA) to "conduct and support research relating to the efficacy and safety" of medical cannabis "on the health outcomes of covered veterans diagnosed with chronic pain, post-traumatic stress disorder, and other conditions."
The committee approved the bill by a voice vote after a brief discussion.
Sens. Jon Tester (D-MT) and Dan Sullivan (R-AK) introduced a companion bill in the Senate on Monday.
Under the bill as introduced, VA research would be conducted on whole plant marijuana as well as extracts, and involve "at least three different strains of cannabis with significant variants in phenotypic traits and various ratios of tetrahydrocannabinol and cannabidiol in chemical composition."
Studies would examine "varying methods of cannabis delivery, including topical application, combustible and noncombustible inhalation, and ingestion."
The legislation would require VA to preserve all data collected from the studies and issue a report to Congress within 180 days that includes a plan for implementation of research. The department would also have to send updates no less than annually for a period of five years.
Separately, the U.S. House Appropriations Committee called on VA to expand medical cannabis research on Tuesday. In the report attached to legislation to fund VA for Fiscal Year 2019, the panel wrote:
"Cannabis research.—The Committee recognizes that continued focus on the discovery of treatment alternatives for veterans diagnosed with various conditions such as chronic pain and PTSD are essential to reducing the number of veteran suicides. For this reason, the Committee urges VA to utilize funds, in an amount deemed appropriate by the Secretary, to prioritize investments in research on the efficacy and safety of cannabis usage among the veteran population for medicinal purposes. The Committee also requests a report, within 180 days after the enactment of this Act, by the Secretary containing a detailed plan on how the Department expects to pursue this research. The Committee also urges VA to ensure any research conducted or supported by VA on cannabis therapy is preserved in a manner that will facilitate further research."
While VA is already allowed to participate in cannabis research under current law, its leadership has been reluctant. Former Sec. David Shulkin, for example, repeatedly claimed in public remarks that Congress needs to act before the department can refer veterans to cannabis studies.
Several veterans advocacy organizations submitted testimony in support of the research bill.
"While this bill is certainly modest in its immediate impact, we believe that it is a necessary first step toward building bipartisan support for broader cannabis reform legislation in Congress," the Veterans Cannabis Coalition said in a statement. "Hundreds of thousands of veterans, like the millions of other Americans who have medicated with cannabis, have experienced profound and sustained relief or elimination of underlying conditions. Many of those conditions–prominently traumatic brain injuries (TBI), post-traumatic stress disorder (PTSD), and chronic pain–are poorly managed with current medication models, with health providers offering few or no alternatives to powerful pharmaceuticals like opioids, stimulants, and tranquilizers to patients."
Legalization activists say that the research bill doesn't go nearly far enough. They want Congress to force the VA to begin letting its doctors issue recommendations for military veterans in states where it is legal.
"The VA has been instrumental in cutting edge research to improve the lives of those who serve our country," Justin Strekal, political director for NORML, told Marijuana Moment. "With nearly 1 in 4 veterans reporting that they consume cannabis to alleviate their ailments, it is absolutely imperative that the VA reform their policies to both conduct research and allow VA doctors to recommend therapeutic cannabis when they see fit."
Before approving the research bill, the Veterans Affairs Committee adopted an amendment that alters some of its reporting requirements and other provisions.
Top GOP And Dem Lawmakers Push Veterans Medical Marijuana Study