Congressional Committee Holds Closed-Door Meeting On Medical Marijuana Research For Veterans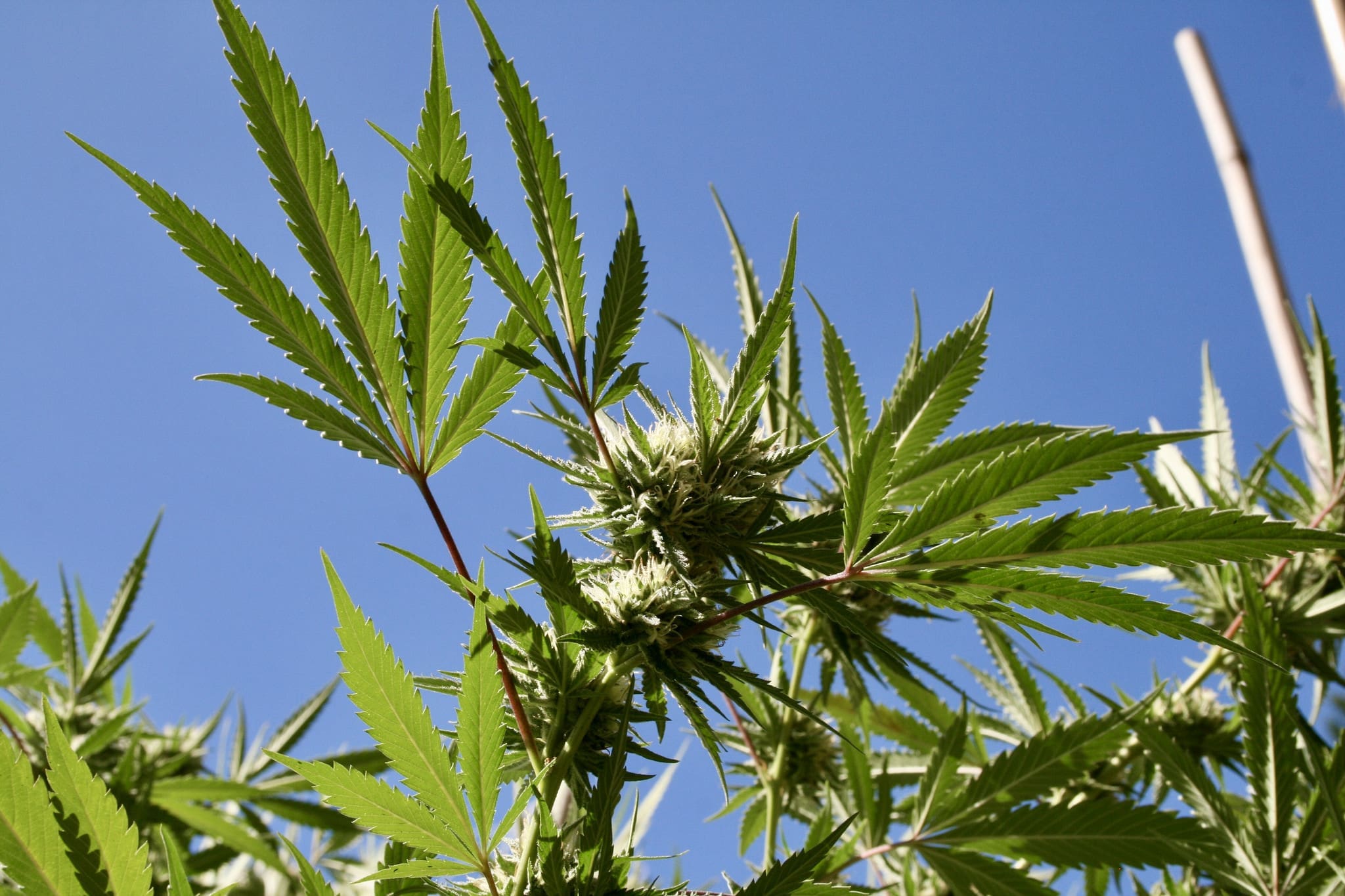 Members of the House Veterans' Affairs Committee met for a closed-door roundtable discussion about legislation concerning research into medical marijuana for military veterans on Thursday.
Rep. Mark Takano (D-CA), chair of the panel, disclosed the meeting during a separate markup meeting on three unrelated bills earlier in the day.
He said that members of the committee wanted to "move expeditiously through today's markup so that we could meet in a roundtable and have an informed discussion on medicinal cannabis research." Republican Ranking Member Phil Roe (R-TN), he said, "suggested that we hold the roundtable, and I agreed because the veterans we represent want [the U.S. Department of Veterans Affairs] to conduct this research, along with the majority of the members in this chamber."
Watch Takano's marijuana remarks, about 28:50 into the video below:
"That's why I'm puzzled that controversial amendments were filed by our minority members when we are considering non-controversial, bipartisan legislation so that we could have a short, non-controversial markup and proceed to the roundtable discussion," he said, accusing Roe and other Republicans of jeopardizing the scheduling of the cannabis discussion.
Following the roundtable meeting on marijuana, Takano said in a press release that cannabis "must be objectively researched."
"That's why we came together today with experts, researchers, and veterans to discuss the best bipartisan path forward for VA sponsored medicinal cannabis research," he said. "I want to make sure any research legislation this Committee votes on is not written to achieve one outcome or used to 'fast-track' treatments for veterans."
"Medicinal cannabis may have the potential to manage chronic pain better than opioids and treat PTSD, and clinicians need to understand the efficacy of this drug and any negative side effects," he added. "In those states that allow medicinal cannabis, VA doctors should be able to provide recommendations to veterans for medicinal cannabis programs."
"Cannabis must be objectively researched. Period. That's why we came together today with experts, researchers, and veterans to discuss the best bipartisan path forward for VA sponsored medicinal cannabis research." –@RepMarkTakano https://t.co/Cc4GptRRBb

— House Veterans' Affairs (@VetAffairsDems) July 11, 2019
The roundtable comes one month after the committee held a hearing to discuss four pieces of legislation related to veterans and cannabis, including a bill from Rep. Lou Correa (D-CA) that would require VA to conduct clinical trials on the therapeutic potential of marijuana in the treatment of conditions such as post-traumatic stress disorder and chronic pain.
Roe, who introduced a similar bill that wasn't taken up by the panel, complained that Correa's was excessively prescriptive and said at the time that lawmakers shouldn't "be telling the scientists how to design their studies." A representative of VA echoed that point during last month's hearing.
VA also said it opposes allowing its physicians to issue medical cannabis recommendations to veterans, the subject of another bill before the panel and which Takano mentioned in his statement.
Thursday's discussion on bipartisan cannabis research legislation appears meant to pave a path to a committee vote to advance the proposal to the full House.
Outside of the committee, veterans and marijuana-focused legislation moved forward on Wednesday after the House approved an amendment that prohibits VA from denying veterans home loan benefits solely because they work in a state-legal cannabis market.
The spending bill that amendment is attached to also includes a measure allowing the heads of each military branch to let service members reenlist if they admit to having used marijuana once, or received a misdemeanor cannabis conviction, while off duty.
Congress Votes To Allow Home Loans For Veterans Working In Marijuana Industry
Photo courtesy of Brian Shamblen.