DC Campaign To Decriminalize Psychedelics Delays Signature Gathering Amid Coronavirus Outbreak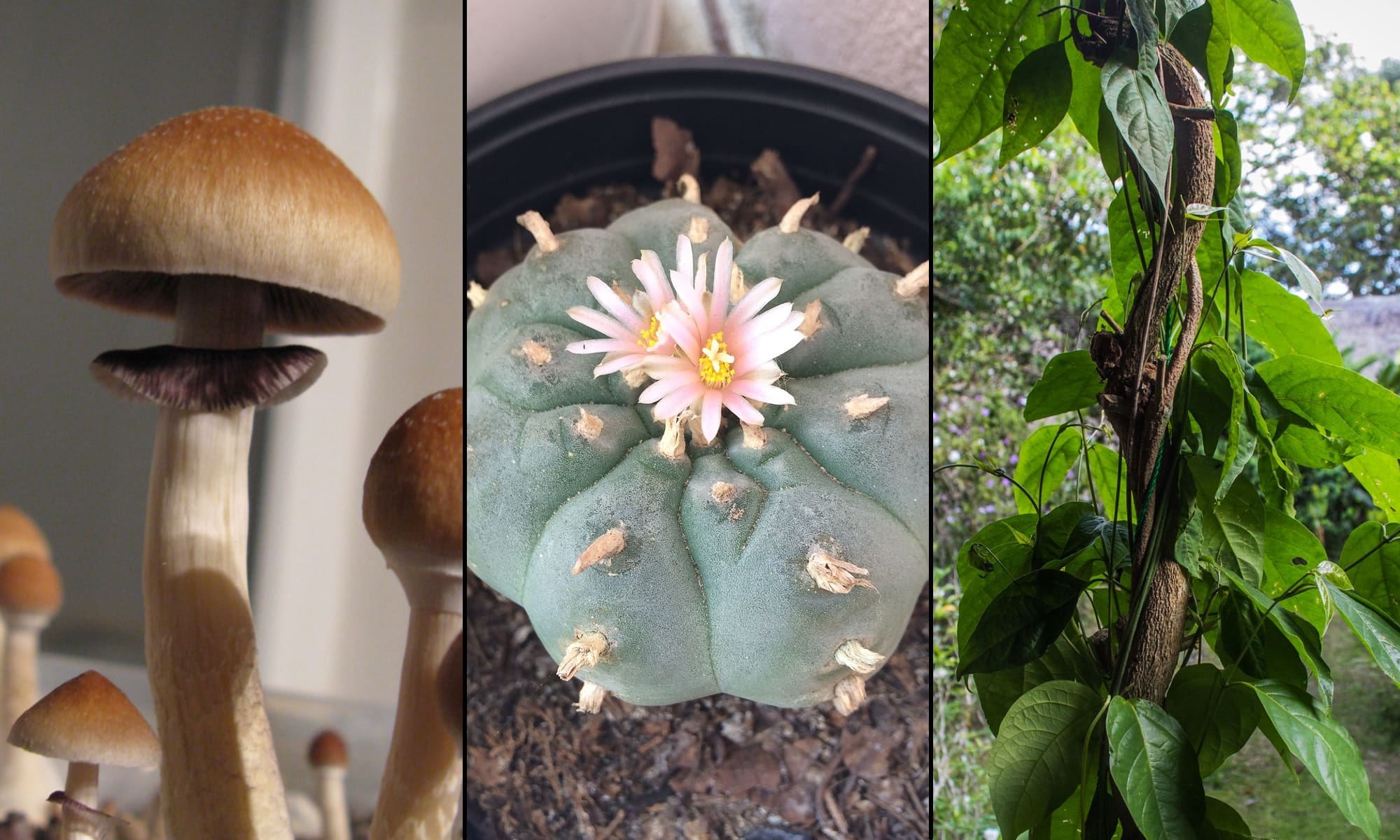 The campaign to decriminalize psychedelics in Washington, D.C. has delayed the approval of a petition circulation date out of concern over the coronavirus outbreak.
At advocates' request, the Board of Elections voted 2-0 on Thursday to allow the postponement, agreeing with concerns outlined by Decriminalize Nature D.C. The tentative new date for circulation approval is April 1.
Last week, the group sent a letter to the mayor and local legislators, requesting that they pass emergency legislation allowing for campaigns to collect signatures online to avoid the thousands of in-person interactions that would come with direct, physical signature gathering.
The Campaign is going to pause for the next month. We will not be petitioning, training petition circulators, or engaging with the public in such a way that we could spread the COVID-19 virus. This is for your safety and the safety of fellow DC voters. https://t.co/F97uZJYZfV

— DecrimNatureDC (@DecrimNatureDC) March 12, 2020
So far, lawmakers have not acted on that request, and so Decriminalize Nature D.C. said in the meantime it is launching an online portal for local voters to sign a petition expressing support for the initiative. Campaign spokesperson Seth Rosenberg told Marijuana Moment the point of the petition is to underscore public sentiment in favor of the reform move.
Signatures submitted through that petition will not be considered valid signatures that the campaign could use to qualify their measure for the ballot, but will help generate a list of voters who the campaign can get formal signatures from at a later date.
"It has taken so much work by so many to achieve this level of success and momentum," Melissa Lavasani, the chief petition, said in a press release. "It is frustrating to pause like this, but the campaign leadership agrees, there just isn't any responsible way to collect 35,000 signatures right now, and we call upon the D.C. Council to pass emergency legislation to authorize online petitioning or extending time to circulate petitions for the November ballot."
While the campaign successfully got the circulation approval date pushed back, the board has not authorized a deadline extension for when signatures must be submitted. Decriminalize Nature D.C. said it must submit 25,000 valid signatures, including a minimum of five percent of registered voters in five out of eight wards in the district, by July 6. The plan is to collect 30,000 signatures by that point to create a safety net.
However, the hope is that the District Council will empathize with the campaign's concerns and push back that July 6 deadline to qualify for the general election ballot.
If lawmakers side with the campaign and the signatures are successfully collected and verified, voters would be able to decide in November whether a wide range of entheogenic substances should be among the district's lowest law enforcement priorities.
"We have trained over 50 petition circulators from all eight wards of D.C.," Nikolas Schiller, the campaign's field director, said. "Petitioners are the backbone of our campaign so we can't send them into the field until it is safe and we have more information on COVID-19 in Washington, D.C."
Rosenberg added that the "combination of public fear, lack of testing, and an expanding shutdown of 2020 election activities has made it obvious this isn't the time to be knocking on doors and engaging D.C. voters. Now is the time for our campaigners to focus on themselves and their families' well-being."
Oregon Psychedelic Mushroom Campaign Collects More Than 100,000 Signatures For Ballot Measure
Photo elements courtesy of carlosemmaskype and Apollo.
Arizona Marijuana Legalization Initiative Officially Qualifies For November Ballot
A measure to legalize marijuana in Arizona officially qualified for the November ballot on Monday.
The secretary of state announced that activists turned in enough valid petitions to make the cut one month after about 420,000 raw signatures were submitted.
Under the measure, adults could possess up to an ounce of marijuana at a time and cultivate up to six plants for personal use.
The initiative also contains several restorative justice provisions such as allowing individuals with prior marijuana convictions to petition the courts for expungements and establishing a social equity ownership program
Cannabis sales would be taxed at 16 percent. Tax revenue would cover implementation costs and then would be divided among funds for community colleges, infrastructure, a justice reinvestment and public services such as police and firefighters.
The Department of Health Services would be responsible for regulating the program and issuing cannabis business licenses. It would also be tasked with deciding on whether to expand the program to allow for delivery services.
Secretary of State Katie Hobbs said that her office verified petitions submitted by the Smart and Safe Arizona campaign and determined that they turned in approximately 255,080 valid signatures. At least 237,645 were needed to qualify.
The measure will be designated on the ballot as Prop. 207.
The Secretary of State's Office has certified the signatures submitted by the Smart and Safe Arizona initiative. After review, the petition exceeded the minimum requirement with approximately 255,080 valid signatures and will be placed on the General Election ballot as Prop. 207. pic.twitter.com/E6nM4vkLgf

— Secretary Katie Hobbs (@SecretaryHobbs) August 11, 2020
It's been a long road to the ballot for activists, who at one point asked the state Supreme Court to allow them to collect signatures electronically amid the coronavirus pandemic. That request was ultimately rejected.
Prohibitionists attempted to keep the measure off the ballot by filing a suit in state court, arguing that the official summary of the initiative was misleading because it omitted certain provisions. The court disagreed and rejected the suit last week, though it's still possible the legalization opponents will appeal.
Arizona voters narrowly rejected a marijuana legalization initiative in 2016. But in a survey of likely voters released last month, more than six-in-ten (62 percent) said they now support legalizing cannabis, while 32 percent are opposed.
Opponents of the proposal, including Gov. Doug Ducey (R), recently released official voter guide arguments against the initiative. Supporters filed arguments as well, and all will be circulated to voters in a pamphlet printed by the state.
The governor, in his submission, argued that legalization is "a bad idea based on false promises."
Meanwhile, pro-legalization activists are asking supporters to share personal stories about why they support the cannabis ballot measure.
Share your personal story or reason for supporting Smart and Safe AZ, for the chance to be featured on our social media platforms! Submit your story on our website: https://t.co/Kbxa003kXK #SmartandSafeAZ #legalizemarijuana pic.twitter.com/EhO7jeFuPG

— Smart & Safe AZ (@SmartandSafeAZ) August 10, 2020
Here's a status update on other 2020 drug policy reform campaigns across the country: 
The Washington, D.C. Board of Elections certified last week that activists submitted enough valid signatures to place a measure to decriminalize plant- and fungi-based psychedelics in the nation's capital.
Oregon's secretary of state confirmed last month that separate measures to legalize psilocybin therapy and decriminalize possession of all drugs while expanding treatment services will appear on the November ballot.
Montana activists said last month that county officials have already certified that they collected enough signatures to place two marijuana legalization measure on the state ballot, though the secretary of state's office has yet to make that official.
Organizers in Nebraska last month submitted 182,000 signatures in an attempt to put a medical marijuana measure on November's ballot.
Idaho activists behind a medical marijuana legalization initiative were hoping to get a second wind after a federal judge said recently that the state must make accommodations for a separate ballot campaign due to signature gathering complications caused by the coronavirus pandemic. But following a U.S. Supreme Court ruling against the other group last week, hopes are dashed.
Prior to the COVID-19 outbreak and stay-at-home mandates, separate measures to legalize marijuana for medical and recreational purposes qualified for South Dakota's November ballot.
The New Jersey legislature approved putting a cannabis legalization referendum before voters as well.
And in Mississippi, activists gathered enough signatures to qualify a medical cannabis legalization initiative for the ballot—though lawmakers also approved a competing (and from advocates' standpoint, less desirable) medical marijuana proposal that will appear alongside the campaign-backed initiative.
A campaign to legalize cannabis in Missouri officially gave up its effort for 2020 due to signature collection being virtually impossible in the face of social distancing measures.
North Dakota marijuana legalization activists are shifting focus and will seek qualification for the 2022 ballot.
Washington State activists had planned to pursue a drug decriminalization and treatment measure through the ballot, but citing concerns about the COVID-19 outbreak, they announced last month that they will be targeting the legislature instead.
Oregon Officials Explain How Decriminalized Drugs And Legal Psilocybin Therapy Would Impact The State
Photo courtesy of Mike Latimer.
Federal Drug Decriminalization Model Unveiled By Top Reform Group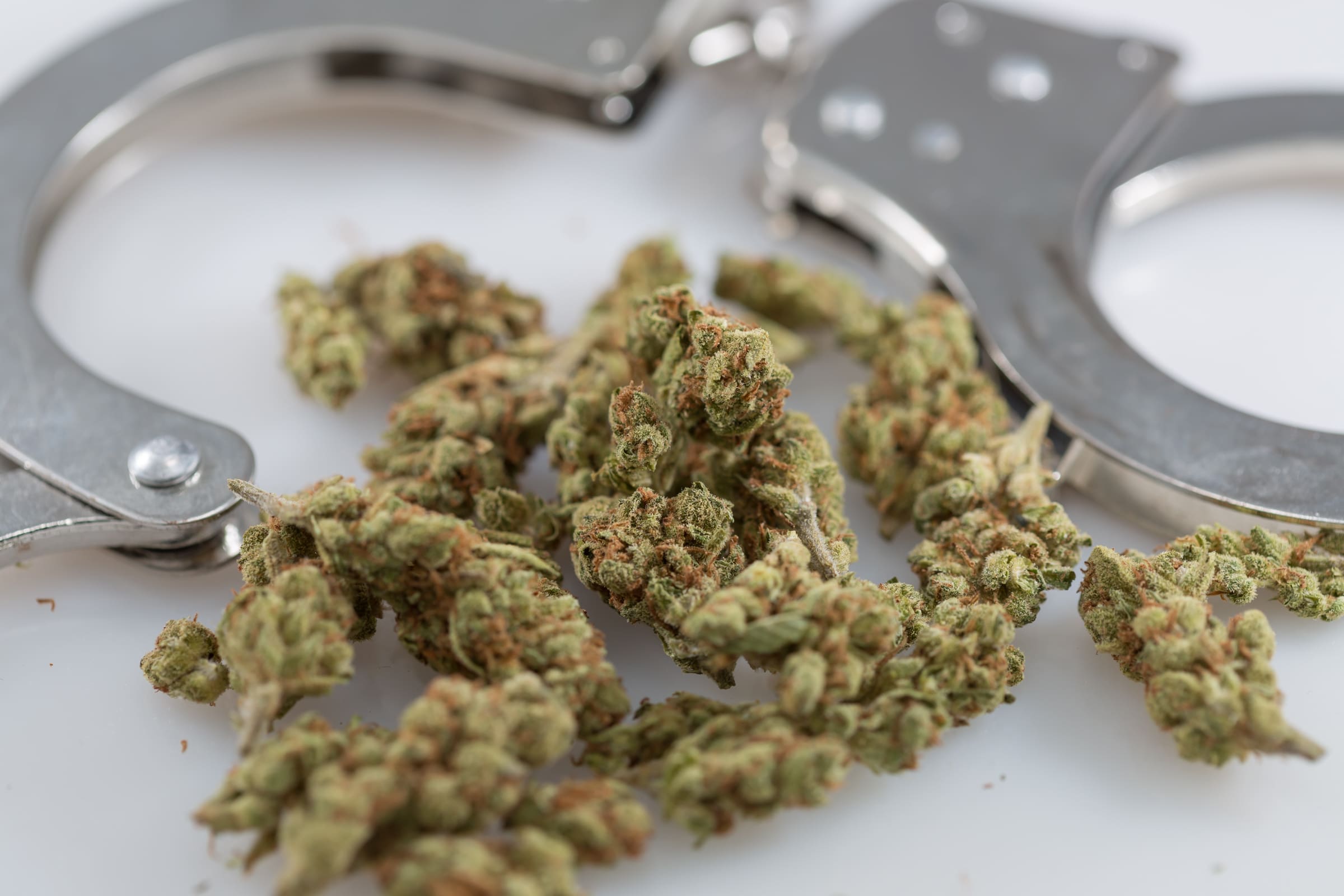 A leading drug policy reform group recently unveiled a framework to federally decriminalize all illicit drugs that they hope will be embraced by Congress.
The Drug Policy Alliance (DPA) said ending the drug war will help address racial disparities in the criminal justice system and promote public health. The proposal is being rolled out ahead of the 50th anniversary of the enactment of the Controlled Substances Act, the legislative basis of today's federal drug criminalization.
Full bill text of the proposed "Drug Policy Reform Act" isn't available yet, but according to a summary, it will contain provisions to end strict sentencing constructs such as mandatory minimums for drug conspiracy offenses, provide for expungements and end collateral consequences for drug convictions like the denial of public benefits and educational loans. It would also defund federal drug agencies such as the Drug Enforcement Administration (DEA) and the White House Office of National Drug Control Policy.
"There are many elected officials—on and off the Hill—that speak to the sentiments of drug decriminalization, continually touting drug use should be treated as a public health issue instead of a criminal issue—most notably when it comes to marijuana," Queen Adesuyi, policy manager at DPA's Office of National Affairs, told Marijuana Moment.
"However, tides are shifting and this transformational political moment calls for this roadmap we have provided legislators to begin repairing the extensive devastation the failed drug war has created beyond marijuana and beyond talking points," she said. "There are congressional offices and allies who are, in fact, ready to see the end of criminalizing people for drug use actualized; we're looking forward to working with them to lay the groundwork for this much needed reform in Congress."
Criminal penalties for simple possession would be removed on the federal level. While Congress can't change state laws under which a majority of people punished for drug offenses are prosecuted, the proposal states that federal dollars would no longer go to states for drug enforcement purposes. Also, military equipment would not be allowed to be transferred to local or state law enforcement departments for drug enforcement, no-knock warrants and surveillance technologies for drug offenses would be prohibited and employment discrimination based on criminal conviction disclosures would also be banned.
Under the proposed legislation, drug scheduling classification responsibilities would be shifted from DEA to the National Institutes of Health (NIH).
NIH would also led a rulemaking task force to create a definition for "personal use quantities" and establish a process for "facilitating voluntary access to services for those seeking addiction treatment," according to the summary.
The legislation would also promote investments in harm reduction programs to treat substance misuse.
"Removing criminal penalties for drugs is a first step in repairing the harms of the drug war," Theshia Naidoo, managing director of criminal justice law and policy at DPA, said in a press release.
"In 2018 alone, over 1.6 million people were arrested on drug charges, over 86 percent of which were just for possession. These arrests can have impacts that last for a lifetime, often preventing access to employment, housing, financial aid for college, and even jeopardizing parental rights or immigration status," she said. "And as we all know too well, these laws are far from equal. They are disproportionately enforced on Black, Latinx & Indigenous people, resulting in generational trauma, vilification and economic hardship on entire communities."
At the state level, voters in Oregon could make the state the first in the nation to decriminalize possession of all drugs after an initiative to enact that policy change officially qualified for the ballot last month.
Insiders at the Vermont Democratic Party are also circulating a draft platform that proposes adding an end criminalization for drugs as a 2020 plank.
While neither President Trump or presumptive Democratic presidential candidate Joe Biden has backed broad drug decriminalization, presidential nominees for the Libertarian and Green Parties have both voiced support for the policy change.
Read DPA's summary of its proposed drug decriminalization legislation below:
DPA decriminalization model by Marijuana Moment on Scribd
Vermont Democrats Call For Decriminalizing Drugs And Legalizing Marijuana Sales In Draft 2020 Platform
Vermont Democrats Call For Decriminalizing Drugs And Legalizing Marijuana Sales In Draft 2020 Platform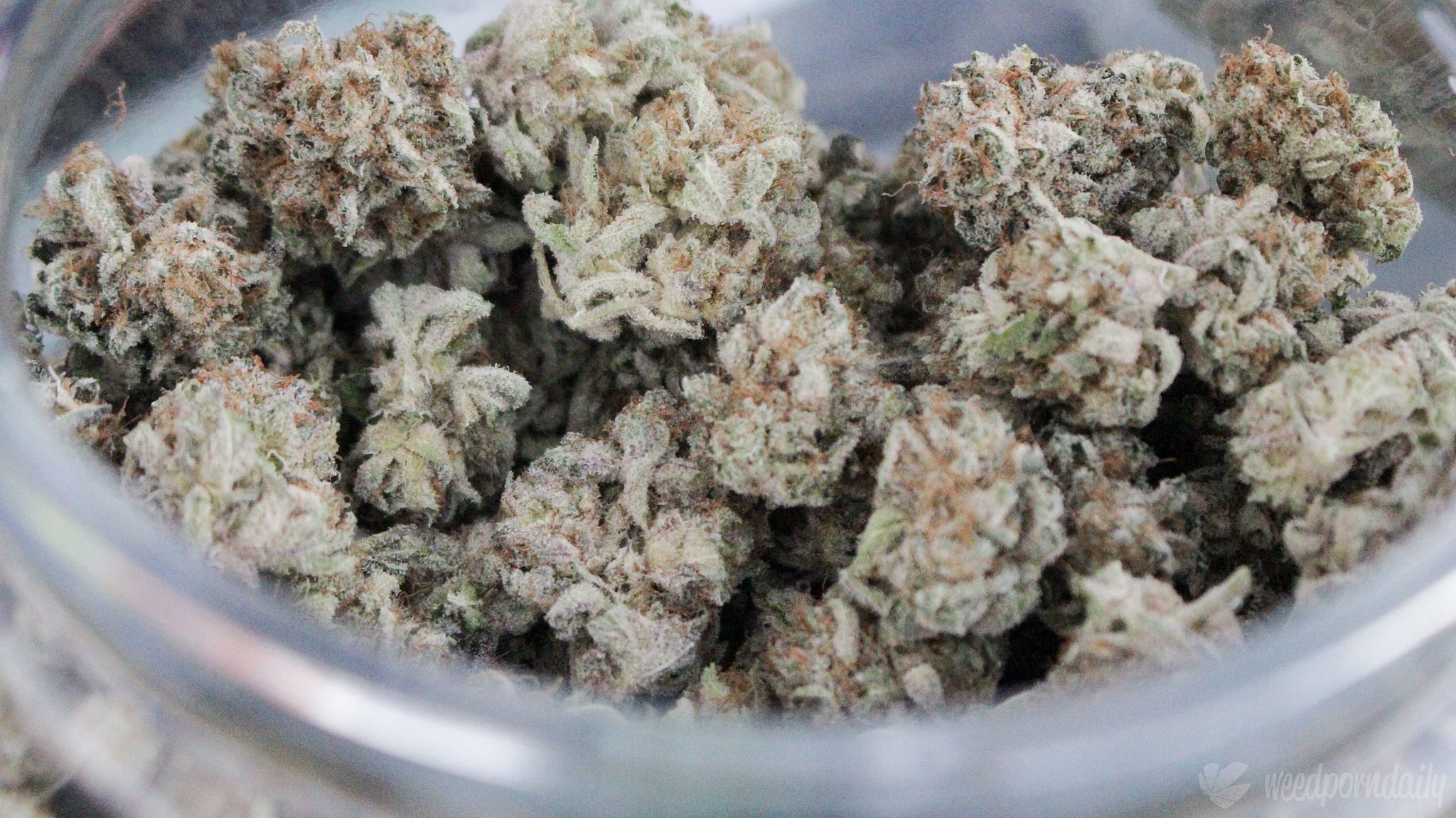 Vermont Democratic Party insiders are including planks to decriminalize drug possession and legalize marijuana sales in a draft platform for 2020.
The working document, which was obtained by Marijuana Moment, lays out a wide range of party priorities, including taking steps to stop relying on the criminal justice system to address social issues.
As written, the document pledges that the party will "ensure that cannabis is appropriately regulated and taxed in a manner that rights the historic wrongs of the War on Drugs and that recognizes the disproportionate impact prohibition has had on minority communities."
It also calls for adopting "an approach to the possession and misuse of drugs that is motivated solely by the principles of public health and harm reduction, rather than punishing undesirable private behavior, while avoiding the criminal justice system altogether."
The draft says these policies are part of a "comprehensive approach to community safety" and one that "recognizes both our individual implicit biases and the institutional racism inherent within the criminal justice system."
"We must end the criminalization of poverty, addiction, and otherness," says the draft platform, which is still subject to change based on comments from county committees and delegates at the party's September 12 convention.
The party is also poised to back enacting "a system to automatically expunge criminal records, so that those who have repaid their debt to society can make a fresh start" and to "prioritize, in our state and local budgets, the use of mental health and substance use counselors, social workers, and other non-police interventions, in order to more effectively provide people in crisis the help they need, without introducing unnecessary force or additional trauma."
Dave Silberman, a member of the party's platform committee and a candidate for the elected office of high bailiff in Addison County, told Marijuana Moment that the platform's criminal justice planks "were written following extensive outreach to subject matter experts and advocates in the field, and are intended to reflect the priorities and values of Vermont Democrats at the grassroots level, who've been calling for fundamental reform to our broken criminal justice system."
"I'm looking forward to receiving feedback from county committee members ahead of the platform convention in September," he said.
While Vermont legalized cannabis possession of up to one ounce and cultivation of two plants in 2018, there is currently no regulatory system in place that allows for retail sales.
Advocates are hopeful that that could change during following special session that ends next month. A bill to establish a tax-and-regulate marijuana model that's already cleared both the House and Senate in differing forms is expected to be taken up by a bicameral conference committee within weeks, a staffer to House Speaker Mitzi Johnson (D) told Marijuana Moment last week.
That panel is charged with reconciling the chambers' versions into a single proposal to send to Gov. Phil Scott (R).
Johnson has repeatedly pledged that the legislature will get around to moving the cannabis commerce bill this year, but she said in May that she felt lawmakers and the administration are appropriately focused on responding to the coronavirus pandemic for the time being.
One potential complication down the line concerns the governor, who reluctantly signed the earlier noncommercial legalization bill into law and has voiced concerns with adding legal sales to the mix.
In particular, he is worried about road safety issues. However, top lawmakers and an administration official indicated earlier this year that the governor is "at the table" in discussions about the current legislation and would be open to using cannabis tax revenue to fund an after-school program he's pushing.
As the tax-and-regulate bill awaits conference committee action, the Senate approved a bill in June that would double the amount of marijuana that can be possessed and grown without the threat of jail time.
Read the draft 2020 Vermont Democratic Party platform below: 
2020 VDP Platform by Marijuana Moment on Scribd
Top Senate Democrat Pushes USDA To Delay Hemp Rules Until 2022
Photo courtesy of WeedPornDaily.