Cory Booker And Other Lawmakers Discuss Marijuana Legalization Bill Ahead Of House Vote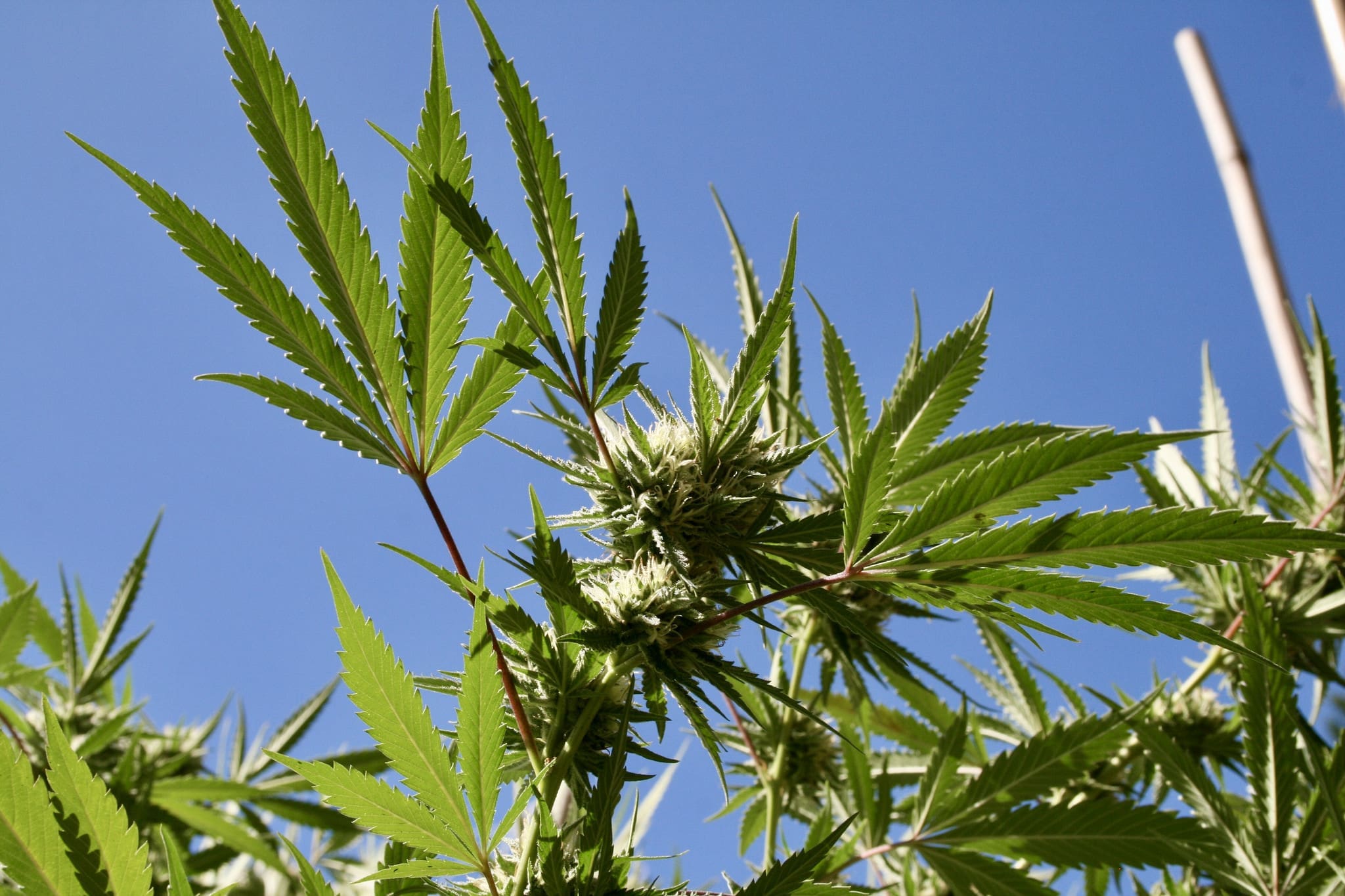 Sen. Cory Booker (D-NJ) and several other leading advocates for marijuana reform took part in a virtual meeting on Tuesday to discuss cannabis policy ahead of a planned House of Representatives vote on a comprehensive legalization bill.
The senator was joined by Reps. Earl Blumenauer (D-OR) and Ayanna Pressley (D-MA), Baltimore City State's Attorney Marilyn Mosby and Drug Policy Alliance Executive Director Kassandra Frederique for the conversation, which was organized by The Appeal and NowThis.
The main topic at hand was the Marijuana Opportunity, Reinvestment and Expungement (MORE) Act, a bill that would federally deschedule cannabis and promote restorative justice. House leadership recently announced that the legislation would be getting a floor vote next week.
Watch the lawmakers and advocates discuss marijuana reform and the MORE Act below:
Booker is an original cosponsor of the Senate version of the legislation, which was introduced by Sen. Kamala Harris (D-CA), now Joe Biden's vice presidential running mate. Blumenauer, meanwhile, is the architect of a step-by-step blueprint to federal legalization and a leading champion of marijuana reform in Congress.
"I am just really excited about this historic vote that's about to happen on the MORE Act and really looking forward to seeing and hearing about the House's momentum that I think could carry us into a Congress if we should take back control of the Senate in this election," Booker said.
There have been some reports that Democratic support for holding a vote on the MORE Act at this time has waned somewhat, with certain members reportedly voicing concern that passing the bill amid the coronavirus pandemic could be bad optics. But so far there's been no indication from leadership that the legislation is being pulled.
Blumenauer agreed that "the momentum is building" around marijuana reform in Congress and argued that it only serves to benefit lawmakers to get on board.
"Members of Congress who take a bolder stand are rewarded. Nobody's losing an election over this. There's blowback if they aren't being heard," he said. "The dawn has settled, and I think the momentum has swelled. I think we're going to see not just a strong vote in the House, but I think there's a chance that this is going to move through the Senate, with the leadership of Senator Booker."
Pressley said that "the war on drugs has criminalized addiction and substance use disorders in a way that has devastated our communities."
"The thing is this hurt, this harm, was not naturally occurring. These were policy choices," she said. "For generations, we have had a first row seat to the firsthand grave consequences of this. Now we must be as precise in legislating healing and justice as those policies were inflicting hurt and harm."
Democrats won't be the only ones voting in favor of the reform, as three GOP members so far have gone on the record saying they will be "ayes" when it comes to the floor. The latest to say as much, Rep. Don Young (R-AK), said he's "confident" it will pass the chamber.
Rep. Matt Gaetz (R-FL), the sole GOP cosponsor on the bill, said earlier this month that he would be voting "yes" on the MORE Act, though he expressed criticism about a provision that would impose a federal excise tax on marijuana sales to be reinvested in communities most impacted by the drug war, calling them "reparations."
Rep. Tom McClintock (R-CA) also said "I intend to vote yes on the bill" in a recent interview with Politico. "With respect to timing, I do find it ironic that the only small businesses the Democrats seem to be worried about is cannabis shops, but I would support this bill whenever it is brought to a vote," he said.
McClintock, along with Gaetz, voted for the MORE Act when it was marked up by the Judiciary Committee last year.
If the House approves the bill, there will still be an open question about whether the Republican-controlled Senate would follow suit. Majority Leader Mitch McConnell (R-KY) is a strong advocate for hemp, but he's maintained steadfast opposition to broader marijuana reform. That said, he did hold closed-door meetings with industry representatives last year.
McConnell's office on Monday sent a press release highlighting some apparent Democratic discontent with plans to hold a vote on the MORE Act.
It's possible the House action could spur the Senate to take up the STATES Act, however. That bipartisan bill is sponsored by Sens. Cory Gardner (R-CO) and Elizabeth Warren (D-MA).
Gardner could use that legislative win as he trails behind former Colorado Gov. John Hickenlooper (D) in his reelection race. And to Gaetz's point, President Trump has expressed support for the proposal.
The vote on the MORE Act will not be the first time the House has taken up cannabis reform on the floor this Congress.
The chamber approved a coronavirus relief package in May that includes provisions to protect banks that service state-legal marijuana businesses from being penalized by federal regulators. It also approved the standalone Secure and Fair Enforcement (SAFE) Banking Act last year.
Last week, a House committee approved a bill designed to promote cannabis research, in part by allowing scientists to access marijuana from state-legal dispensaries.
Advocates were disappointed after lawmakers declined to include marijuana legalization as part of a recent policing reform bill the House passed. Several legislators made the case that it was an appropriate vehicle for the policy change, as ending cannabis criminalization would minimize police interactions.
This story has been updated to include comments from the discussion.
GOP Congressional Candidate In Texas Goes All-Out For Marijuana Reform Ahead Of Election
Photo courtesy of Brian Shamblen.