GOP Congressman Will Vote Yes On Marijuana Legalization Bill Despite 'Reparations' Concerns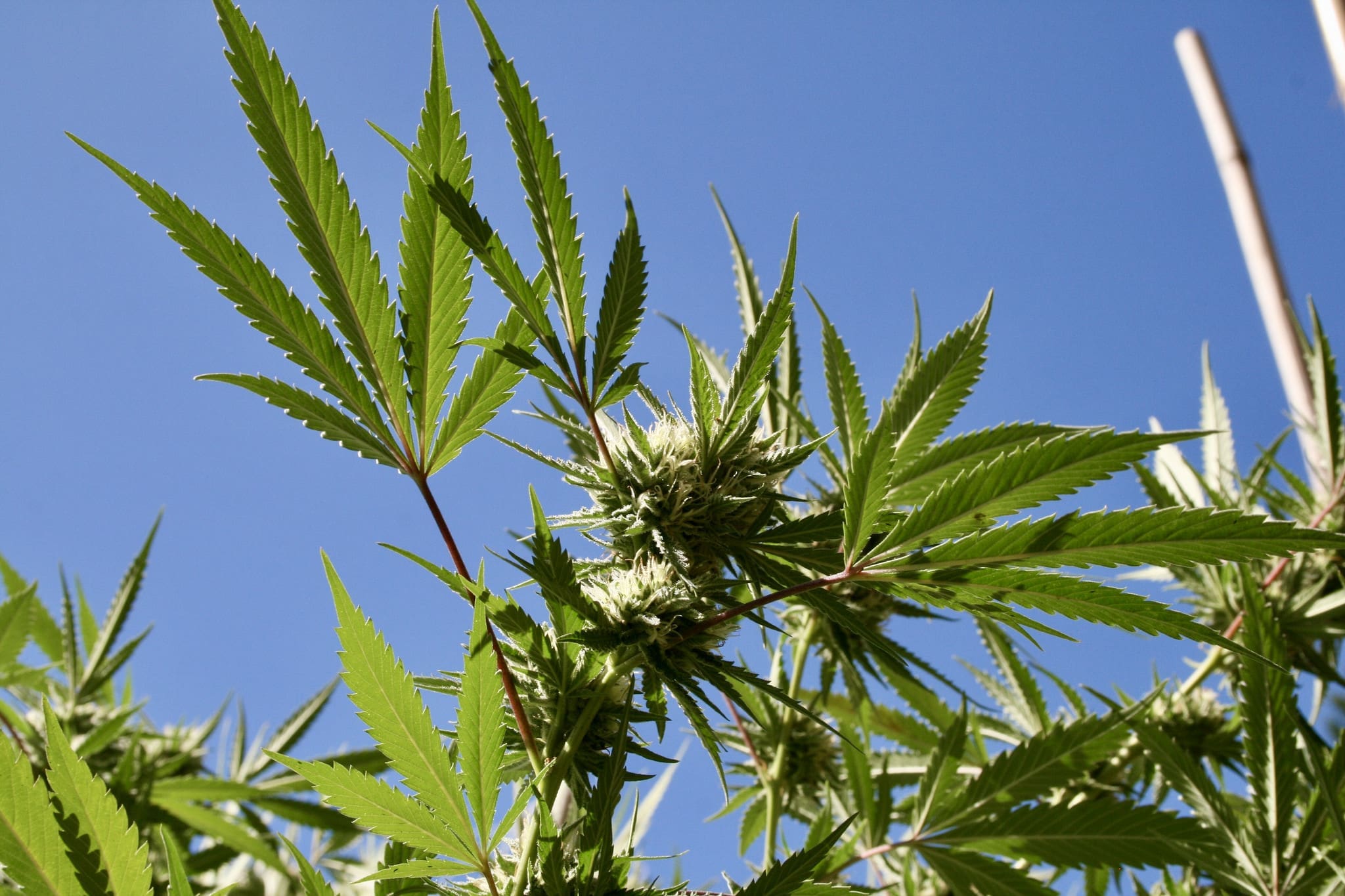 A Republican congressman says he will be a "yes" vote on a bill to federally legalize marijuana that the House of Representatives is set to take up this month. But he also argued that certain social equity provisions—which he described as "reparations"—go too far and will make the legislation unpalatable to the GOP-controlled Senate.
Advocates celebrated the recent announcement from House leadership that the chamber will vote on the Marijuana Opportunity, Reinvestment and Expungement (MORE) Act. Rep. Matt Gaetz (R-FL) is the sole GOP cosponsor on the bill, and he said in a podcast released on Tuesday that while he supports the proposal in principle, a component that would distribute a portion of cannabis tax revenue to communities most impacted by the war on drugs amounts to "reparations," and he views that as untenable.
"I believe in cannabis reform in this country. The federal government has lied to the American people for a generation about cannabis," the congressman said on the latest episode of the "Hot Takes with Matt Gaetz" podcast. "What are we going to do about it? The MORE Act."
Gaetz applauded the main provisions of the bill, namely removing marijuana from the Controlled Substances Act and ending federal prohibition. He said he's also in support of a proposal to provide expungements for prior cannabis convictions, recognizing racial disparities in marijuana-related arrests.
"I think the war on drugs was uniquely harmful to urban communities, to communities of color, and I think that some restorative justice for people that saw just extended convictions or that are currently serving extended time in prison ought to be visited through legislation, so I support that," the congressman said.
Listen to Gaetz discuss the upcoming House vote on the MORE Act below:
However, there's a third element that he said is "doing a little too much." The MORE Act would establish a five percent excise tax on cannabis sales, revenue from which would be reinvested in communities disproportionately impacted by the drug war.
"They've got money generated from marijuana taxes and revenue essentially being used as reparations for communities of color," he said. "And I just don't think that that is the way that we ought to stand up industries in this country, that they have to owe some debt to a particular community."
"I get it, I mean a lot of folks in the Congressional Black Caucus, they see marijuana as a substance that ended up with a lot of black kids getting thrown in jail and now a bunch of white people getting rich off of it, and they resent that. But that is no reason to create this whole system of redirecting funds as reparations when really that could fund more research into better medical applications."
The GOP congressman added that he thought some of the federal cannabis tax revenue could instead "fund distribution that would allow more people who need marijuana as medicine to be able to receive it."
Despite his concerns with some of the MORE Act's provisions, Gaetz said "those frustrating elements of the reparations are less troubling to me than the status quo on marijuana, which is indefensible really."
Gaetz might be the only Republican cosponsor of the bill, but he's not the only GOP member who's gone on the record to say he'll vote for it. Both he and Rep. Tom McClintock (R-CA) voted in favor of the proposal when it was marked up in the House Judiciary Committee last year, and they both intend to follow suit on the floor.
"Of course I intend to vote yes on the bill," McClintock told Politico last week. "With respect to timing, I do find it ironic that the only small businesses the Democrats seem to be worried about is cannabis shops, but I would support this bill whenever it is brought to a vote."
Gaetz, in the new podcast, argued that more modest cannabis reform legislation could pass both chambers of Congress be signed by the president. The Strengthening the Tenth Amendment Through Entrusting States (STATES) Act would simply allow states to set their own marijuana policies without fear of federal intervention, though it wouldn't formally deschedule cannabis or address past harms of the war on drugs.
"Instead of doing all the restorative justice and all of the reparations, it just does essentially the work of getting rid of the federal government's role in this process," he said. "That this will largely be a state-based decision. If a state does allow for marijuana under a medical platform or even under an adult-use use platform, they would have the opportunity to do so without being in like a direct conflict with current federal law on marijuana."
"So we'll take a vote on the MORE Act," Gaetz said. "I am disappointed that we can't get a vote on the STATES Act because I think that enjoys far broader support and could actually go into law, but yet again, it looks like [House Speaker Nancy Pelosi (D-CA)] and the Democrats would rather have the issue than have the progress."
If the House approves the bill, there will still be an open question about whether the Senate would follow suit. Majority Leader Mitch McConnell (R-KY) is a strong advocate for hemp, but he's maintained steadfast opposition to broader marijuana reform. That said, he did hold closed-door meetings with industry representatives last year.
It's possible the House action could spur the Senate to take up the STATES Act, however. That bipartisan bill is sponsored by Sens. Cory Gardner (R-CO) and Elizabeth Warren (D-MA).
Gardner could use that legislative win as he trails behind former Colorado Gov. John Hickenlooper (D) in his reelection race. And to Gaetz's point, President Trump has expressed support for the proposal.
The vote on the MORE Act will not be the first time the House has taken up cannabis reform on the floor this Congress.
The chamber approved a coronavirus relief package in May that includes provisions to protect banks that service state-legal marijuana businesses from being penalized by federal regulators. It also approved the standalone Secure and Fair Enforcement (SAFE) Banking Act last year.
Advocates were disappointed after lawmakers declined to include marijuana legalization as part of a recent policing reform bill the House passed. Several legislators made the case that it was an appropriate vehicle for the policy change, as ending cannabis criminalization would minimize police interactions.
Marijuana Legalization Group Helps Craft New Impaired Driving Prevention Bill In Congress
Photo courtesy of Brian Shamblen.