House Marijuana Vote In Question Following Leadership Remarks, But 'Schedule Hasn't Changed'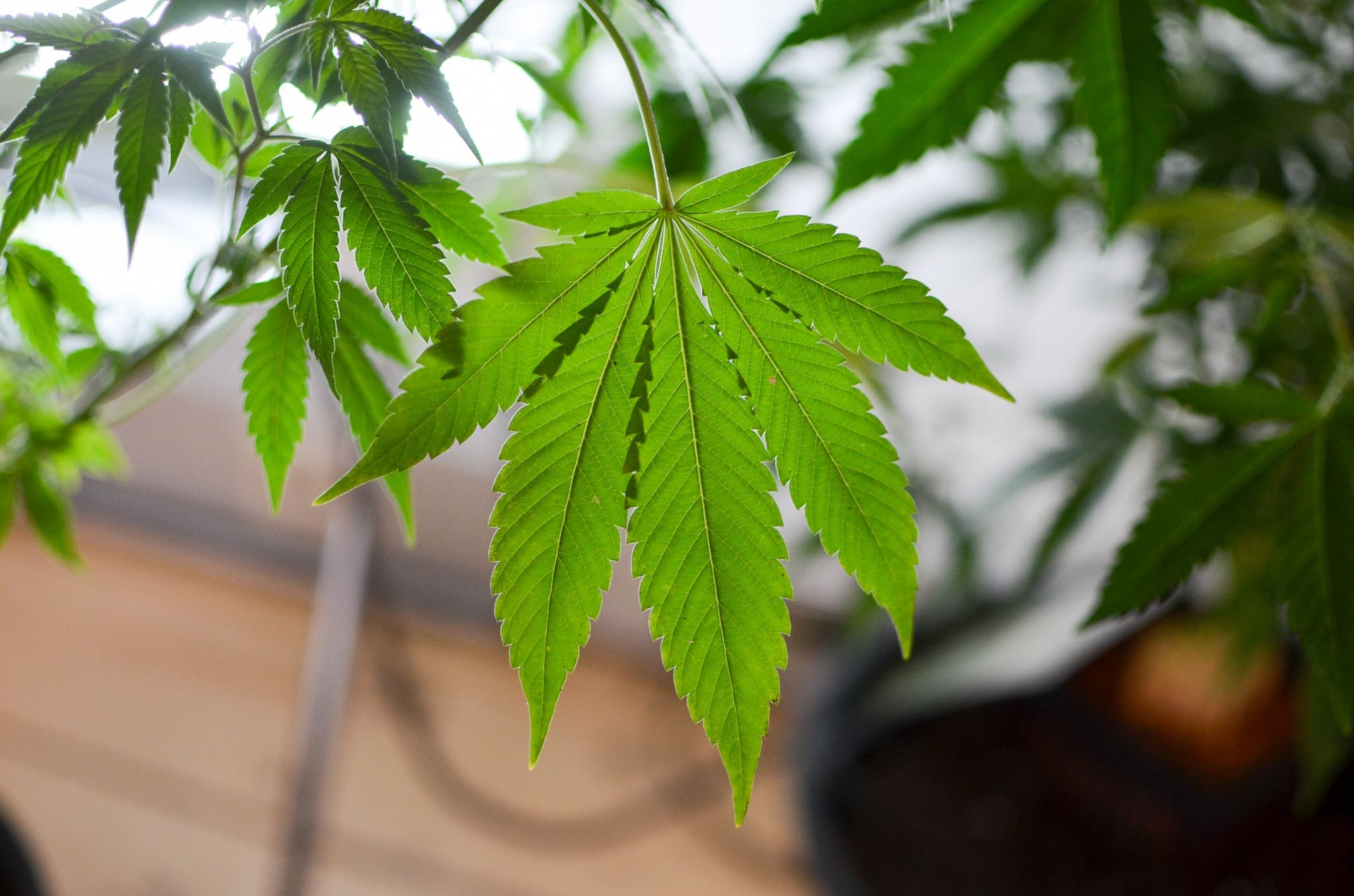 Marijuana reform advocates are getting concerned as rumors about the potential cancellation of a cannabis legalization vote on the House floor that's been planned for next week continue to circulate and expand.
And they didn't get much peace of mind when House Majority Leader Steny Hoyer (D-MD) on Tuesday seemed to signal that now might not be the right time to put the legislation to the floor. That said, a representative for his office later told Marijuana Moment that, as for now, nothing about the schedule has changed.
While leadership announced earlier this month that they intended to hold a floor vote on Marijuana Opportunity, Reinvestment and Expungement (MORE) Act during the week of September 21, there's been some pushback from certain moderate Democrats in vulnerable reelection races who feel that advancing cannabis reform before the next round of coronavirus relief legislation would come back to bite them, even if they're personally supportive of the proposal at a time a majority of American voters back legalizing cannabis.
Hoyer said on a press call that Democrats are "really focused on the [continuing resolution] and on the COVID-19, which are the two critical pieces of legislation that in this three-week period we have to pass," referring to legislation to keep the government funded and avoid a shutdown at the end of this month.
"I'm a support[er] of the MORE Act, but we've got to get the CR and COVID-19 done, because they're absolutely critical to the welfare of our country," he said. "There are a lot of bills that are possible which are—which are important bills, good bills, but we're focused on COVID-19 and the CR, because that keeps government open, and it gives assistance to millions of people who absolutely need it."
A spokesperson for Hoyer's office told Marijuana Moment that they didn't have anything to add on the leader's remarks, but that "the schedule hasn't changed."
Also on Tuesday, Democratic Caucus Chairman Rep. Hakeem Jeffries (D-NY) was asked about the MORE Act and said that the bill did not come up on a caucus call earlier in the day.
"We didn't discuss the MORE Act on the call today or the timing of some of the bills that are going to be on the floor next week," he said.
"With respect to some of the other items on the legislative agenda—particularly as it relates to next week—I'm just trying to get to tomorrow," Jeffries added said. "That's the approach that many of us have taken in the context of the long national nightmare that has been the Trump administration since January 20 of 2017."
He also pushed back against criticism from the office of Senate Majority Leader Mitch McConnell (R-KY), which put out a a press release on Monday highlighting some apparent Democratic discontent with plans to hold a vote on the MORE Act.
"I think the comment about marijuana is just silliness," he said. "They care more about the wealthy, the well-off and the well-connected."
But it is the case that there has been some splintering over the pending scheduled vote; it's just not clear the extent to which there's been pushback and whether it's enough to convince leadership to pull the bill following the public announcement of their intention to hold it this month.
"At a time when people are really struggling just to pay the bills and to get through this health crisis, [COVID relief] should be our priority," Rep. Scott Peters (D-CA) told The Hill, adding that he's told Democratic leadership the legislation is "probably something I would support but we should do it later on."
Another unnamed lawmaker said that certain colleagues feel that holding a vote on the bill doesn't make sense at this time because "it's not something that you can get passed into law," presumably referring to its prospects in the GOP-controlled Senate.
Rep. Earl Blumenauer (D-OR) seemed less convinced that the MORE Act stands no chance in the Senate during a virtual meeting on Tuesday that also involved Sen. Cory Booker (D-NJ). He said "I think we're going to see not just a strong vote in the House, but I think there's a chance that this is going to move through the Senate, with the leadership of Senator Booker."
An aide to a senior Democrat who was also unnamed told The Hill flippantly that "prioritizing weed smokers over funding the government and providing relief to families and small businesses doesn't make much sense to the American people." The official added that while there are certain concerns about provisions of the bill, the ultimate issue "is the timing of this."
House Judiciary Committee Chairman Jerrold Nadler (D-NY), sponsor of the MORE Act, acknowledged that there are discussions about delaying the vote, but told Politico that he's feels the legislation should advance as planned.
"I'm not in favor of" a delay "because I think we can do it now," the congressman said. He also dismissed concerns about the optics of voting on marijuana reform at this time because the issue "polls pretty well."
But Rep. Barbara Lee (D-CA), cochair of the Congressional Cannabis Caucus, took a different stance and expressed openness to pushing the vote back if it could ultimately increase the vote count.
"We want to make sure the bill has the maximum number of votes. So the timing is not that crucial," she told Politico. "Whatever it takes to get unity and maximize our votes, we need to do that."
In clarifying those comments, Lee told Marijuana Moment that legalization is "not an unpopular issue," referring to polling data showing voter support and the growing number of states enacting reforms.
"Especially as the country reckons with its history of racial injustice, this should be seen as a prime opportunity to address a form of systemic racism," she said. "Each day we gain more and more cosponsors, giving me no doubt that we are going to finally correct this historic injustice once and for all. We're doing everything we can over the next week to build broad coalitions of support to ensure that happens sooner rather than later."
Legalization advocates are pushing House leadership to move ahead with the vote next week.
"Congress has the ability and responsibility to walk and chew gum at the same time. The House can and must pass a bill that will bring justice to millions of Americans while continuing to work on other priorities," Queen Adesuyi, policy manager for the Drug Policy Alliance, told Marijuana Moment. "Taking a vote on the MORE Act will not preclude the House from working on the CR or another COVID-19 package, which by the way, the House already voted on back in May but is now wasting away in the Senate."
"The MORE Act is not simply a bill about the marijuana plant—it's about addressing the unjust criminalization of a substance that has led to the economic and social devastation of millions of Americans and whole communities in the middle of a global pandemic," she said.
Matthew Schweich, deputy director of the Marijuana Policy Project, told Marijuana Moment that the group is "confident that Congress will pass comprehensive marijuana reform legislation in the near future."
"The precise timing of the MORE Act vote will not change the fact that 66 percent of Americans support marijuana legalization and a growing number of states are enacting marijuana reform policies," he said.
Should the legislation be formally scheduled and head to the floor for a vote, it wouldn't be entirely partisan, as three GOP members have already publicly said they will vote in favor of the proposal.
The latest to say as much, Rep. Don Young (R-AK), said he's "confident" it will pass the chamber.
Rep. Matt Gaetz (R-FL), the sole GOP cosponsor on the bill, said earlier this month that he would be voting "yes" on the MORE Act, though he expressed criticism about a provision that would impose a federal excise tax on marijuana sales to be reinvested in communities most impacted by the drug war, calling them "reparations."
Rep. Tom McClintock (R-CA) also said "I intend to vote yes on the bill" in a recent interview with Politico. "With respect to timing, I do find it ironic that the only small businesses the Democrats seem to be worried about is cannabis shops, but I would support this bill whenever it is brought to a vote," he said.
McClintock, along with Gaetz, voted for the MORE Act when it was marked up by the Judiciary Committee last year.
This story was updated to include comment from Lee and to correct a quote misattributed to Hoyer by another outlet.
Kamala Harris Says Biden Admin Won't Half-Step Marijuana Reform But Pledges Mere Decrim
Photo courtesy of Philip Steffan.