GOP Congressional Candidate In Texas Goes All-Out For Marijuana Reform Ahead Of Election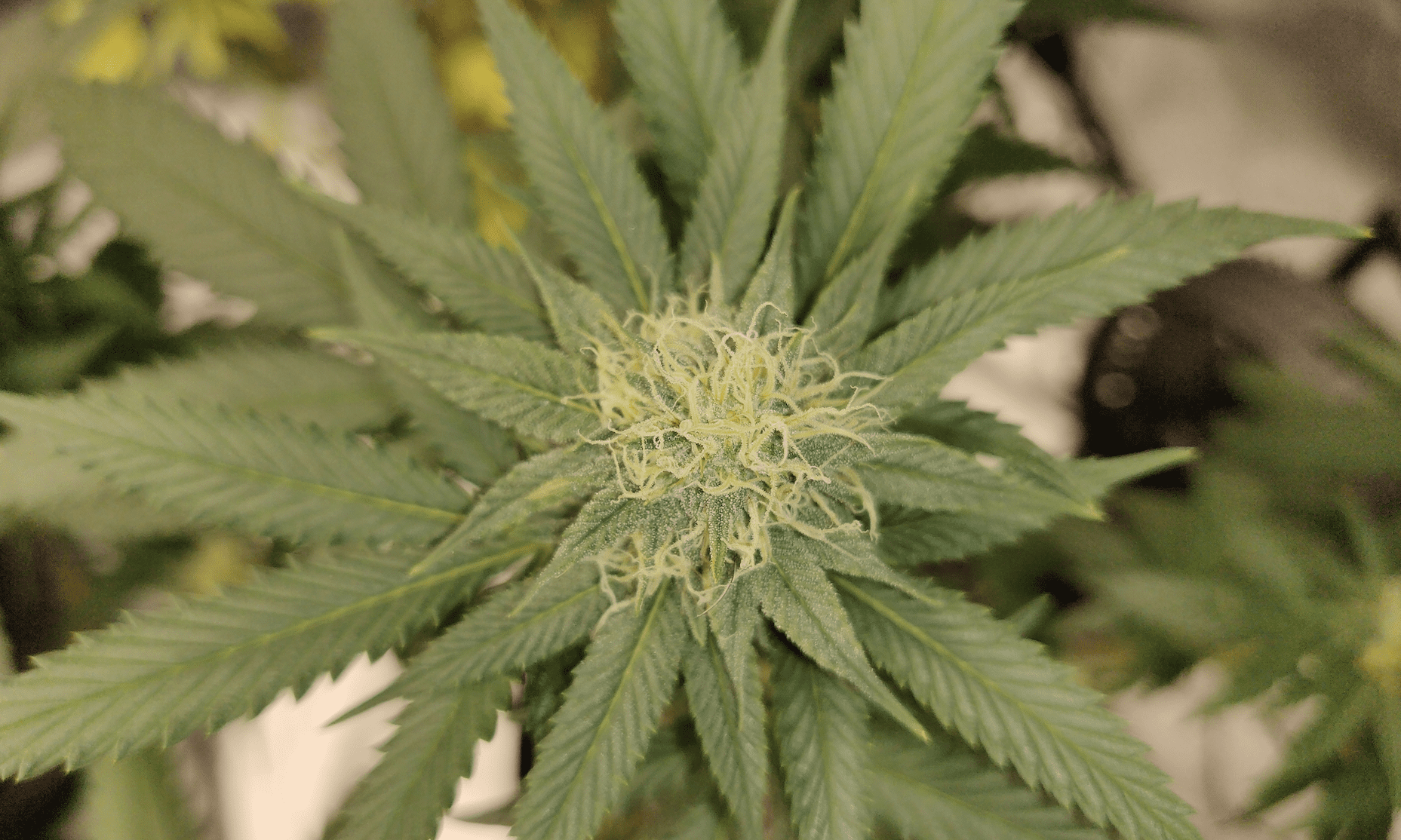 It's not what you might expect from a Republican congressional candidate running in Texas, but Tre Pennie wants marijuana federally legalized—and on Tuesday, he's releasing a cannabis plan that's meant to supplement descheduling legislation moving through Congress that he feels will further uplift disadvantaged communities.
Pennie, who's aiming to unseat incumbent Rep. Eddie Bernice Johnson (D), shared the plan exclusively with Marijuana Moment. The Economic-Academic-Reward-Network-In-Training (EARN-IT) Cannabis proposal focuses on promoting education and job training for entrepreneurs interested in entering the marijuana industry, particularly those from areas disproportionately impacted by the war on drugs.
The timing of the release is intentional. It comes about a week before the House of Representatives is set to vote on a bill to federally legalize cannabis. That legislation, the Marijuana Opportunity, Reinvestment and Expungement (MORE) Act, contains a series of restorative justice provisions, but Pennie wants his plan to build on that reform by offering workshops, on-site job training and other services aimed at "professionalizing" the market and making the industry socially equitable.
"We look at the cannabis market—which has been very lucrative for states like Colorado and California—I think it's time to start talking about how we can bring in these underserved communities and training people more so to be involved in the market," Pennie told Marijuana Moment in a phone interview. "Now that the Congress is seeing a change through the MORE Act, it's more than right to allow these urban minority communities to become part of the process."
Of course, for the candidate's constituents in Texas's 30th congressional district to reap the benefits of legalization, the state would have to make a fundamental policy change. The MORE Act legalizes at the federal level, but it doesn't require states to adopt the same system. And cannabis reform has been a struggle in the Lone Star state, largely due to the influence of anti-reform lawmakers in the legislature.
Pennie said he's hopeful that, if legislators take a close look at what he's proposing, it will gain traction among GOP and Democratic members alike.
"This shouldn't be a partisan position that we're taking, and I think what we've done is, especially within the GOP, we've begun to wrap social and moral issues into into moreso economic policy," he said. "From a Republican perspective, we don't want people relying on the government, right? So we've got to teach them a merit-based skill to be able to take care of themselves. We can't talk about people picking themselves up by their bootstraps if we won't give them any boots to pick themselves up by."
Just prior to releasing the EARN-IT Cannabis plan, the candidate visited Colorado to gather input from stakeholders in the industry, and he said a main takeaway was the necessity of thorough regulation. That should be extended to the federal level, he said.
"If done right—with proper federal regulation, oversight, and training, we can begin to lift failing communities out of poverty, reduce minority incarceration rates related to marijuana offenses and create sustainable markets resistant to online marketplace monopolies," the plan states.
While incumbent Johnson, Pennie's opponent, isn't currently one of the 108 cosponsors for the MORE Act, she has signed onto a separate federal legalization bill—the Marijuana Justice Act—as well as legislation to protect patients in legal medical cannabis states from being penalized under federal law. The congresswoman has also consistently voted in favor of measures on the House floor to protect all state marijuana programs from federal intervention, protect medical cannabis states specifically and allow banks to service marijuana businesses without being penalized by federal regulators.
For a Republican seeking office in Congress to represent a Texas district, however, the proactive outreach for comprehensive cannabis reform is notable. But it can also be viewed as a sign of the times.
When the MORE Act comes up for a vote this month, for example, it won't be entirely partisan, as three GOP members have so far gone on the record stating that they will vote in favor of the legislation.
And even at the state level in Texas, the state's top agriculture official last week voiced support for medical cannabis expansion, stating that if it treats pain—even if that's just a toothache—"we should be able to use that."
Meanwhile, marijuana possession arrests fell almost 30 percent in the state from 2018 to 2019, recent data shows, and that trend seems connected to the legalization of the plant's non-intoxicating cousin hemp.
Prosecutors have dismissed hundreds of low-level cannabis cases since hemp was legalized. And state officials announced in February that labs wouldn't be performing testing in misdemeanor cases, with DPS saying it "will not have the capacity to accept those."
The Texas House speaker in July acknowledged that legalizing cannabis could help resolve the state's budget shortfall—but he doesn't support the policy change regardless.
Last year, the House voted to approve a decriminalization bill that would've made possession of one ounce or less of cannabis punishable by a $500 fine and no jail time, but it filed to advance to a Senate floor vote by the end of the session.
Meanwhile, the state's Department of State Health Services recently attempted to impose a ban on the sale of smokeable hemp, but they were sued and a judge gave the plaintiffs a procedural victory last month, temporarily lifting the prohibition while the broader case is considered.
Read the GOP candidate's marijuana education and training plan below: 
EARN IT Cannabis by Marijuana Moment
New Psychedelics Research And Education Center Launched At UC Berkeley As Reform Movement Grows
Photo courtesy of Mike Latimer.