USDA Approves Hemp Plans For Washington State And Wyoming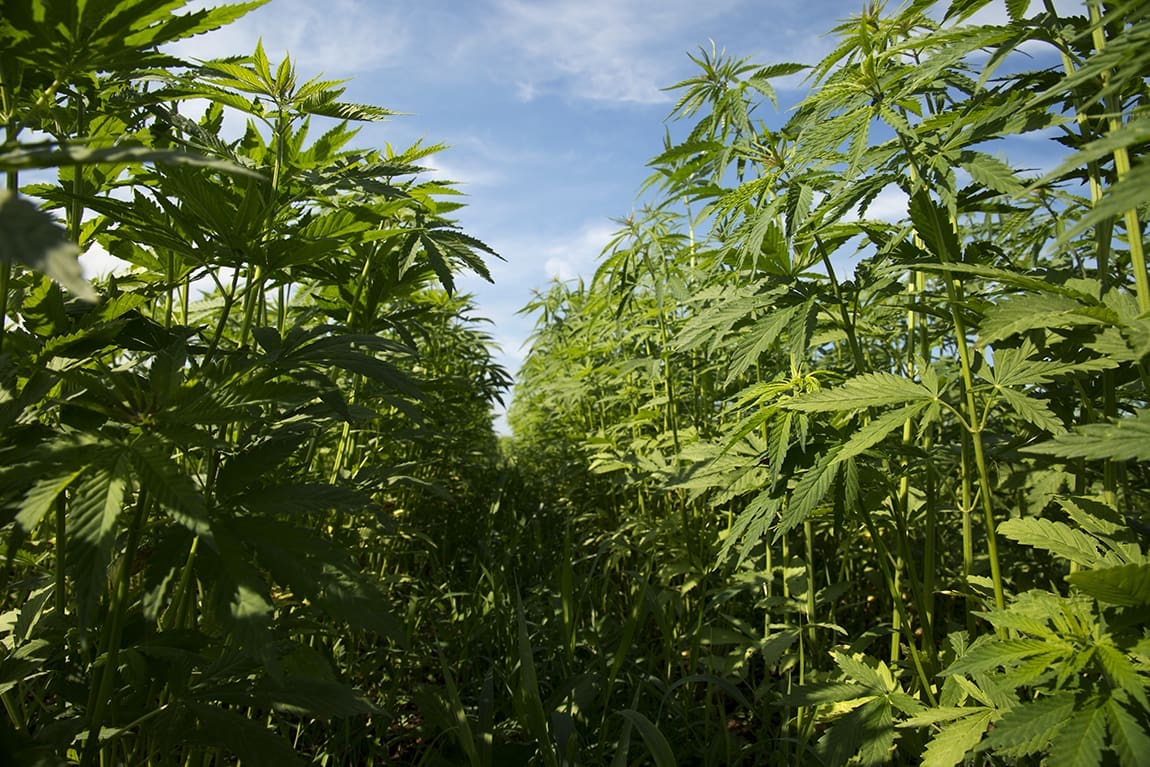 The U.S. Department of Agriculture (USDA) approved an additional two state and three tribal hemp regulatory plans on Thursday.
Washington State, Wyomingm the Otoe-Missouria Tribe, the Prairie Band Potawatomi Nation and the Santee Sioux Nation each had their plans approved—the latest in a series of approvals USDA has made since hemp was federally legalized under the 2018 Farm Bill.
This raises the total number of approved plans to eight for states and 10 for tribes. Last month, USDA approved hemp regulatory proposals from Texas, Nebraska and Delaware. Those for Louisiana, New Jersey and Ohio were the first the federal government signed off on in an earlier round of approvals.
"USDA continues to receive and review hemp production plans from states and Indian tribes," the department said in a notice about the latest actions.
USDA approved five #hemp production plans under the U.S. Domestic Hemp Production Program for Washington, Wyoming, the Otoe-Missouria Tribe, the Prairie Band Potawatomi Nation and the Santee Sioux Nation.

For the list of approved plans: https://t.co/6AdGQdwvzi pic.twitter.com/71iT6Si0mM

— USDA Ag Mktg Service (@USDA_AMS) February 20, 2020
Hemp is no longer a federally controlled substance, but farmers interested in cultivating and selling the crop must live in a jurisdiction where USDA has approved a proposed regulatory scheme. The process was outlined in an interim final rule USDA published late last year. If a state or tribe does not have, or plan to propose, its own regulations for hemp, cultivators can apply for a USDA license instead.
Lawmakers and industry stakeholders have widely celebrated USDA's commitment to implementing hemp legalization, but the department also received a significant amount of pushback over proposed rules such as THC limits and laboratory testing requirements. A public comment period for the department's interim rule saw more than 4,600 individuals and organizations weigh in requesting certain changes.
USDA said earlier this month that it is statutorily bound to keep certain provisions that stakeholders hoped would be amended, but they said there is some level of flexibility for other rules. It plans to open a second comment period after the current planting season ends and may make additional revisions.
The department maintains a website that tracks the status of state and tribal hemp plans.
On Wednesday, USDA released a report showing the rapid growth of the industry since federal prohibition was lifted. However, it also described a series of challenges that hemp farmers continue to face in the burgeoning market.
Meanwhile, the department said that hemp farmers can now apply for certain crop insurance programs to cover losses associated with natural disasters.
USDA Touts Hemp Industry's Growth But Says Challenges Remain
Photo courtesy of Brendan Cleak.