Kentucky House Approves Medical Marijuana Legalization Bill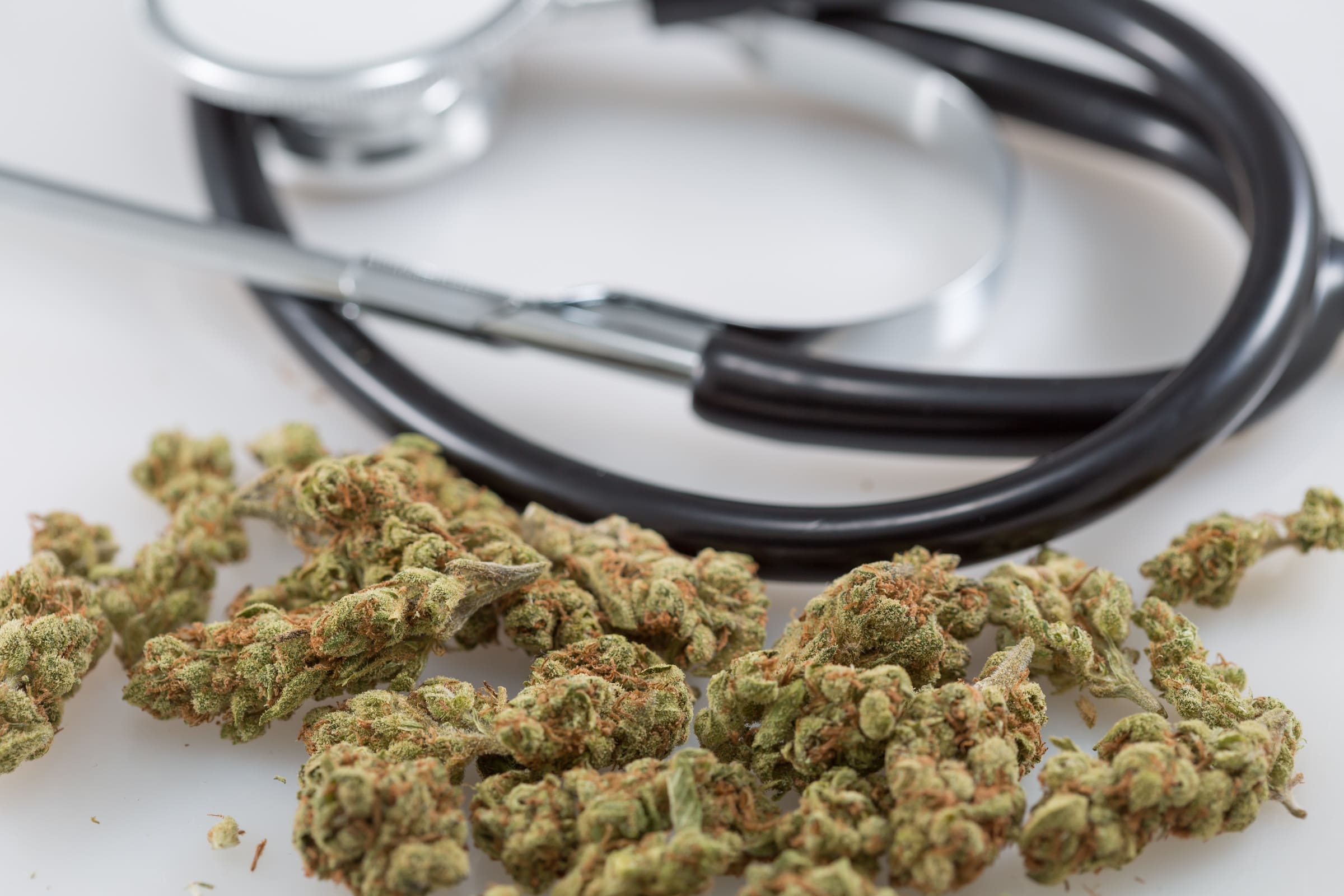 The Kentucky House of Representatives approved a bill to legalize medical marijuana in the state on Thursday.
Following a successful vote in the Judiciary Committee last week, the full chamber passed the legislation in a 65-30 vote. It now heads to the Senate.
If enacted into law, patients suffering from qualifying medical conditions and who have a doctors' recommendations will be able to obtain cannabis from licensed dispensaries. The bill would establish a regulatory body to develop rules for the program and determine which medical conditions qualify individuals for marijuana.
Smoking cannabis would be prohibited under the measure, and it would be up to regulators to decide whether to allow cannabis edibles. At least 25 dispensaries would have to be permitted under the proposal.
Rep. Jason Nemes (R), the sponsor of the legislation, said in opening remarks that he's proud to have drafted the "tightest medical marijuana bill in the country." However, he expressed disappointment over the smoking ban, stating that "I believe that sometimes it's appropriate because smoking is the quickest way in" and can beneficial for certain conditions.
The bill would also impose a 12 percent tax on the gross receipts of marijuana sales from a cultivator or processor to a dispensary. Revenue would be split between a general state medical cannabis trust fund (80 percent) and a local fund to be distributed to jurisdictions where cannabis businesses are allowed to operate.
Lawmakers approved several floor amendments prior to voting to pass the legislation.
An amendment was approved stipulating that the list of qualifying conditions must contain, at a minimum, chronic pain, epilepsy, multiple sclerosis and nausea or vomiting. Members also agreed to an amendment requiring the families of medical cannabis patients who die to return their leftover marijuana products to dispensaries for destruction within 10 days.
Another amendment allowing law enforcement to access sales data from dispensaries was adopted. The chamber also agreed to prohibit the sale of cannabis vaping products to individuals under 21. It also adopted an amendment stipulating that dentists, podiatrists and optometrists cannot recommend medical marijuana. Members accepted an amendment prohibiting the advertising of medical marijuana businesses.
The chamber agreed to another amendment that requires hospitals to report instances when medical cannabis patients are diagnosed with cannabinoid hyperemesis syndrome. Additionally, a measure was accepted that prohibits the sale of medical cannabis to minors and makes dispensaries liable if they do so.
Members also rejected several proposed amendments aimed at further restricting the program, including one that would have prohibited doctors from recommending cannabis to people taking certain prescription drugs and another that would have increased penalties for those who illegally sell marijuana purchased from a dispensary.
"Patients across Kentucky are breathing a collective sigh of relief after this House vote, but they know that HB 136 will face significant challenges in the Senate," Matt Simon of the Marijuana Policy Project told Marijuana Moment. "Now that 33 states have passed medical cannabis laws, it seems crazy that Kentuckians should have to risk criminal penalties if they use cannabis to treat a serious medical condition."
While the Judiciary panel approved a medical cannabis legalization bill last year, it never received floor action. It's not clear how the current legislation will fare in the Senate, but a chief opponent of the legislation during the previous session, Senate President Robert Stivers (R), has conceded that 2020 may be different.
"I think there is a path, but it is a narrow path," he said.
"There are some real benefits to it, but we need to know what it benefits—what things are there without creating bigger health hazards," Stivers said recently. "And that's the same way with any drug. It's a balancing test of do the goods outweigh the bads."
Gov. Andy Beshear (D) is in favor of medical cannabis legalization. During his campaign, he said the reform move could mitigate the opioid crisis.
Simon said that it's "time for Senate President Robert Stivers and his colleagues to acknowledge the overwhelming, bipartisan support for this bill and send it forward to Gov. Beshear's desk."
According to a poll released earlier this month, nine out of 10 Kentucky residents support legalizing medical marijuana.
Kentucky is one of the few remaining states without a medical marijuana program. But as 2020 legislative sessions heat up, advocates are seeing an increasing number of states, including deeply conservative strongholds, pursue the policy change.
An Alabama Senate committee voted in favor of a medical cannabis legalization bill on Wednesday.
An initiative to legalize medical cannabis qualified for the November ballot in Mississippi last month.
In South Dakota, measures to legalize marijuana for recreational and medical purposes also qualified.
Also on Thursday, the New Hampshire House approved a bill to legalize the possession and cultivation of cannabis, though retail sales would not be permitted.