USDA Approves Hemp Plans For Texas, Nebraska And Delaware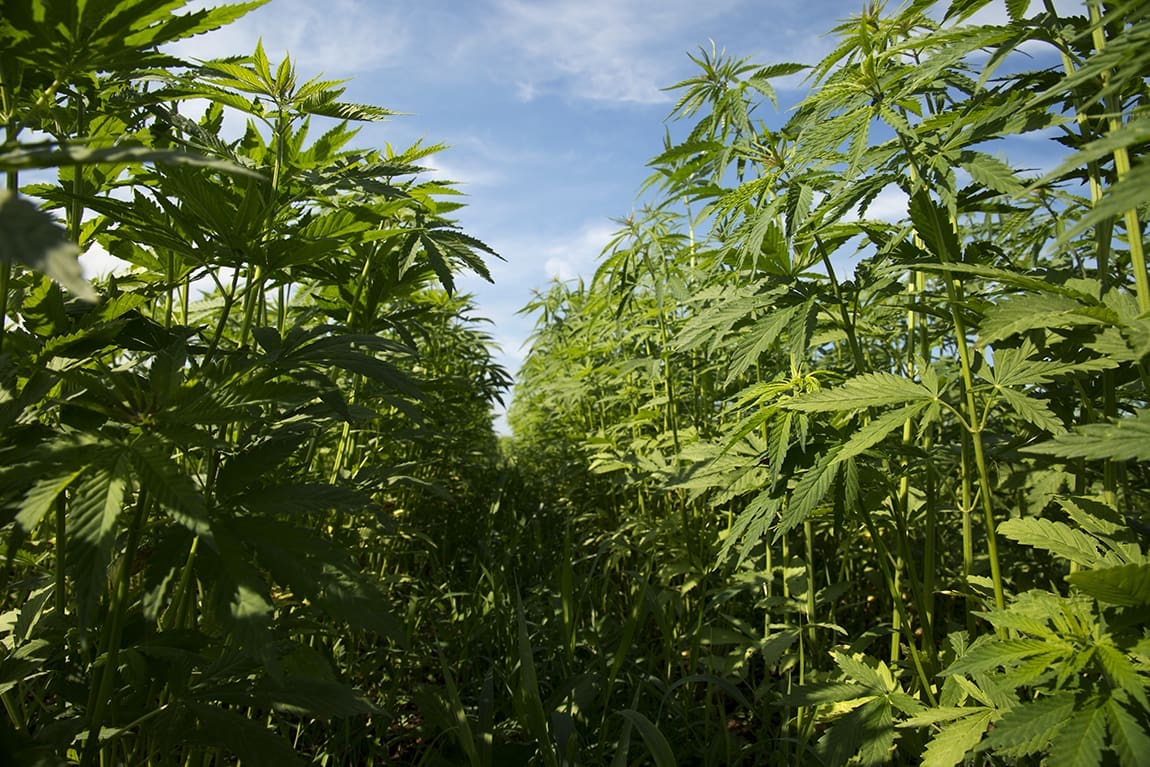 The U.S. Department of Agriculture (USDA) announced on Monday that it has approved hemp regulatory plans for three more states and four additional Indian tribes.
This is the latest in a series of approvals that USDA has doled out since the crop and its derivatives were federally legalized under the 2018 Farm Bill. Texas, Nebraska and Delaware—in addition to the Colorado River Indian Tribes, the Fort Belknap Indian Community, the Iowa Tribe of Kansas and Nebraska and the Yurok Tribe—each had their regulatory plans cleared.
"USDA continues to receive and review hemp production plans from states and Indian tribes on an ongoing basis," the department said in a notice. "Plans previously approved include those for the states of Louisiana, New Jersey, and Ohio, and the Flandreau Santee Sioux, Santa Rosa Cahuilla, and La Jolla Band of Luiseno Indian Tribes."
While hemp is no longer a federally controlled substance, farmers interested in cultivating and selling the crop must live in a jurisdiction where USDA has approved a proposed regulatory scheme. The process was outlined in an interim final rule USDA published late last year. If a state or tribe does not have, or plan to propose, regulations for hemp, cultivators can apply for a USDA license instead.
"This is a victory for Texas farmers," Texas Agriculture Commissioner Sid Miller said in a statement. "We are one step closer to giving our ag producers access to this exciting new crop opportunity."
"We've got to get our rules approved and get our licensing program up and running, but the dominoes are dropping pretty quick," he said. "We're almost there."
Heather Fazio, director of Texans for Responsible Marijuana Policy, told Marijuana Moment that "Texas has the potential to be the largest supplier of hemp in the U.S., providing farmers with an unprecedented opportunity."
"With approval from the USDA and the Texas Department of Agriculture already moving forward with establishing licensing standards, it's refreshing to see our government paving the way for legal cannabis cultivation in Texas," Fazio said.
While lawmakers and industry stakeholders have widely celebrated USDA's commitment to implementing hemp legalization, it has also received a significant amount of pushback over proposed rules such as THC limits and laboratory testing requirements. A public comment period for the department's interim rule ends on Wednesday.
USDA maintains a website that tracks the status of state and tribal hemp plans.
Monday's announcement sends another signal to the hemp industry that the federal government is committed to supporting the market and ensuring that farmers have the resources they need to see their businesses thrive since the crop was legalized.
That said, one of the most lucrative market opportunities that hemp farmers are hoping to take advantage of is the widespread interest in hemp-derived CBD products. The Food and Drug Administration (FDA) has jurisdiction over rules for marketing CBD, and the agency has made clear that the process may take several years without congressional action.
Earlier this month, a bipartisan coalition of lawmakers set out to do just that, filing a bill that would require FDA to allow CBD products to be sold as dietary supplements.
U.S. Military Reiterates That CBD Is Off Limits To Service Members
Photo courtesy of Brendan Cleak.