USDA Won't Increase THC Limit On Hemp Despite Requests From Farmers And Lawmakers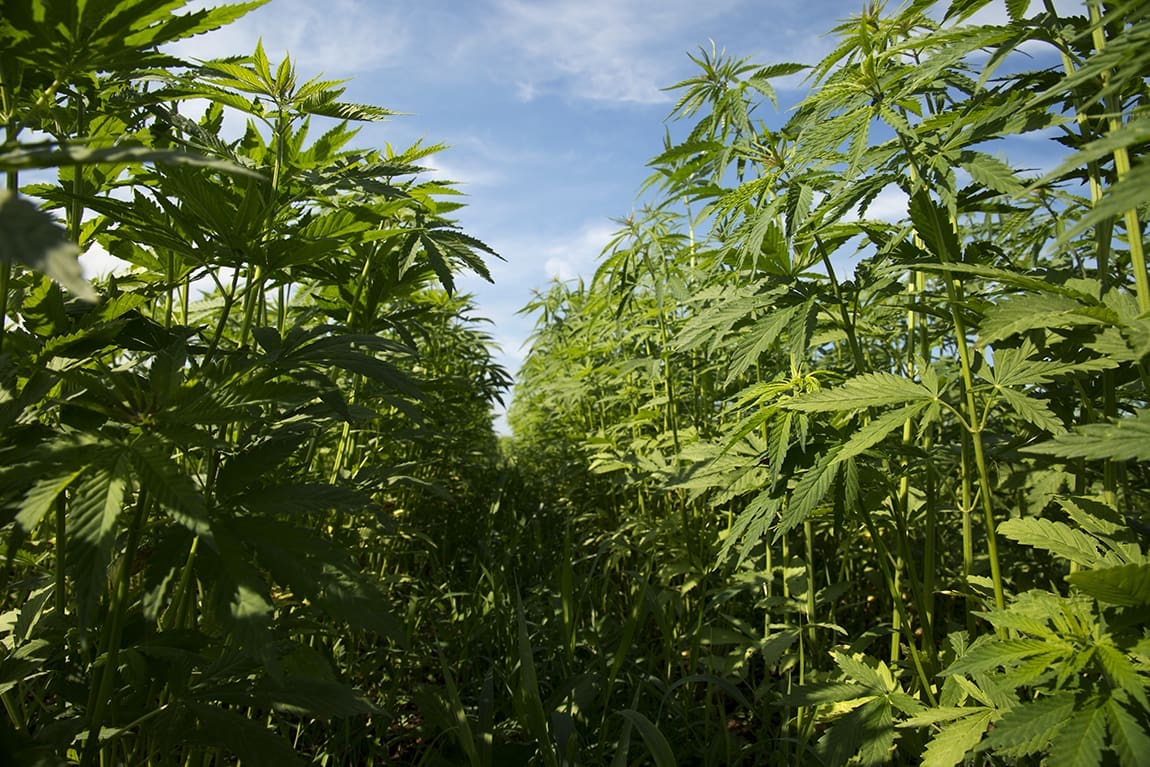 The U.S. Department of Agriculture (USDA) said on Thursday that it will not be amending its proposed rules for hemp to increase the allowable THC limit, arguing that only Congress can change that specific policy.
The department is open to tweaking other aspects of hemp rules that stakeholders have complained about, however, and officials announced they will be opening a second public comment period following the 2020 harvest season to solicit more input on the current interim final rule before issuing final regulations.
Lawmakers and industry stakeholders have made numerous appeals to the department to change its regulations on how much THC is allowed to be present in the crop. As it stands, hemp is defined under the 2018 Farm Bill that legalized the crop as having no more than 0.3 percent THC, with a negligence threshold of 0.5 percent. Farmers whose plants test positive for having above that 0.5 percent limit three times in a 10-year window will be prohibited from cultivating it.
USDA officials acknowledged on a call with reporters that many have asked the department to increase the THC limit, but they said because it's written into the Farm Bill, it's a statutory—rather than regulatory—issue that only Congress can resolve.
"The Farm Bill set forth these requirements," Bruce Summers, acting administrator of USDA's Agriculture Marketing Service, said on the call. "Any changes to these requirements require legislative action."
"To go from 0.3 to one percent would have to be a statutory change," he said. "In other words, Congress would have to take action. We couldn't do that by regulation."
Summers admitted that THC levels can spike even if a farmer "does everything possible" to keep it below 0.5 percent. Environmental factors such as drought can result in higher THC concentrations. Still, hemp that exceeds that limit must be disposed of, and so-called "hot hemp" is ineligible for federal crop insurance programs, including two that USDA announced ahead of the call on Thursday.
Listen to the USDA hemp call below:
The department also won't be changing provisions stipulating that total THC must be tested using post-decarboxylation methods—something stakeholders hoped would be amended but that USDA says is another statutory matter.
There are some regulations that USDA said it could potentially change before they issue a final rule, which will come after the second comment period. For example, the department has "regulatory flexibility" to extend the THC testing period, which is current set at 15 days prior to harvest. Farmers have indicated that that timeframe is too short, and it could cause unnecessary delays.
"There is room for discretion in the final rule," Summers said. "We will review these 4,600 comments we've received so far. We're going to take additional comments before we start drafting the final rule. And that's something we certainly will look very closely and decide how to move forward on the final rule. But it absolutely is within our purview to exercise some discretion and you might see some changes in the final rule."
Industry stakeholders have also expressed concerns about restrictive protocols about parts of the plant that can be sampled for testing. That's another area where USDA said possible changes could come.
Additionally, Summers said the department is actively consulting with laboratories across the country to determine what their testing capacity is. In numerous public comments on the interim final rule, individuals said that the proposed requirement that all testing facilities be certified by the Drug Enforcement Administration will cause backlogs and delays. Changes to those regulations are also possible, he said.
Another rule that could be amended down the line concerns disposal practices for crops that fail potency testing. So-called "hot hemp" isn't allowed to be marketed, and it does have to be disposed of. But Summers said "there's probably some flexibility there and we hope to get some additional guidance on that out shortly."
While USDA is still developing a final rule, it has started to approve state and tribal regulatory plans in the meantime.
Photo courtesy of Brendan Cleak.