USDA Announces Two More Hemp Insurance Programs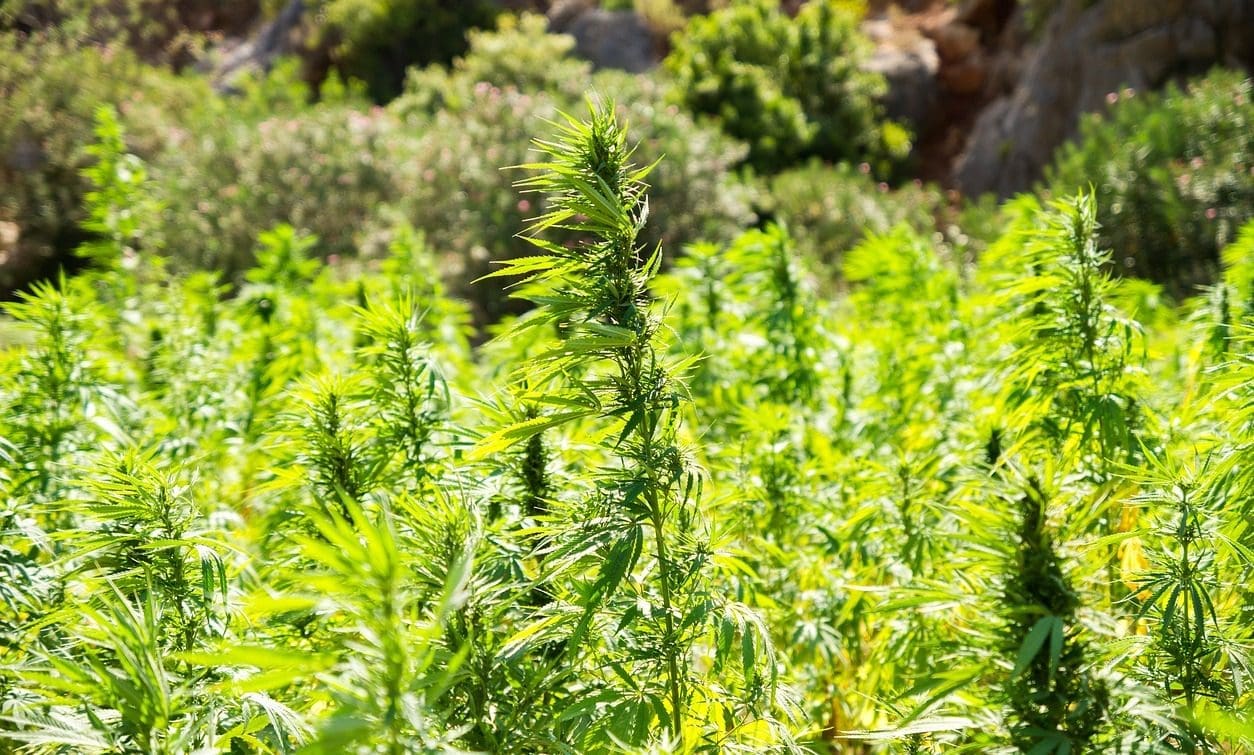 The U.S. Department of Agriculture (USDA) announced on Thursday that hemp farmers are now eligible for two crop insurance programs that offer coverage in the event of natural disasters.
The first pilot program, Multi-Peril Crop Insurance, will be available for farmers in select counties in 21 states for the 2020 crop season. It provides coverage for crop losses attributed to weather, fire, disease and other natural events. Hemp cultivated for fiber, grain or CBD qualify for the program.
🚨 We've announced details of 2 risk management programs for hemp producers. Producers may apply for both programs now through March 16, 2020 – https://t.co/epYYUCKZpH #hemp pic.twitter.com/dyVuYl1Khb

— Dept. of Agriculture (@USDA) February 6, 2020
Only hemp farms that have been operating for at least a year and have a contract to sell the crop are eligible. USDA set a minimum acreage requirement for coverage: five acres for hemp grown for CBD and 20 acres for grain and fiber. The department also stipulated that the crop will "not qualify for replant payments or prevented plant payments" under the program.
The second insurance option is called the Noninsured Crop Disaster Assistance Program. If no permanent federal insurance option is available, hemp farmers can apply for this program, which would also cover losses for hemp grown for fiber, grain, seed or CBD for the 2020 season.
USDA would cover 55 percent of the average market price for hemp losses exceeding 50 percent of the expected yield. In certain circumstances, buy-up coverage would also be available. Under the 2018 Farm Bill, which federally legalized hemp and its derivatives, the program covers 50 to 65 percent of the expected production in five percent increments at the full market price.
.@USDA today announced the availability of two programs that protect hemp producers' crops from natural disasters. Producers may apply now until March 16, 2020. Read more: https://t.co/OZLHMOXDQj #Hemp pic.twitter.com/1zmVBmIits

— Risk Management Agency (@usdaRMA) February 6, 2020
To qualify for either program, farmers must be licensed to cultivate hemp under either the 2018 or 2014 Farm Bill, and they must be compliant with all federal, state or tribal rules. USDA emphasized that hemp is defined under federal law as containing no more than 0.3 percent THC. If the crop exceeds that level, it's ineligible for coverage.
"We are pleased to offer these coverages to hemp producers," USDA Farm Production and Conservation Undersecretary Bill Northey said in a press release. "Hemp offers new economic opportunities for our farmers, and they are anxious for a way to protect their product in the event of a natural disaster."
Farmers have until March 16 to submit applications for either program.
The office of Senate Majority Leader Mitch McConnell (R-KY), who led the effort to legalize hemp through the 2018 Farm Bill, thanked USDA for "quickly bringing a much-needed safety net to farmers."
.@USDA launches a multi-peril crop insurance plan for #hemp in 21 states, including #Kentucky. @SenateMajLdr McConnell's initiative in the 2018 farm bill helped make today's announcement possible. Thanks to USDA for quickly bringing a much-needed safety net to farmers. https://t.co/ZeqLK0PIgt

— Senator McConnell Press (@McConnellPress) February 6, 2020
This is the latest insurance development to come out of USDA since hemp was legalized. Last year, the department announced that the crop is eligible for Actual Production History insurance, which also covers losses due to natural disasters. Starting in 2021, hemp can also be covered through the Nursery crop insurance program and the Nursery Value Select pilot crop insurance program.
USDA has taken several steps to ensure that hemp is treated like any other agricultural commodity since the Farm Bill was signed into law. After releasing an interim final rule for the crop last year and holding a public comment period—which saw thousands of advocates and stakeholders weigh in and recommend certain changes—the department has started accepting a series of state and tribal hemp regulatory plans.
The Feds Are Worried International Marijuana Rescheduling Could Boost Legalization Efforts
Photo courtesy of Pixabay.