Federal Reserve Sends Reminder That Hemp Businesses Can Get Bank Accounts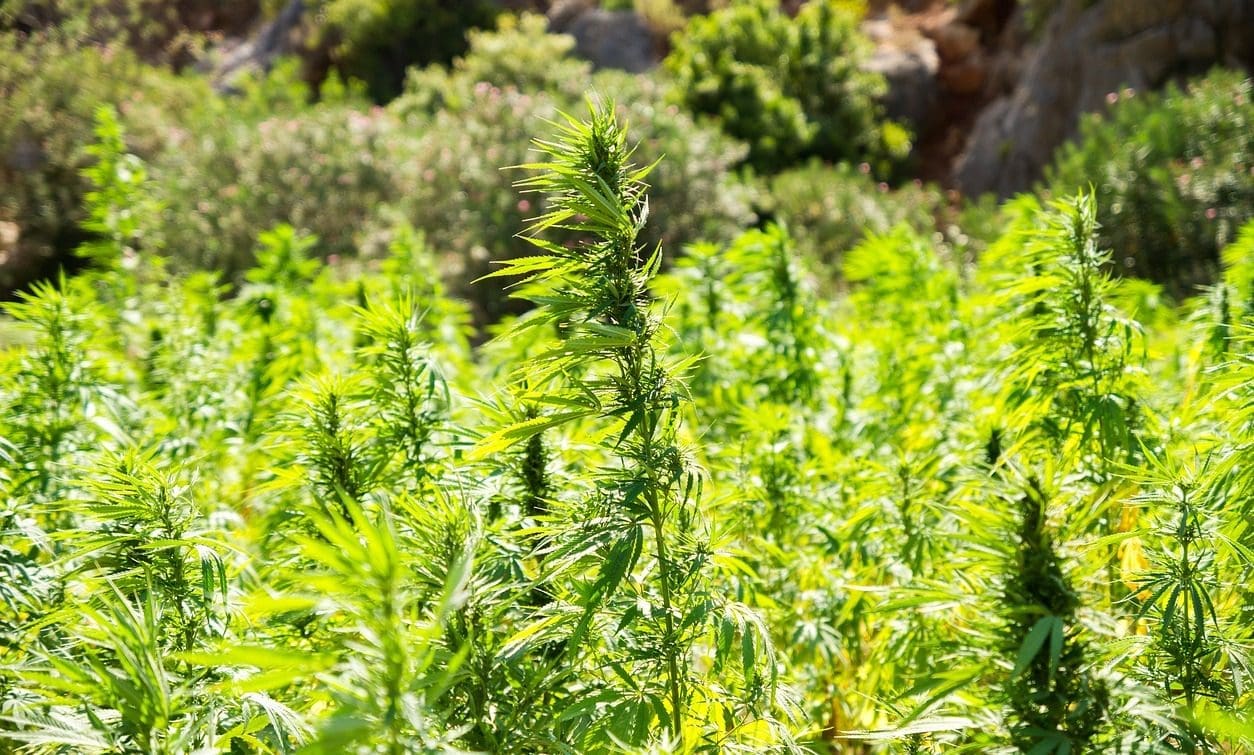 A Federal Reserve Bank district is making clear that financial institutions no longer have to automatically treat hemp businesses as suspicious under reporting rules.
In a post on the St. Louis Federal Reserve Bank website, the institution clarified that since hemp was federally legalized under the 2018 Farm Bill, banks no longer have to file suspicious activity reports just because a business transaction involves the crop.
"Properly licensed industrial hemp producers can now be treated the same as other bank commercial customers for anti-money-laundering regulatory purposes," the notice published this month states.
However, it reiterated that marijuana transactions will continue to be flagged, as the intoxicating variety of the cannabis plant remains federally prohibited.
"Unlike marijuana, hemp contains very low levels of tetrahydrocannabinol (THC), the chemical that causes an altered state when ingested or smoked. Hemp that contains less than 0.3 percent THC is considered legal," Carl White, the senior vice president of the Supervision, Credit, Community Development and Learning Innovation Division at the Fed district, wrote. "The legal marijuana business is not affected by the change in status for hemp production, because marijuana is still considered a controlled substance under federal law."
Despite the change in the legal treatment of hemp, many bankers have been reluctant to work with the industry because of regulatory concerns https://t.co/MqCkZ4PL1c

— St. Louis Fed (@stlouisfed) February 14, 2020
But as others have recognized, the central bank district said that despite "the change in the legal treatment of hemp, many bankers have been reluctant to work with the industry because of regulatory concerns."
To that end, the the Board of Governors of the Federal Reserve System, the Federal Deposit Insurance Corporation, the Office of the Comptroller of the Currency and the Financial Crimes Enforcement Network (FinCEN) issued guidance last year clarifying that "banks are not required to file a Suspicious Activity Report (SAR) on customers solely because they are engaged in the growth or cultivation of hemp in accordance with applicable laws and regulations."
Even so, it is apparent that some financial institutions remain reluctant to bank hemp businesses, and so the Fed is seeking to put them at ease with the new explanatory post.
"The main takeaway from the regulators' statement is that banks no longer need to automatically fill out Suspicious Activity Reports (SARs) when working with a hemp producer customer because hemp production has been legalized," the St. Louis-based bank said in the new post. "They can follow standard procedure and file a SAR if suspicious activity warrants."
"Bankers with questions about the 2018 farm bill and hemp can contact the USDA, state agriculture departments or tribal governments. Because the U.S. Food and Drug Administration retains some regulatory authority over hemp products, banks can contact that agency with questions about hemp-related food, drugs or cosmetics."
The post notes that "banks should be looking out for additional guidance" on federal hemp rules from financial regulators. It's not clear when that will be issued, however.
While marijuana policies remain complicated given federal prohibition, there is significant interest among Federal Reserve Bank districts in ensuring that those rules are clarified as well. The presidents of three such institutions called for guidance on marijuana banking last year.
The Federal Reserve Bank Of Kansas City also recently issued a report on Colorado's cannabis market and determined that it would continue to grow as support for legalization rises, though it may not grow as fast as it initially did immediately following legalization.
Twelve GOP Lawmakers Thank Senate Chairman For Delaying Marijuana Banking Bill
Photo courtesy of Pixabay.