Federal Reserve Sends Reminder That Hemp Businesses Can Get Bank Accounts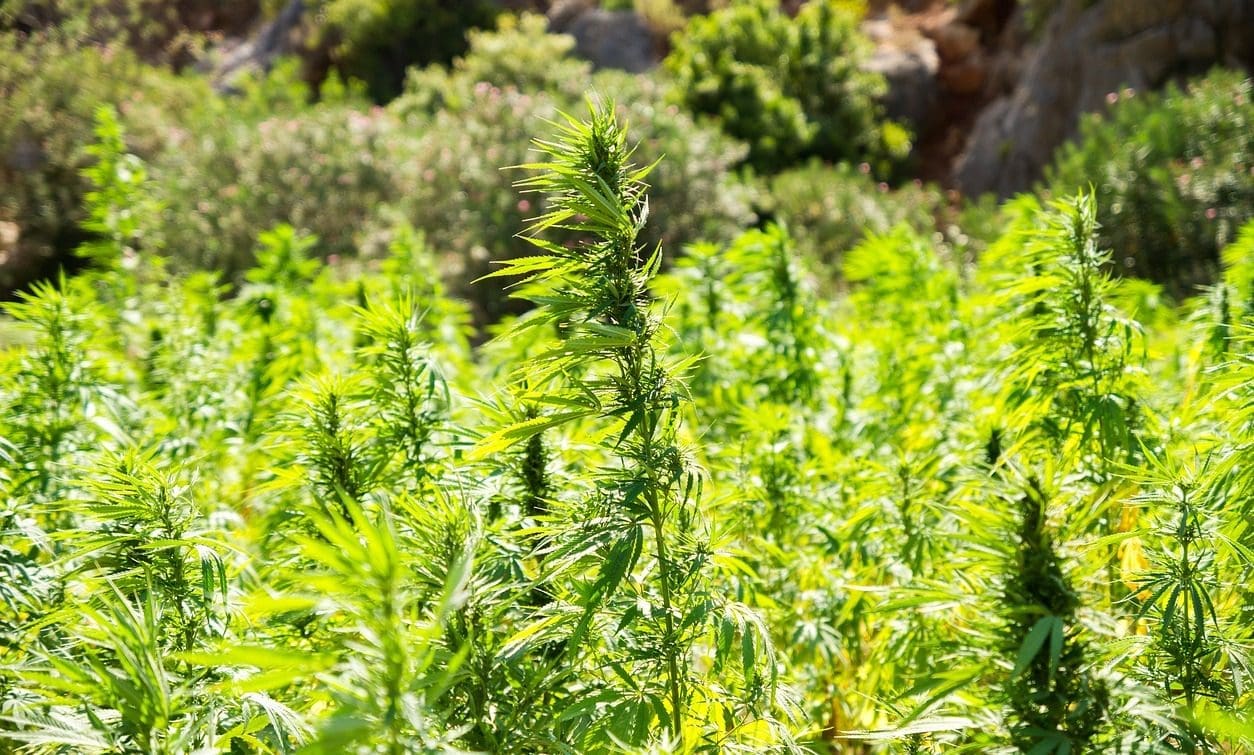 A Federal Reserve Bank district is making clear that financial institutions no longer have to automatically treat hemp businesses as suspicious under reporting rules.
In a post on the St. Louis Federal Reserve Bank website, the institution clarified that since hemp was federally legalized under the 2018 Farm Bill, banks no longer have to file suspicious activity reports just because a business transaction involves the crop.
"Properly licensed industrial hemp producers can now be treated the same as other bank commercial customers for anti-money-laundering regulatory purposes," the notice published this month states.
However, it reiterated that marijuana transactions will continue to be flagged, as the intoxicating variety of the cannabis plant remains federally prohibited.
"Unlike marijuana, hemp contains very low levels of tetrahydrocannabinol (THC), the chemical that causes an altered state when ingested or smoked. Hemp that contains less than 0.3 percent THC is considered legal," Carl White, the senior vice president of the Supervision, Credit, Community Development and Learning Innovation Division at the Fed district, wrote. "The legal marijuana business is not affected by the change in status for hemp production, because marijuana is still considered a controlled substance under federal law."
Despite the change in the legal treatment of hemp, many bankers have been reluctant to work with the industry because of regulatory concerns https://t.co/MqCkZ4PL1c

— St. Louis Fed (@stlouisfed) February 14, 2020
But as others have recognized, the central bank district said that despite "the change in the legal treatment of hemp, many bankers have been reluctant to work with the industry because of regulatory concerns."
To that end, the the Board of Governors of the Federal Reserve System, the Federal Deposit Insurance Corporation, the Office of the Comptroller of the Currency and the Financial Crimes Enforcement Network (FinCEN) issued guidance last year clarifying that "banks are not required to file a Suspicious Activity Report (SAR) on customers solely because they are engaged in the growth or cultivation of hemp in accordance with applicable laws and regulations."
Even so, it is apparent that some financial institutions remain reluctant to bank hemp businesses, and so the Fed is seeking to put them at ease with the new explanatory post.
"The main takeaway from the regulators' statement is that banks no longer need to automatically fill out Suspicious Activity Reports (SARs) when working with a hemp producer customer because hemp production has been legalized," the St. Louis-based bank said in the new post. "They can follow standard procedure and file a SAR if suspicious activity warrants."
"Bankers with questions about the 2018 farm bill and hemp can contact the USDA, state agriculture departments or tribal governments. Because the U.S. Food and Drug Administration retains some regulatory authority over hemp products, banks can contact that agency with questions about hemp-related food, drugs or cosmetics."
The post notes that "banks should be looking out for additional guidance" on federal hemp rules from financial regulators. It's not clear when that will be issued, however.
While marijuana policies remain complicated given federal prohibition, there is significant interest among Federal Reserve Bank districts in ensuring that those rules are clarified as well. The presidents of three such institutions called for guidance on marijuana banking last year.
The Federal Reserve Bank Of Kansas City also recently issued a report on Colorado's cannabis market and determined that it would continue to grow as support for legalization rises, though it may not grow as fast as it initially did immediately following legalization.
Twelve GOP Lawmakers Thank Senate Chairman For Delaying Marijuana Banking Bill
Photo courtesy of Pixabay.
Marijuana Businesses Could Get Federal Disaster Relief Funds Under New Congressional Bill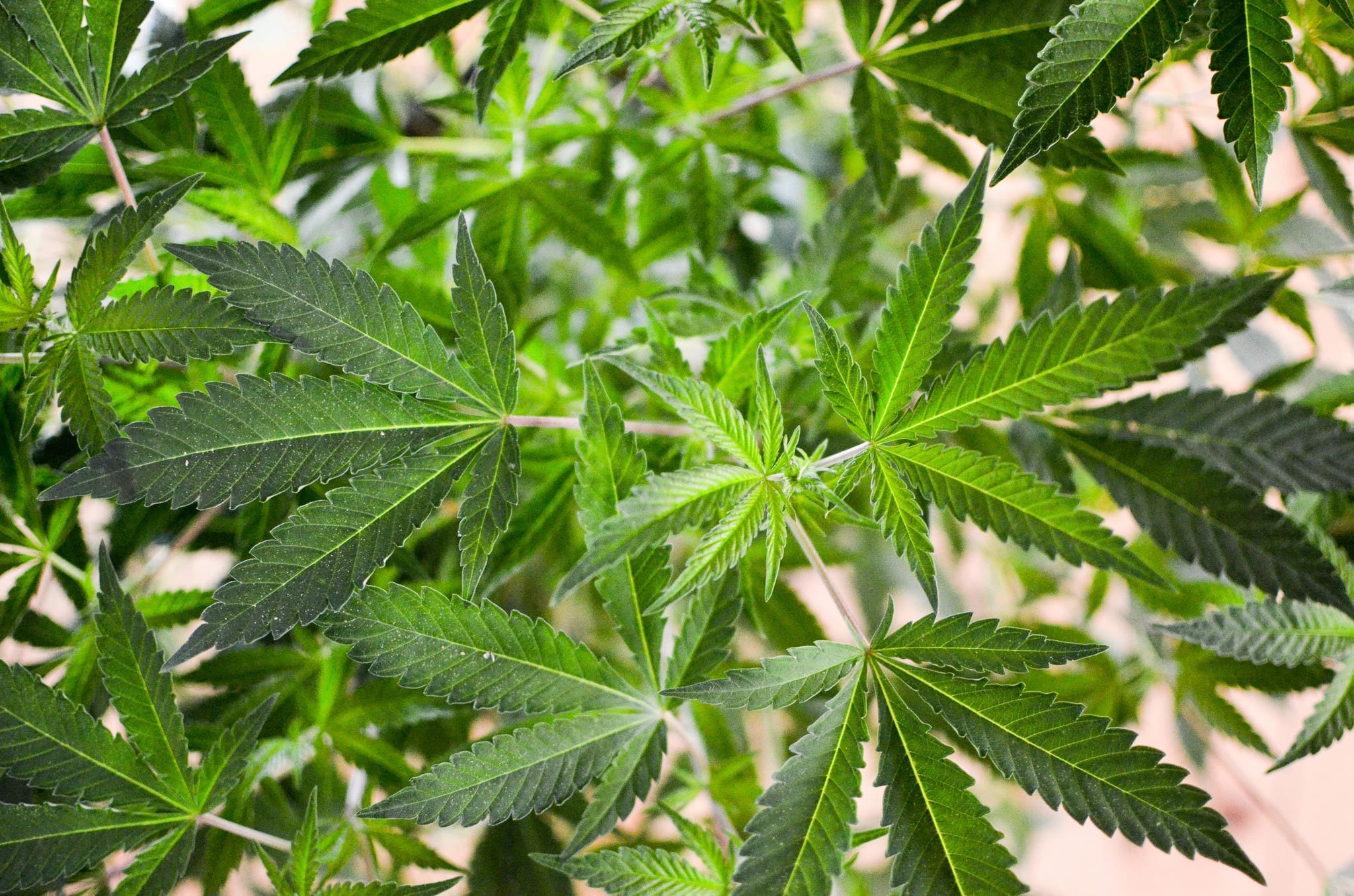 Marijuana businesses impacted by recent natural disasters or that have experienced financial distress due to the coronavirus pandemic would be eligible for federal relief programs under new legislation introduced in the House of Representatives and Senate on Thursday.
Because cannabis remains federally prohibited, the Small Business Administration (SBA) has explicitly denied the industry—and businesses that work indirectly with it—access to its relief programs like other markets. That means, for example, marijuana farmers in states like California and Oregon that have seen their crops destroyed by wildfires are fully dependent on state and local assistance.
The new Small Business Disaster Relief Equity Act would resolve that problem, stipulating that disaster- or COVID-related services, grants, loans and tax benefits that are made available through federal agencies or congressional legislation cannot be denied to cannabis businesses solely because of the nature of their work, as long as it is in compliance with state law.
What's more, the bill states that the the heads of federal agencies that administer disaster relief such as SBA "shall, to the greatest extent practicable, allow State-legal cannabis businesses to retroactively apply for such disaster assistance."
Sens. Ron Wyden (D-OR) and Jeff Merkley (D-OR) and Reps. Earl Blumenauer (D-OR) and Peter DeFazio (D-OR) filed the companion bills.
"Cannabis businesses in Oregon hurt by the blazing wildfires or any other disaster shouldn't be shut out from federal relief simply because the federal government is stuck in yesteryear," Wyden said in a press release. "These legal small businesses employ thousands of workers and support our struggling economy. If they need federal support, they should get it. Full stop."
SBA recently confirmed to Marijuana Moment that while it opened a disaster relief loan program for Oregon businesses damaged or destroyed by the wildfires, the cannabis industry isn't eligible. People working in the state-legal market whose primary residences were impacted could still apply, however, but not if they conduct their business from home.
Blumenauer, cochair of the Congressional Cannabis Caucus, said that many marijuana companies in his state "have faced catastrophic disruptions because of wildfires."
"There's no reason why these legitimate businesses shouldn't have access to the federal support meant to help businesses survive unprecedented disasters," he said. "Our legislation will help ensure these businesses and their workers are not left behind."
According to the Oregon Liquor Control Commission, 20 percent of marijuana businesses in the state were encouraged to evacuate due to the fires. Regulators are also asking cannabis business owners to fill out a survey so they can get a better sense of how extensive the damage is.
As of this week, seven cannabis business have been destroyed by the fires and at least a dozen have been damaged, Oregon Live reported.
"Whether you're for or against state-legal cannabis, we can all agree that families in all of our communities are struggling to keep the lights on and stay afloat during this turbulent time—and that they need and deserve support," Merkley said. "That includes thousands of small business owners, workers and their families who rely on state-legal cannabis businesses for their livelihoods."
"We have to make sure those families won't be shut out from critical assistance that can make a real difference," he said.
The timing of the natural disasters in Oregon isn't ideal, either, as consumer demand for marijuana products has been up amid the pandemic. In July, the state broke its record for cannabis sales, with about $106 million in medical and recreational cannabis purchases. Oregon's Office of Economic Analysis said in a report on Wednesday that "since the pandemic began, the increase in recreational sales have been more than 30 percent above forecast."
Blumenauer in April led a letter with 34 bipartisan members of Congress calling on House leadership to include language in COVID-19 stimulus legislation to allow marijuana businesses to access federal disaster relief. He followed up by filing standalone legislation—the Emergency Cannabis Small Business Health and Safety Act—that would address the problem specifically when it comes to coronavirus relief.
Wyden similarly led a letter with nine other senators in April, asking the chamber's leadership to extend federal assistance to the cannabis market. Civil rights groups and industry stakeholders have also made these calls to action in recent months.
"It's ridiculous that legal businesses here in Oregon are being denied critical wildfire aid because of outdated policies handed down from Washington, D.C." DeFazio said. "Cannabis businesses employ thousands across Oregon and are a vital economic engine for our state. This important legislation will ensure that these businesses are eligible for the same aid as every other business impacted by the 2020 wildfires."
Read text of the marijuana disaster relief bill below: 
Small Business Disaster Relief Equity Act of 2020 Bill Text by Marijuana Moment on Scribd
Congressional Research Service Analyzes Marijuana Expungements And Cannabis Immigration Issues
Photo courtesy of Philip Steffan.
Congressional Research Service Analyzes Marijuana Expungements And Cannabis Immigration Issues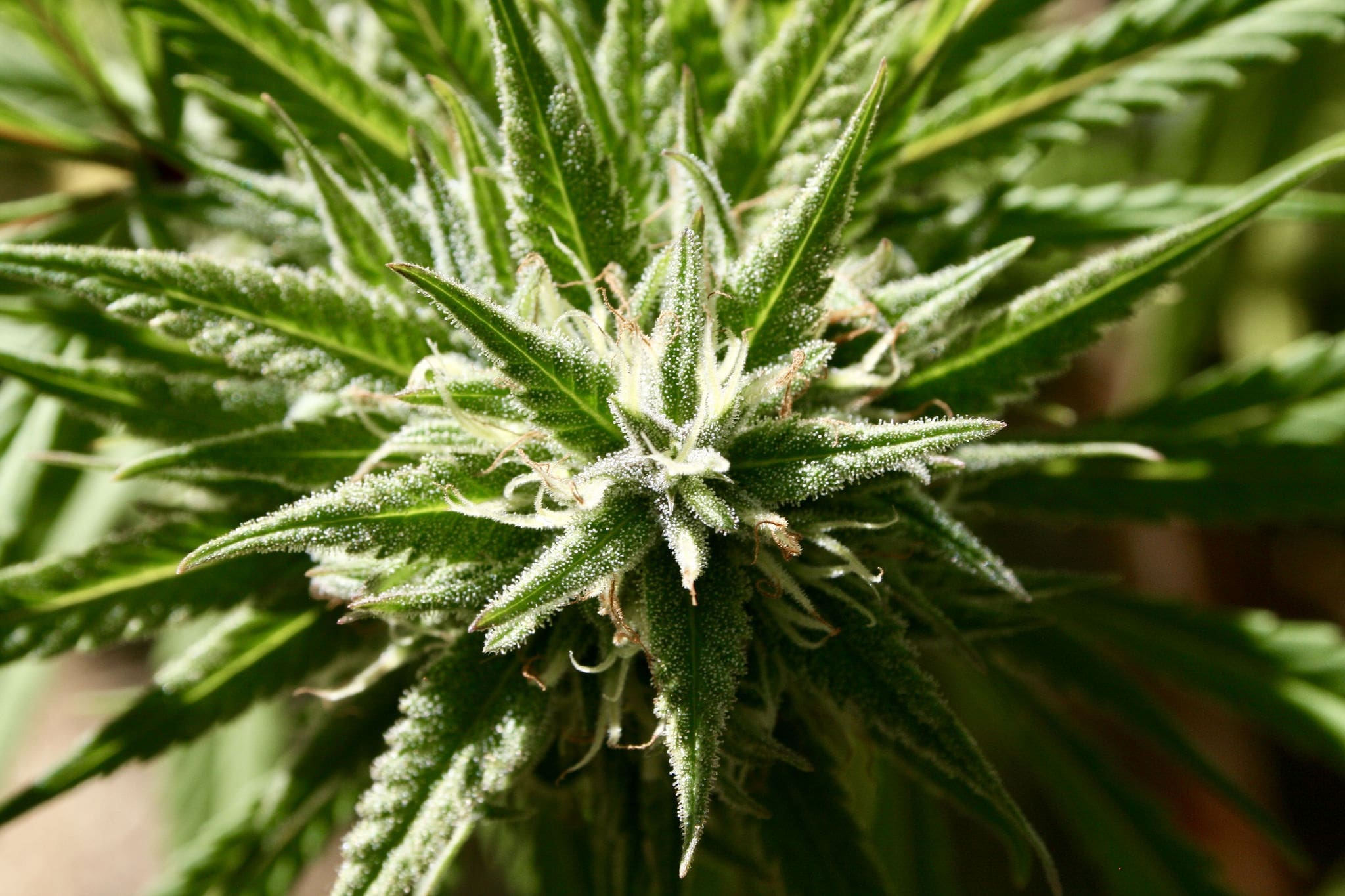 The Congressional Research Service (CRS) released new two reports on marijuana policy—one dealing with the immigration implications of federal prohibition and the other looking at expungements provisions in pending legislation to deschedule cannabis.
For the immigration-focused report published last week, CRS outlined how being convicted of a marijuana crime, admitting to using cannabis (even in a legal state) or working in the marijuana industry can carry four "key consequences" for non-citizens. They can be deemed inadmissible to the U.S., deported, lose immigration relief benefits and be denied naturalization.
The threat of inadmissibility for state-legal cannabis activity even extends to people who simply invest in the market, CRS said. The report makes a point of reiterating several times that just because something is legal under state law doesn't mean there are carve outs in federal immigration statutes.
There are also immigration relief benefits that individuals could lose out on because of marijuana-related activities. They include the "waiver of certain criminal inadmissibility grounds, cancelation of removal, voluntary departure, withholding of removal, protection under the Convention Against Torture, asylum, Temporary Protected Status (TPS), and Deferred Action for Childhood Arrivals (DACA)," the report states.
With respect to naturalization restrictions, CRS points out that the Trump administration in 2019 issued a memo clarifying that having a cannabis conviction or admitting to working in the marijuana industry "can bar an individual from establishing [good moral character], even if the marijuana-related activity did not violate applicable state or foreign laws."
In May 2019, 43 members of the House asked the heads of the Departments of Justice and Homeland Security to rescind that policy. The next month, a coalition of 10 senators made the same request.
CRS also recognized in the new report that legislation to federally deschedule marijuana—the Marijuana Opportunity, Reinvestment and Expungement (MORE) Act—would help resolve the immigration dilemma, as the bill "would prohibit the denial of any immigration benefit or protection to aliens who have participated in any marijuana-related activity."
The MORE Act was initially expected to be scheduled for a House of Representatives floor vote this week, but following pushback from certain Democratic lawmakers who felt it would look bad to advance the bill before approving additional COVID-19 relief, it was postponed. Now it's expected to receive a vote later in fall, likely after the election.
In a separate report also released last week, CRS looked specifically at the MORE Act's expungement provisions.
The bill would mandate that federal district courts expunge the records of individuals with federal marijuana convictions within one year of the bill's enactment. It would also allow individuals with cannabis-related convictions to petition courts to have their records cleared prior to the one-year review period.
The Capitol Hill research office noted that federal marijuana convictions represent just a small fraction of the country's total cannabis convictions, with most being carried out at the state, county and local levels. Relatively few federal cases are for possession alone; most are for trafficking-related charges. According to the U.S. Sentencing Commission, cannabis trafficking convictions are on the decline, with fewer than 2,000 cases occurring last year.
"The expungement provision in the MORE Act could raise several issues for policymakers," CRS said. "The legislation would only address expungement of criminal records related to federal marijuana offenses; it would not provide relief from convictions for marijuana offenses in state courts."
But CRS also floated potential solutions such as providing "an incentive for states to adopt uniform laws regarding the expungement of convictions for state level marijuana offenses."
"For example, Congress may place conditions on federal criminal justice funding, such as the Edward Byrne Memorial Justice Assistance Grant (JAG) program, or provide funds to states to help them implement expungement programs. Congress may consider providing guidelines to states on how to structure their expungement programs," the report states.
CRS also noted that while the courts could be compelled to expunge records, the bill doesn't address the fact that certain private companies harvest data on arrests and convictions when they're publicly available.
"Policymakers might consider whether federal courts should be required to send lists of criminal records that would be expunged under the MORE Act to private background check companies in their respective districts to notify them of the expungement," the report said.
CRS has dedicated significant time to exploring cannabis policy issues lately. Earlier this month, for example, it released a separate report that identified multiple problems caused by conflicting federal and state marijuana laws.
New FDA Guidance Will Make It Easier To Approve CBD-Based Medicines
Photo courtesy of Brian Shamblen.
Oregon Marijuana Sales Spike Could Continue As Consumers 'Permanently Adjust Their Behavior' Following COVID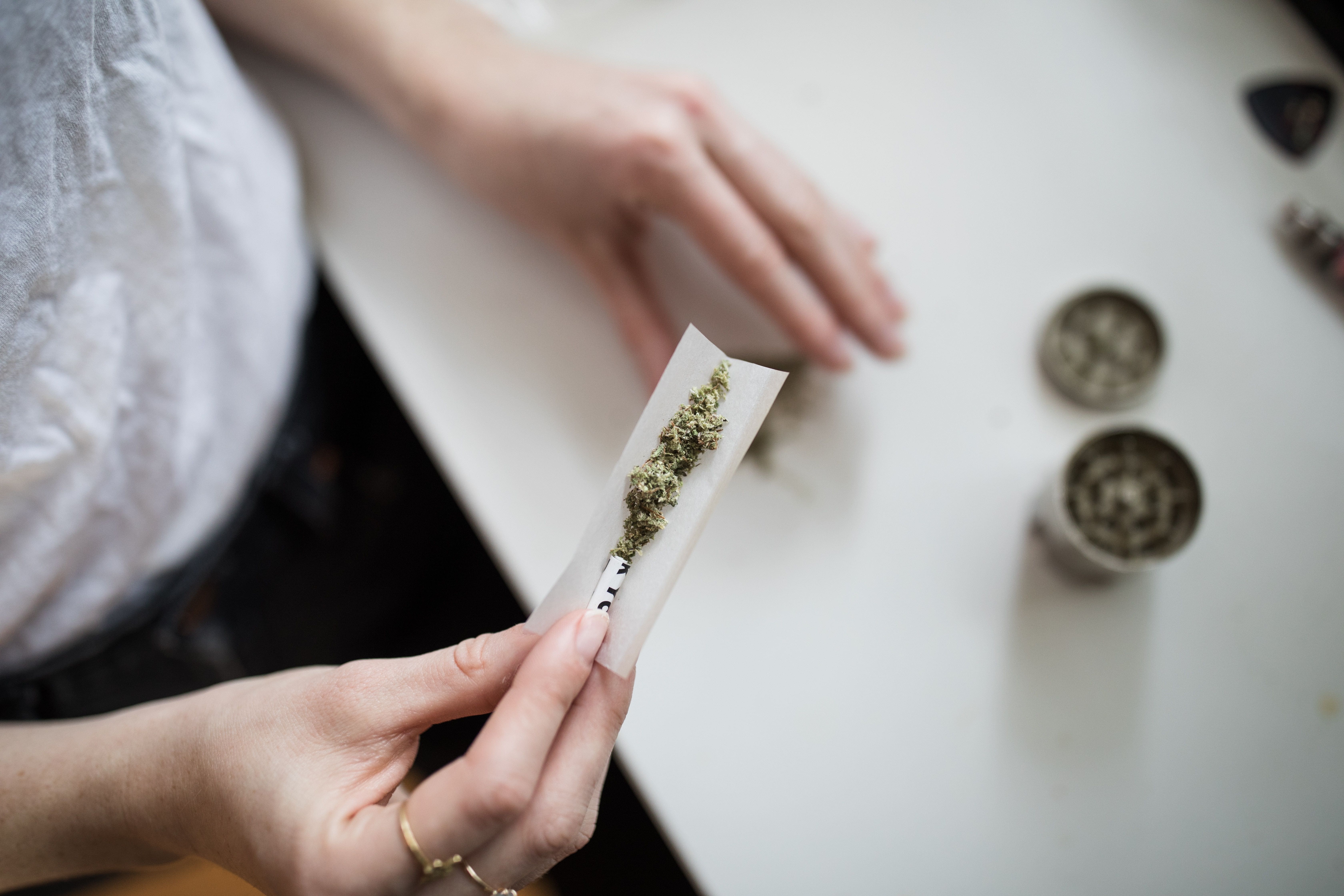 Record-setting Oregon marijuana sales continue to be a bright spot in the state's coronavirus-slowed economy, state analysts reported this week, but a convergence of unknowns—including the end of federal coronavirus relief and a possible rise in cannabis prices due to devastating wildfires—could still mean a rocky road ahead for consumers.
"Marijuana sales continue to be strong," Oregon's Office of Economic Analysis wrote in a quarterly revenue forecast published on Wednesday. "Since the pandemic began, the increase in recreational sales have been more than 30 percent above forecast."
The increase tracks with other more established cannabis markets, such as those in Colorado, Washington and Nevada, which have also seen "strong gains" since the pandemic, the office said. "There are a number of likely reasons for these higher level of sales and expectations are that some of these increases will be permanent."
Analysts also expressed a rosier outlook on the future of the state's marijuana market than they did in last quarter's report, which acknowledged a spike in sales since the pandemic began but concluded that business was eventually "expected to mellow" as incomes fell and bars reopened. Officials now forecast Oregon will see "somewhat more" in sales than previously projected.
The state has recently seen a string of record-setting months for cannabis sales. Over the summer, monthly cannabis sales had averaged more than $100 million, according to an Oregon Liquor Control Commission (OLCC) report.
The projected uptick in sales will mean an extra $30 million in marijuana tax revenue for the state during its two-year budget period ending in 2021. Total adult-use cannabis taxes for that period are now forecast to end up at more than $276 million.
"Factors leading to increases in sales include higher incomes due to federal support, increased stressors in everyday life, reductions in other forms of entertainment or recreational opportunities, and simply more time on one's hand be it due to a COVID-related layoff, or increased working from home," the report said.
"A key question is now that the federal aid is gone and other entertainment options return in the months ahead, will some of this increase in sales in recent months subside?" the Office of Economic Analysis wrote in the new report. "In a recent meeting of our office's marijuana forecast advisory group, the broad consensus was that yes, some of these sales will come off, but not entirely so. And the longer the pandemic lasts, the more likely customers will permanently adjust their behavior as they become accustomed to their new routines and buying patterns."
For now, the bulk of the increases appear to be driven by existing consumers. While "indications are that the customer base is broadening some as the market grows due to more users trying an increasingly socially acceptable product and ongoing converts from the black market to the legal market," the report said, the increase "is more likely to be due to larger or more frequent sales to existing consumers than due to more consumers alone."
"One item to watch moving forward are prices," analysts wrote. "In recent years the supply of marijuana has greatly outstripped the demand, leading to lower prices. This is great news for consumers. Given that marijuana is a normal good, lower prices have led to larger quantities sold. But now that demand has increased, while supply has held steady, and with the potential impact of the wildfires right as growers are prepping for harvest, this balance in the market may shift… As such, it may be that prices rise, or at least not decline like they have in recent years."
As far as tax revenue goes, any price increase would likely lead to more money for the state, "as the decline in quantity sold is not large enough to outweigh the price impact," the report said.
How cannabis revenue is spent would also be affected by a drug decriminalization ballot proposition, Measure 110, that voters will decide in November. While the initiative isn't expected to change the amount of taxes collected, it would redirect marijuana tax funds to expand drug treatment programs. "Whether current programs receiving marijuana tax revenue would ultimately see budgetary impacts," analysts said, "would remain up to the Legislature should voters approve the measure this fall."
Measure 110, which broadly seeks to reframe problem drug use in medical rather than criminal terms, is one of two key drug-reform measures on Oregon's ballot in less than six weeks. The other would legalize the therapeutic use of psilocybin, the main psychoactive ingredient in psychedelic mushrooms. That measure would be the first of its kind in the U.S., although Canada has recently granted some patients immunity from that country's prohibition on psilocybin.
Oregon Marijuana Businesses Impacted By Wildfires Are Ineligible For Federal Relief, Agency Confirms