Rhode Island Marijuana Legalization Bill Could Be Taken Up In Summer Or Fall, House Speaker Says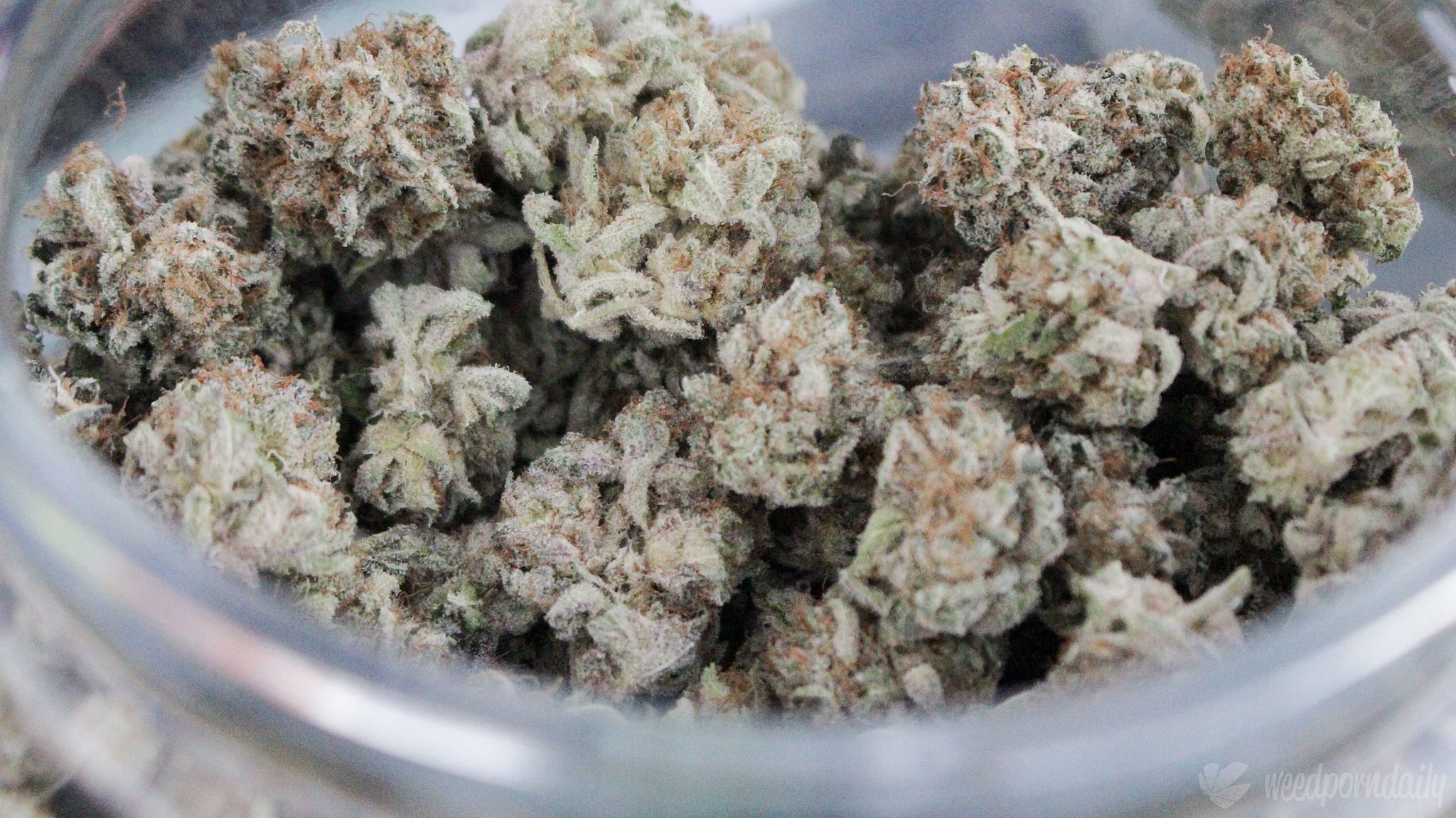 The issue of marijuana legalization won't be be taken up by Rhode Island lawmakers until this summer or fall, a top lawmaker said this week.
The latest piece of cannabis reform legislation was filed just two weeks ago. Upon its introduction, sources familiar with the situation told Marijuana Moment that because time is running out before lawmakers typically break for the summer after completing the budget, they expected the legislature to reconvene in September to tackle the issue.
Now, House Speaker Joseph Shekarchi (D) is confirming that's a possibility.
"Marijuana legalization will not be decided until after the budget is adopted this month," Shekarchi told WPRI-TV on Wednesday. "It is possible we will return sometime in the summer or fall."
Rep. Scott Slater (D) is the sponsor of the newest legalization bill, which is separate from reform proposals that have been filed by the governor and Senate leaders. The speaker said "out of respect for [Slater's] hard work on this issue, we will be holding a hearing," though that has not yet been scheduled.
"There is no consensus yet on the very different proposals from Rep. Slater, the Senate and the governor, and many other advocates have also weighed in with their ideas," he said.
Gov. Daniel McKee (D) also weighed in on the legalization debate during a briefing last week, saying that he's "very comfortable" with the proposal his office put forward in March as part of his budget request. That said, he raised questions about whether any of the competing proposals can advance within the next few weeks.
"I know conversations are going on right now, but you're seeing multiple versions develop very late in the session, so I wouldn't be surprised if this is something that gets carried over maybe to a fall session," he said. "This is one that I'm very comfortable in waiting for it to work itself out—and we are engaged in those conversations."
The governor also dodged a question on whether he would support a home grow provision in legalization legislation, saying he's "going to not answer that question only because I don't know enough about the issue."
"What I do know is that we put together a good bill in our budget that provides good regulations, as well as entrepreneurship and creates economic opportunity for many people," the governor said.
Pro-legalization Sen. Josh Miller (D) told WPRI that he thinks "we should act sooner rather than later before we end up with a marketplace that is based in Rhode Island on no revenue to Rhode Island, all the legal cannabis is through Connecticut and Massachusetts or our black market, which would be worst-case scenario."
Connecticut lawmakers are expected to take up marijuana legalization during a special session this month.
In Rhode Island, Senate Majority Leader Michael McCaffrey (D) told the TV station that, unlike Slater and the governor, he doesn't want to have the market regulated through the state Department of Business Regulation; rather, he feels it's important to "have a separate commission in one form or another."
But Slater said he doesn't "think Massachusetts' experience with the Cannabis Control Commission has been really that great. Why create another level of bureaucracy?"
Shekarchi also recently told Democratic colleagues in a closed-door caucus session that legalization will not be a part of the state budget that legislators still intend to pass this month, according to The Providence Journal.
Slater's legalization measure contains similar policies to tax and regulate cannabis for adult use, but in some respects it seems to contain a greater focus on addressing social equity than the other measures—even if it doesn't contain everything advocates want.
Under the new bill, adults 21 and older could purchase and possess up to one ounce of marijuana in public. The could also grow up to six cannabis plants at home, with a maximum of 12 plants allowed in residences where more than one adult lives.
Unlike the governor's measure and the one filed by Senate leaders, Slater's proposal calls for automatic expungements for people with prior cannabis convictions.
As lawmakers have worked to pass a budget, there have been outstanding questions about whether there's sufficient support for legalization. Shekarchi has been relatively quiet on cannabis reform, so his comments on tackling the issue as early as this summer are notable.
The speaker said recently that he views legalization as "inevitable," but he told Politico that there are "many pressing matters before us" and he's not sure if the chamber will have time to consider the cannabis measure.
The governor's legalization plan, which was unveiled in March as part of his budget proposal, would also allow commercial cannabis sales to adults 21 and older. It was considered before a House panel last month but was not acted on.
Meanwhile, Senate leaders introduced their own legalization bill days before the governor's announcement.
On the Senate side, both measures were heard in a joint committee hearing in early April but they were not voted on, and they've remained in a holding pattern since.
Both the governor and the leaders' legalization plans are notably different than the proposal that former Gov. Gina Raimondo (D) had included in her budget last year. Prior to leaving office to join the Biden administration as commerce secretary, she called for legalization through a state-run model.
McKee gave initial insights into his perspective on the reform in January, saying that "it's time that [legalization] happens" and that he's "more leaning towards an entrepreneurial strategy there to let that roll that way."
Shekarchi, meanwhile, has said he's "absolutely" open to the idea of cannabis legalization and also leans toward privatization.
Late last year, the Senate Finance Committee began preliminary consideration of legalization in preparation for the 2021 session, with lawmakers generally accepting the reform as an inevitability. "I certainly do think we'll act on the issue, whether it's more private or more state," Sen. Ryan Pearson (D), who now serves as the panel's chairman, said at the time.
Meanwhile, the Rhode Island Senate approved a bill in March that would allow safe consumption sites where people could use illicit drugs under medical supervision and receive resources to enter treatment. Harm reduction advocates say this would prevent overdose deaths and help de-stigmatize substance misuse.
The Senate Judiciary Committee also held a hearing in March on legislation that would end criminal penalties for possessing small amounts of drugs and replace them with a $100 fine.
New Texas Group Plans To Put Marijuana Initiatives On Local Ballots After Legislative Disappointments
Photo courtesy of WeedPornDaily.