New Texas Group Plans To Put Marijuana Initiatives On Local Ballots After Legislative Disappointments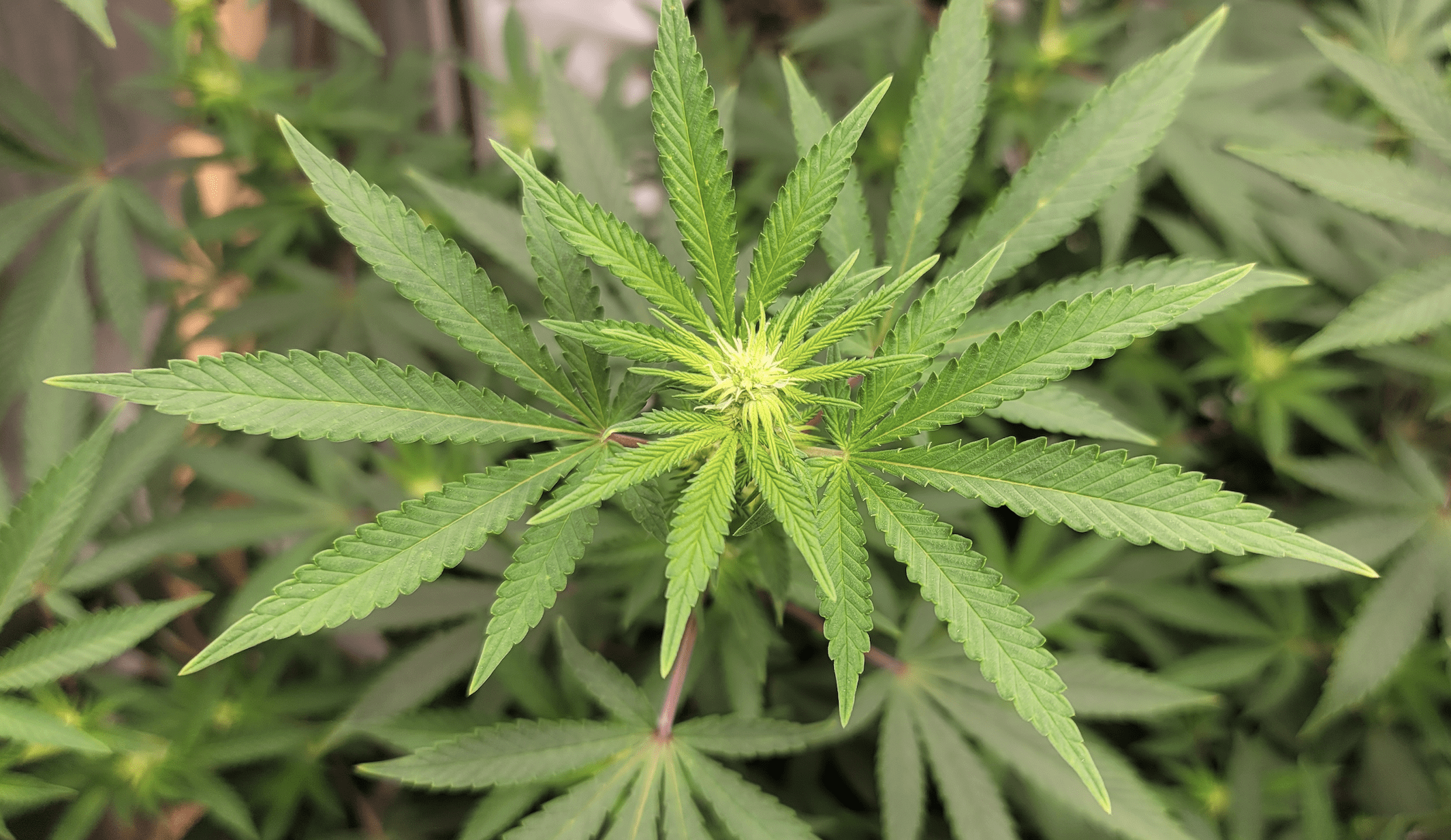 Texas legislators made progress this session on some incremental marijuana policy changes. But activists were hoping for more, and a newly formed progressive coalition that's being led by two former congressional candidates is aiming to take cannabis and other issues directly to voters by putting reform measures on local ballots across the state.
Ground Game Texas, a nonprofit spearheaded by former Democratic candidates Julie Oliver and Mike Siegel, isn't exclusively focused on marijuana. But their mantra is "workers, wages and weed"—indicating that the group views drug policy reform as a key part of the its mission.
By engaging voters on issues like marijuana reform that are popular among young people and Democrats, it stands to reason that the organization could also influence turnout in upcoming elections, potentially shifting the GOP-skewed balance of power in the conservative state legislature.
There is no statewide citizen-led initiative process that would enable advocates to put an issue like decriminalization or legalization on the Texas ballot. But at the local level, there are limited cases where activists can leverage home rule laws that allow for policy changes.
Meanwhile, major metropolitan areas like Austin and Dallas have already independently enacted law enforcement policy changes that reduce enforcement for marijuana-related offenses—by issuing citations and summons, for example. That's the type of limited reform that could theoretically be accomplished via citizen initiative under certain local statutes.
A strong majority of Texans back even broader reform, according to recent polling. Sixty percent of voters in the state support making cannabis legal "for any use," signaling that local initiatives for more modest proposals like decriminalization would likely pass easily.
"We're not waiting for politicians to make change," Ground Game Texas said. "We will work to put popular policies on the ballot and engage voters on the issues."
"Progressive ideas—a $15 minimum wage, expanding Medicaid, legalizing marijuana—are popular ideas," it said. "We need to lead with the progressive policies that cross political boundaries."
It's unclear which cities might be targeted for cannabis reform initiatives at this point, but the group told The Texas Tribune that it has had conversations about pursuing some of the reforms it wants to work on in 10 cities, including Mission, Bedford and Elgin.
Cannabis reform advocates said putting the issue on the ballot could have effects that reach farther than just the cities that enact new policies.
"Texans are eager for marijuana law reform," Heather Fazio, director of Texans for Responsible Marijuana Policy, told Marijuana Moment. "Using this issue to rally voters is smart and could greatly impact the make up our our state's next legislature."
Ground Game Texas is being launched shortly after this year's legislative session ended, which saw numerous drug policy proposals advance, with bills to expand the state's medical cannabis program and require a study into the therapeutic potential of certain psychedelics for military veterans having been sent to the governor's desk. But broader reforms such as marijuana decriminalization did not get enacted.
—
Marijuana Moment is already tracking more than 1,100 cannabis, psychedelics and drug policy bills in state legislatures and Congress this year. Patreon supporters pledging at least $25/month get access to our interactive maps, charts and hearing calendar so they don't miss any developments.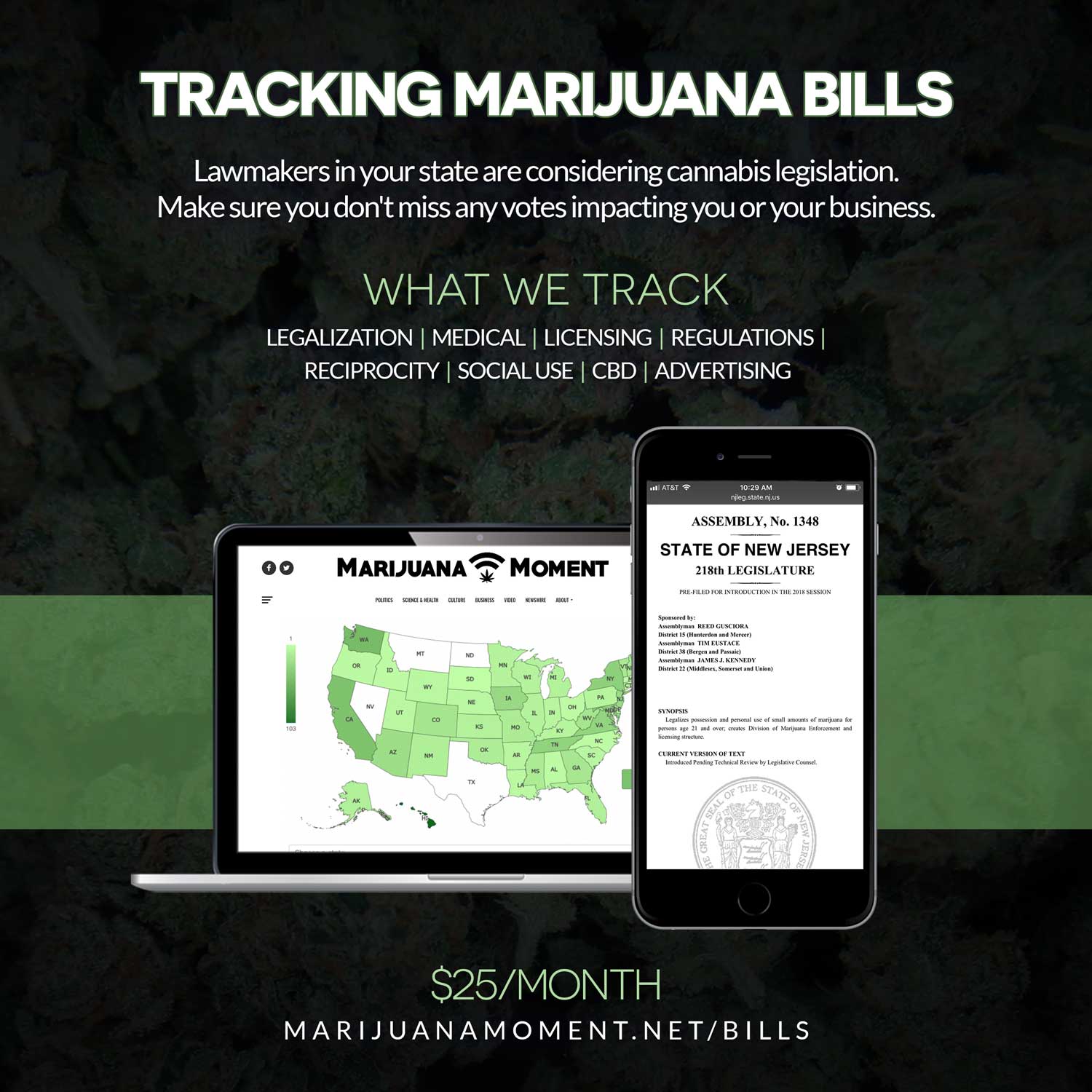 Learn more about our marijuana bill tracker and become a supporter on Patreon to get access.
—
Three progressive Texan political figures—former U.S. Housing and Urban Development Secretary Julián Castro, former state Rep. Wendy Davis and former U.S. Rep. Beto O'Rourke—have endorsed Ground Game Texas and said in a statement that it "is going to meet Texans where they are at to listen to them about the issues that matter most," the Tribune reported.
Sawyer Hackett, executive director of Castro's separate People First Future group, said the new organization will engage in "year-round door knocking and put progressive policies—like marijuana legalization and $15 min wage—on the ballot."
Today @GroundGameTX was launched in Texas to do year-round door knocking and put progressive policies—like marijuana legalization and $15 min wage—on the ballot.

Watch this space and follow @JulieOliverTX and @SiegelForTexas for updates. pic.twitter.com/lr3LXnagUT

— Sawyer Hackett (@SawyerHackett) June 9, 2021
With respect to the recently ended legislative session, advocates remain disappointed that they were unable to pass more expansive cannabis bills—including a decriminalization proposal that cleared the House but saw no action in the Senate.
The House approved a cannabis decriminalization bill in 2019, but it did not advance in the Senate that session.
Texas isn't the only state in which organizers are trying to put marijuana on local ballots. Ohio activists recently qualified a measure to decriminalize cannabis to appear on a local 2021 ballot—the first of dozens of reform proposals that could go before voters this year as signature gathering efforts continue across the state.
Trump Clemency Recipient Says Federal Marijuana Legalization Bill Will Leave Many Prisoners Behind
Photo courtesy of Mike Latimer.
Connecticut Governor Will Sign Marijuana Legalization Bill Tuesday, But Concedes There's Still Work To Be Done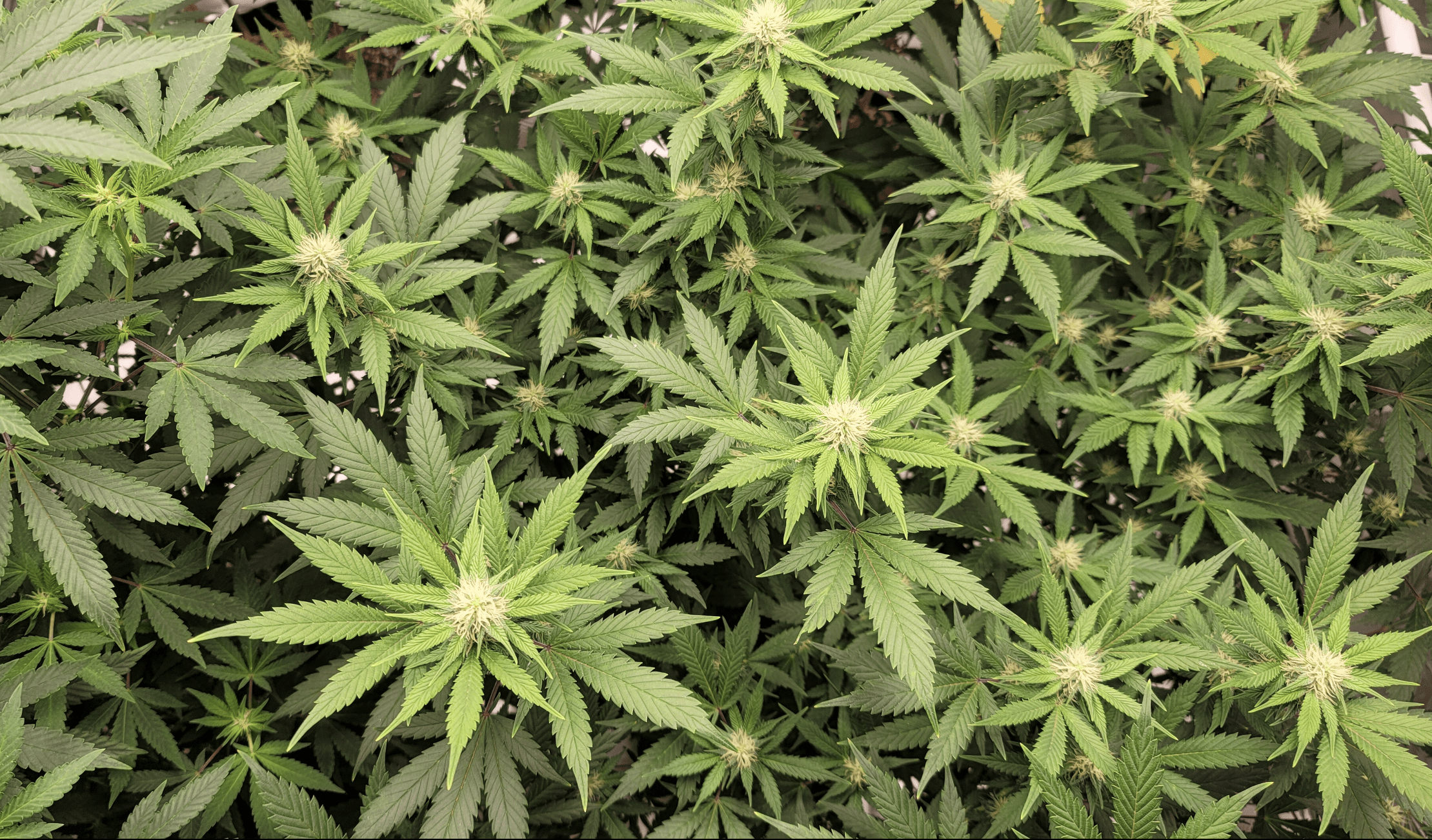 The governor of Connecticut will sign a bill to legalize adult-use marijuana on Tuesday, with a small ceremony planned to mark the historic occasion.
But while Gov. Ned Lamont (D) is celebrating the enactment of the legislation, a top staffer said in an email to equity advocates on Friday that there's "still much work to be done" to ensure that the law upholds principles of social justice and ensures that disproportionately impacted communities are empowered to participate in the industry.
The signing ceremony will involve "legislative leaders and those most involved in the final negotiations," the email from senior Lamont advisor Jonathan Harris, which was shared with Marijuana Moment, says.
Separately on Monday, the governor told reporters at a press conference that he plans to sign the cannabis legislation on Tuesday.
NEW: @GovNedLamont says he will sign the cannabis legalization bill tomorrow in a public signing ceremony pic.twitter.com/rkO251hsOK

— John Craven (@johncraven1) June 21, 2021
He also said last week that he's actually open to using marijuana himself once the policy change is enacted.
Due to ongoing restrictions at the Capitol, Tuesday's event will be smaller than the administration would've wanted. But it does say that in the coming weeks there will be "additional events that will include other stakeholders, celebrating milestones on the implementation of the comprehensive framework to regulate the adult use of cannabis safely and equitably."
The signing will come just days after the legislature sent the legalization bill to Lamont's desk—a victory for advocates that is the result of extensive negotiations between the governor and legislative leaders.
"As we discussed and all agreed, we needed to do better on the critical issue of social equity and had the short timeline of the upcoming session working against us," Harris's message says. "Together, we did make improvements and got a bill passed, that while not perfect (few if any are), is comprehensive and prioritizes public health, public safety, social justice and equity."
To that point, Lamont at one point threatened to veto the bill because of a provision he said could undermine the intent to effectively repair harms in disparately impacted communities by allowing anyone who has been arrested or convicted of a marijuana offense to qualify as an equity applicant. But some advocates pushed back on the governor's criticism, saying that people who have been busted under prohibition are by definition those who have been most impacted by it—just one example of tensions that developed between the governor's office and the equity working group he convened to advise on cannabis legislation.
After Lamont signs the bill, possession of marijuana by adults 21 and older will become legal on July 1. Commercial cannabis sales could begin as soon as next May, but the bill does not specify an exact start date.
Connecticut is the fourth state to legalize cannabis for adult use this year alone. It followed New York, Virginia and New Mexico.
The bill, SB 1201, was introduced by House Speaker Matt Ritter (D) and Senate President Martin Looney (D).
Here are some key details of the legalization law:
It would allow adults 21 and older to possess up to 1.5 ounces of cannabis starting on July 1 and establish a retail market. Legislative leaders anticipate sales would launch in May 2022.
Regulators with the Department of Consumer Protection (DCP) would be responsible for issuing licenses for growers, retailers, manufacturers and delivery services. Social equity applicants would be entitled to half of those licenses.
Equity applicants could also qualify for technical assistance, workforce training and funding to cover startup costs.
A significant amount of tax revenue from cannabis sales would go toward broader community reinvestment targeting areas most affected by the criminal drug war.
Home cultivation would be permitted—first for medical marijuana patients and later for adult-use consumers.
Most criminal convictions for possession of less than four ounces of cannabis would be automatically expunged beginning in 2023.
Beginning July 1, 2022, individuals could petition to have other cannabis convictions erased, such as for possession of marijuana paraphernalia or the sale of small amounts of cannabis.
The smell of cannabis alone would no longer be a legal basis for law enforcement to stop and search individuals, nor would suspected possession of up to five ounces of marijuana.
Absent federal restrictions, employers would not be able to take adverse actions against workers merely for testing positive for cannabis metabolites.
Rental tenants, students at institutions of higher learning, and professionals in licensed occupations would be protected from certain types of discrimination around legal cannabis use. People who test positive for cannabis metabolites, which suggest past use, could not be denied organ transplants or other medical care, educational opportunities or have action taken against them by the Department of Children and Families without another evidence-based reason for the action.
Cannabis-related advertising could not target people under 21, and businesses that allow minors on their premises would be penalized. Products designed to appeal to children would be forbidden.
Licensees who sell to minors would be guilty of a Class A misdemeanor, punishable by up to a year in prison and a $2,000 fine. People in charge of households or private properties who allow minors to possess cannabis there could also face a Class A misdemeanor.
Adults 18 to 20 years old who are caught with small amounts cannabis would be subject to a $50 civil fine, although subsequent violations could carry a $150 fine and/or mandatory community service. All possession offenses would require individuals to sign a statement acknowledging the health risks of cannabis to young people.
Minors under 18 could not be arrested for simple cannabis possession. A first offense would carry a written warning and possible referral to youth services, while a third or subsequent offense, or possession of more than five ounces of marijuana, would send the individual to juvenile court.
Local governments could prohibit cannabis businesses or ban cannabis delivery within their jurisdictions. Municipalities could also set reasonable limits on the number of licensed businesses, their locations, operating hours and signage.
Municipalities with more than 50,000 residents would need to provide a designated area for public cannabis consumption.
Until June 30, 2024, the number of licensed cannabis retailers could not exceed one per 25,000 residents. After that, state regulators will set a new maximum.
Cannabis products would be capped at 30 percent THC by weight for cannabis flower and all other products except pre-filled vape cartridges at 60 percent THC, though those limits could be further adjusted by regulators. Medical marijuana products would be exempt from the potency caps. Retailers would also need to provide access to low-THC and high-CBD products.
The state's general sales tax of 6.35 percent would apply to cannabis, and an additional excise tax based on THC content would be imposed. The bill also authorizes a 3 percent municipal tax, which must be used for community reinvestment.
Existing medical marijuana dispensaries could become "hybrid retailers" to also serve adult-use consumers. Regulators would begin accepting applications for hybrid permits in September 2021, and applicants would need to submit a conversion plan and pay a $1 million fee. That fee could be cut in half if they create a so-called equity joint venture, which would need to be majority owned by a social equity applicant. Medical marijuana growers could also begin cultivating adult-use cannabis in the second half this year, though they would need to pay a fee of up to $3 million.
Licensing fees for social equity applicants would be 50 percent of open licensing fees. Applicants would need to pay a small fee to enter a lottery, then a larger fee if they're granted a license. Social equity licensees would also receive a 50 percent discount on license fees for the first three years of renewals.
The state would be allowed to enter into cannabis-related agreements with tribal governments, such as the Mashantucket Pequot Tribe and the Mohegan Tribe of Indians.
—
Marijuana Moment is already tracking more than 1,100 cannabis, psychedelics and drug policy bills in state legislatures and Congress this year. Patreon supporters pledging at least $25/month get access to our interactive maps, charts and hearing calendar so they don't miss any developments.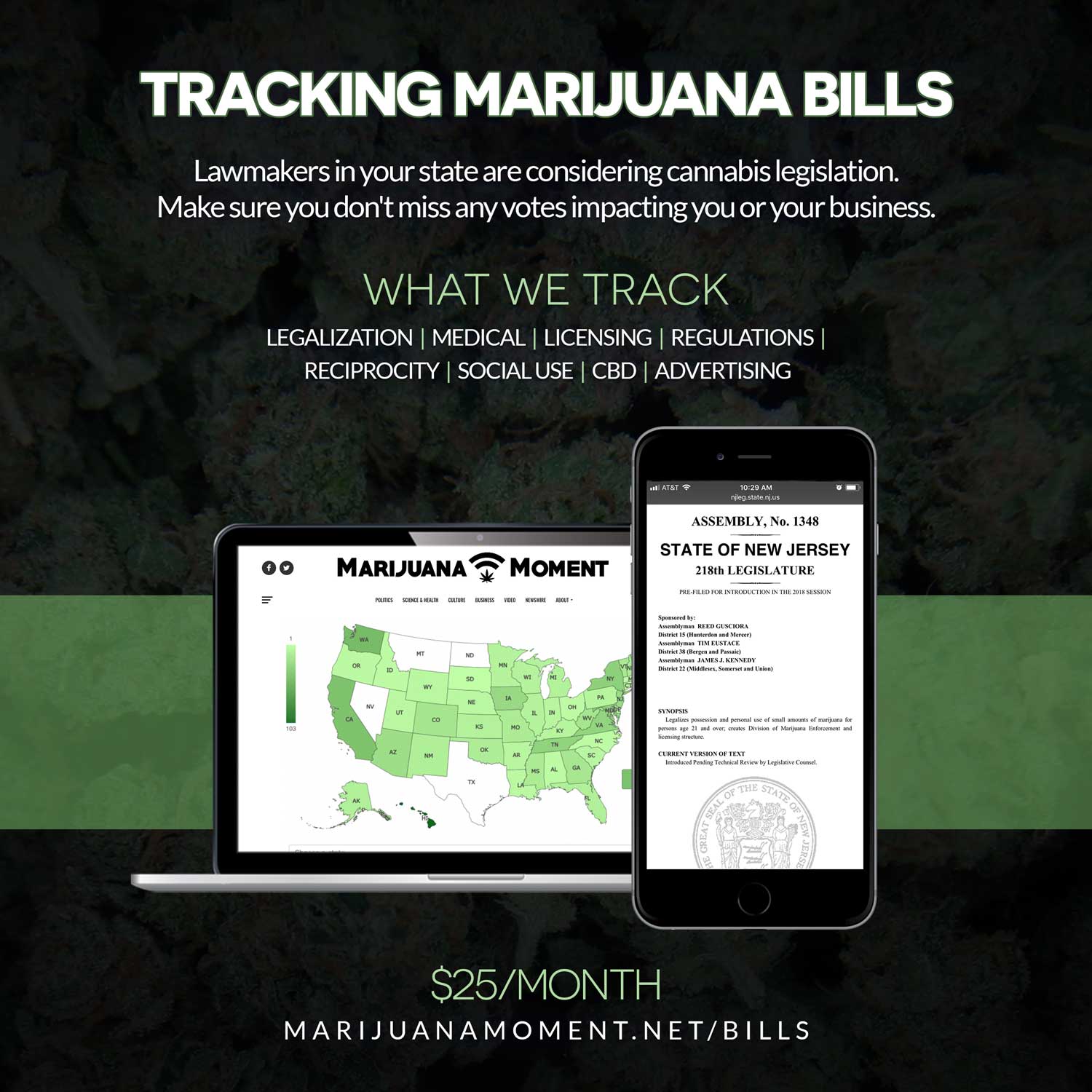 Learn more about our marijuana bill tracker and become a supporter on Patreon to get access.
—
The governor separately signed legislation this month that includes language requiring the state to carry out a study into the therapeutic potential of psilocybin mushrooms.
Despite his temporary threat on the cannabis, Lamont has been broadly supportive of legalization, and he said that if a measure wasn't enacted this year, the issue could ultimately go before voters.
According to recent polling, if legalization did go before voters, it would pass. Sixty-four percent of residents in the state favor legalizing cannabis for adult use, according to a survey from Sacred Heart University released last month.
The legislature has considered legalization proposals on several occasions in recent years, including a bill that Democrats introduced last year on the governor's behalf. Those bills stalled, however.
Lamont reiterated his support for legalizing marijuana during his annual State of the State address in January, stating that he would be working with the legislature to advance the reform this session.
The governor has compared the need for regional coordination on marijuana policy to the coronavirus response, stating that officials have "got to think regionally when it comes to how we deal with the pandemic—and I think we have to think regionally when it comes to marijuana, as well."
Meanwhile in neighboring Rhode Island, a legislative committee recently approved a marijuana legalization bill backed by Senate leadership in that state.
Pennsylvania Officials Warn About Federal Marijuana Policy That Could Jeopardize Health Funding
Photo courtesy of Mike Latimer.
Pennsylvania Officials Warn About Federal Marijuana Policy That Could Jeopardize Health Funding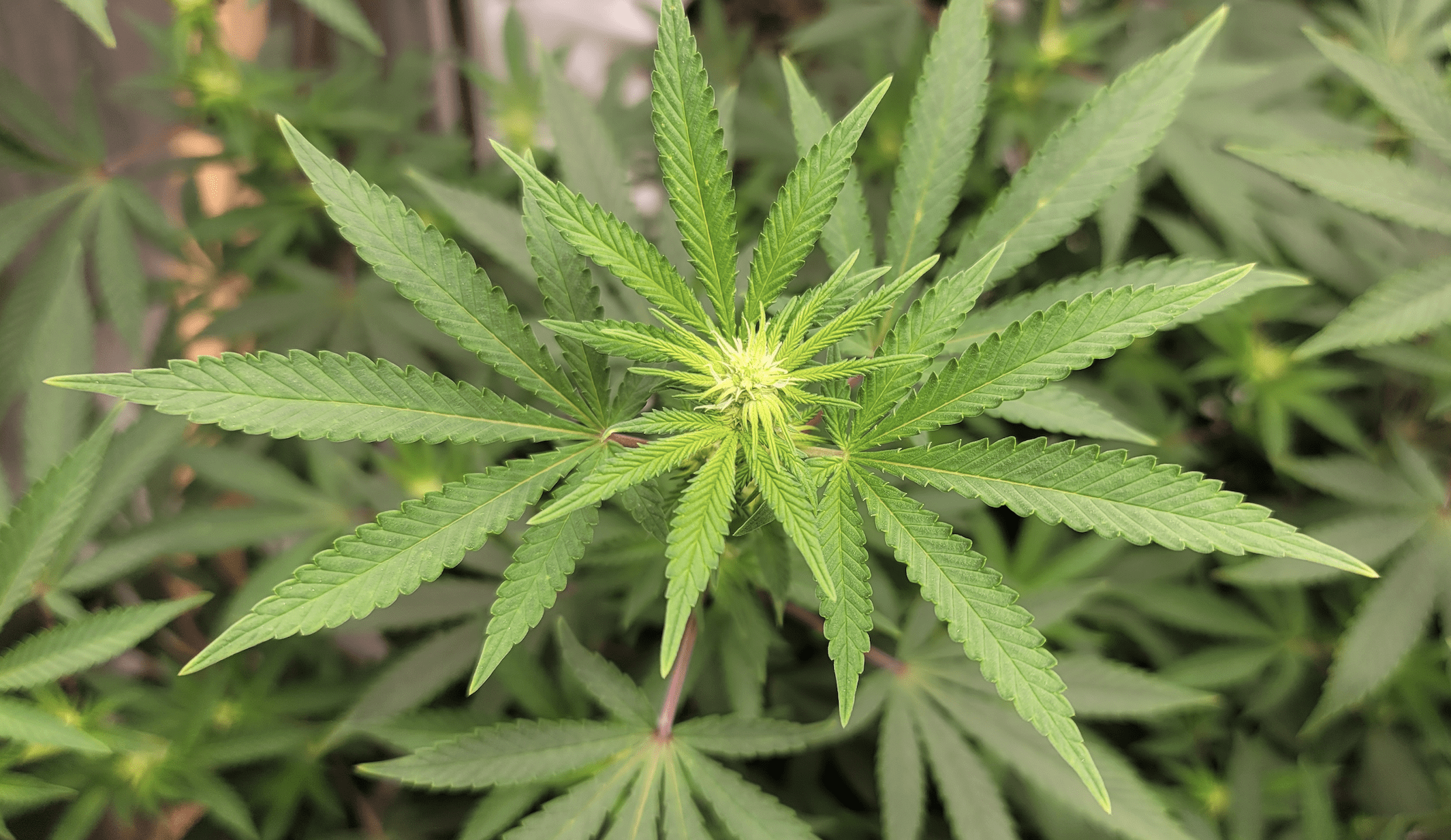 Pennsylvania officials recently issued a memo stating that the federal government is withholding grant money for certain health programs that allow medical marijuana use among participants—but there is an exception.
In the bulletin posted this month, the state Department of Drug and Alcohol Programs said the federal Substance Abuse and Mental Health Services Administration (SAMHSA) "has been including the following special conditions in federal funding awards."
Those conditions stipulate that grant funds "may not be used, directly or indirectly, to purchase, prescribe, or provide marijuana or treatment using marijuana."
This decision, which also impacts grant funding for education programs, prompted a notice last year from Maine's Education Department, which warned grant recipients about SAMHSA's updated cannabis policy.
That said, a 2020 follow-up from the federal agency that was included in the new Pennsylvania notice adds some nuance to the policy. SAMHSA clarifies that recipients would only be disqualified from the grants if the people participating in their program are using marijuana for mental health or substance misuse treatment.
Further, it said that organizations would be able to continue receiving funding if patients use cannabis for those purposes so long as the clinician involved in their treatment documents the usage and the patient "is willing to work with the practitioner to understand the risks of the marijuana use and be willing to work toward using evidence-based alternatives to treat their mental/substance use disorder."
But as far as advocates are concerned, the overall policy is convoluted, potentially preventing access to funding that could benefit whole communities simply because a given patient might be using cannabis in compliance with state laws.
What's more, the effect of the ban could be arbitrary. What if, for example, a patient claimed that they were using medical marijuana to treat a pain condition when they could simultaneously be using it for undisclosed, mental health-related reasons? Then, theoretically, the grant funds would still be made available, contingent upon a non-disclosure.
But SAMHSA is insistent about the requirement in its memo.
The agency's Q&A offers: "What if the patient is very clear about their wish to remain on their medical marijuana for their mental or substance use disorder—in this instance can the organization serve them?"
"No. The organization cannot serve a patient who is on medical marijuana for a mental or substance use disorder and wishes to remain on such treatment," it says. "SAMHSA promotes the use of evidence-based practices and there is no evidence for such a treatment; in fact, there is increasing evidence that marijuana can further exacerbate mental health symptoms."
"Further, SAMHSA believes the use of marijuana for these conditions in a treatment program designed to treat these conditions can compromise the therapeutic environment for those patients receiving services who wish to remain abstinent, use evidence-based treatment approaches and achieve recovery," it continues.
"The practitioner should be very clear with the patient regarding the risk of being dismissed from the program if the patient chooses to remain on medical marijuana for mental/substance use disorder. If a patient is adamant about their desire to remain on medical marijuana for mental or SUDs despite the clinician's efforts, the program should work with the patient to find an alternative non-SAMHSA funded program."
After SAMHSA announced in 2019 that its marijuana policy would impact organizations applying for its two main opioid treatment program and another that provides funding to combat alcoholism and substance misuse, the Illinois Department of Human Services and Oregon Health Authority said the rule meant it would not be eligible for certain grants.
Read the memo from Pennsylvania officials on the SAMHSA marijuana policy below: 
PA SAMHSA marijuana policy … by Marijuana Moment
Minnesota Marijuana Reform Could 'Move Forward' In Special Session That Just Launched, Top Lawmaker Says
Photo courtesy of Mike Latimer.
NYPD Marijuana Arrests Persisted Along Racially Biased Lines In Final Quarter Of Prohibition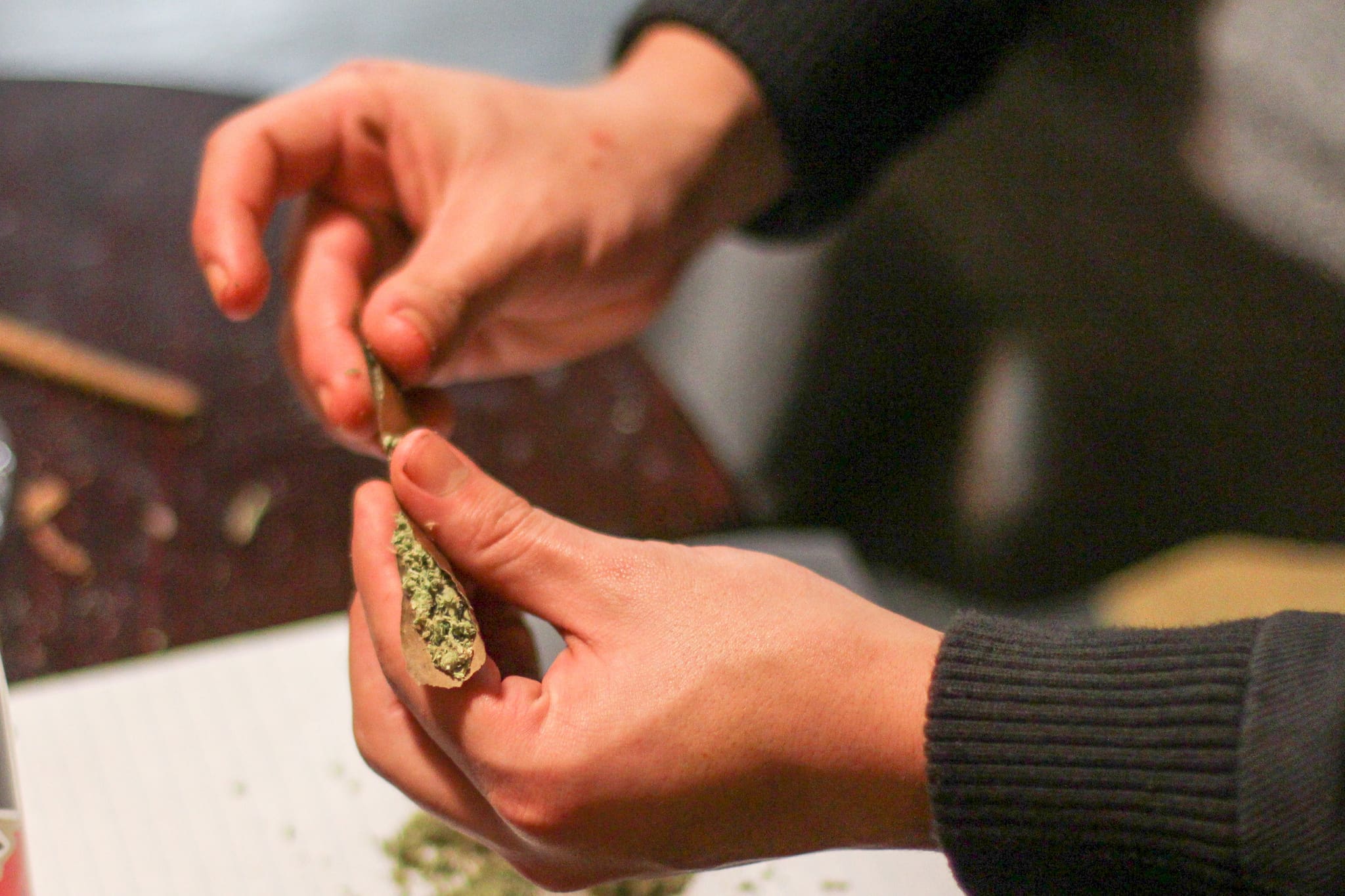 Police in New York City continued to arrest and issue summons to thousands of people over simple marijuana possession in the first quarter of 2021—which ended on the same day the governor signed a cannabis legalization bill into law.
Data from the New York Police Department (NYPD) that was released late last week shows that police made 163 arrests and handed out 3,687 summons for marijuana possession in the city's final quarter of prohibition. And as has long been the trend both locally and nationally, those enforcement actions disproportionately impacted people of color.
Of the 3,687 possession-related summons issued from January through the end of March, for example, 2,374 were issued to black people, 1,089 were for hispanic people and just 102 were for white people. When it comes to arrests, 78 targeted black people, 70 involved hispanic people and just six white people were arrested for cannabis.
That's despite the fact that rates of consumption are comparable across those races.
Put another way, black and hispanic people accounted for 94 percent of the total marijuana summonses and 91 percent of cannabis arrests in New York City last quarter—a rate that is greatly disproportionate to the racial makeup of the city's population.
An analysis of earlier arrest and summons data from last year showed notable fluctuations quarter-over-quarter, but the numbers for the first quarter of 2020 are fairly consistent with the new figures from this year's first quarter. From January through March of 2020, there were 3,623 summons issued and 132 arrests over marijuana. That is marginally lower than the new first quarter of 2021 data.
But what has been broadly consistent, and a major reason that lawmakers and advocates pushed for reform in the first place, is the racial disparities in those cases. For each quarter of 2020, black and Latino people accounted for more than 90 percent of all cannabis arrests and summonses, as explained by the Legal Aid Society.
If the new legalization law is being effectively implemented—and NYPD officers are following updated guidance that was issued after the reform bill was signed on March 31—those numbers should dramatically decline when data for the current quarter is released.
The legalization measure signed by Gov. Andrew Cuomo (D) immediately legalized possession of up to three ounces of cannabis or 24 grams of marijuana concentrates for adults 21 and older.
The age category with the most arrests and summons last quarter was people between 25 and 34. So while the retail sales component of the law has yet to be implemented, it stands to reason that the type of offenses covered in these quarterly reports will significantly decrease in the current quarter and in the future.
That said, while smoking of marijuana in public is now generally allowed, there are still places where it will remain prohibited such as parks and other areas where smoking tobacco is banned. Plus, people can still be cited for possessing more than three ounces of cannabis, and sales remain illegal. So there will likely be some level of enforcement action despite the policy change, and advocates will be closely monitoring to see to what extent profound racial disparities persist.
For both marijuana arrests and summonses, the new data shows that the majority of those took place in two of the city's five boroughs: the Bronx and Brooklyn.
Not only will the state now save money by no longer having law enforcement pursue most adults over marijuana, but it also stands to generate a significant windfall in tax revenue once the retail market opens and matures. The state comptroller projected in a recent analysis that New York will eventually generate $245 million in annual cannabis revenue.
But the findings about last quarter's arrests and summonses is reminiscent of another batch of data that came out of New Jersey's largest city shortly after voters approved legalization via referendum last year.
The Newark Police Department made a total of 57 marijuana-related arrests in the first 20 days of 2021, compared to 63 arrests made for the same period in 2020. That's despite the fact that state Attorney General Gurbir Grewal (D) issued guidance in November telling prosecutors not to take on low-level cannabis cases as lawmakers worked on legislation for a regulated market that has since been signed into law.
Connecticut Governor Says He's Open To Smoking Marijuana After He Signs Legalization Bill
Photo courtesy of Martin Alonso.