Marijuana Legalization Framed As Inevitability At Rhode Island Senate Joint Hearing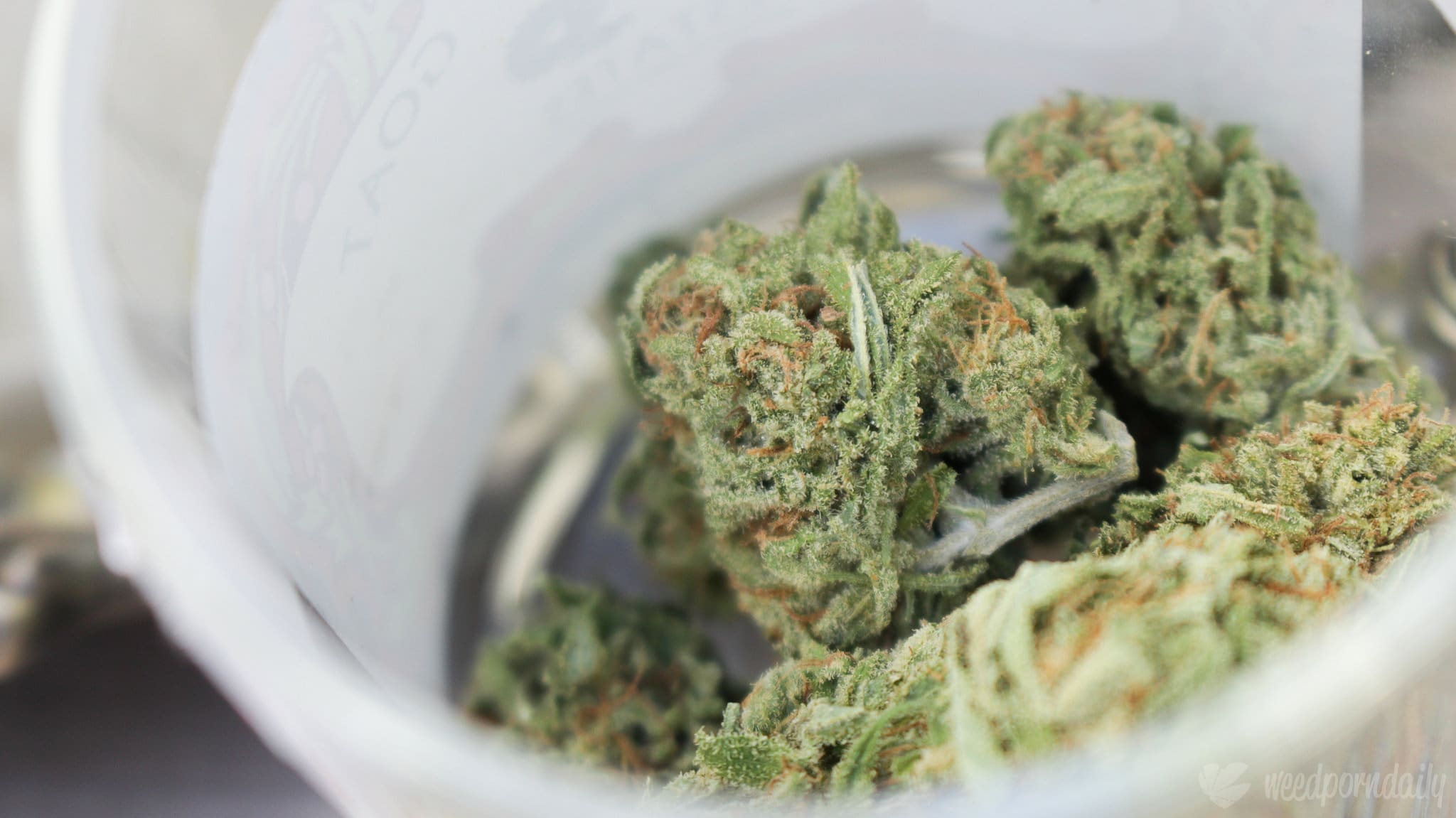 A pair of Rhode Island Senate committees on Thursday held a joint hearing on two marijuana legalization proposals—including one proposed by the governor—as well as several bills to reform the state's existing medical cannabis program.
The Senate Judiciary and Finance Committees heard testimony from administration officials on Gov. Dan McKee's (D) budget measure as well as legislative leaders sponsoring the competing bill. While the panels did not immediately vote on either proposal, members generally discussed legalization as an inevitability in the state, especially with neighboring states enacting the reform, That said, there were a number of questions raised about issues such as impaired driving and licensing rules.
"I think now is the time and, hopefully, we're able to work with the administration and all the parties involved to come up with a piece of legislation that will pass this year," Senate Majority Leader Michael McCaffrey (D) said in his opening statement.
That's been a theme since the proposals were introduced: lawmakers might have some differing opinions on what the state's legal marijuana market should look like, but they're willing to make compromises to reach a deal in a timely fashion as a growing number of states in the region and nationally also pursue moves to end cannabis prohibition.
The governor's measure calls for 25 marijuana retailers to be licensed each year for the first three years of implementation. Those would be awarded on a lottery basis, but five would be specifically given to minority-owned businesses, a category that also includes firms run by women. Additional licenses would be issued in the future based on demand.
"We feel strongly that that awarding these licenses by way of a lottery is really the best way to ensure fairness and transparency and accountability," Jonathan Womer, director of the state Office of Management and Budget, testified.
Sales would begin in April 2022 under the governor's proposal.
Cannabis sales would be taxed at 17 percent, which includes the state's seven percent sales tax and a special excise tax of 10 percent. An administration official said last month that a wholesale tax would also be applied and they estimate it would amount to three percent. The governor also included a call to create a "weight-based excise tax on marijuana cultivation."
That's similar to the tax plan put forward by McCaffrey and Health & Human Services Committee Chairman Joshua Miller (D), though their measure calls for concrete 20 percent tax that includes the 10 percent special tax, seven percent sales tax and a three percent tax for jurisdictions that allow cannabis firms to operate in their area.
"We know there's going to be a lot of input from different organizations and different individuals—and we hope over the next couple of months that we're able to come up with a final piece of legislation," Miller said.
He also echoed McCaffrey's point, stating that enacting legalization this year is a priority for the Senate and administration.
According to a fiscal analysis of the governor's plan, the state stands to generate $1.7 million in marijuana tax revenue in the 2022 fiscal year, rising to $16.9 million in 2023.
Sixty percent of tax revenue would go to the state general fund, 25 percent would cover administrative costs—as well as "public health and public safety costs associated with adult-use marijuana"—and the remaining 15 percent would go to local governments. However, for the first year of implementation, 70 percent of revenue would fund the administrative and regulatory costs.
Unlike the lawmakers' proposed legislation, McKee's plan would not create a new independent commission to regulate the market. Instead, the state's existing Department of Business Regulation (DBR) Office of Cannabis Regulation would hold that responsibility.
Both plans allow adults 21 and older to purchase and possess up to one ounce of marijuana. However, only the lawmakers' bill provides a home grow option, with the governor's stipulating a series of fines and penalties for personal cultivation of any number of plants.
In terms of social equity, the governor's proposal would establish a "Cannabis Reinvestment Task Force," tasked with studying and making recommendations on the most effective way to allocate tax revenue to support programs "in the specific areas of job training, access to capital for small businesses, affordable housing, health equity and community development."
The competing Senate bill would similarly create an equity fund from license and application fees to provide "technical assistance and grants" to promote industry participation from "disproportionately impacted areas." It does not contain provisions giving licensing priority to equity applicants, however.
While the Senate plan includes provisions for people to expunge prior cannabis convictions, McKee's proposal is silent on the issue. The governor said last month, however, that he supports efforts to clear marijuana records and backs separate legislation to tackle the issue.
Both plans are notably different than the proposal that former Gov. Gina Raimondo (D) had included in her budget last year. Prior to leaving office to join the Biden administration as commerce secretary, she called for legalization through a state-run model.
McKee gave initial insights into his perspective on the reform in January, saying that "it's time that [legalization] happens" and that he's "more leaning towards an entrepreneurial strategy there to let that roll that way."
House Speaker Joseph Shekarchi (D), meanwhile, has said he's "absolutely" open to the idea of cannabis legalization and also leans toward privatization.
Late last year, the Senate Finance Committee began preliminary consideration of legalization in preparation for the 2021 session, with lawmakers generally accepting the reform as an inevitability. "I certainly do think we'll act on the issue, whether it's more private or more state," Sen. Ryan Pearson (D), who now serves as the panel's chairman, said at the time.
The growing momentum in Rhode Island also comes as lawmakers in neighboring Connecticut are also moving toward legalizing marijuana this year. Gov. Ned Lamont (D) included a cannabis legalization plan in his budget request last month, though advocates have been critical of several provisions, particularly as they concern social equity and home cultivation.
There was also talk during Thursday's hearing about New York Gov. Andrew Cuomo (D) signing a bill to legalize marijuana for adult use the prior day.
For both Rhode Island measures, members of the committee dedicated some time to talk about their concerns about giving law enforcement the resources to fund training for officers to detect impaired driving from THC, ensuring that people from communities most impacted by prohibition are able to participate in the legal market and appropriating tax dollars for drug prevention education.
Meanwhile, the Senate approved a bill last month that would allow safe consumption sites where people could use illicit drugs under medical supervision and receive resources to enter treatment. Harm reduction advocates say this would prevent overdose deaths and help de-stigmatize substance misuse.
The Senate Judiciary Committee also held a hearing this week on legislation that would end criminal penalties for possessing small amounts of drugs and replace them with a $100 fine.
Three In Four U.S. Voters Support Ending Federal Marijuana Prohibition, New Poll Finds
Photo courtesy of WeedPornDaily.