Rhode Island Senate Approves Bill Allowing Safe Consumption Sites For Illegal Drugs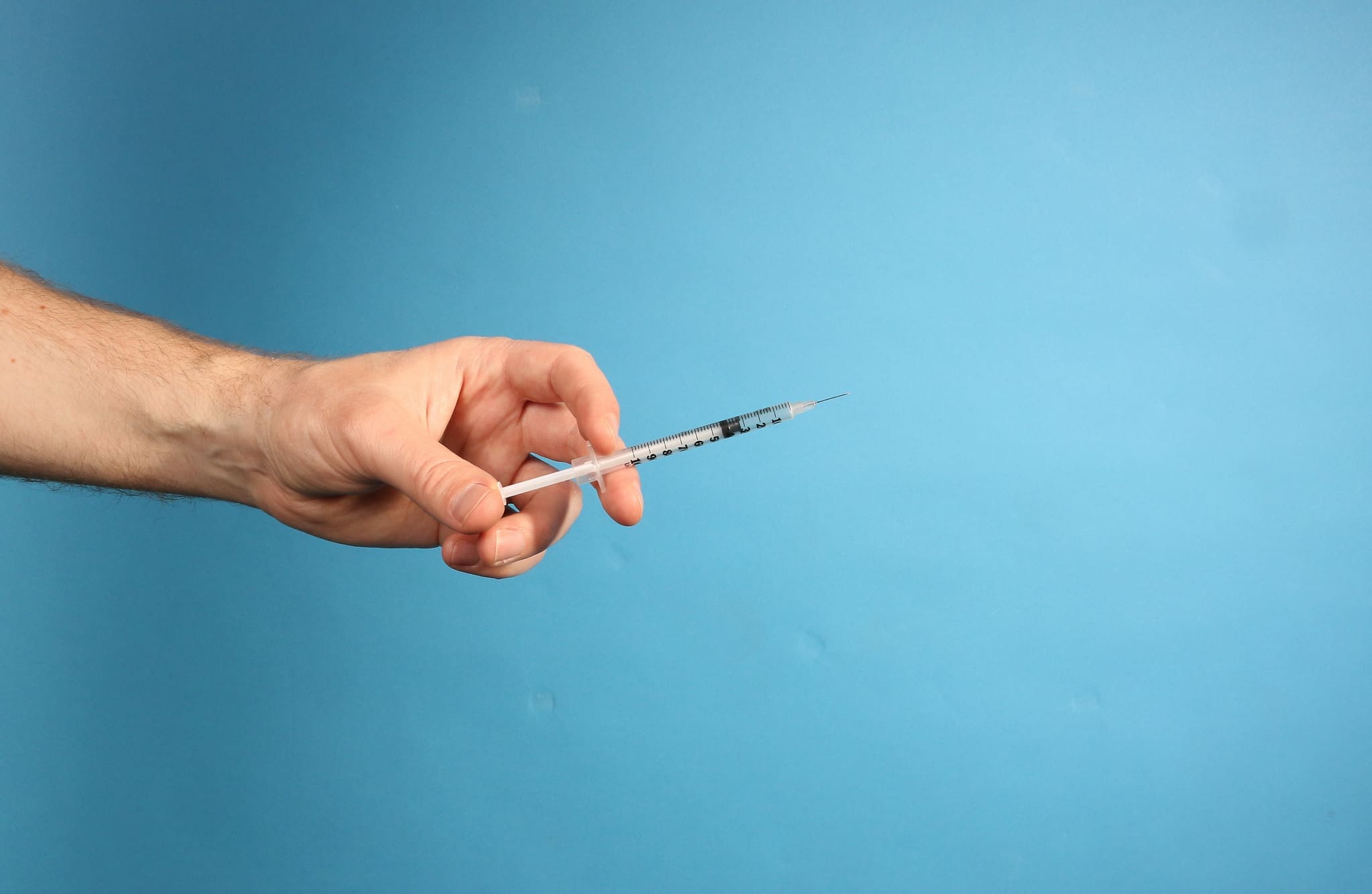 The House has not yet acted on its companion version of the bill to launch a pilot program for the "Harm Reduction Centers."
By Sessi Kuwabara Blanchard, Filter
The prospect of safe consumption sites (SCS) for mitigating the United States' historic overdose death toll has long been delayed by the federal obstruction of a Philadelphia-based organization's bid to open the first sanctioned site. Now, hope may be found a few states over: Rhode Island, where residents are witnessing an exacerbated fatal overdose crisis amid the COVID-19 pandemic.
A bill to authorize the creation of SCS, or what the lawmakers are calling "Harm Reduction Centers," has returned to the state's General Assembly after first being introduced in 2019. This time, "there's really been strong support," Haley McKee, co-chair of the Substance Use Policy, Education, & Recovery PAC and a lobbyist in support of the newly reintroduced H 5245 and S 0016, told Filter. "I've seen a lot more involvement of people with lived or professional expertise."
On February 23, the state Senate passed S 0016, which would establish an advisory committee to make recommendations to the state health department's director on regulating SCS. However, it's unclear when the House Committee on Health and Human Services—which is currently reviewing the chamber's version, H 5245—will vote on it, much less when it will move to a floor vote.
If the House passes H 5245, and the legislation is signed by Governor Gina Raimondo, Rhode Island could be first state to legalize SCS. Lawmakers are defining the "Harm Reduction Centers" as "community based resource[s] for health screening, disease prevention and recovery assistance where persons may safely consume pre-obtained controlled substances."
Unlike the House version, the Senate bill stipulates a liability protection explicitly shielding from arrest and prosecution at least "property owners, managers, employees, volunteers, clients or participants, and state, city, or town government employees acting in the course and scope of employment."
Of note, the 10-person advisory committee must include three people with lived experience—one "who has been recently incarcerated and currently being treated for a substance abuse disorder"; another who is "in recovery" and "works in the field of overdose prevention or recovery"; and one "who has suffered a drug overdose or a family member thereof." One law enforcement officer must also be included.
The House Committee on Health and Human Services has reviewed the bill for a second time and heard testimony from multiple experts. McKee believes it is here, in the House, that the political fight for the SCS will play out; this chamber of the General Assembly has been less open to passing reforms. But "there has been a change in leadership in the House"—from conservative Democrat Nicholas Mattiello to the slightly more liberal Democrat Joseph Shekarchi —and she believes "the new House speaker is more fair to these kinds of reform."
A diverse group of witnesses called on the House Committee to green-light the bill. Jorge Elorza, mayor of the state's capital, Providence, recognized its potential to lower the number of fatalities. "By connecting people who use drugs with necessary health care professionals to prevent overdoses and make referrals for counseling or other medical treatment, the harm reduction centers may significantly reduce the impact of the overdose crisis on our communities," Elorza wrote in his testimony.
Dr. Elizabeth Samuels, a Brown University professor of emergency medicine and an expert in substance use disorder treatment, agreed with Elorza, citing the breathtaking success of international SCS. "Across the over 120 centers in Canada, Australia and Europe, there has never been a death in a harm reduction center. Not one," Samuels wrote in her testimony. "This alone should be reason enough to spur us to establish these facilities in Rhode Island."
She also noted that, contrary to the derogatory smears of SCS as "shooting galleries," people who access them are more likely to enter substance use disorder treatment. "I care for people who have experienced an overdose during every shift I work in the emergency department," she wrote. "I know that we can and must do better for our neighbors and community members who have a substance use disorder or who use drugs."
She added that most overdose patients decline treatment at the time of their emergency department visit. "This underscores the need for Harm Reduction Centers, a place where people can engage on their own terms with people they trust."
"People who use controlled substances are members of our community," wrote Bella Robinson, a sex worker activist and executive director of the local sex worker rights group, COYOTE RI. "We don't want to see them to be arrested, and we don't want them to die from an overdose"
The House bill is being held for further study. McKee is not quite sure of the timeline ahead, but said that the fact that it's headed for its third review is not cause for alarm. "Most bills don't get voted right out of committee." McKee intends to focus on winning the approval of the House Speaker Shekarchi, whom she hopes to engage in further advocacy.
Despite all that, she remains excited for what's to come:
"I'm cautiously optimistic we'll have the first state law."
This article was originally published by Filter, an online magazine covering drug use, drug policy and human rights through a harm reduction lens. Follow Filter on Facebook or Twitter, or sign up for its newsletter.
Did Kamala Harris Flip-Flop On Marijuana Again To Adopt Biden's Anti-Legalization Position?
Photo courtesy of Jernej Furman.