Pennsylvania House Votes To Protect Medical Marijuana Patients From DUI Charges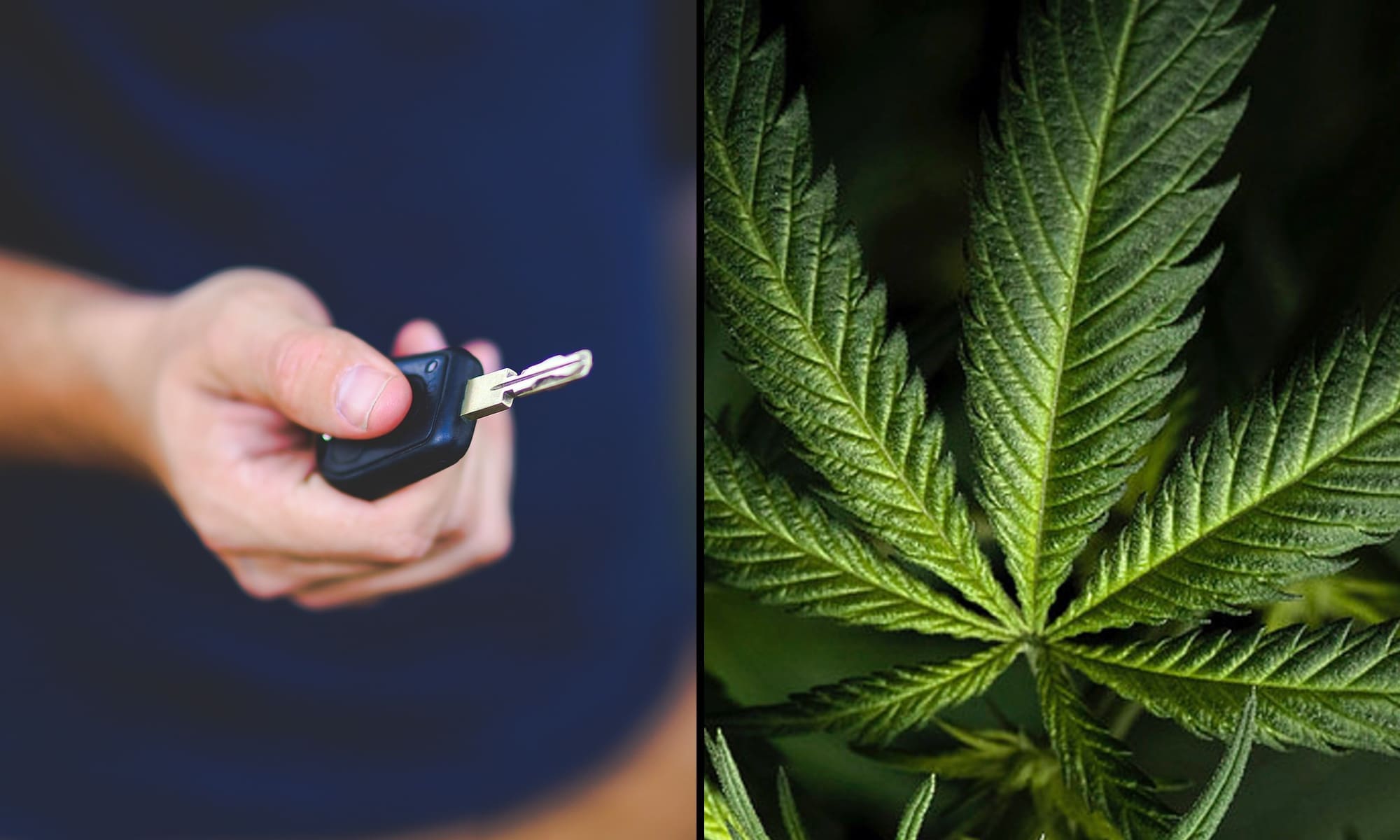 The Pennsylvania House of Representatives approved an amendment on Tuesday that would protect medical marijuana patients from being penalized under the state's DUI laws for using their legal medicine.
The proposal cleared the chamber as an amendment to a broader piece of legislation concerning motor vehicle policies. It passed in a 109-93 vote.
As it stands, registered medical cannabis patients can be convicted of driving under the influence of a controlled substance if THC metabolites are detected in their blood. That's despite the fact that marijuana can remain present in the body well after someone is considered impaired.
The House-approved amendment, which is now attached to a bill previously passed by the Senate, exempts "marijuana used lawfully in accordance with" the state's medical cannabis law from DUI statutes.
"I think that you can ask any veteran or anybody that's using medical cannabis right now, if they took the prescription on Monday, [on] Wednesday, they're not high," Rep. Ed Gainey (D) said in a floor speech before the vote. "And if they got pulled over, they darned shouldn't be charged for being intoxicated or under the influence of medical marijuana."
Medical marijuana has helped the people of the Pennsylvania. But even if you have a medical card, you can still get a DUI even if you're not high – if you have a trace of THC in your system. Today I fought to pass a bill that would end that. pic.twitter.com/uxj8IsuVO9

— Ed Gainey (@RepGainey) October 21, 2020
"I think we're putting an undue burden on the people of Pennsylvania if we're saying this is what we want to do after we fought so hard to pass medical marijuana and we know what it's done to help the people of Pennsylvania," he said.
The amendment is similar in intent to separate standalone legislation introduced by Sen. Camera Bartolotta (R) in June to end the "zero tolerance" DUI policy for medical marijuana.
While Pennsylvania legalized medical cannabis in 2016, with the first dispensaries opening two years later, the law has not caught up as it concerns impaired driving. A person can test positive for THC for weeks after last consuming marijuana, rendering traditional roadside tests incapable of determining active impairment.
Several legal cannabis states have enacted per se THC limits in blood, similar to blood alcohol requirements. However, evidence isn't clear on the relationship between THC concentrations in blood and impairment.
A study published last year, for example, concluded that those who drive at the legal THC limit—which is typically between two to five nanograms of THC per milliliter of blood—were not statistically more likely to be involved in an accident compared to people who haven't used marijuana.
Separately, the Congressional Research Service in 2019 determined that while "marijuana consumption can affect a person's response times and motor performance… studies of the impact of marijuana consumption on a driver's risk of being involved in a crash have produced conflicting results, with some studies finding little or no increased risk of a crash from marijuana usage."
The modest cannabis DUI reform approved by the Pennsylvania House comes amid repeated calls from the state's leaders to more broadly legalize marijuana for adult use.
Last week, Gov. Tom Wolf (D) in a speech stressed that marijuana reform could generate tax revenue to support the state's economic recovery from the coronavirus pandemic and that ending criminalization is necessary for social justice.
That marked the third time in three months that the governor has held events focused on making the case for legalization. Last month, he took a dig at the Republican-controlled legislature for failing to act on reform in the previous session. And in August, he suggested that the state itself could potentially control marijuana sales rather than just license private retailers as other legalized jurisdictions have done.
Lt. Gov. John Fetterman (D), a longstanding legalization advocate, has been similarly vocal about his position. In speeches and on social media, the official has expressed frustration that Pennsylvania has yet to enact the policy change, especially as neighboring like New Jersey are moving in that direction.
He said last month that farmers in his state can grow better marijuana than people in New Jersey—and that's one reason why Pennsylvania should expeditiously legalize cannabis before voters next door in the Garden State enact the policy change this November.
Fetterman also recently hosted a virtual forum where he got advice on how to effectively implement a cannabis system from the lieutenant governors of Illinois and Michigan, which have enacted legalization.
While Wolf initially opposed adult-use legalization, he came out in support of the reform last year after Fetterman led a statewide listening tour last year to solicit public input on the issue.
Shortly after the governor announced that he was embracing the policy change, a lawmaker filed a bill to legalize marijuana through a state-run model.
A majority of Senate Democrats sent Wolf a letter in July arguing that legislators should pursue the policy change in order to generate revenue to make up for losses resulting from the COVID-19 pandemic.
State And Local Marijuana Regulators Demand Congress Prioritize Federal Legalization Bill