Drivers With Common THC Limit Are Not More Likely To Cause Accidents, Study Finds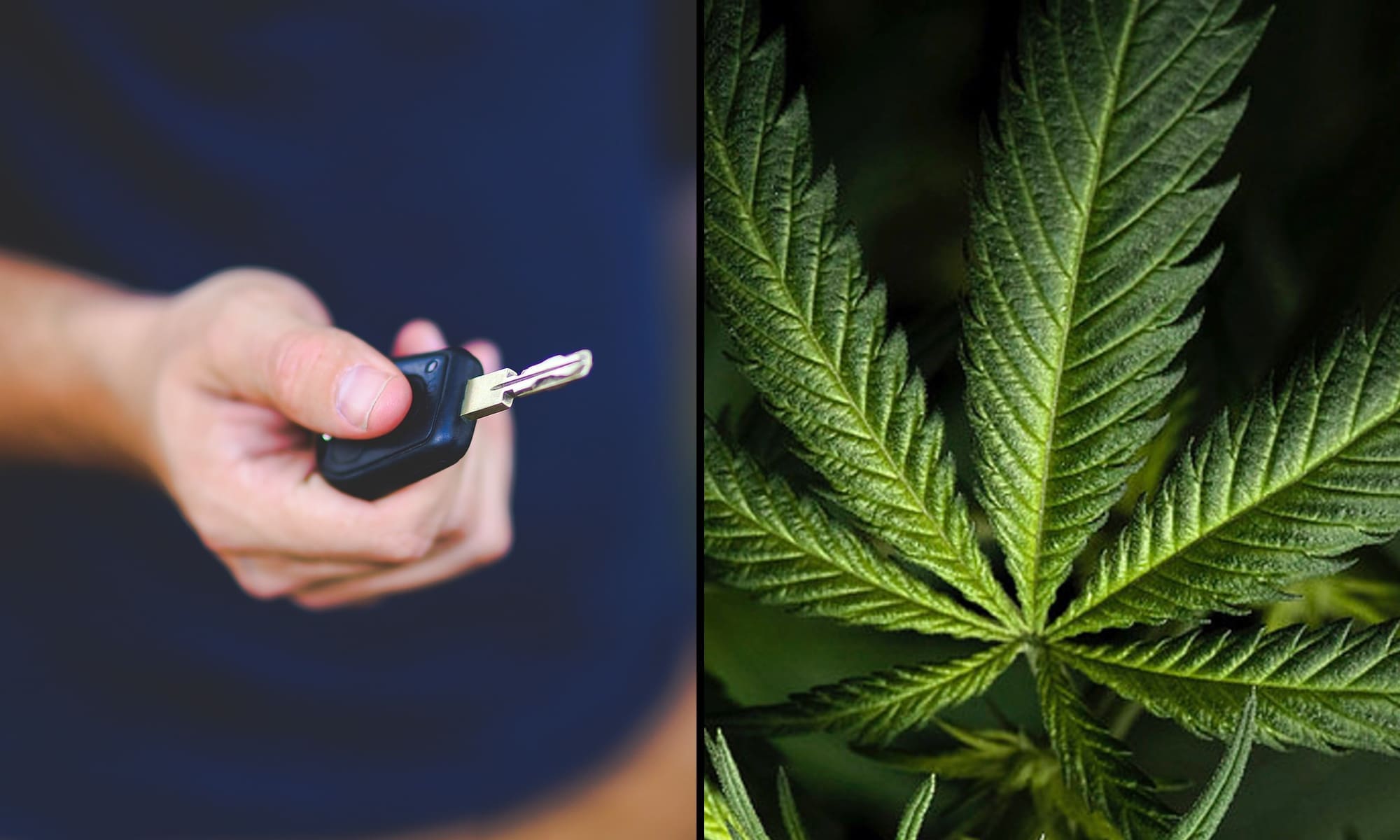 To deter impaired driving in areas where marijuana use is legal, several jurisdictions have set per se limits ranging from 2 to 5 nanograms of THC per milliliter in motorists' blood. New research, however, finds no evidence that drivers whose blood samples tested in that range are more likely to cause a traffic accident.
The study, published last month in the journal Addiction by a team of Canadian researchers, supports a key message relayed in a recent U.S. Congressional Research Service report on marijuana's impact on driving: That is, experts aren't convinced yet that cannabis use is associated with a higher risk of crashes.
"In this multi-site observational study of non-fatally injured drivers," the study's authors write, "we found no increase in crash risk, after adjustment for age, sex, and use of other impairing substances, in drivers with THC<5ng/mL."
There may be an increased risk of crash responsibility for drivers with greater than that amount, the paper concluded, but it was "statistically non-significant and further study is required."
"[T]here was no evidence of increased crash risk in drivers with THC<5ng/mL and a statistically non‐significant increased risk of crash responsibility in drivers with THC≥5ng/mL."
While the authors acknowledge a number of other studies that have linked marijuana consumption with increased road safety risks, they also argue that those analyses have "significant limitations," including the ways those experiments were conducted.
For the new study, researchers utilized a responsibility analysis design, which they said helped them avoid bias. The blood they analyzed for THC and other impairing substances, for example, came from excess samples gathered by treating physicians at hospitals following drivers' accidents. To determine whether or not a driver was responsible for a crash, they looked at police reports and scored them using a computerized algorithm.
The authors sampled car crash patients from seven British Columbia trauma centers from January 2010 to July 2016 and ultimately tested the blood of 2,318 drivers who had police reports associated with their car accidents.
According to their results, 886 drivers were found to have at least one substance in their blood sample that may have impacted their ability to drive safely. "Alcohol was detected in 334 drivers (14.4%), THC in 192 (8.3%), other recreational drugs in 207 (8.9%), and sedating medications in 460 (19.8%)," the study states. "Polysubstance use was common and many drivers (11.4%) tested positive for more than one impairing substance." Overall, more than half of drivers (1,178) were deemed responsible for the crash.
Among those drivers whose blood samples included THC—less than 2 ng/mL and up to 5 ng/mL—the study's authors found there were "non-statistically significant increases in unadjusted risk of responsibility."
"Our findings, of a low prevalence of drivers with THC>5 ng/mL, combined with a modest and statistically nonsignificant risk of crash responsibility, suggest that the impact of cannabis on road safety is relatively small at present time," they write.
When the authors modeled THC as a continuous variable—meaning, the possible factors impacting their analysis were infinite— they found "there was a statistically significant but small increase in unadjusted risk for each 1ng/mL increase in THC. However, after adjustment for other predictors, there was no statistically significant association between THC level and risk of responsibility."
There was, however, "significantly increased risk in drivers who had used alcohol, sedating medications, or recreational drugs other than cannabis." As a result, "the road safety risk associated with alcohol or with other impairing substances is higher than for cannabis."
But, as the authors point out, it's possible crash risk may increase following legalization: As more people gain access to marijuana, it's likely more people will drive after using the substance, including "occasional users with less tolerance to the impairing effects of cannabis." In particular, they note, the risks for traffic accidents may be higher for younger drivers or inexperienced cannabis consumers.
They also caution that their findings don't "necessarily apply to fatal crashes where the association with cannabis may be stronger." Past research, however, has found that marijuana legalization is not associated with an increase in traffic fatalities.
Study co-author Dr. Jeff Brubacher, an associate professor of emergency medicine at the University of British Columbia, said in an interview released prior to the completion of the new research that marijuana consumption does impact a person's ability to drive. And he strongly cautioned against getting behind the wheel after using any form of cannabis.
"Marijuana affects motor ability—reaction times are slower so people can't respond quickly enough to a dangerous situation," Brubacher said. "Drivers who have used cannabis may have trouble staying in their lane and tend to weave. The ability to maintain a consistent speed is also impaired and they tend to slow down and speed up erratically. Marijuana also makes for a more easily distracted driver."
Congressional Report Raises Questions About Whether Marijuana Impairs Driving