Montana Supreme Court Rejects Challenge To Marijuana Legalization Initiative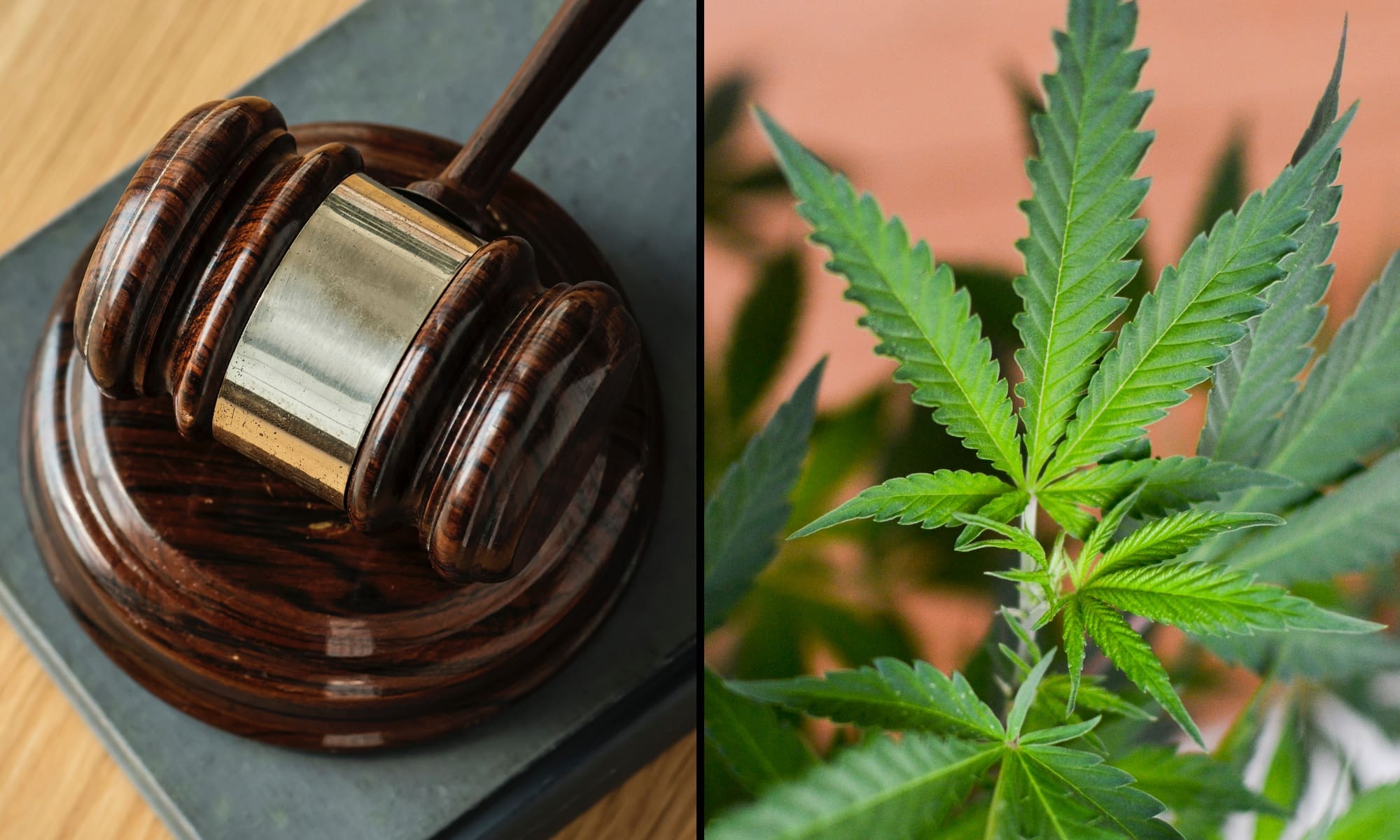 The Montana Supreme Court on Wednesday rejected a lawsuit seeking to invalidate a marijuana legalization initiative that will appear on the state's November ballot.
With weeks before the election, opponents asked the court to quash the measure, arguing that because it involves appropriating funds, it violates state statute on citizen initiatives.
The court didn't weigh in on the merits of the challenge; rather, it said the petitioners with the campaign Wrong for Montana (WFM) failed to demonstrate "urgency or emergency factors" that would justify moving the case into its jurisdiction instead of going through trial and appeals courts first.
It left the door open for the opponents to take its challenge through the traditional process. Brian Thompson, the attorney representing the plaintiffs, told Marijuana Moment that they now intend to file the suit in district court "soon," but he wasn't able to provide an exact timeline.
"We express no opinion on the merits of WFM's constitutional challenge, nor to its right to pursue this challenge in district court," the justices wrote. "However, WFM's claim does not present an appropriate basis on which to invoke this Court's original jurisdiction. Even if it did, WFM has wholly failed to establish that urgency or emergency factors make litigation in the trial courts and the normal appeal process inadequate."
Dave Lewis, policy advisor to the pro-legalization New Approach Montana, said in a press release that this "was an easy decision for the Montana Supreme Court."
"At best, this lawsuit was a frivolous longshot," he said. "At worst, it was an intentional effort to create confusion right before the election."
The measure in question would establish that adult-use marijuana system. The lawsuit did not target a separate, complementary initiative that would specify that only those 21 and older could participate in the legal market.
It is the case that state statute says citizens "may enact laws by initiative on all matters except appropriations of money and local or special laws" and that the initiative does allocate cannabis tax revenue to certain programs. But prior measures that have appeared on the state's ballot have done so as well.
Under the proposal, half of the public revenue generated from marijuana sales would go toward environmental conservation programs—a provision that earned the campaign key endorsements last month.
The initiative is already on the ballot and voting has started, so presumably if the court had sided with the plaintiffs, the votes simply wouldn't have been counted or implementation would have been prevented. It is also possible that a court could rule that monies raised by legal cannabis sales under the initiative would simply into the state's general fund instead of toward the specific programs delineated in its current text.
"We're receiving strong support from voters across the state," Lewis, who is a former Republican state senator and former budget director for three Montana governors, said. "Instead of making a coherent argument against the initiatives, our opponents tried to deprive Montanans of their constitutional right to a citizen initiative process."
"Our opponents are desperately throwing everything at the wall in the hope that something sticks," he added. "They're resorting to fear tactics and misinformation because they know that a majority of Montana voters are ready to vote yes on legalizing, regulating, and taxing marijuana for adults 21 and over."
In neighboring Nebraska, the state Supreme Court did rule last month that a measure to legalize medical cannabis that had qualified for the November ballot could not proceed because it violated the state's single-subject rule for ballot initiatives.
Recent polling indicates that Montana voters are positioned to approve the legalization proposal. Forty-nine percent of respondents in a survey released last week said they support the policy change, with 39 percent opposed and 10 percent remaining undecided.
This story has been updated to include comment from Thompson.
Read the Montana Supreme Court's ruling on the marijuana challenge and the original lawsuit below:
Montana Marijuana Lawsuit by Marijuana Moment
Colorado Governor Tells Texas Not To Legalize Marijuana So His Own State Can Get More Tourists
Photo elements courtesy of rawpixel and Philip Steffan.