Oregon Governor Appoints Panel To Implement Historic Legal Psilocybin Therapy Measure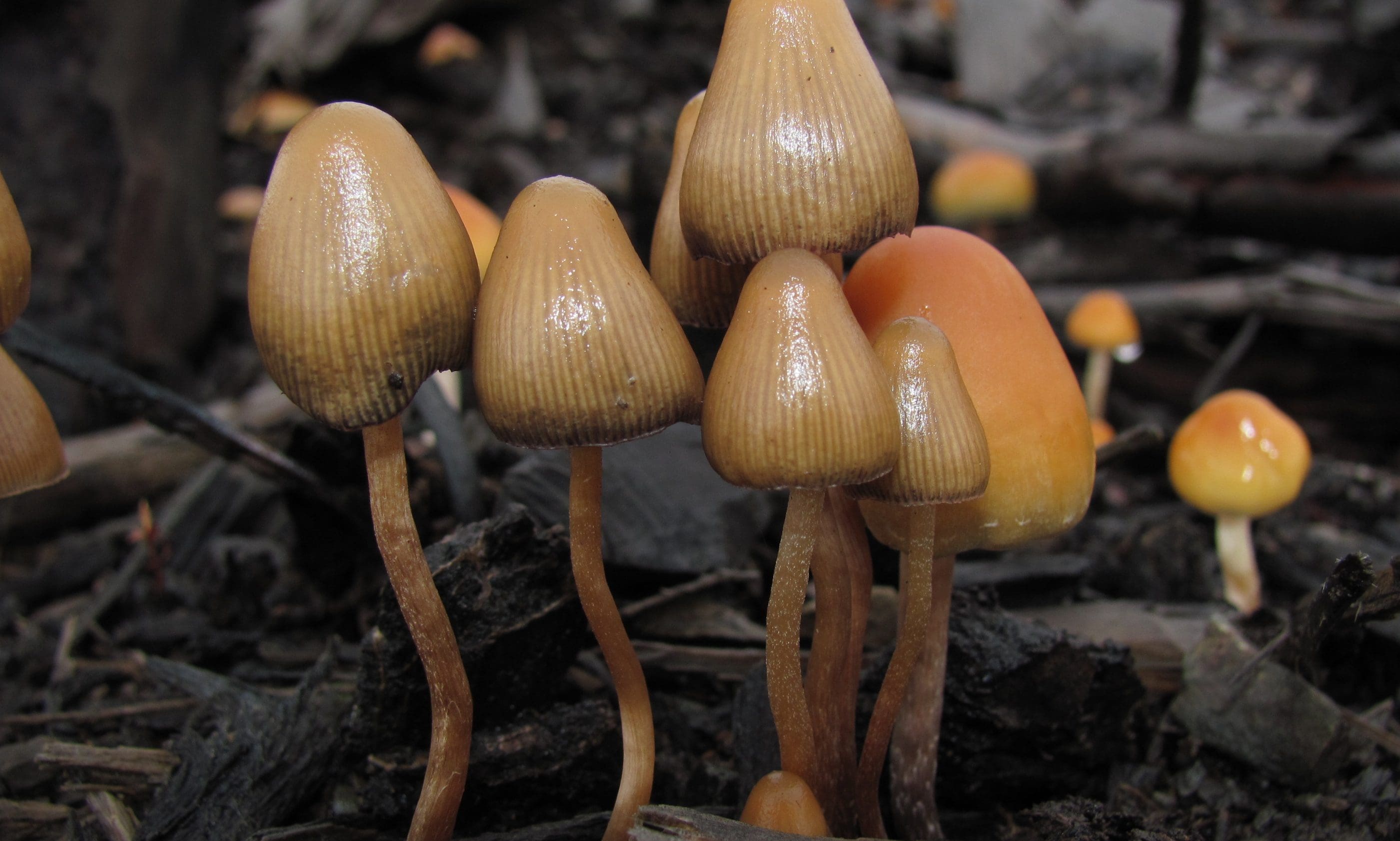 The governor of Oregon on Tuesday announced the appointment of 17 members of a first-of-its-kind advisory board that will help facilitate the implementation of a historic initiative to legalize psilocybin mushrooms for therapeutic purposes.
This comes three months after Gov. Kate Brown's (D) office started accepting applications for the panel, which was required under November's voter-approved Measure 109.
The board of experts consists of physicians, psychologists, public health experts, researchers, a harm reduction specialist, representatives of state agencies like the Oregon Health Authority (OHA) and Justice Department and more.
"Like many, I was initially skeptical when I first heard of Measure 109," Brown said in a press release. "But if we can help people suffering from PTSD, depression, trauma and addiction—including veterans, cancer patients, and others—supervised psilocybin therapy is a treatment worthy of further consideration."
Tom Eckert, chief petitioner for Measure 109 and member of the advisory board, said the development "represents a crucial first step toward implementing the nation's first statewide psilocybin services program."
"This is an impressive Board poised to do groundbreaking work. My late wife Sheri and I had always envisioned this—an empowered Board of leading experts, representing a variety of relevant disciplines, advising the Oregon Health Authority on psilocybin safety, practice, training, and access standards," he said. "I am filled with pride and appreciation for all the Oregon voters out there who made this a reality."
Advisory board members will work with OHA and stakeholders to inform regulations for the psilocybin program, which will be the first of its kind in the U.S., and also analyze "available scientific studies and research on the safety and efficacy of psilocybin in treating mental health conditions."
OHA has two years to create the rules for the program. It will also "examine, publish, and distribute publicly" findings from the board.
The advisory board will have until June 30 to submit those findings and recommendations. OHA will then have until July 31 to begin publishing and distributing that information.
The board is also responsible for developing "a long-term strategic plan for ensuring that psilocybin services will become and remain a safe, accessible and affordable therapeutic option for all persons 21 years of age and older in this state for whom psilocybin may be appropriate."
That includes attempting to coordinate with the state attorney general's office to discuss the measure, as well as "potential federal enforcement policies regarding psilocybin in Oregon after the expiration of the two-year program development period," according to an explanatory statement for the initiative.
"This new Psilocybin Advisory Board is an exceptional group of experts and advocates that gives Oregon the know how and understanding we need to promote healing, safety, equity and access through psilocybin therapy," Sam Chapman, executive director of the Healing Advocacy Fund and the former campaign manager of the successful ballot effort, said. "This is a historic first step in establishing a program that will help tens of thousands and we're encouraged by Governor Brown's leadership in assembling this board."
BREAKING: @OregonGovBrown just announced her appointments to the Oregon Psilocybin Advisory Board#orpol #psilocybin https://t.co/AU3tyDfINf

— Healing Advocacy Fund (@voteyeson109) March 16, 2021
Rachel Knox, who will serve as the state panel's harm reduction specialist, said "Black, Indigenous, and Latinx people in Oregon and the United States have suffered disproportionate psychological trauma as a result of the 'War on Drugs,' a systemic phenomenon that continues to directly and negatively impact all determinants of health in these communities."
"Ironically, this criminalized the use of plant substances with notable industrial, medical, and spiritual utility," Knox, who is also a board member of the Minority Cannabis Business Association, said. "Psilocybin has been used in the healing and spiritual practices of Indigenous communities for a long time. Much of what we know about psilocybin comes from Indigenous knowledge, a fact that is too often overlooked."
Meanwhile, OHA is currently accepting applications for three staff positions related to the psilocybin program.
It's looking for an operations analyst to "provide policy, legislative, and operational assistance to the Oregon Psilocybin Advisory Board as well as support the Psilocybin program."
The agency also needs a research analyst "to develop and manage research and evaluation projects related to the Oregon Psilocybin Services Program."
Finally, there's an opening for an Oregon Psilocybin Services section manager whose role would be to "manage and oversee the Oregon Psilocybin Services Section and ensure operations are in compliance with pertinent and relevant statutes and regulations."
While Oregon's therapeutic psilocybin model is novel, it's one part of a burgeoning movement throughout the U.S. to reform laws governing psychedelics that started after Denver became the first city in the U.S. to decriminalize psilocybin mushrooms in 2019 via a citizen initiative.
On Monday, for example, a wide range of psychedelics such as psilocybin and ayahuasca officially became the lowest local law enforcement priorities in the nation's capital following voter approval of a decriminalization initiative in Washington, D.C. last year.
A New York lawmaker is introduced legislation last week that would decriminalize psychedelic mushrooms in the state.
Six cities—Oakland, Santa Cruz, Ann Arbor, Washington, D.C., Somerville and Cambridge—have decriminalized possession of a broader collection plant-and fungi-based psychedelics since Denver's move. Activists in Spokane, Washington have also recently submitted a similar reform proposal to local lawmakers.
Legislators in California, Connecticut, Florida, Hawaii, Kansas, Missouri, Washington State and Virginia are also considering psychedelics and drug policy reform bills for the 2021 session.
A Republican lawmaker in Iowa introduced a bill to remove psilocybin from the list of controlled substances, which received a subcommittee hearing earlier this month but did not advance. He also filed another piece of legislation to let seriously ill patients use psychedelic mushrooms, LSD, DMT and other drugs.
Here's the full list of appointed members of the Oregon Psilocybin Advisory Board: 
Public Health Director Designee: Andre Ourso, OHA
State Health Officer Designee: Dr. Tom Jeanne, OHA
Oregon Health Policy Board Designee: Barb Hansen
State Employee w/ Public Health Expertise: Ali Hamade, OHA
Local Health Officer: Dr. Sarah Present, Clackamas City
Addictions Medicine Specialist: Kevin Fitts, Portland
Licensed Psychologist: Dr. Kimberley Golletz, Corvallis
Licensed Physician: Dr. Todd Korthius, OHSU
Academic Researcher: Mason Marks, Portland
Mycologist: Dr. Jessie Uehling, Oregon State University
Harm Reduction Specialist: Angela Carter, Portland
Psychopharmacologic Specialist: Dr. Atheir Abbas, OHSU
OLCC: Nathan Rix
Oregon DOJ: David Hart
Chief Petitioner Designee: Tom Eckert
Public: Stephanie Barrs, Bend
Public: Dr. Rachel Knox, Portland
Connecticut House Speaker Says 'Optimism Abounds' As Marijuana Legalization Negotiations Proceed
Photo courtesy of Wikimedia/Mushroom Observer.
Another Poll Shows Majority Of Americans Support Marijuana Legalization And Expungements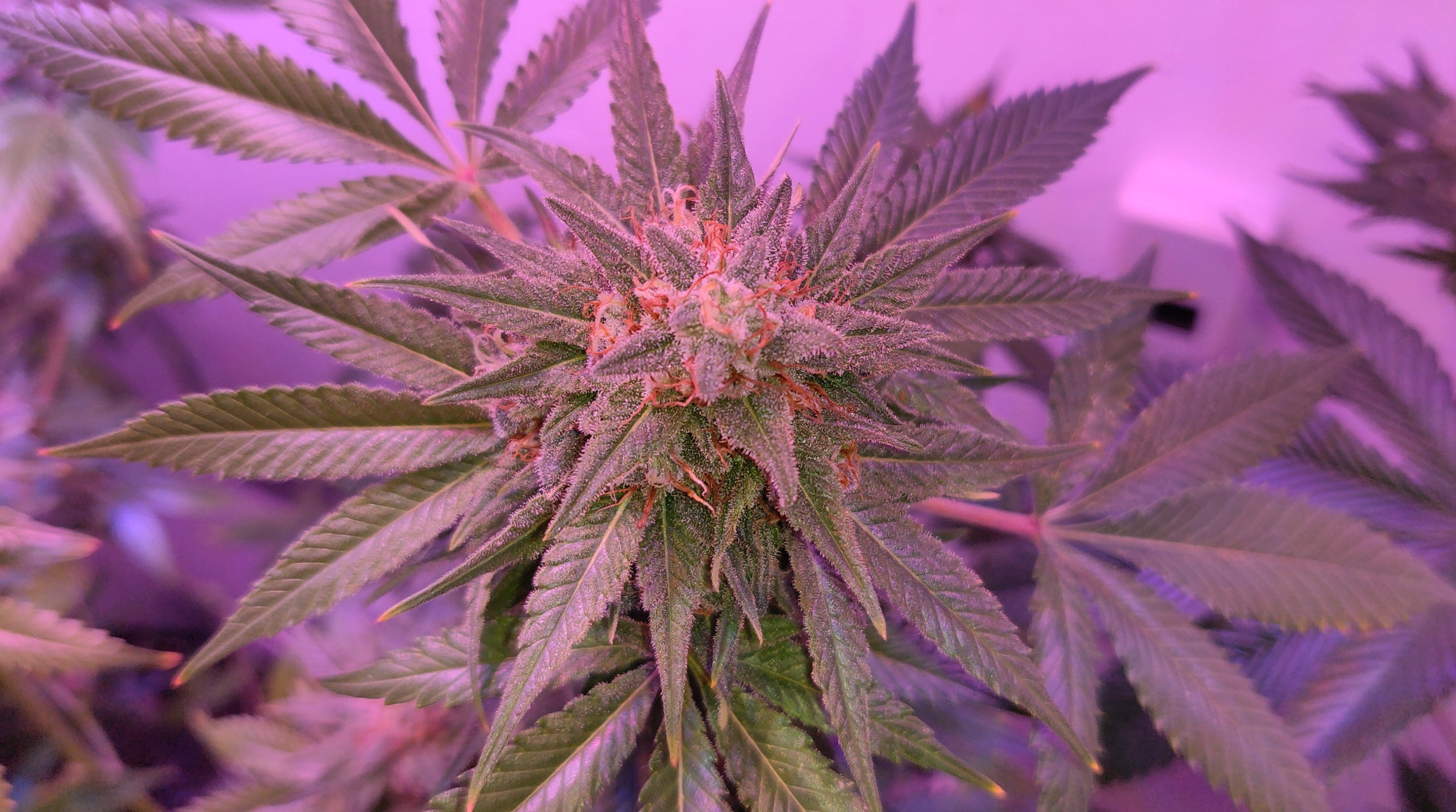 Another poll has found that a majority of Americans support legalizing marijuana and clearing the records of those with prior cannabis convictions.
This one—commissioned by CBS News and released on the unofficial marijuana holiday 4/20—shows that 55 percent of respondents said recreational cannabis should be legal in their own state, compared to 42 percent who said it should be illegal.
55% say they would personally like the recreational use of marijuana to be legal in their state.https://t.co/EEOGctREt1 pic.twitter.com/TSeADKGL7L

— CBS News Poll (@CBSNewsPoll) April 20, 2021
While still a sizable majority, that's notably lower than several other recent surveys, including those released by Quinnipiac University and the Pew Research Center this month. Those polls found that 69 percent and 60 percent of Americans back broad legalization, respectively.
Unique to this poll, however, is that participants were also asked about related cannabis issues. For example, 59 percent of adults said that people with non-violent marijuana convictions in states that have legalized should have their records cleared, versus 37 percent who said the conviction shouldn't be expunged.
Nearly six in 10 think people who have been convicted of nonviolent marijuana offenses in states where marijuana is now legal should have those convictions removed.https://t.co/EEOGctREt1 pic.twitter.com/MnPKkH4GJT

— CBS News Poll (@CBSNewsPoll) April 20, 2021
Among those who were surveyed and live in a legal marijuana state, 60 percent said they favor the policy. And 53 percent of those living in states where prohibition is still on the books said cannabis should be legalized.
Twenty-three percent of respondents said legalizing cannabis would increase crime and 19 percent said it would decrease crime—but the majority (54 percent) said it would have "no effect."
CBS also asked respondents whether they felt legalizing marijuana would lead people to use other drugs. Most people (45 percent) said the reform would have "not much effect" to that end, while 33 percent said they felt more people would seek out other substances and 17 percent said it would make people less likely to try other drugs.
Nearly half of Americans (48 percent) said legalization would boost local economies, while 14 percent said it would have a negative economic impact and 35 percent said it wouldn't have much of an effect at all.
Interestingly, while most people backed legalization in the poll, 53 percent said that openly using marijuana socially is "unacceptable," compared to 43 percent who said it was "acceptable"—perhaps more a reflection of respondents' perception of other people's views than their own.
Though many Americans think using marijuana openly is socially acceptable, most Americans do not. 43% think it is, though this rises to 70% among those who use marijuana at least on an occasional basis.https://t.co/EEOGctREt1 pic.twitter.com/pbTAWQckIS

— CBS News Poll (@CBSNewsPoll) April 20, 2021
The poll involved interviews with 1,004 adults from March 9-14 and has a margin of error of plus or minus 3.7 percentage points.
Despite this latest example of polling showing that Americans favor ending prohibition, President Joe Biden is still not on board with extending that policy to the federal level, as confirmed again by the White House press secretary on Tuesday.
While the president says he supports allowing states to set their own policies, he feels it should only be decriminalized and rescheduled federally and wants more research to be done if he's to change his position on broader reform.
This poll comes at a time when there's a concerted push in both chambers of Congress to seize the opportunity they have with Democratic control to pass legalization legislation.
Senate Majority Leader Chuck Schumer (D-NY), Senate Finance Committee Chairman Ron Wyden (D-OR) and Sen. Cory Booker (D-NJ) have been working on a bill on their side. The majority leader told Marijuana Moment on Monday that he's working to push the president in a pro-legalization direction as they draft the measure.
Schumer said last week that the legislation will be introduced and placed on the floor "soon."
On the House side, Judiciary Chairman Jerrold Nadler (D-NY) said recently that he plans to reintroduced his legalization bill, the Marijuana Opportunity, Reinvestment and Expungement (MORE) Act, which cleared the chamber last year but did not advance in the Senate under GOP control.
Biden Won't Commit To Sign Marijuana Bill If Passed By Congress, Press Secretary Says
Photo courtesy of Mike Latimer.
New House Bills Would Make Cannabis Businesses Eligible For Federal Small-Business Aid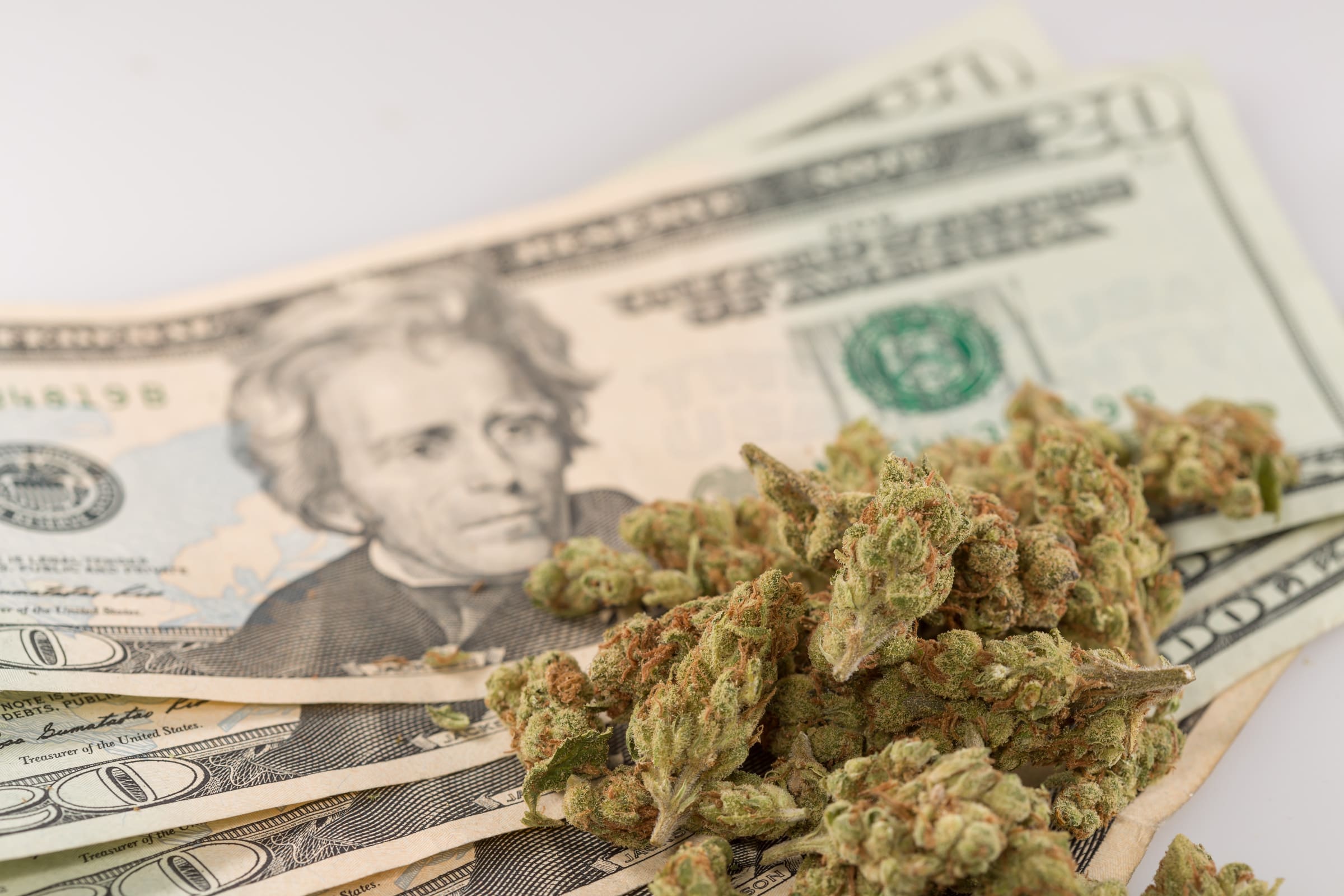 Lawmakers in the U.S. House of Representatives have introduced three new bills to make state-legal marijuana businesses eligible for federal small business services, including loans, disaster relief and grant programs.
The package of legislation is aimed at establishing parity for cannabis businesses, which are currently prohibited from receiving federal aid due to marijuana still being classified as a Schedule I controlled substance. The country's legal cannabis industry nevertheless now supports nearly 320,000 full-time jobs in the U.S., according to industry estimates.
With more states pursuing cannabis legalization, a growing number of legitimate small businesses are excluded from critical @SBAgov programs.

Chair @nydiavelazquez, @Repdwightevans, and @RepGolden have introduced bills to change that.

Read more about their legislation here 👇

— House Committee on Small Business (@HouseSmallBiz) April 20, 2021
The measures are largely similar to legislation introduced by the lawmakers in 2019, with some small changes.
One bill, sponsored by House Small Business Committee Chairwoman Nydia Velázquez (D-NY), would allow marijuana businesses to access resources from the federal Small Business Administration (SBA). The Ensuring Safe Capital Access for All Small Businesses Act of 2021, which had not been assigned a bill number as of Tuesday afternoon, would expand access to services such as microloans, disaster assistance and the agency's loan guaranty program.
"With more and more states pursuing legalization, including my home state of New York, there are a growing number of legitimate small businesses that are excluded from critical SBA programs," Velázquez said in a statement, noting that much of the cannabis industry consists of small businesses.
Compared to Velázquez's 2019 bill, the new version adds clauses meant to expand the availability of services. While the 2019 bill applied to SBA itself, provisions in the new legislation also prevent SBA intermediaries, private lenders and state and local development companies from declining to work with businesses simply because of their marijuana-related work.
Another new section deals with debentures—certain unsecured loan certificates—and clarifies that SBA may not decline to purchase or guarantee a debenture just because of a business's involvement in cannabis. Nor can other small business investment companies decline to provide assistance to the cannabis sector.
"This legislation will spark growth by extending affordable capital to small firms in the cannabis space," she continued. "Simultaneously, the bill acknowledges the structural disadvantages facing entrepreneurs of color and seeks to level the playing field."
Another newly refiled measure, H.R. 2649, sponsored by Rep. Dwight Evans (D-PA), would establish a U.S. Small Business Administration (SBA) grant program to provide funding to state and local governments to help them navigate the licensing process for cannabis businesses. The bill, which also removes marijuana from the Controlled Substances Act, specifies that the grant money should be used to benefit communities disproportionately impacted by the drug war.
My #HomegrownAct would help small businesses navigate #cannabis licensing & employment with a focus on communities most impacted by the War on Drugs.
 
Read more here: https://t.co/Do7ek2STWB https://t.co/K91iHPcCqk

— Congressman Dwight Evans (@RepDwightEvans) April 20, 2021
"My bill would act as a poverty-buster and help homegrown small businesses, which are the backbone of our economy and our neighborhoods. We need to make sure that the booming legal cannabis industry does not become consolidated in the hands of a few big companies," Evans said.
—
Marijuana Moment is already tracking more than 1,000 cannabis, psychedelics and drug policy bills in state legislatures and Congress this year. Patreon supporters pledging at least $25/month get access to our interactive maps, charts and hearing calendar so they don't miss any developments.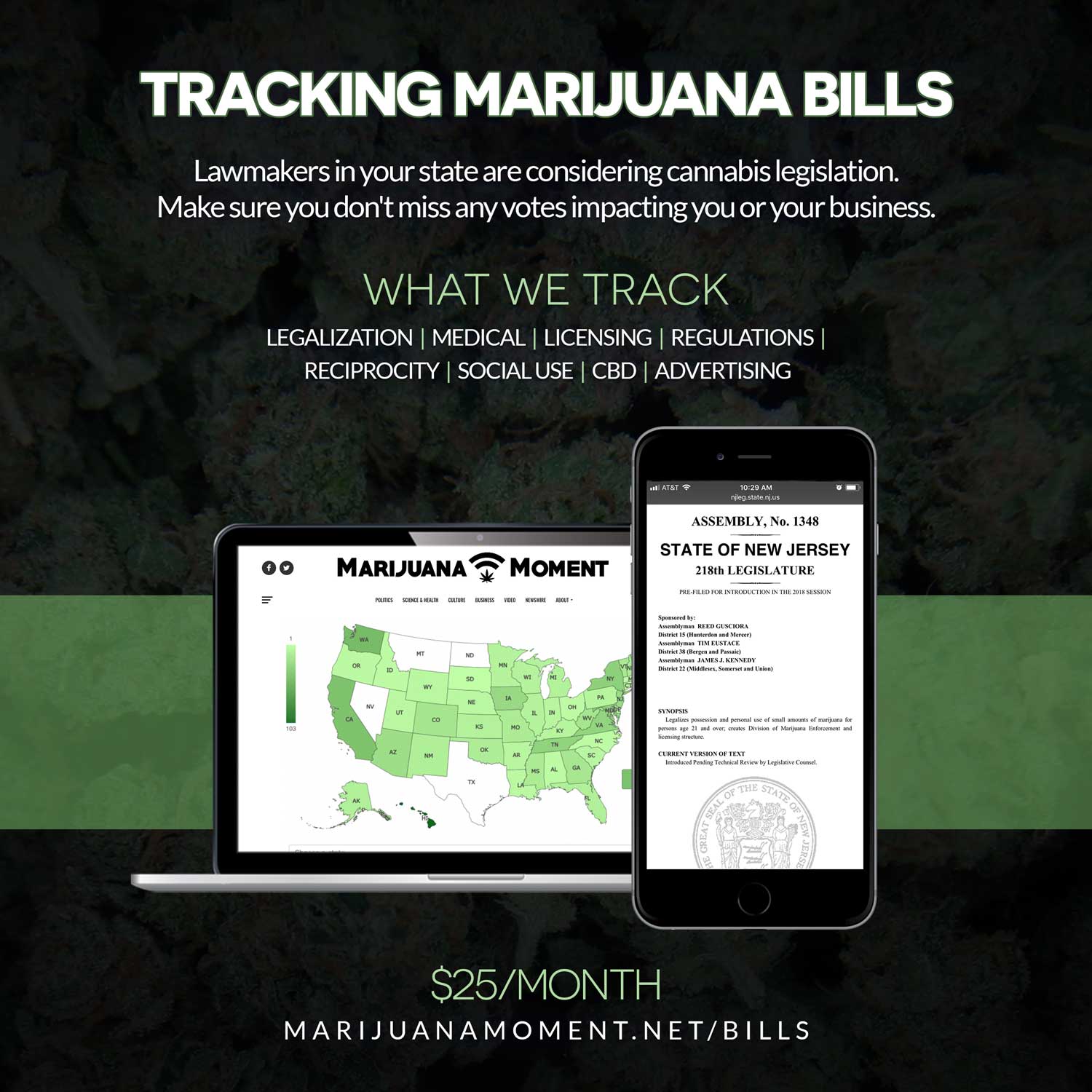 Learn more about our marijuana bill tracker and become a supporter on Patreon to get access.
—
A third bill, H.R. 2649, from Rep. Jared Golden (D-ME), would prohibit SBA partners that provide guidance and training services from denying help to businesses solely because of involvement in cannabis. The changes would affect providers such as SBA's Small Business Development Centers, Women's Business Centers and the Veterans Business Outreach Centers, among others.
"Our continued economic recovery depends on the health of American small businesses of all kinds. Especially in this environment, no Maine small business owner should be turned away from crucial SBA programs that could help them create jobs and lift up the economy," said Rep. Golden. "My bill would help address this problem by providing small business owners directly or indirectly associated with the cannabis industry with access to the services and resources they need to get their small businesses off the ground and grow."
Meanwhile, federal lawmakers have been making headway on other cannabis-related proposals. The House passed a cannabis banking bill on Monday, and broader legislation to legalize cannabis at the federal level is expected to be introduced soon.
The banking legislation would ensure that financial institutions can take on cannabis business clients without facing federal penalties. Fear of sanctions has kept many banks and credit unions from working with the industry, forcing marijuana firms to operate on a cash basis that makes them targets of crime and creates complications for financial regulators. The full House passed the bill on a 321–101 vote.
"Even if you are opposed to the legalization of cannabis, you should support this bill," sponsor Rep. Ed Perlmutter (D-CO) said on the House floor. "The fact is that people in states and localities across the country are voting to approve some level of cannabis use, and we need these cannabis businesses and employees to have access to checking accounts, payroll accounts, lines of credit, credit cards and more.
Other Democrats, including Senate Majority Leader Chuck Schumer (D-NY), Senate Finance Committee Chairman Ron Wyden (D-OR) and Sen. Cory Booker (D-NJ) are working on legislation that would end federal cannabis prohibition completely.
Schumer said last week that the long-awaited proposal would be introduced "shortly" and placed on the floor "soon." Schumer has so far declined to discuss the bill's specifics, though he's stressed that it will prioritize small businesses and people most historically impacted by the drug war.
In an interview with Marijuana Moment this week, Schumer worried that passage of the House banking bill could actually undermine broader congressional cannabis reform this year.
On the House side, Judiciary Chairman Jerrold Nadler (D-NY) said recently that he plans to reintroduced his own legalization bill, the Marijuana Opportunity, Reinvestment and Expungement (MORE) Act, which cleared the House in a landmark vote last year but did not advance in GOP-controlled the Senate.
Meanwhile, support for legalization among U.S. voters continues to grow. More than 9 in 10 Americans (91 percent) now support legalizing cannabis for either medical or adult use, according to a Pew Research Center poll released on Friday. Sixty percent of respondents said that cannabis should be legal for both medical and adult use. Thirty-one percent said it should be legalized for therapeutic purposes only, while just eight percent said it should continue to be criminalized across the board.
A majority of those in every age, race and political demographic included in the poll said they feel marijuana should be legal in some form, although many Republicans remain wary of adult-use legalization. Seventy-two percent of Democrats favored both medical and adult-use legalization compared to only 47 percent of Republicans.
Among the minority in opposition to federal legalization: President Joe Biden (D). White House Press Secretary Jen Psaki said last month that the president's position on the issue "has not changed," meaning he still opposes the reform. on Tuesday, Psaki refused to say whether Biden would sign or veto a cannabis legalization bill if passed by Congress.
The president instead backs modestly rescheduling the plant, decriminalizing possession, legalizing medical cannabis, expunging prior marijuana records and letting states set their own policies.
Read the full text of the new legislation below:
Ensuring Safe Capital Access for All Small Businesses Act of 2021 by Marijuana Moment on Scribd
Ensuring Access to Counseli… by Marijuana Moment
Homegrown Act by Marijuana Moment on Scribd
Schumer Worries Senate Marijuana Banking Vote Could Undermine Broader Legalization Push
Biden Won't Commit To Sign Marijuana Bill If Passed By Congress, Press Secretary Says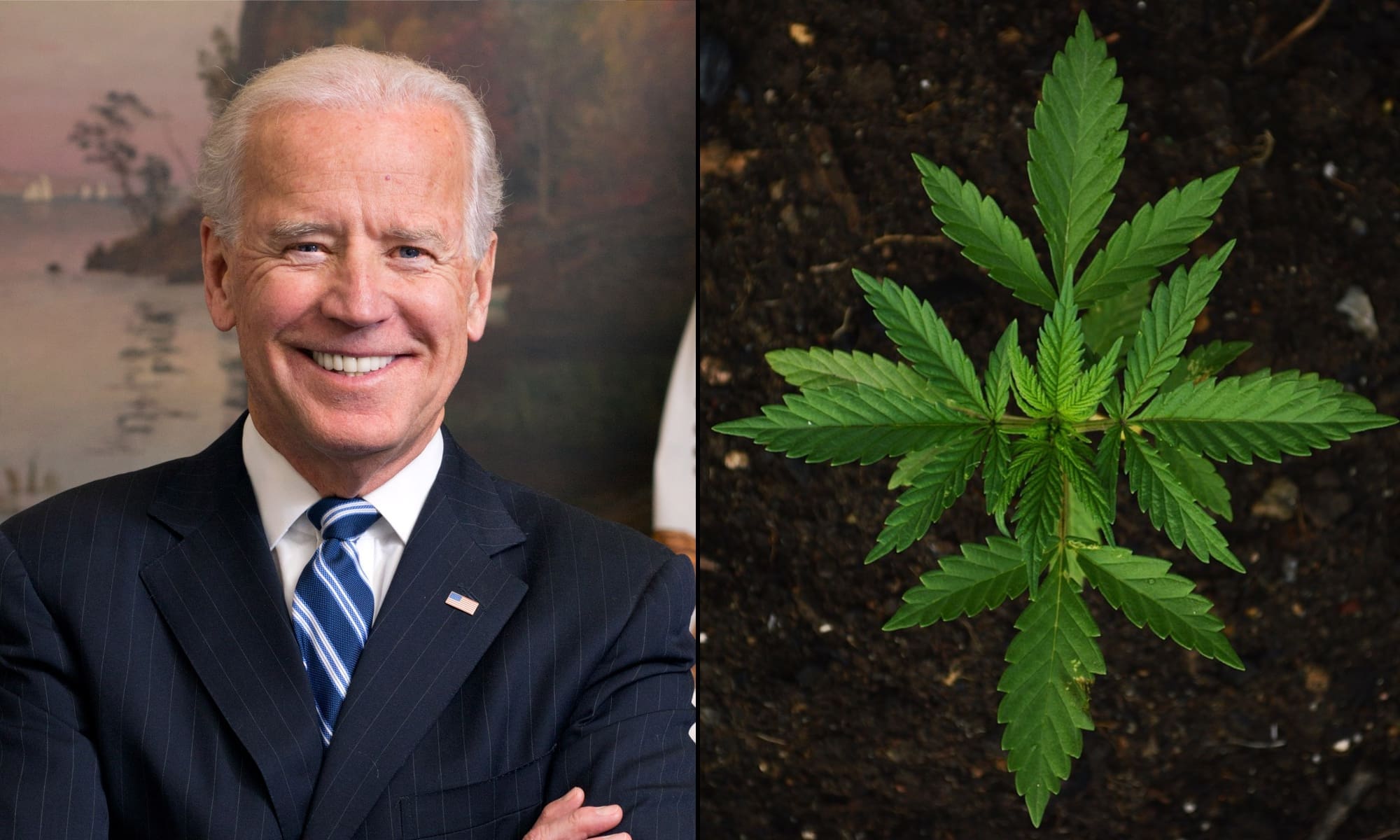 White House Press Secretary Jen Psaki on Tuesday declined to say whether President Joe Biden would sign or veto a bill to federally legalize marijuana if it arrives on his desk, noting that his cannabis policy position is at odds with broader proposals that congressional Democratic leaders are working on.
She was also asked about his stance on marijuana banking reform, the disconnect between public opinion favoring legalization and the president's opposition and whether Biden plans to revisit clemency applications for those facing federal sentences over cannabis.
The noncommittal response to the legalization question comes on the unofficial cannabis holiday 4/20—a day that has seen a wide range of politicians, including Senate Majority Leader Chuck Schumer (D-NY), voice support for comprehensive marijuana reform.
Psaki was pressed on the Senate leader's remarks and asked whether Biden would support legislation to end federal cannabis prohibition if Congress approved it.
"The president supports leaving decisions regarding legalization for recreational use up to the states, rescheduling cannabis as a Schedule II drug so researchers can study its positive and negative impacts and, at the federal level, he supports decriminalizing marijuana use and automatically expunging any prior criminal records," she said. "He also supports legalizing medicinal marijuana so that's his point of view on the issue."
Biden's positions to that end are well known, but an outstanding question has been whether his opposition to adult-use legalization is so strong that he would reject a reform proposal such as those currently being drafted in the House and Senate.
Asked directly what action the president would take if a federal legalization bill was sent to his desk, Psaki signaled that he wouldn't be inclined to sign it, stating "I just have outlined what his position is, which isn't the same as what the House and Senate have proposed, but they have not yet passed a bill."
The reporter followed up to ask about a separate cannabis pledge Biden made as a presidential candidate, when he said people incarcerated in federal prisons over non-violent marijuana offenses should be released.
Psaki said that would be addressed if cannabis was rescheduled to Schedule II—a dubious claim given that there are still serious penalties for offenses involving substances in that category as well. She also didn't provide any insight into whether the president is proactively pushing for the modest scheduling change.
Later in the briefing, the press secretary was asked where Biden stands on legislation to protect banks that service state-legal marijuana businesses from being penalized by federal regulators. The House approved the Secure and Fair Enforcement (SAFE) Banking Act along bipartisan lines on Monday.
She said it was a "good question," but she wasn't sure and told the reporter she would follow up with a response later.
When pushed on Biden's opposition to the legalization in the face of mounting, majority support among Americans, Psaki said that while he's in favor of decriminalization and legalizing medical marijuana, he wants more research on the "positive and negative effects" of adult-use legalization.
"He'll look at the research once that's concluded," she said. "Of course we understand the movement that's happening toward it. I'm speaking for what his position is and what long, consistently has been his position. He wants to decriminalize, but again, he'll look at the research of the positive and negative impacts."
The press conference ended with a final question about cannabis policy—specifically whether the Biden administration plans to revisit requests for clemency for federal cannabis convictions. The reporter cited the case of Luke Scarmazzo, who was sentenced to 22 years in federal prison for operating a state-legal medical cannabis business in California, as an example.
"Given, as you've noted in the briefing, the president's support for decriminalization, support for expunging exactly these types of offenses, are there any plans to revisit some of those bids for clemency?" the reporter asked.
"Well, I would just take it as an opportunity to reiterate that the president supports legalizing medicinal marijuana," Psaki said. "It sounds like this would have been applicable in this case, and of course decriminalizing marijuana use and automatically expunging any prior criminal records. In terms of individual cases, I can't get ahead of those obviously."
These question come, of course, on 4/20. But they also come at a time when there's a concerted push in both chambers of Congress to seize the opportunity they have with Democratic control to pass legalization legislation.
Schumer, Senate Finance Committee Chairman Ron Wyden (D-OR) and Sen. Cory Booker (D-NJ) have been working on a bill on their side. The majority leader told Marijuana Moment on Monday that he's working to push the president in a pro-legalization direction as they draft the measure.
Schumer said last week that the legislation will be introduced and placed on the floor "soon."
On the House side, Judiciary Chairman Jerrold Nadler (D-NY) said recently that he plans to reintroduced his legalization bill, the Marijuana Opportunity, Reinvestment and Expungement (MORE) Act, which cleared the chamber last year but did not advance in the Senate under GOP control.
Schumer Worries Senate Marijuana Banking Vote Could Undermine Broader Legalization Push