D.C. Psychedelics Decriminalization Initiative Officially Takes Effect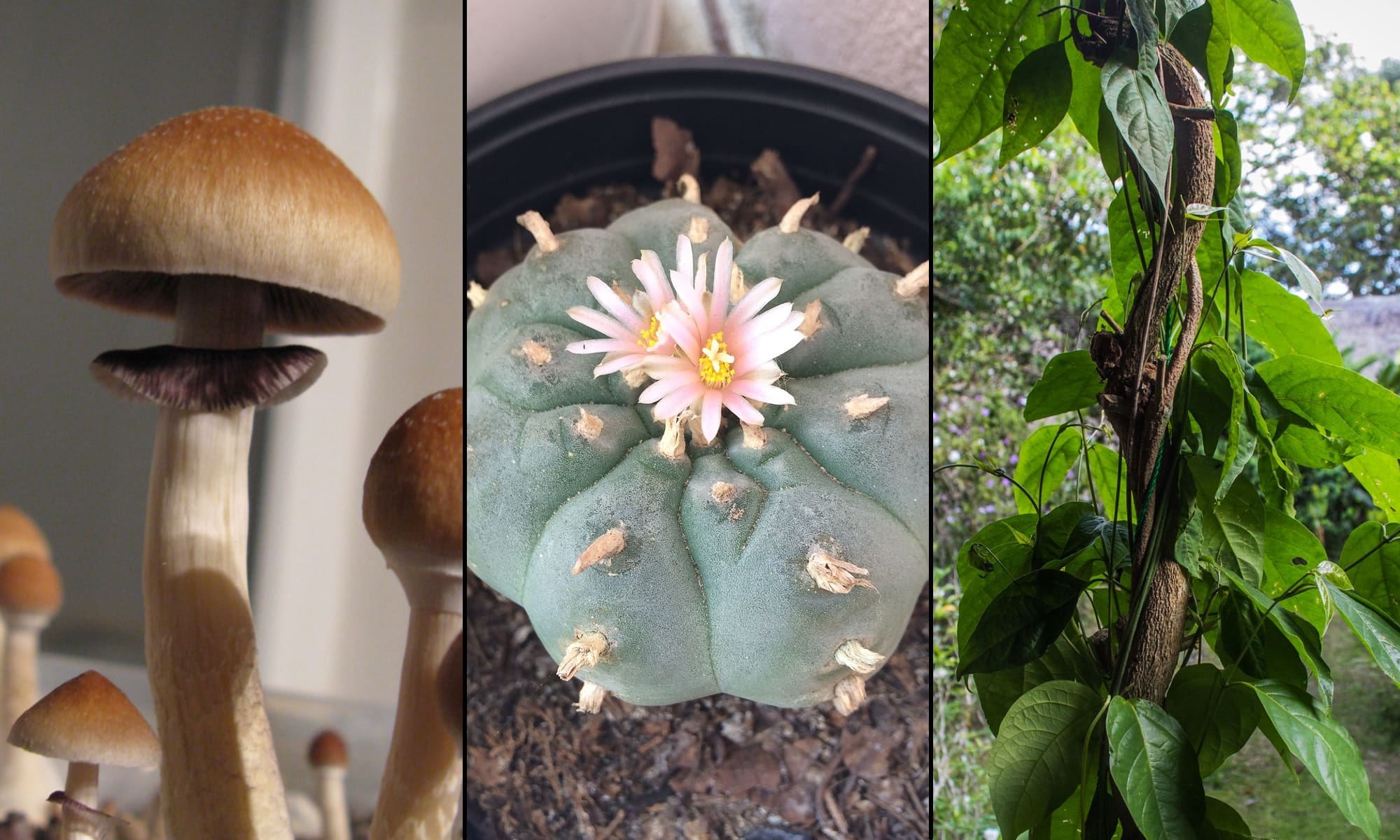 A wide range of psychedelics such as psilocybin and ayahuasca are now officially the lowest local law enforcement in the nation's capital as of Monday.
That's the result of a ballot measure that Washington, D.C. voters approved in November to decriminalize plant- and fungi-based entheogens.
But some activists who were behind the voter initiative aren't stopping now that their initial policy reform has gone into effect. The Plant Medicine Coalition (PMC) is now pushing the District Council to enact additional legislation to provide worker and child protections related to the use of plant- and fungi-based substances.
And they're asking the city to issue guidance to law enforcement about the implications of the new current policy.
"This document will inform law enforcement of the policy changes, and give guidance on how to safely assist individuals who may be under the influence of psychedelics," PMC wrote in an email to supporters. "Our conversations have been positive and we are continuing to connect D.C. officials with therapists, researchers, and other experts in our network to help guide the policy rollout."
PMC is also launching a grants program to help build the psychedelics community in D.C. The grants, applications for which will open on April 1, will be used to fund "community hubs and leadership for plant medicine education, training, documentation, and multidisciplinary integration."
In the meantime, months after voters approved an initiative to make enforcement of laws against entheogenic substances among the city's lowest priorities, that policy has officially taken effect following a mandatory 30-day congressional review period during which federal lawmakers can overturn local measures in the nation's capital. In this case, the House and Senate took no action, so the measure will be implemented as approved by 76 percent of D.C. voters.
The new law directs police to "make the investigation and arrest of persons 18 years of age or older, for non-commercial planting, cultivating, purchasing, transporting, distributing, engaging in practices with, and/or possessing entheogenic plants and fungi that are listed in Schedule I of the District of Columbia Uniform Controlled Substances Act of 1981…as among its lowest enforcement priorities."
This is a notable accomplishment for advocates, as Congress has previously used its unique authority over the government of the nation's capital to block the enactment of a voter-approved medical cannabis measure, a stance which was later reversed by a subsequent Congress.
But now, with Democrats in control of both chambers and the White House, there's a growing sense that the District will gain greater autonomy over its drug policy and other legislative issues.
At 12:01 AM, #Initiative81 became LAW in DC!!! Because this is YOUR moment, we asked our community, 'What is the SINGLE most important message or request you would share with a DC official in a meeting about Initiative 81?' Here's what you had to say! #PMC #i81 #RightToHeal pic.twitter.com/tyRmb6FQxz

— Plant Medicine Coalition (@PMCinDC) March 15, 2021
As one of its next steps, PMC says it will also be working with the D.C. Council to craft legislation that would ensure worker and child protections by prohibiting "the firing of individuals for use of plant medicines" and preventing "their children from being removed from the home for the same reason."
"No parents should have to live in fear of losing their kids for using plant medicines," PMC said in an email blast earlier this month.
Activists with the organization, which was founded in January, also have plans to lobby Congress on psychedelics issues from their headquarters in the nation's capitol. Part of that will involve pushing lawmakers to approve federal funding for research into the therapeutic potential of entheogenic substances.
While the local decriminalization measure doesn't provide for lawful sales of psychedelics, reform advocates are optimistic that 2021 is the year that a congressional spending bill rider is lifted that's prevented D.C. from creating a retail market for marijuana—about seven years after voters approved legalization.
The so-called Harris rider—named after its sponsor Rep. Andy Harris (R-MD)—was renewed as part of the latest appropriations legislation, but the congressman didn't proactively introduce it again last year in the Democratic-controlled House. Rather, it was included in the Senate version and ultimately made it into the final bill signed by President Donald Trump.
Lawmakers are already considering two new competing marijuana commerce bills—one from Mayor Muriel Bowser (D) and another from D.C Council Chairman Phil Mendelson (D).
The federal Government Accountability Office determined this month that the congressionally enacted D.C. rider does not preclude local officials from taking such procedural steps to prepare for an eventual reform. That came in response to a 2019 complaint from Harris, who notified the agency that the D.C. Council had introduced a legal sales bill and referred it to committees.
Separately, Bowser approved legislation in December to decriminalize possession of drug paraphernalia for personal use and promote harm reduction.
A different tea of activists filed a proposed ballot initiative to legalize marijuana sales in August, but it did not advance.
And a local councilman introduced a bill in October that would expand opportunities for formerly incarcerated people to participate in the city's existing medical cannabis market.
Wyoming Lawmakers Approve Marijuana Legalization Bill Sponsored By Top GOP Leaders
Photo elements courtesy of carlosemmaskype and Apollo.