Local Activists In Washington State Push For Psilocybin Decriminalization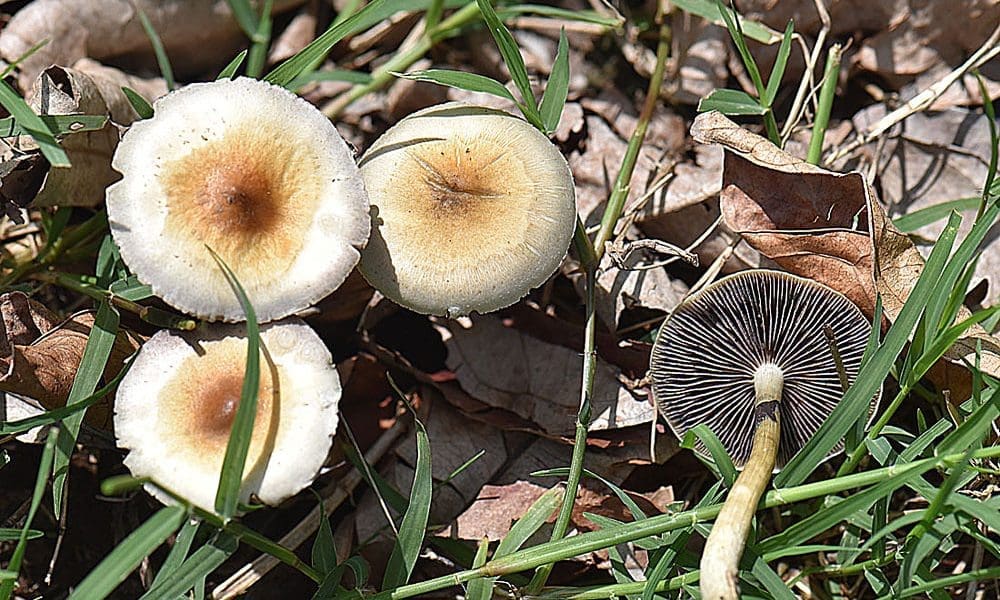 Voters in Spokane, Washington could make the city one of the latest to decriminalize psilocybin mushrooms under a proposed ordinance that was recently filed by local activists.
The initiative, which was introduced by the group Decriminalize Spokane, would make enforcement of laws prohibiting the personal possession, cultivation and limited distribution of psilocybin for adults 21 and over among the city's lowest priorities and would further ban officials from using "any city funds or resources to assist in the enforcement of laws imposing criminal penalties for the use, possession, transportation, cultivation, or distribution of psilocybin mushrooms."
The measure, which activists intend to qualify for the city's ballot, includes stipulations prohibiting the use or display of the psychedelic fungi in public spaces.
The "whereas" section of the measure points to scientific research on the therapeutic potential of psilocybin and the relatively low health risks it poses.
"Psilocybin can alleviate end-of-life anxiety for hospice and terminal cancer patients, can reduce prison recidivism, and can effectively treat depression, cluster headaches, addiction and trauma," it says.
The proposed ordinance was submitted to the City Council last month, and lawmakers had the option of endorsing and enacting it into law themselves, rejecting it and proposing an alternative or approving the petition and placing it before voters. But while the proposal was on the agenda for Monday, local legislators chose not to act, which means it will be vetted by city officials to ensure its language is lawful and then cleared for signature gathering by activists.
If they are successful in collecting enough valid petitions from registered voters, the ordinance could go before voters as early as November of this year. As currently drafted, here's the language of the ballot question that voters would see:
"Shall the Spokane Municipal Code be amended to make adult possession and transfer of limited quantities of psilocybin mushrooms the lowest possible law enforcement priority?"
According to The Spokane Spokesman-Review, activists will need 3,477 signatures to put the reform on the ballot.
Mason Lord, the chief petitioner, told the local newspaper that the proposal "is mostly about safety, and this is acknowledging certain legal substances that are accessible—like alcohol, for one—are far more dangerous." He added that it's about "the criminalization of a substance that has so much research showing that it's so much safer than legal substance adults (can access)."
This is the latest iteration of a the decriminalization movement that's evolved since Denver became the first city in the U.S. to decriminalize psilocybin mushrooms in 2019 via a citizen initiative.
Six other cities—Oakland, Santa Cruz, Ann Arbor, Washington, D.C., Somerville and Cambridge—have decriminalized possession of a broader collection plant-and fungi-based psychedelics since Denver's move.
In Oregon, voters approved historic initiatives to legalize psilocybin for therapeutic purposes and decriminalize drugs more broadly in November.
Legislators in California, Connecticut, Florida, Hawaii, Kansas, Missouri, Washington State and Virginia are also considering psychedelics and drug policy reform bills for the 2021 session.
A Republican lawmaker in Iowa introduced a bill to remove psilocybin from the list of controlled substances, which received a subcommittee hearing this week but did not advance. He also filed another piece of legislation to let seriously ill patients use psychedelic mushrooms, LSD, DMT and other drugs.
Read the text of the Spokane psilocybin decriminalization ordinance below: 
Spokane Psilocybin Decrimin… by Marijuana Moment
Hawaii Governor Has 'Concerns' About Legalization Bill Advancing In Legislature
Photo courtesy of Dick Culbert.