New Psychedelics Reform Group Sets Sights On Congress As Movement Builds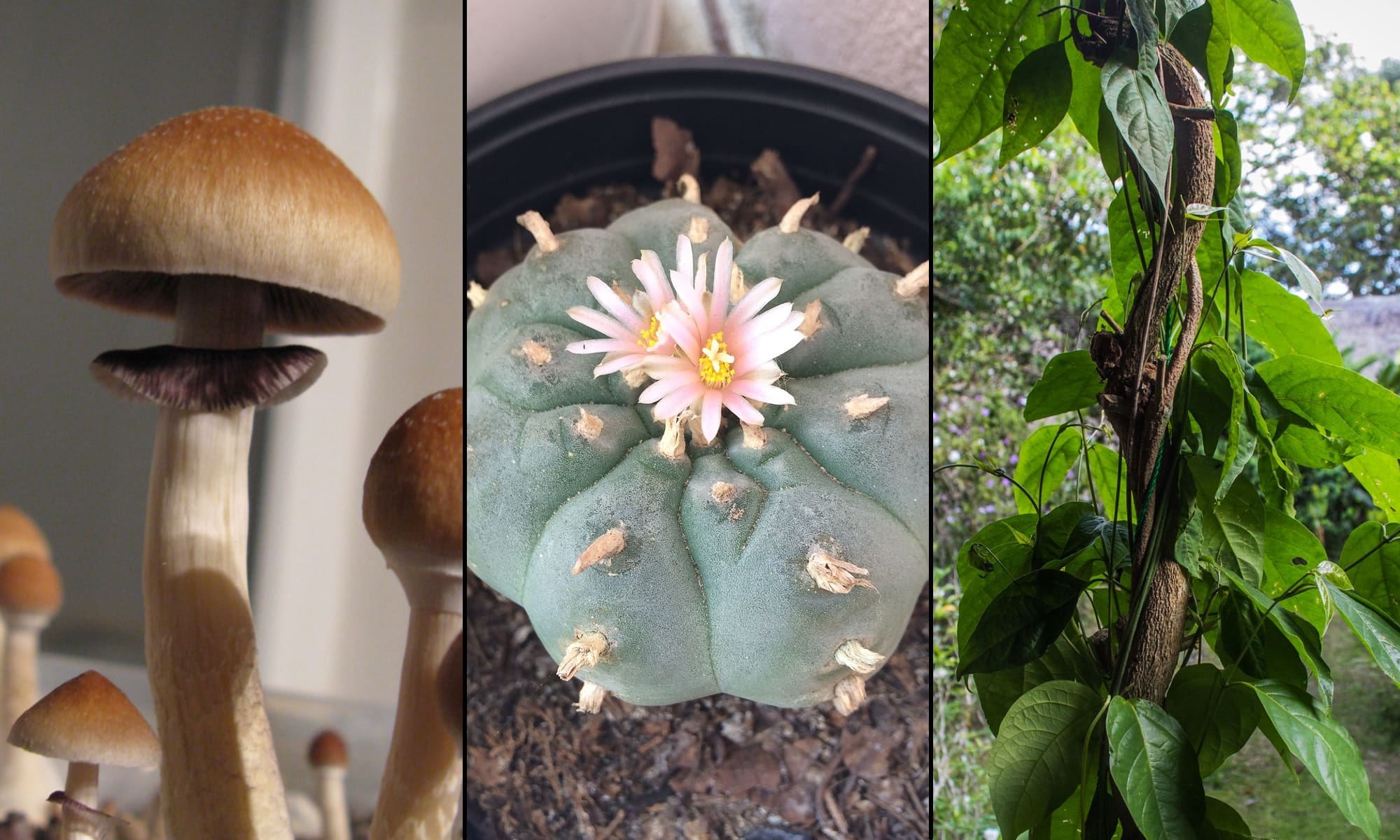 The psychedelics reform movement has seen a wave of successes at the state and local level over the past couple years, but a newly formed group says the timing is right to take their activism to the next stage: Congress.
The Plant Medicine Coalition (PMC)—founded by the head of the Washington, D.C. campaign that got psychedelics decriminalization passed locally in November's election—is a national organization that hopes to build upon what's already been accomplished and bring the issue to Capitol Hill, in part by pushing lawmakers to approve federal funding for research into the therapeutic potential of substances like psilocybin mushrooms and ayahuasca.
They will also work to ensure the effective implementation of D.C.'s city-level policy change while supporting other local activists as they push to change laws governing natural or synthetic psychedelics.
Melissa Lavasani, PMC co-founder, told Marijuana Moment in a phone interview that while she was working on the Decriminalize Nature D.C. campaign last year, it "became apparent to me that there was a lot of work to be done here."
"The psychedelic movement has had a very long history, but, you know, our federal government is still working on cannabis," she said. "Who is speaking to the federal government about psychedelics? It just looked like this natural fit."
Beyond being in the right place at the right time, Lavasani said PMC is also better positioned to get its foot in the congressional door because of connections she has with lobbyists at the government affairs firm American Continental Group. That includes Molly Ahearn Allen, who is also a co-founder of PMC.
The overwhelming support for decriminalization of entheogenic substances in the District of Columbia—where 76 percent of voters approved the proposal on Election Day—was a final sign for Lavasani that she needed to fully invest herself in this movement. She feels that the stories of personal wellness breakthroughs as well as scientific research into the therapeutic potential psychedelics that galvanized voters in D.C. could resonate with federal lawmakers, too.
"We really see PMC playing that role as the political hub of the psychedelic movement," she said. "How can we bring in the stakeholders into the movement and put them in front of our federal lawmakers, packaged in a certain way where they actually give a shit about it? It's a lot of work, but this is work that needs to happen if we want sweeping legislation passed and we want to create a system that works for everybody."
One of the first steps the organization plans to take is to push for bipartisan, congressional appropriations language that would dedicate $100 million in research into the therapeutic benefits of psychedelics. At the very least, it would generate conversation among lawmakers, and if those dollars did produce studies, Lavasani said she's confident the results would underscore the need to lift federal restrictions on these plants and fungi.
"Then you take the next step, and that next step is having conversations with very specific members in Congress whose local jurisdictions have already passed decrim measures in their cities and states," she said. "We'll say, 'Hey, you appropriated these funds in 2021,' or whenever it happens, hopefully, it's this year. You have pressure on them at their constituency level. Their constituents are voting for these measures and they're voting for plant medicine."
In that way, there's symbiosis between the local and national reform efforts. As more activists work to decriminalize psychedelics in cities and states across the country, the constituency grows and bolsters PMC's chances of building congressional support.
It will likely be a steep task, however. Rep. Earl Blumenauer (D-OR), whose state voted to legalize psilocybin therapy in November, is one of the only members of Congress to openly embrace psychedelics reform, for example. And when Rep. Alexandria Ocasio-Cortez (D-NY) attempted in 2019 to get a spending bill rider removed that she said inhibited research into these substances, many of her Democratic colleagues joined Republicans in rejecting the proposal.
But a lot has changed since that vote, with an ever-growing number of jurisdictions adopting decriminalization policies and public perception clearly shifting in favor of reform. By taking a strategic, bipartisan approach to their lobbying and consensus building, PMC says they can leverage the localized momentum and move Congress in the right direction.
PMC isn't the only national group pushing for psychedelics reform.
Decriminalize Nature (DN), an Oakland-based activist group has been collaborating with local chapters across the country to get their model decriminalization initiative passed. After getting the policy change enacted in Oakland, DN has empowered advocates in Santa Cruz, Ann Arbor, Michigan and Somerville, Massachusetts to follow suit—with hundreds of other activists expressing interest in doing the same in their own cities.
And the leaders behind Denver's 2019 campaign to decriminalize psilocybin mushrooms started SPORE last year, with similar goals to lead conversations about ending criminalization and promoting research nationally and even globally.
Lavasani says a key difference between PMC and DN is that her group isn't necessarily promoting one model of reform over the other. Any move to loosen restrictions on psychedelics—whether that's decriminalization, legalization for medical use or something else entirely—will get PMC's backing.
Voters in Oregon, for example, approved a statewide ballot initiative to legalize psilocybin therapy in November, but DN came out against the measure weeks before Election Day, expressing concerns about equitable access to the substance under a medicalization model.
The new group, PMC, isn't restricting its support to "natural" plant-and fungi-derived psychedelics, either, as DN has so far. Lavansani argues that the distinction is largely arbitrary, and that incorporating synthetic substances like LSD could improve access and prevent over-harvesting of entheogenic plans and fungi.
"PMC's perspective is that there's many roads to getting these plant medicines into people's hands, and the community model isn't the only option," she said. "We support any reforms that move the needle forward."
Further, Lavasani stressed, her group's relationship with experienced lobbyists at ACG, which is working with PMC on a pro bono basis, means they have a "direct line to Congress," giving them a unique advantage as they move to persuade lawmakers to take psychedelics reform seriously.
GOP Congressman Files Bill To Protect Veterans Who Use Medical Marijuana From Losing Benefits
Photo elements courtesy of carlosemmaskype and Apollo.