New Jersey Governor Signs Psilocybin Bill To Immediately Reduce Penalties For Possession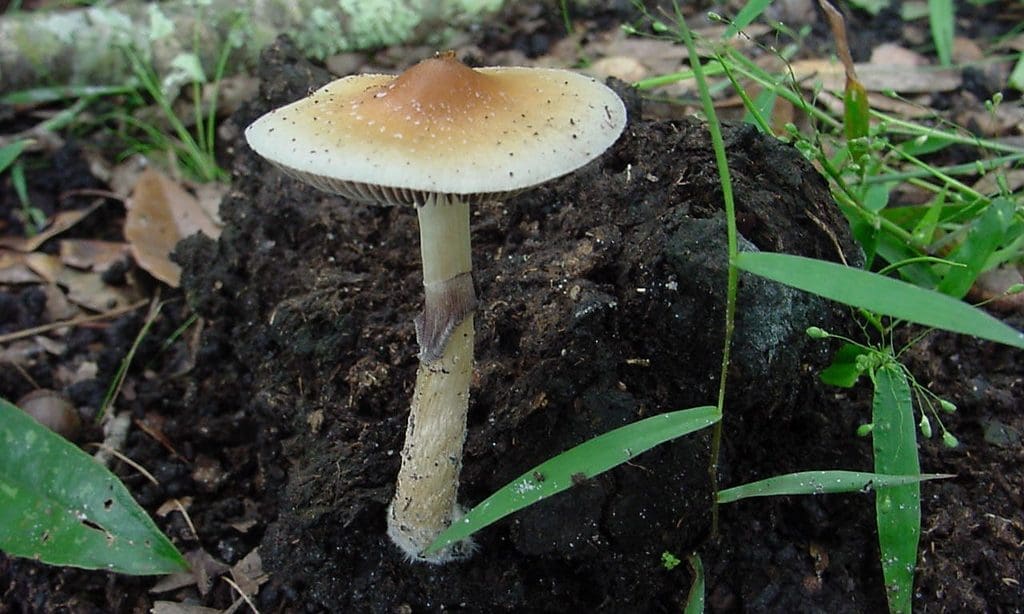 New Jersey Gov. Phil Murphy (D) signed a psilocybin reform bill into law on Thursday, immediately reclassifying possession of up to an ounce of psychedelic-containing mushrooms as a disorderly persons offense.
The new classification means individuals caught with small amounts of psilocybin are now subject to a maximum $1,000 fine, up to six months in jail or both. Previously the offense was a third-degree crime and carried a penalty of between three to five years behind bars and fines of up to $15,000.
The change puts mushroom possession on par with simple assault, harassment, shoplifting or resisting arrest in New Jersey.
Murphy signed the mushroom legislation, A 5084 / S 3256, along with a host of other bills on Thursday. He did not issue a signing statement on the psilocybin policy change.
Lawmakers sent the measure to the governor in mid-December, after passing it alongside two separate marijuana-related bills, one to implement the state's legal marijuana market, legalized by voters in November's election, and the other to decriminalize possession of small amounts of cannabis. The mushroom bill was originally introduced as an amendment to the decriminalization measure, but backers spun it off as a separate bill after some lawmakers said it was inappropriate to shoehorn into the marijuana legislation.
Sen. Nicholas Scutari (D), who first introduced the mushroom amendment, said Thursday the change mushrooms are still illegal in New Jersey, "but it's not going to ruin lives for a first offense."
"Obviously the governor recognizes our continued failed war on drugs," Scutari told USA Today network reporter Stacey Barchenger. "This was an old relic of the war on drugs; a felony conviction for simple possession of a mushroom."
Meanwhile, Murphy has not yet signed either of the marijuana bills. After lawmakers passed the measure to implement legalization, the governor said he opposed its lack of penalties for underage possession. An initial effort to address his concern through follow-up legislation failed, but lawmakers last week approved a new proposal, under which adults 18 to 20 would face a $50 fine for possession of up to an ounce of cannabis and a $100 fine for more than that amount.
Now, we're calling on New Jersey's elected officials to take action on cannabis legalization and decriminalization.

Voters approved cannabis legalization 3 months ago.

Since then, thousands of arrests have been made for cannabis possession across the state.

— ACLU of New Jersey (@ACLUNJ) February 4, 2021
During his State of the State address last month, Murphy said New Jersey was "on the verge" of implementing marijuana legalization. "This hasn't been an easy fight, nor has it happened as quickly as I would have liked," he said, "but we are in a better place, a smarter place and a more just place than ever before."
While New Jersey's new psilocybin law does not decriminalize the substance, it represents a growing trend of state and local lawmakers introducing measures to roll back criminal penalties for simple possession of psychedelics and other drugs. A bill introduced in New York last month, for example, would remove criminal penalties for possessing small amounts of any drug and instead levy fines of $50.
This week Washington State lawmakers unveiled even more sweeping legislation, proposing to eliminate penalties for possessing personal-use amounts of any controlled substance and expand outreach, treatment and recovery services. Possession thresholds would be set by a panel that would include people who currently use illegal drugs as well as individuals in recovery.
"Substance disorder is among the only health conditions for which a person can be arrested for displaying symptoms," the Washington bill says. "Treating substance disorder like a crime through arrests and incarceration further disrupts and destabilizes the lives of these individuals."
In some states, legislatures are considering legalizing medical use of some illicit substances. A Hawaii bill introduced last month, for example, would legalize the therapeutic use of psilocybin mushrooms. Florida lawmakers last week introduced similar legislation, while lawmakers in Connecticut have proposed creating a task force to study the medical benefits of psilocybin.
The substance "has shown efficacy, tolerability, and safety in the treatment of a variety of mental health conditions, including, but not limited to, addiction, depression, anxiety disorders, and end-of-life psychological distress," the Florida bill says, noting that the state has "one of the highest prevalence rates of mental illness among adults in the nation."
On the local level, officials in the Massachusetts cities of Cambridge and Somerville recently decriminalized possession of plant- and fungi-based psychedelics. The measures also call on police to stop arresting people for possessing or using any illegal drugs.
Three other cities—Oakland, Santa Cruz and Ann Arbor—have also decriminalized possession of psychedelics through city council action. Voters in Washington, D.C., approved a similar decriminalization measure in November.
No state, however, has challenged the nation's war on drugs like Oregon, where voters last election passed initiatives to legalize psilocybin therapy and remove criminal penalties for possessing small amounts of any drug.
Oregon's decriminalization law, under which people caught with a controlled substance must pay a $100 fine or complete a health assessment, took effect on Monday.
Washington Lawmakers Introduce Long-Awaited Bill To Decriminalize All Drugs And Expand Treatment
Image courtesy of Kristie Gianopulos.