New York, Virginia And Other States Consider New Drug Decriminalization Bills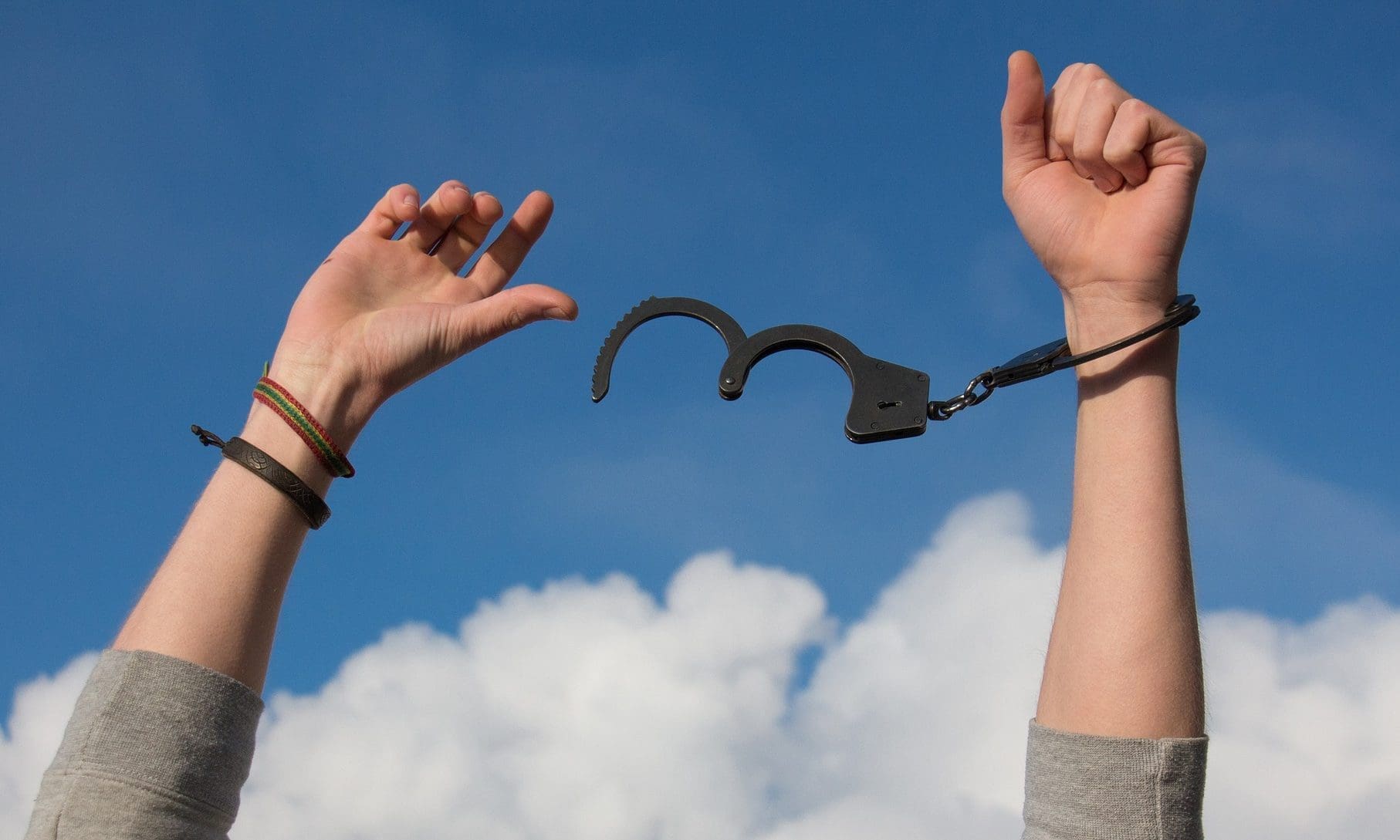 Oregon made history when voters approved a ballot initiative to decriminalize possession of all drugs and expand access to treatment in November. Now, a number of other U.S. states could follow suit, with a New York lawmaker introducing a similar decriminalization bill last week and proposed legislation waiting in the wings in Washington State and California.
A newly proposed resolution in Virginia, meanwhile, would have state officials begin studying decriminalization models, such Oregon's, that move away from a crime-control approach to drug use and instead emphasize public health.
"Such reforms have resulted in significant financial savings to such states," the Virginia resolution says, "in both the adjudication of criminal cases and the reduced burden on jails and prisons."
Many drug policy reform advocates and observers still see state legislatures as a less likely path to all-drug decriminalization than citizen initiatives, and indeed some influential backers are already setting their sights on 2022 ballots. But the efforts emerging in statehouses so far this year are an early indication that decriminalization is finding more traction with state lawmakers after an election in which voters approved every major state-level marijuana and drug reform measure put before them.
Here's a rundown of some of the decriminalization proposals being considered as this year's state legislative sessions get underway:
New York
A bill introduced last week by Sen. Gustavo Rivera (D), S1284, would remove criminal penalties for possessing small amounts of any controlled substance and instead levy fines of $50.
"The purpose of this legislation is to save lives and to help transform New York's approach to drug use from one based on criminalization and stigma to one based on science and compassion," the bill says, "by eliminating criminal and civil penalties for the personal possession of controlled substances."
Low-level possession would be changed from a class A misdemeanor to a violation punishable by a $50 fine. Someone caught with a small amount of drugs could also participate in what the bill describes as "a needs screening to identify health and other service needs." If they completed the screening within 45 days, the fine would be waived.
The screening's aim would be to "identify health and other service needs," the bill says, "including but not limited to services that may address any problematic substance use and mental health conditions, lack of employment, housing, or food, and any need for civil legal services."
As with Oregon's decriminalization law, the goal of the New York bill is to deprioritize policing of personal drug use while also facilitating better access to treatment for individuals with substance use disorders.
"Treating substance use as a crime by arresting and incarcerating people for personal use offenses," it says, "causes significant harm to individuals who use drugs by disrupting and further destablilzing their lives."
—
Marijuana Moment is already tracking more than 200 cannabis and drug policy reform bills in state legislatures and Congress this year. Patreon supporters pledging at least $25/month get access to our interactive maps, charts and hearing calendar so they don't miss any developments.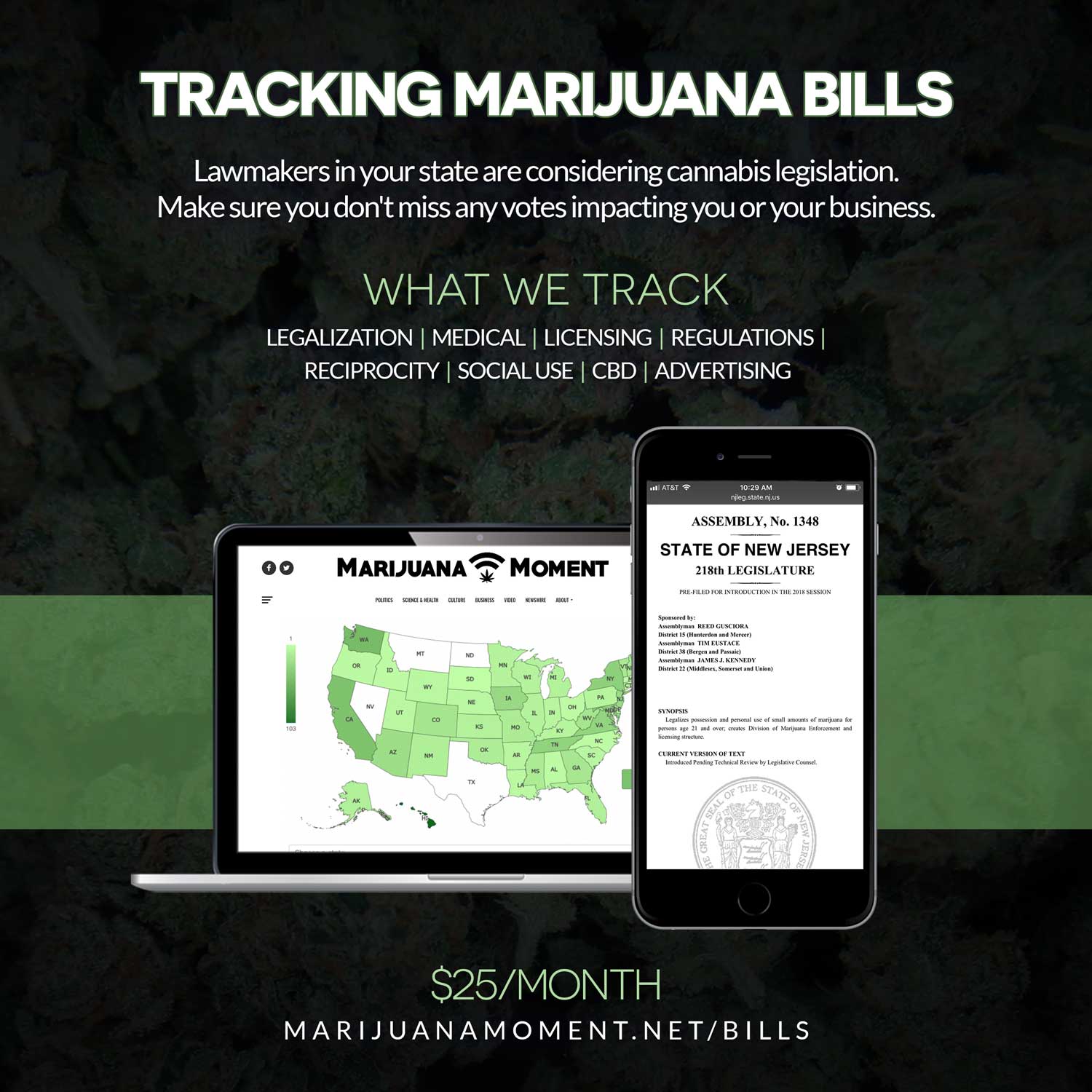 Learn more about our marijuana bill tracker and become a supporter on Patreon to get access.
—
"For well over a century, even as the scientific understanding of substance use disorders as a medical condition has increased, New York and other states have continued to treat drug use as a moral failing and as a crime, thereby stigmatizing and incarcerating millions of people for having a disease," Rivera, who chairs the Senate Health Committee, wrote in a sponsorship memo. "Such treatment stands in stark contrast to how society and government treat individuals suffering from other diseases, such as cancer or an anxiety disorder. While individuals with these other illnesses are usually seen as worthy of compassion, support, and medical care, those with an SUD are disparaged, criminalized, and treated as undeserving of assistance and compassion."
Very honored to continue my role as Chair of the @NYSenate Health Committee. I will serve as a member of the committees on Finance, Mental Health, Alcoholism & Substance Abuse, Housing, Crime & Corrections, and Higher Education.

— Gustavo Rivera (@NYSenatorRivera) January 11, 2021
The bill would also establish a state drug decriminalization task force to "develop recommendations for reforming state laws, regulations and practices so that they align with the stated goal of treating substance use disorder as a disease, rather than a criminal behavior."
Among the task force's jobs would be to identify how much of a controlled substance is consistent with non-prescription use, which could be used to adjust possession limits. The body would also use data about the types of services people with drug use disorders "desire but cannot access," as well as "barriers to existing services."
The task force would consist of various political appointees, health and drug use experts, a prosecutor, a public defender and an array of other state officials or their designees. "Further," the bill says, "appointees shall include people with prior drug convictions, individuals who have participated in a drug court program, individuals who have been formerly incarcerated, individuals impacted by the child welfare system, and representatives of organizations serving communities impacted by past federal and state drug policies."
Additionally, S1284 would allow for the expungement of certain past drug convictions and remove certain drug accessories—specifically those "used for the purpose of injecting, ingesting, inhaling or otherwise introducing drugs into the human body"—from the state's prohibited category of drug paraphernalia. Equipment used to produce or process controlled substances would still be prohibited.
Filed last Friday, the measure has been assigned to the Senate Codes Committee.
Washington State
Advocates in Washington were originally hoping to put a decriminalization initiative on the state's 2020 ballot, but the campaign's signature-gathering effort was put on hold due to complications caused by the COVID-19 pandemic. Now the group behind the effort, Treatment First Washington, is hoping to put the proposal in front of lawmakers this legislative session.
In a public Zoom meeting last Thursday about the effort, affiliates of the group said they've been in talks with six specific House lawmakers—including Reps. Kirsten Harris-Talley, Lauren Davis, Joe Nguyen, Nicole Macri, Tarra Simmons and Frank Chopp, all Democrats—trying to finalize language of the bill and secure a sponsor.
"I was hoping by today that we would have sort of updated bill language and a specific bill number to share with this group, but it's not quite ready," Mark Cooke, an ACLU of Washington attorney and consultant for Treatment First Washington, said on the call. "We should have the bill language very soon."
Cooke referred follow-up questions to Treatment First's media contact, Christina Blocker, who did not answer Marijuana Moment's questions about the status of the bill but indicated there would be a press event about the effort later this week.
Judging from the group's past description of its proposal, the measure would largely resemble Oregon's new decriminalization law. It would decriminalize possession of all drugs, replacing criminal penalties with a relatively small civil fine and giving people the option to participate in treatment instead of paying that fine. Like Oregon's measure, the Washington proposal would also earmark tax revenue from the state's legal cannabis system to fund the expansion of drug treatment services.
Marijuana in Washington is currently taxed at 37 percent, the highest state-level cannabis tax rate in the country. The tax brought the state nearly $470 million in fiscal year 2020, according to state regulators.
One difference from Oregon's measure, the group said late last year, is that Washington's decriminalization law would create a body, similar to the one envisioned in the New York bill, that would use community input and expert testimony to establish details such as possession limits. Oregon's initiative used existing state law to set those thresholds.
The Washington proposal, however, could change considerably as advocates work to win broader support from lawmakers. The provision to pay for expanded treatment services with cannabis tax revenue, for example, may not fly with a legislature that's come to rely on hundreds of millions of dollars in cannabis money to fund other government operations.
California
So far California lawmakers haven't introduced a measure to decriminalize all drugs, although that's not entirely out of the question. Given the state's size, influence and history of leadership in the drug reform movement, advocacy groups are still exploring ways to put all-drug decriminalization on the legislative calendar this session.
"As far as California, that one has been a priority of ours," Matt Sutton, director of media relations at Drug Policy Alliance (DPA), told Marijuana Moment this week, "and we have been working with the legislature to introduce something and will likely do so this session."
Potentially complicating the effort to decriminalize all drugs in California—at least for the moment—is a forthcoming narrower decriminalization proposal from state Sen. Scott Wiener (D), who has said he plans to introduce legislation that would decriminalize only psychedelic drugs, such as psilocybin mushrooms, ibogaine and DMT.
Legislative language for the proposals isn't yet available, but Sutton at DPA said the group is in contact with Wiener about how to coordinate the two prospective bills.
Virginia
Virginia lawmakers are also working to get the state to begin considering drug decriminalization, although they're setting out at a slower pace than the other states. A joint resolution introduced last week by Del. Sally Hudson (D), HJ 530, would task the state Crime Commission with studying alternative approaches to drug enforcement, "including decriminalization of the possession of substances."
Language of the proposed resolution argues that "the War on Drugs has entailed overwhelming financial and societal costs, and the policy behind it does not reflect a modern understanding of substance use disorder as a disease or substance abuse as a public health problem."
"Traditional legal interventions, including arrest and incarceration, have proven ineffective in treating addiction and promoting public health," it continues, "requiring new approaches that emphasize treatment and rehabilitation over arrest and punishment."
Under the proposal, the Virginia State Crime Commission would need to complete its assessment by November 30, 2021, and submit its findings at the start of the 2022 legislative session.
Just last year, Virginia lawmakers decriminalized marijuana, making possession of up to one ounce of cannabis punishable by a $25 fine with no threat of jail time and no criminal record—a law that took effect in July. Now, with the support of Gov. Ralph Northam (D), the legislature is expected to seriously consider legalizing marijuana in 2021.
Oregon
Meanwhile, Oregon's passage of Measure 110, last election's major drug decriminalization measure, is already making an impact in the state. Last month the district attorney in Multnomah County, the state's largest, announced that he would stop pursuing drug possession cases immediately, even though the law doesn't officially take effect until February.
"The passage of Ballot Measure 110 sends a clear message of strong public support that drug use should be treated as a public health matter rather than a criminal justice matter," District Attorney Mike Schmidt said in a press release.
Schmidt was the third Oregon DA to announce such a change, following prosecutors in Clackamas and Deschutes counties.
Under Oregon's measure, simple drug possession will be treated as a civil infraction, punishable by a $100 fine and no jail time. The fine can be waived if an individual can demonstrate to a court that they've completed a substance misuse assessment.
Local Reform Efforts
More broadly in the U.S., proposals to decriminalize drugs—and especially plant-based psychedelic drugs, such as psilocybin mushrooms—have been gaining momentum in recent years. Both Denver and Oakland, CA, decriminalized certain forms of psychedelics in mid-2019. In 2020, Santa Cruz and Ann Arbor did the same. And in November, voters in Washington, D.C., passed a psychedelics decriminalization initiative with more than 76 percent support.
Virginia Governor Unveils Bill To Legalize Marijuana As Lawmakers Schedule First Hearing