Mexican Senate Will Vote On Marijuana Legalization Bill By End Of October, Majority Leader Says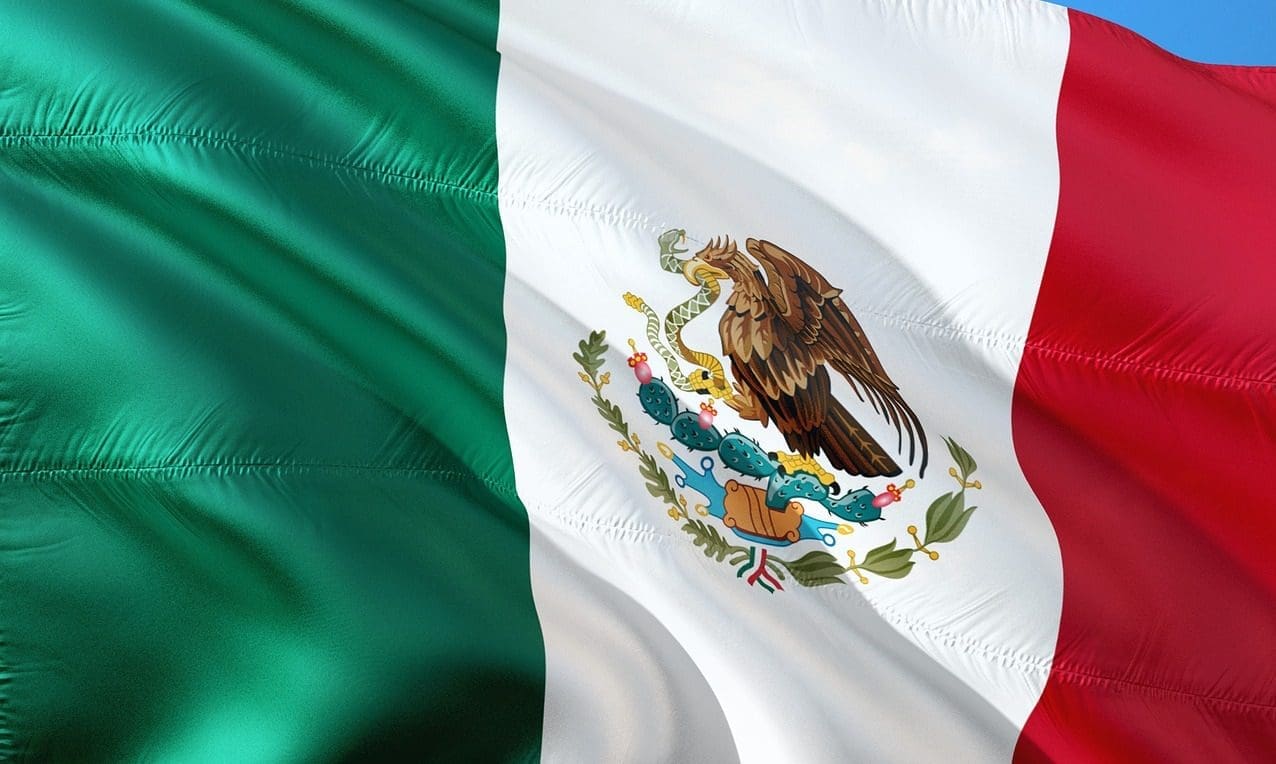 The Mexican Senate will likely vote on a bill to legalize marijuana within the next two weeks, the chamber's majority leader recently said.
Activists have been eagerly awaiting action on the reform legislation since the Supreme Court deemed personal possession and cultivation of cannabis unconstitutional in 2018—though some are pushing for a greater emphasis on social equity before lawmakers pass the pending bill in its current form.
The high court in April granted a second deadline extension to give legislators additional time to enact the policy change amid the coronavirus pandemic, pushing it to December 15. That said, Ricardo Monreal, the ruling MORENA party's leader in the Senate, said the chamber will advance the bill before the end of October.
It's not clear if the legislation will go through the committee process or straight to the floor given that tight timeline. Zara Snapp, a legalization activist with the Instituto RIA and the coalition #RegulacionPorLaPaz, told Marijuana Moment that advocates have similarly heard from senators that the plan is to quickly pass the proposal and they're "hopeful" that's the case.
If the Senate passes the legal cannabis bill it will still have to go before the other house of the nation's Congress, the Chamber of Deputies.
President Andrés Manuel López Obrador said in August that marijuana reform legislation will advance in the new session. The bill was approved by several committees earlier this year, but the COVID-19 outbreak derailed negotiations.
The civil rights group México Unido outlined its concerns about the current proposal in a Twitter thread on Tuesday, contending that as drafted it would allow select companies to monopolize the industry.
El dictamen para regular #cannabis que hasta el momento ha sido aprobado en el @senadomexicano posibilita la concentración del mercado en pocos actores, dejando los beneficios para unas cuantas empresas. pic.twitter.com/nzEJstNgAQ

— México Unido (@MUCD) October 13, 2020
They said that amending the measure should be "a matter of distributing the benefits of the market among those who have been most affected" by cannabis criminalization, according to a translation.
Para tener #cannabislegalconjusticiasocial hay que evitar la formación de oligopolios y sobrecomercializar el mercado: se trata de distribuir los beneficios del mercado entre quienes más han sido afectados.

— México Unido (@MUCD) October 13, 2020
The legalization bill that's set to advance this coming session was revised during a joint meeting of the Justice, Health, Legislative Studies and Public Safety Committees in March.
The proposal would allow adults 18 and older to possess and cultivate marijuana for personal use. Individuals could grow up to 20 registered plants as long as the total yield doesn't exceed 480 grams per year. Medical patients could apply to cultivate more than 20 plants, however.
Legal personal possession would be capped at 28 grams, but possession of up to 200 grams would be decriminalized.
The Mexican Institute of Regulation and Control of Cannabis, a decentralized body established under the measure, would be established and responsible for regulating the market and issuing licenses for marijuana businesses.
The bill proposes a 12 percent tax on cannabis sales, with some revenue going toward a substance misuse treatment fund.
Public consumption would be permissible, except in spaces designated as 100 percent smoke-free. Hemp and CBD would be exempt from regulations that apply to THC products.
An earlier version of the legislation was approved by Senate committees last year ahead of the court's previous October 2019 deadline.
Sen. Julio Ramón Menchaca Salazar, also of the MORENA party, said in April that while legislators must still resolve certain disagreements about the legislation, legalizing cannabis could fill treasury coffers at a time when the economy is recovering from the pandemic.
As lawmakers work to advance the reform legislation, there's been a more lighthearted push to focus attention on the issue by certain members and activists. That push has mostly involved planting and gifting marijuana.
Last month, a top administration official was gifted a cannabis plant by senator on the Senate floor, and she said she'd be making it a part of her personal garden.
A different lawmaker gave the same official, Interior Ministry Secretary Olga Sánchez Cordero, a marijuana joint on the floor of the Chamber of Deputies last year.
Cannabis made another appearance in the legislature in August, when Sen. Jesusa Rodríguez of the MORENA party decorated her desk with a marijuana plant.
Drug policy reform advocates have also been cultivating hundreds of marijuana plants in front of the Senate, putting pressure on legislators to make good on their pledge to advance legalization.
Federal Agency Says USDA's Hemp Rules "Stifle" Industry Growth And Hurt Small Businesses
Anti-Marijuana Lawmaker Files Legalization Bill In North Dakota To Avoid Activist Ballot Measure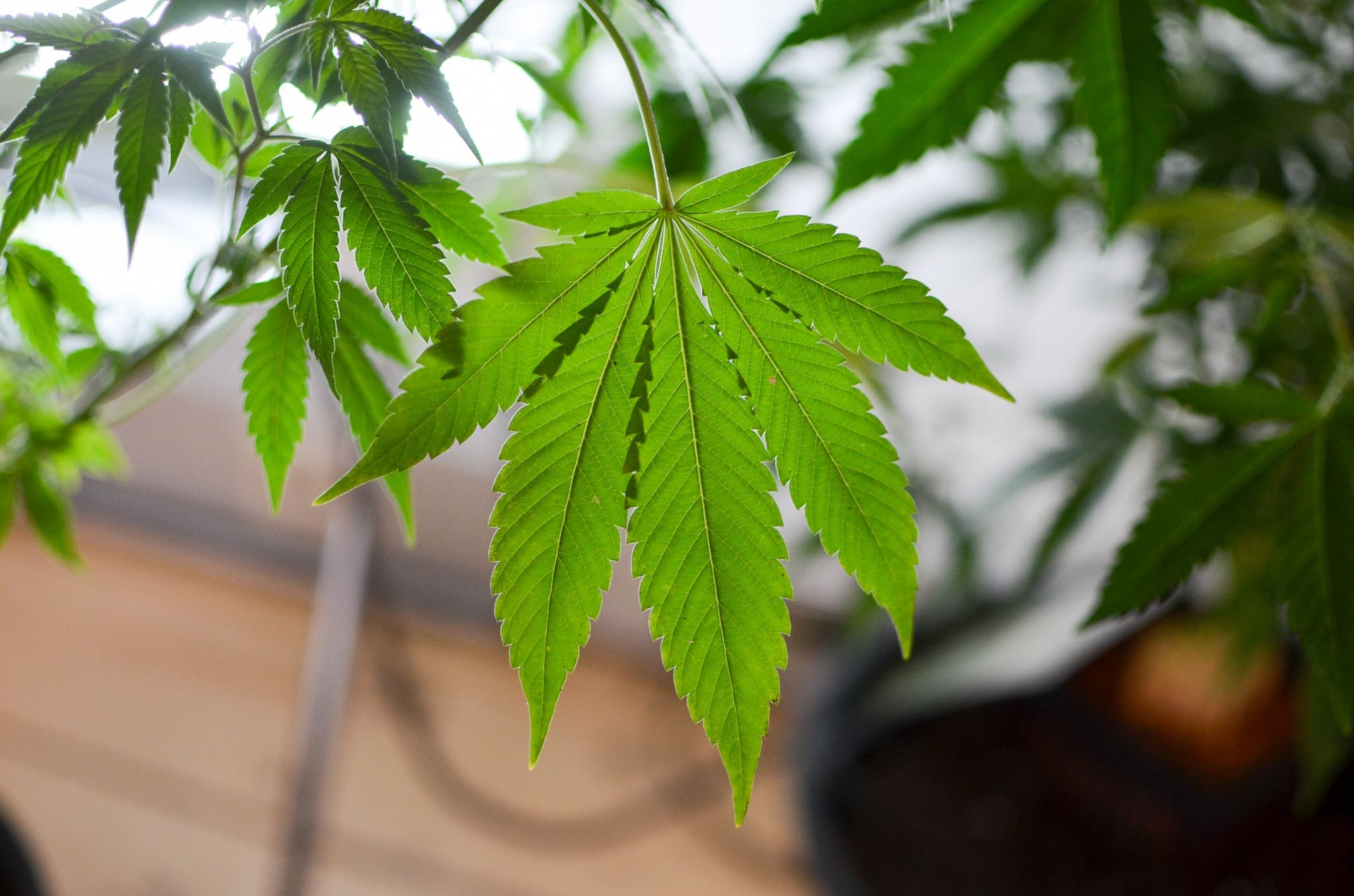 North Dakota's secretary of state on Friday approved the format of a proposed marijuana initiative, clearing the way for activists to collect signatures to place it on the 2022 ballot. Meanwhile, a Republican lawmaker is pushing a cannabis legalization bill he introduced even though he does not support the underling policy change.
Rather, Rep. Jason Dockter (R) said he recognizes the seeming inevitability of legal marijuana reaching the state as more neighboring jurisdictions enact reform and as activists gain momentum for their agenda. If the state is going to enact legalization, he wants the legislature to dictate what that program looks like instead of leaving it in the hands of advocacy groups.
Dockter's House Bill 1420 would allow adults 21 and older to possess and purchase up to one ounce of cannabis for personal use, but home cultivation would not be allowed.
Licensed cultivation facilities that provide cannabis products to retailers "may grow an amount of marijuana sufficient to meet the demands of the public."
Under the proposal, legal cannabis sales would begin on February 1, 2022.
The bill is being supported by the pro-reform campaign Legalize ND. The group placed a legalization measure on the 2018 ballot that was defeated by voters. They tried to qualify another initiative last year but signature gathering complications caused by the coronavirus pandemic got in the way.
It's not clear if they will now still pursue previously announced plans for 2022 in light of the new bill, which they said they are "proud of" and is the result of engaging lawmakers in more than six months' worth of conversations.
Meanwhile, a separate activist group has already filed its own 2022 legal marijuana measure that would make it so adults could possess marijuana and grow up to 12 plants (up to six of which could be mature). Secretary of State Al Jaeger said on Friday that the group can begin working to gather the 26,904 valid signatures from registered voters they will need to place the measure on the ballot.
"I am glad the North Dakota legislature is coming to the realization that legalization will move forward with or without them," Jody Vetter, chairwoman for that effort, the ND for Freedom of Cannabis Act, told Marijuana Moment.
She added that while the Dockter's bill is "a step in the right direction toward ending prohibition, there are concerns," pointing to the lack of legal home cultivation and remaining criminal charges for certain cannabis-related activity.
"Criminal charges surrounding possession should only apply if someone is found to be selling cannabis without proper license or contributing to minors," Vetter said. "We are moving forward with the ND For Freedom of Cannabis Act. Home growing is essential for any legal program and an overwhelming majority of North Dakotans are ready to stop criminally charging citizens for simply possessing cannabis."
Jared Moffat, state campaigns manager for the national Marijuana Policy Project, told Marijuana Moment that "though this isn't an ideal legalization bill, it's a significant testament to the strength of our movement that legalization opponents are now preemptively filing their own legislation to legalize and regulate marijuana for adults."
"These lawmakers are aware that a majority of their constituents support legalization, and you have to give them some credit for acknowledging that," he said.
The bill contains a number of restrictions on labeling and advertising, as well as penalties for impaired driving. A health council would be tasked with developing further regulations on issues such as the allowable amount of THC in edibles and testing standards.
"I'm not for [legalization] at all, but I understand that it's coming, and we have to address the issue," Dockter told Inforum. "I'm trying something different in government—we're trying to be proactive and not be reactive."
House Majority Leader Chet Pollert said that he's not "a marijuana person," but he acknowledged that cannabis legalization is coming. While he would have previously been inclined to oppose Dockter's bill, Pollert said voter approval of a legalization initiative in South Dakota has given him pause, adding that the legislature should "take a long, hard look" at the policy change.
Neighboring Montana also moved to legalize marijuana for adult use during the November election, adding to the regional pressure to get on board. Canada, which also borders the state, has a national legal cannabis market.
North Dakota voters approved a medical cannabis ballot measure in 2016.
Aside from the new broad legalization legislation, state lawmakers also recently introduced a separate bill to significantly expand the decriminalization of marijuana possession in the state. The proposal, which was filed last week, would build on an initial cannabis decriminalization law that was enacted in 2019.
Read the North Dakota cannabis legalization bill below: 
North Dakota marijuana lega… by Marijuana Moment
Virginia Marijuana Legalization Bill Approved By Senate Committee, With Home Cultivation Provisions Intact
Photo courtesy of Philip Steffan.
Bill To Allow Medical Marijuana Use At Hotels And Airbnbs Filed In Missouri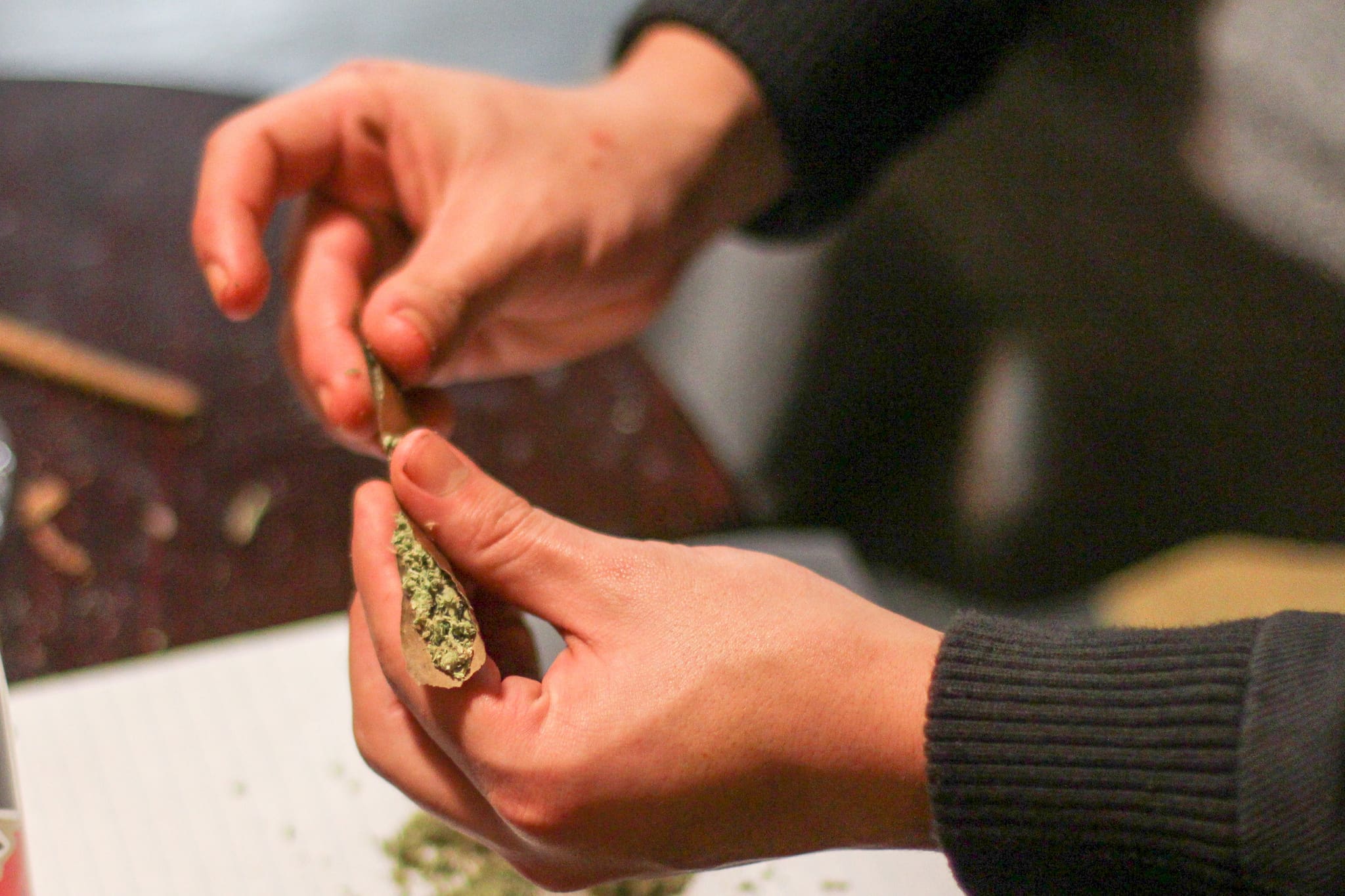 Hotels, Airbnbs and other lodging facilities in Missouri would be allowed to let medical marijuana patients consume cannabis on their properties under a recently filed bill.
The legislation, titled the "Reduction of Illegal Public Consumption by Allowing for Compassionate Access to Medical Marijuana Act," would require the state Department of Health and Senior Services to create a new "medical marijuana lodging establishment" license for the facilities. They would have to submit an application and a $50 fee to the agency in order to obtain the new approval.
Once licensed, lodging facilities would have to follow certain rules such as confirming that guests are registered medical cannabis patients, posting signage that says marijuana can be consumed on the property and ensuring that consumption areas are at least 25 feet away from sections where its prohibited.
Places that knowingly permit cannabis to be used without a license would be subject to a $1,000 fine for a first offense, $2,000 for a second, $5,000 for a third and the suspension of their business license for a fourth.
—
Marijuana Moment is already tracking more than 400 cannabis, psychedelics and drug policy bills in state legislatures and Congress this year. Patreon supporters pledging at least $25/month get access to our interactive maps, charts and hearing calendar so they don't miss any developments.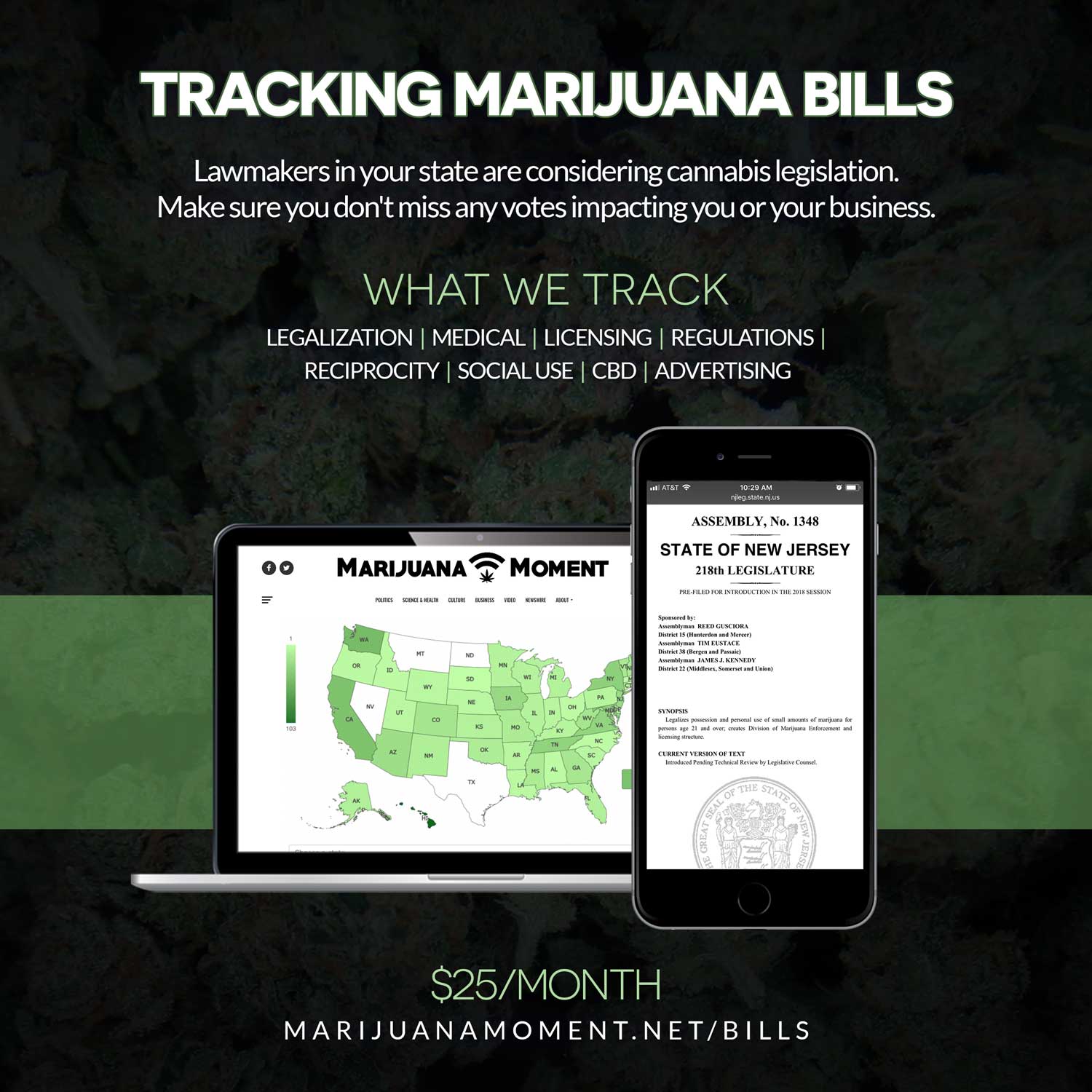 Learn more about our marijuana bill tracker and become a supporter on Patreon to get access.
—
Theoretically, if this bill is approved, it could promote tourism in the state, as it specifically allows hotels and other facilities to accept out-of-state medical cannabis certifications for guests.
There's a similar policy on the books in Colorado, where a bill providing for social consumption site licenses was signed last year.
In a new related study, researchers took a look at the prevalence of Airbnbs allowing marijuana consumptions in Denver and found that it's surprisingly common—much more so than for tobacco use.
"A substantial number of Airbnb listings in Denver, Colorado permit cannabis use and venues permitting cannabis use may be more likely to also permit tobacco smoking," the abstract says.
About one-in-four facilities included details about their marijuana policy in the listing, and 76 percent of those permitted cannabis use while 31 percent let guests use tobacco.
The focus of the study, published this month in the Journal of Psychoactive Drugs, was to analyze indoor clear air issues related to marijuana at Airbnbs. It concluded that the facilities should "consider including cannabis use in house rules in jurisdictions that have legalized cannabis to help guests identify spaces with clean air."
Missouri's marijuana laws might not be as progressive as Colorado's, but a Republican lawmaker did file a joint resolution last month that calls for adult-use legalization to be placed before voters on the 2022 ballot.
Washington Lawmakers Approve Marijuana Homegrow Bill In Committee
Photo courtesy of Martin Alonso.
Washington Lawmakers Approve Marijuana Homegrow Bill In Committee
A bill to allow marijuana homegrow in Washington State cleared its first legislative hurdle Friday morning, passing out of the House Commerce and Gaming Committee on a 7–2 vote with a "do pass" recommendation.
Washington voters approved a cannabis legalization initiative in 2012, and retail sales have been ongoing since mid-2014. Cultivating the plant for personal use, however, remains a felony.
"Washington was one of the first states to legalize, with understandable trepidation," Rep. Shelley Kloba (D), the lead sponsor of HB 1019 and the chair of the House committee, said at Friday's meeting. Homegrow, she said, "is one area where we've taken a more cautious approach and let other states test the waters."
Of all other states that have begun legal cannabis sales in the years since Washington legalized, only one—Illinois—has outlawed homegrow. But in Illinois, advocates in Washington have pointed out, the offense is a civil infraction rather than felony crime.
Washington's homegrow bill would allow adults to cultivate up to six cannabis plants at home and keep the marijuana those plants produce. Plants and containers of more than one ounce of cannabis would need to be labeled with the adult's name, birthdate and address. Households with multiple adults could grow no more than 15 total plants.
While adults could give small amounts of homegrown cannabis to one another, unlicensed sales would remain illegal.
Plants would also need to be out of public view and unable to be "readily smelled" outside of the property. Growers who violate those limits would be subject to a civil infraction that carries a maximum $50 fine. Landlords, meanwhile, could decide whether or not to allow rental tenants to grow cannabis on the property.
—
Marijuana Moment is already tracking more than 400 cannabis, psychedelics and drug policy bills in state legislatures and Congress this year. Patreon supporters pledging at least $25/month get access to our interactive maps, charts and hearing calendar so they don't miss any developments.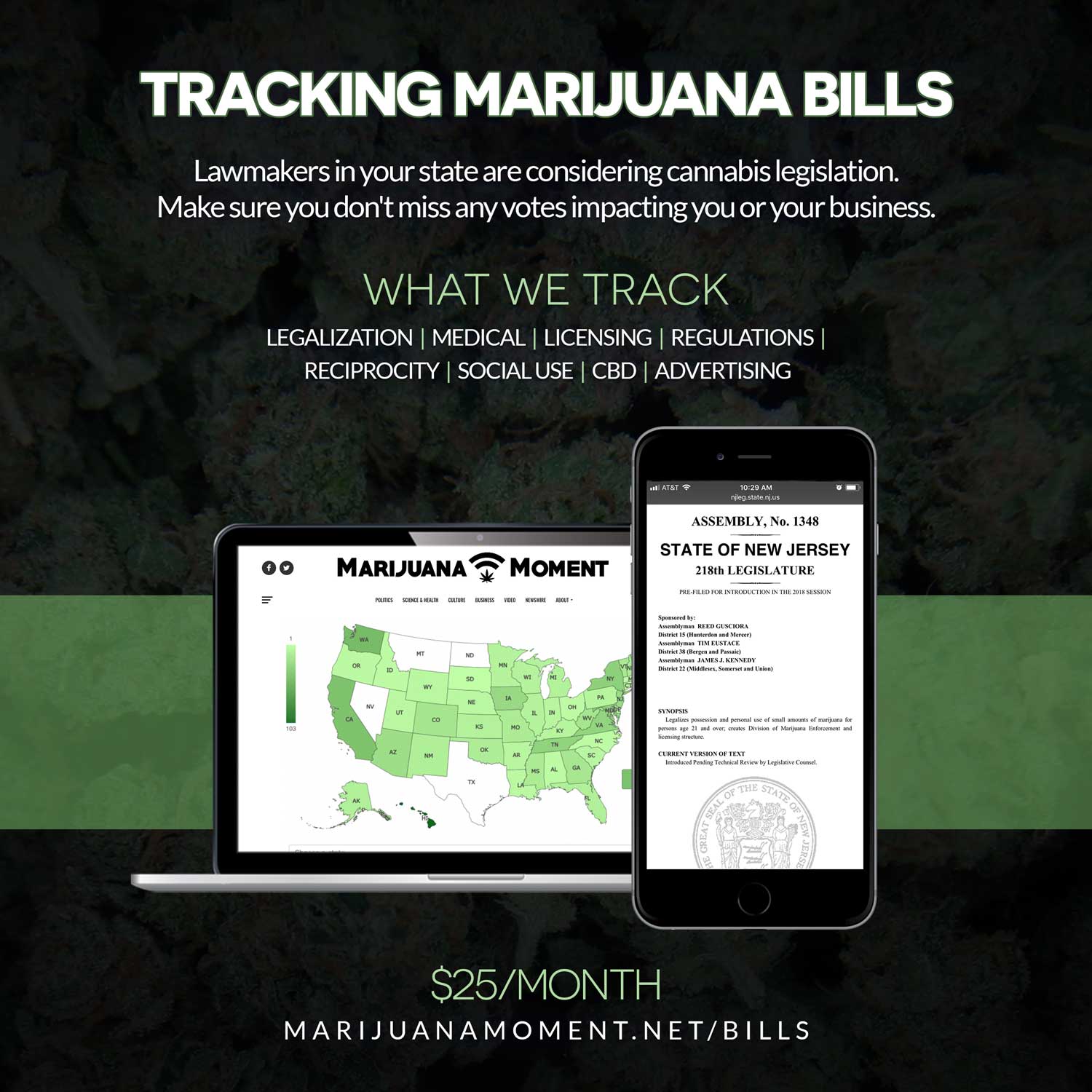 Learn more about our marijuana bill tracker and become a supporter on Patreon to get access.
—
The limits on plants being seen or readily smelled by the public, Kloba said, "protects both the grower and the neighbors" by avoiding both possible theft of plants—a concern some have raised about homegrow—as well as nuisance odor from nearby properties.
Opponents of the bill, including the Washington Association of Police Chiefs and Sheriffs, have complained the homegrow limits would be difficult to enforce. A representative of the group noted at a hearing last week that the bill would prevent police from entering a property unless they first obtained a warrant.
Rep. Eric Robertson (R), one of two lawmakers who voted against the bill Friday, said he was concerned that HB 1019 leaves enforcement to police agencies rather than the state Liquor and Cannabis Board (LCB), which regulates licensed cannabis businesses in the state. He described that provision as a "fatal flaw in the bill because there won't be any reasonable or informed way to investigate this stuff without a huge impact to our cities."
Kloba replied that LCB has authority over the state's commercial cannabis system, "and this is clearly outside of it."
The bill has support from numerous advocacy groups, including state and local drug reform advocates and the Washington Build Back Black Alliance (WBBBA), a group of nonprofit and business leaders lobbying on behalf of the state's Black communities.
In a letter to lawmakers sent this week, Paula Sardinas of WBBBA noted that 97 percent of the state's legal cannabis industry remains white-owned. "Assuming an expansion into homegrown would produce more [illicit] activity represents both systematic prejudice and implicit bias," Sardinas wrote. "This very good bill meets the basic tests of both equity and equality."
Lawmakers made a single amendment to HB 1019 on Friday before advancing the bill, adding changes meant to harmonize the state's existing civil forfeiture law with the bill's proposed homegrow limits. Existing law, for example, allows forfeitures when someone engaged in illegal commercial cannabis activity possesses five or more marijuana plants. The amendment raises that cap to 16 plants and slightly increases the amount of harvested cannabis a person can possess.
Kloba said the amendment, which the committee adopted Friday without objection, is meant "so that we don't inadvertently allow people to do homegrow and then they get in trouble for doing so."
Homegrow also won a small victory in Virginia on Friday as a state Senate committee voted to advance a bill to legalize marijuana in that state. Before approving the bill, lawmakers defeated a proposed amendment that would have outlawed home cultivation.
Jenn Michelle Pedini, executive director of Virginia NORML, told Marijuana Moment the group "is pleased that cooler heads prevailed, defeating an absurd motion to remove personal cultivation from the bill."
Meanwhile, in Washington, the House Commerce and Gaming committee also heard testimony Friday on a separate bill, HB 1210, that would update state law to replace references to "marijuana" with the word "cannabis."
"The word 'marijuana' is a reminder of the history of racism and persecution," argued the bill's lead sponsor, Rep. Melanie Morgan (D), while "cannabis" comes from the plant's scientific name. "I ask for this committee's support in removing the racist stigma from communities of color."
Chris Thompson, director of legislative relations for LCB, said the regulatory agency supports the legislation but would like to see a "friendly amendment" that would direct regulators to make the change on their side, too. Such direction would allow LCB to expedite agency rulemaking.
"If you were to make a very long bill just maybe one paragraph longer and direct our agency to do that with our rules," Thompson told lawmakers, "then that would help us make this change across the board in one fell swoop."
Illinois Awards $31.5 Million In Marijuana-Funded Grants To Repair Communities Harmed By Drug War