Mexican Senate Committees Formally Approve Marijuana Legalization Bill For Full Floor Action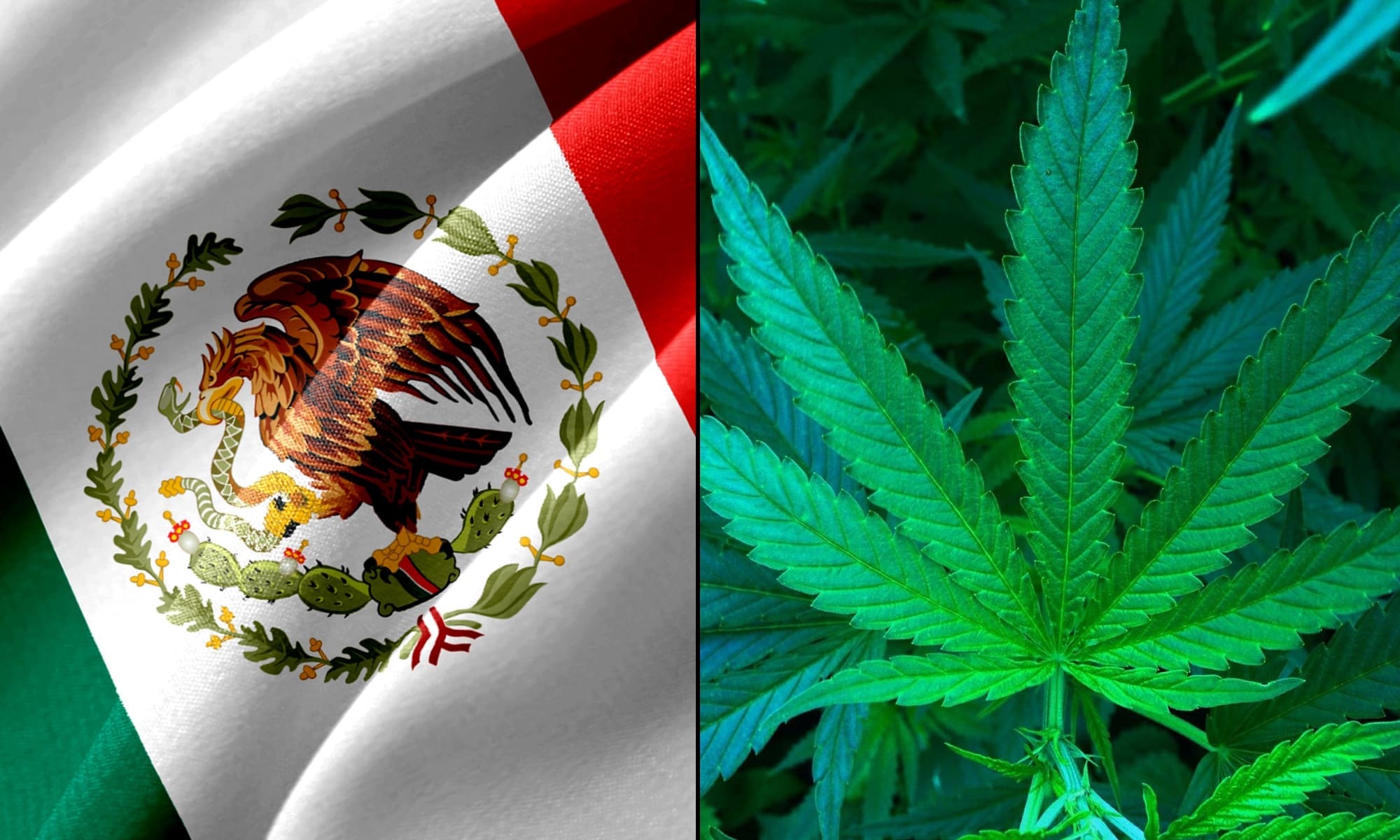 Key Mexican Senate committees on Wednesday approved a bill to legalize marijuana nationwide—and a full floor is expected soon.
The joint panels gave initial consent to advance the legislation during a virtual hearing on Friday, and have now reconvened in person to formally push it to a floor vote.
The bill, which was circulated in draft form earlier this month and has since been further amended, would establish a regulated cannabis market in Mexico, allowing adults 18 and older to purchase and possess up to 28 grams of marijuana and cultivate up to four plants for personal use.
Most of the amendments that have been added since the prior virtual hearing are technical in nature. However, there was a notable revision to make it so people who grow cannabis for personal use will not be subject to a requirement to have regulators track plants.
Members of the Senate's Justice, Health, and Legislative Studies Committees approved the proposal, months after passing an earlier version. A full vote in the chamber could come as soon as Thursday.
🔴 Reunión de las comisiones unidas de Justicia, de Salud y de Estudios Legislativos Segunda, del 18 de noviembre de 2020 https://t.co/DNjlLnQe3k

— Senado de México (@senadomexicano) November 18, 2020
While advocates have celebrated the development, they are still seeking certain changes to promote consumers' rights and social equity in the legal market.
El dictamen actual amenaza con mantener la criminalización de las personas usuarias y las poblaciones más vulnerables, mientras habilita un mercado del que se beneficiarán, principalmente, actores privados y extranjeros.

— México Unido (@MUCD) November 18, 2020
Desde @MUCD reiteramos nuestro llamado al @senadomexicano de no perder la oportunidad histórica de corregir los males de la prohibición y regular bien.

Necesitamos #CannabisLegalConJusticiaSocial.

— México Unido (@MUCD) November 18, 2020
Lawmakers have been working on the reform legislation for two years since the nation's Supreme Court ruled in late 2018 that the prohibition on possessing and growing cannabis is unconstitutional. The court ordered Congress to amend the law accordingly, but the legislature has struggled to reach consensus on the issue and has been granted several deadline extensions to enact the policy change.
The current deadline to legalize marijuana is December 15.
Senate President Eduardo Ramírez said last week that there is a "consensus" to achieve the reform by the court-mandated date.
Reform advocates have been consistently pushing for legislative action on reform since the court ruling, though they've taken issue with certain provisions of lawmakers' various proposals. Namely, they remain concerned about high penalties that can be imposed for violating the cannabis rules and feel the bill should further promote social equity in the industry.
Those requested changes do not seem to have been incorporated into the latest amended bill that the committees approved, but there's still time to make revisions on the floor and in the Chamber of Deputies, which must also pass the legislation in order for it to become law.
Ricardo Monreal, the ruling MORENA party's coordinator in the Senate, said last week that the proposal is a significant improvement on current laws against possession, which have "only caused the detention centers to be full of people for possession of a few grams of cannabis, which is why they seek to reduce the penalties in carrying of this product."
In a column published on the senator's website on Sunday, he said the "intensity, duration and complexity of the discussion reflects the desire to achieve the pacification of a country that for years has been a victim of violence caused by drug trafficking, as well as the will to respect the right to free development of the personality, at the same time that favorable conditions are generated to expand national economic development," according to a translation.
Con la aprobación en comisiones del @senadomexicano del dictamen a la Ley Federal para la Regulación de Cannabis, podremos cumplirle a México en materia de salud, derechos humanos y combate a la delincuencia organizada. Mi columna, vía @El_Universal_Mx: https://t.co/e9dDgUF2ms

— Ricardo Monreal A. (@RicardoMonrealA) November 16, 2020
Lawmakers have "the historic opportunity to regulate the use of cannabis within the Mexican regulatory framework, to allow better control of the health of users, the emancipation of organized crime activities and the use of its wide benefits for society," he said, adding "this is a momentous moment in the public life of the country."
Sen. Nancy Sánchez Arredondo, also of the MORENA party, said that the process "has been a long road, whose merit goes to countless civil organizations and public and private institutions that struggled to give a complete turn to the prohibition in the use of cannabis."
According to La Jornada, there's some fragmentation within the ruling party over the legislation. However, advocates expect that members—despite certain differences over social justice components—will ultimately approve it. The Institutional Revolutionary, Citizens' Movement and Democratic Revolution parties will also reportedly back the measure.
La bancada de Morena en el Senado no tiene un voto uniforme para la regulación de la cannabis y su consumo lúdico #RegístrateGratis https://t.co/zmL1c4NlzG

— REFORMA Nacional (@reformanacional) November 17, 2020
The legislation makes some attempts to mitigate the influence of large marijuana corporations. For example, it states that for the first five years after implementation, at least 40 percent of cannabis business licenses must be granted to those from indigenous, low-income or historically marginalized communities.
The Mexican Institute of Cannabis would be responsible for regulating the market and issuing licenses.
Public consumption of marijuana would be allowed, except in places where tobacco use is prohibited or at mass gatherings where people under 18 could be exposed.
Households where more than one adult lives would be limited to cultivating a maximum of six plants. The legislation also says people "should not" consume cannabis in homes where there are underaged individuals. Possession of more than 28 grams but fewer than 200 grams would be considered an infraction punishable by a fine but no jail time.
Monreal originally said the chamber would vote on the legalization bill by the end of October, that timeline did not work out.
In his latest column, he remarked that the delay enabled the legislature to take into consideration marijuana reforms "in Uruguay, Canada and the United States," which "serve as examples of the probable consequences that must be foresee and solve in the Mexican case, while observing the benefits that the regulated use of this plant and its derivatives has generated in those nations."
President Andrés Manuel López Obrador said in August that marijuana reform legislation will advance in the session that began in September.
Sen. Julio Ramón Menchaca Salazar, also of the MORENA party, said in April that legalizing cannabis could fill treasury coffers at a time when the economy is recovering from the pandemic.
As lawmakers work to advance the reform legislation, there's been a more lighthearted push to focus attention on the issue by certain members and activists. That push has mostly involved planting and gifting marijuana.
In September, a top administration official was gifted a cannabis plant by senator on the Senate floor, and she said she'd be making it a part of her personal garden.
A different lawmaker gave the same official, Interior Ministry Secretary Olga Sánchez Cordero, a marijuana joint on the floor of the Chamber of Deputies last year.
Cannabis made another appearance in the legislature in August, when Sen. Jesusa Rodríguez of the MORENA party decorated her desk with a marijuana plant.
Drug policy reform advocates have also been cultivating hundreds of marijuana plants in front of the Senate, putting pressure on legislators to make good on their pledge to advance legalization.
See a list of changes to the Mexican Senate marijuana legalization bill below:
Mexican Senate Marijuana Legalization Amendments by Marijuana Moment on Scribd
Marijuana Legalization Got More Votes Than Trump, Biden And Other Officials In Multiple States
Bipartisan Lawmakers Push VA To Allow Medical Marijuana Access For Veterans 'As Soon As Possible'
The U.S. Department of Veterans Affairs (VA) must urgently institute a policy change to ensure that military veterans can access cannabis for therapeutic use, a bipartisan coalition of congressional lawmakers said in a new letter.
Writing to VA Secretary Denis McDonough on Wednesday, the co-chairs of the Congressional Cannabis Caucus urged the official to consider "a change in policy to allow access to medical cannabis fro VA patients" and to "act swiftly and implement this change as soon as possible."
The lawmakers pointed to surveys showing high rates of opioid addiction and post-traumatic stress disorder (PTSD) among the veteran community.
"Research has shown that cannabis can be safe and effective in targeted pain-management. Additionally, cannabis has proven benefits in managing PTSD and other health issues, including multiple sclerosis (MS) and seizure disorders," the letter states. "Despite its efficacy, antiquated bureaucratic red-tape continues to deny veterans these life-altering treatments."
"Congress and several administrations have enacted various well-intentioned intervention attempts, however, over twenty veterans continue to die by suicide each day—it is past time we stop barring access from these innovative therapies. We therefore respectfully urge you to ensure no veteran can be denied medically prescribed cannabis treatments."
The letter comes weeks after McDonough participated in a Veterans Day Q&A where he said that VA officials are "looking at" the possibility of an internal policy change and have discussed it with the White House and Department of Justice. The secretary also talked about being personally moved by stories from veterans who've found relief using medical marijuana.
"We're trying to explore what more we can do," he said at the time. "And I've talked to our friends in the rest of the federal government, including the Department of Justice, on what we can do on this, and with the White House."
The Congressional Cannabis Caucus co-chairs—Reps. Earl Blumenauer (D-OR), David Joyce (R-OH), Barbara Lee (D-CA) and Don Young (R-AK)—want McDonough to speed up the policy change process.
"America's veterans have risked life and limb to preserve our freedoms, so we must not allow the unnecessary politicization of medical cannabis to hinder their lifesaving therapies," they wrote. "We stand ready to work with you and your administration in advancing these necessary treatments."
While congressional lawmakers are working to advance legislation to end marijuana prohibition, McDonough's department has resisted even modest proposals meant to promote veteran access and clinical research into the medical value of cannabis.
One such research bill was approved by the House Veterans Affairs Committee earlier this month, despite testimony from the department opposing the reform. VA's David Carroll told lawmakers that the legislation was overly prescriptive and argued that the department is already conducting robust research into marijuana.
Some had held out hope that VA would back the reform this session after the sponsor, Rep. Lou Correa (D-CA), said that he'd had a conversation with McDonough about the issue of marijuana and veterans.
On the Senate side, a coalition of lawmakers recently filed an amendment to the National Defense Authorization Act (NDAA) that would federally legalize medical cannabis for military veterans who comply with a state program where they live. VA doctors would also be explicitly allowed to issue marijuana recommendations.
Read the letter to the VA secretary on marijuana access below: 
Biden Treasury Secretary Says 'Of Course' Marijuana Banking Would Make IRS's Job Easier
Photo courtesy of Chris Wallis // Side Pocket Images.
Biden Treasury Secretary Says 'Of Course' Marijuana Banking Would Make IRS's Job Easier
The secretary of the U.S. Treasury Department said on Wednesday that freeing up banks to work with state-legal marijuana businesses would "of course" make the Internal Revenue Service's (IRS) job of collecting taxes easier.
At a hearing before the House Financial Services Committee, Rep. Ed Perlmutter (D-CO) referenced recent comments from an IRS official about the "special type of collection challenge the IRS undertakes regarding tax collection from cannabis-related businesses forced to operate in cash only."
"Do you agree if these business were simply allowed to access the banking system and didn't have to transact business only in cash it would make the IRS job easier?" Perlmutter asked Secretary Janet Yellen.
"Yes, of course it would," she replied matter-of-factly.
HAPPENING NOW: @SecYellen agrees allowing cannabis businesses to access the banking system would help the IRS do their job and enable them to better collect taxes from the industry. #SAFEBanking https://t.co/w23GdFPQFy

— Rep. Ed Perlmutter (@RepPerlmutter) December 1, 2021
The congressman also talked about his bill—the Secure and Fair Enforcement (SAFE) Banking Act—which has passed the House in some form five times now and would resolve the issue by protecting financial institutions that service state-legal cannabis businesses.
Numerous financial, labor and insurance associations, as well as key lawmakers, are pushing the Senate to attach the measure to must-pass defense spending legislation, as the House already has. Bipartisan members of the Senate Armed Services Committee, as well as senators representing Colorado, made the same request in recent letters.
While Yellen's response was quick, it's yet another example of a federal official recognizing the untenability of the status quo.
Steven Mnuchin, the Treasury secretary under the Trump administration, repeatedly addressed the issue, saying the current policy conflict creates "significant problems" for IRS and financial regulators. It "creates significant risk in the communities for collecting this amount of cash. It's problematic," he said last year.
IRS, for its part, said in September that it expects the cannabis market to continue to grow, and it offered some tips to businesses on staying compliant with taxes while the plant remains federally prohibited.
With respect to the SAFE Banking Act, a bipartisan coalition of two dozen governors recently implored congressional leaders to finally enact marijuana banking reform through the large-scale defense legislation.
A group of small marijuana business owners also recently made the case that the incremental banking policy change could actually help support social equity efforts.
Rodney Hood, a board member of the National Credit Union Administration, wrote in a recent Marijuana Moment op-ed that legalization is an inevitability—and it makes the most sense for government agencies to get ahead of the policy change to resolve banking complications now.
Federal data shows that many financial institutions remain hesitant to take on cannabis companies as clients, however, which is likely due to the fact that the plant is a strictly controlled substance under federal law.
Texas Activists Turn In Signatures To Put Marijuana Decriminalization On Austin's 2022 Ballot
Texas Activists Turn In Signatures To Put Marijuana Decriminalization On Austin's 2022 Ballot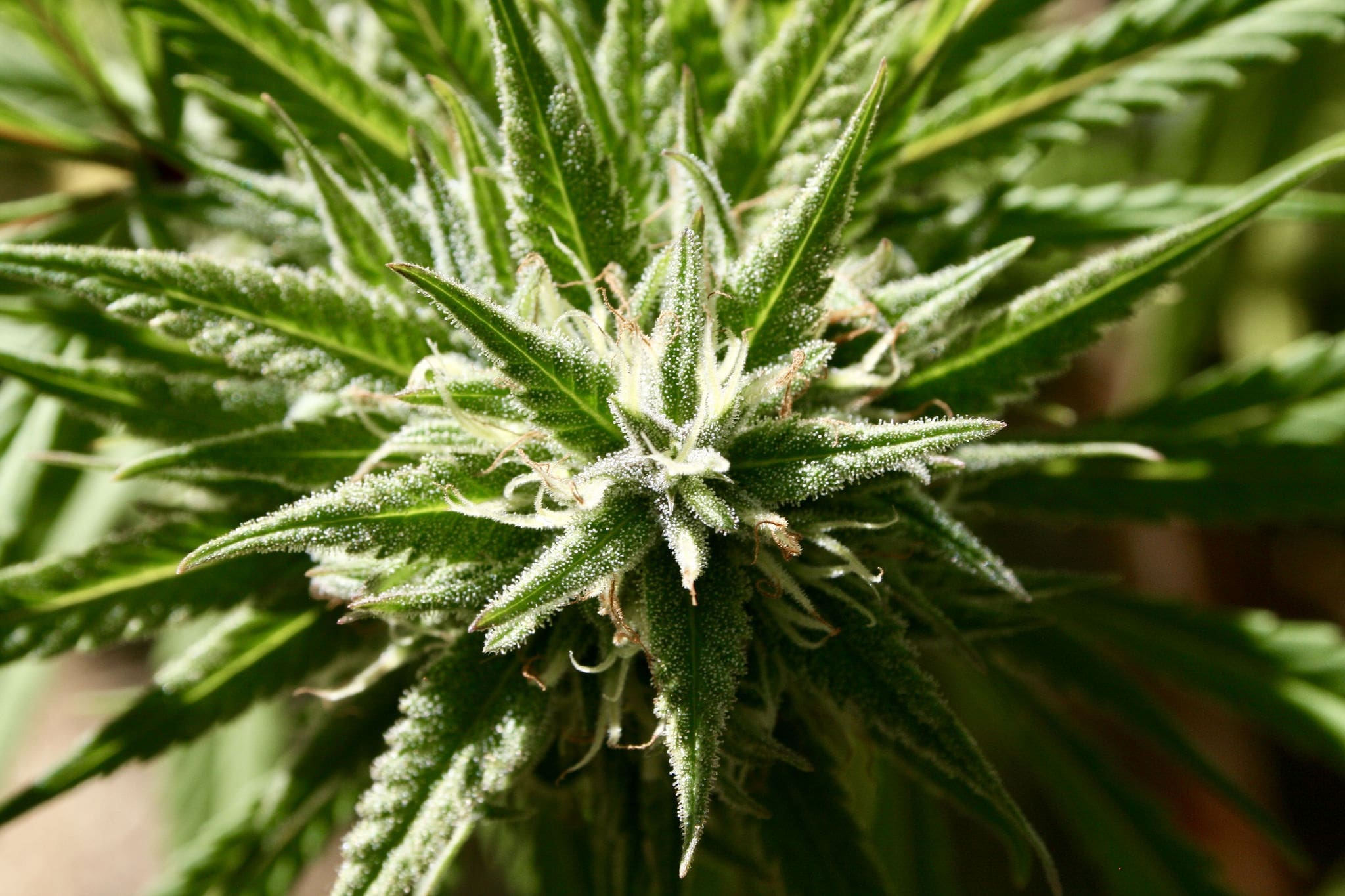 Texas activists on Wednesday turned in signatures to place a marijuana decriminalization initiative on Austin's 2022 ballot.
Ground Game Texas, a progressive organization that was established earlier this year, submitted more than 30,000 signatures to qualify the local measure to go before voters in the May 7 election next year.
While Austin, as well as other Texas cities like Dallas, have already independently enacted law enforcement policy changes aimed at reducing arrests for cannabis-related offenses by issuing citations and summons, the Austin Freedom Act of 2021 would take the reform a step further.
The initiative seeks to end arrests and citations for misdemeanor marijuana possession within Texas's capital city. Also, it says police cannot issue citations for residue or paraphernalia in lieu of a possession charge.
The City Clerk will now verify that we submitted at least 20,000 valid signatures.

After that, the City Council will have the opportunity to adopt the new law directly, or place it on the May 7, 2022 "uniform election."

— GroundGameTX (@GroundGameTX) December 1, 2021
"Thanks to the tireless efforts of on-the-ground organizers from Ground Game Texas and partner organizations, Austin residents will soon have the ability to make lasting change to our antiquated and racist criminal justice laws," Mike Siegel, political director of Ground Game Texas, said in a press release. "With successful campaigns like these, Ground Game Texas will continue to empower and excite communities around progressive change—and deliver for the marginalized communities that too often get left behind."
The measure would further prohibit the use of city funds to request or test cannabis to determine whether it meets the state's definition of a lawful product. Hemp is legal in the state, creating complications for law enforcement, as they are now tasked with determining if seized cannabis products are in compliance with state statute.
Under the initiative, the execution of no-knock warrants would also be prohibited in the city—a policy that generated significant national attention last year after it led to Kentucky officers entering Breonna Taylor's apartment and fatally shooting her in a botched drug raid.
Activists were joined by Austin City Council members Greg Casar and Vanessa Fuentes for Wednesday's signature turn in.
Game Ground Texas previously attempted to place the measure on this year's ballot, but they did not meet the signature turn-in deadline and shifted their attention to 2022.
This is huge news, a significant milestone for us in building long-term progressive organizing infrastructure to last beyond electoral cycles in TX.

Tremendously grateful to the organizers, volunteers, and staff who made this possible.

From the bottom of my heart, thank you! https://t.co/0rAG3ibq1M

— Julie Oliver (@JulieOliverTX) November 30, 2021
While the measure is now set to appear on the May ballot, it's also possible that the Austin City Council could independently move to adopt the ordinance prior to the election.
"Austinites continue to work towards reducing the decades of negative impacts prohibition has caused by any means available," Jax Finkel, executive director of Texas NORML, told Marijuana Moment.  "During the interim, local actions like this create pressure for more action during the next legislative session. With a majority of Texans supporting the creation of a regulated cannabis market, it is important to continue pushing this conversation forward."
Elsewhere in the state, activists in San Marcos launched a campaign in September to put marijuana decriminalization on the November ballot next year.
Ground Game Texas told Marijuana Moment on Wednesday that it is also planning to place a cannabis decriminalization measure before voters in Killeen next fall.
There is no statewide, citizen-led initiative process that would enable advocates to put an issue like decriminalization or legalization on the Texas ballot. But at the local level, there are limited cases where activists can leverage home rule laws that allow for policy changes.
A recent poll found that a strong majority of Texans—including most Republicans—support even broader reform to legalize marijuana for adult use.
The survey from the University of Houston and Texas Southern University found that 67 percent of Texas residents back the broad reform. Fifty-one percent of participants who identified as Republican said they back legalization.
In Texas, drug policy reform did advance in the legislature in the latest session, but not necessarily at the pace that advocates had hoped to see.
A bill to expand the state's medical cannabis program and another to require a study into the therapeutic potential of certain psychedelics for military veterans were enacted.
Advocates remain disappointed, however, that lawmakers were unable to pass more expansive cannabis bills—including a decriminalization proposal that cleared the House but saw no action in the Senate.
The House approved a cannabis decriminalization bill in 2019, but it did not advance in the Senate that session.
The Texas Republican Party adopted a platform plank endorsing decriminalization of marijuana possession in 2018.
Another Texas poll that was released over the summer found that 60 percent of voters in the state support making cannabis legal "for any use."
Jamaican Government Launches 'Good Ganja Sense' Campaign To Debunk Marijuana Myths
Photo courtesy of Brian Shamblen.