Decriminalize Marijuana And Study Legalization, North Carolina Governor's Racial Equity Task Force Says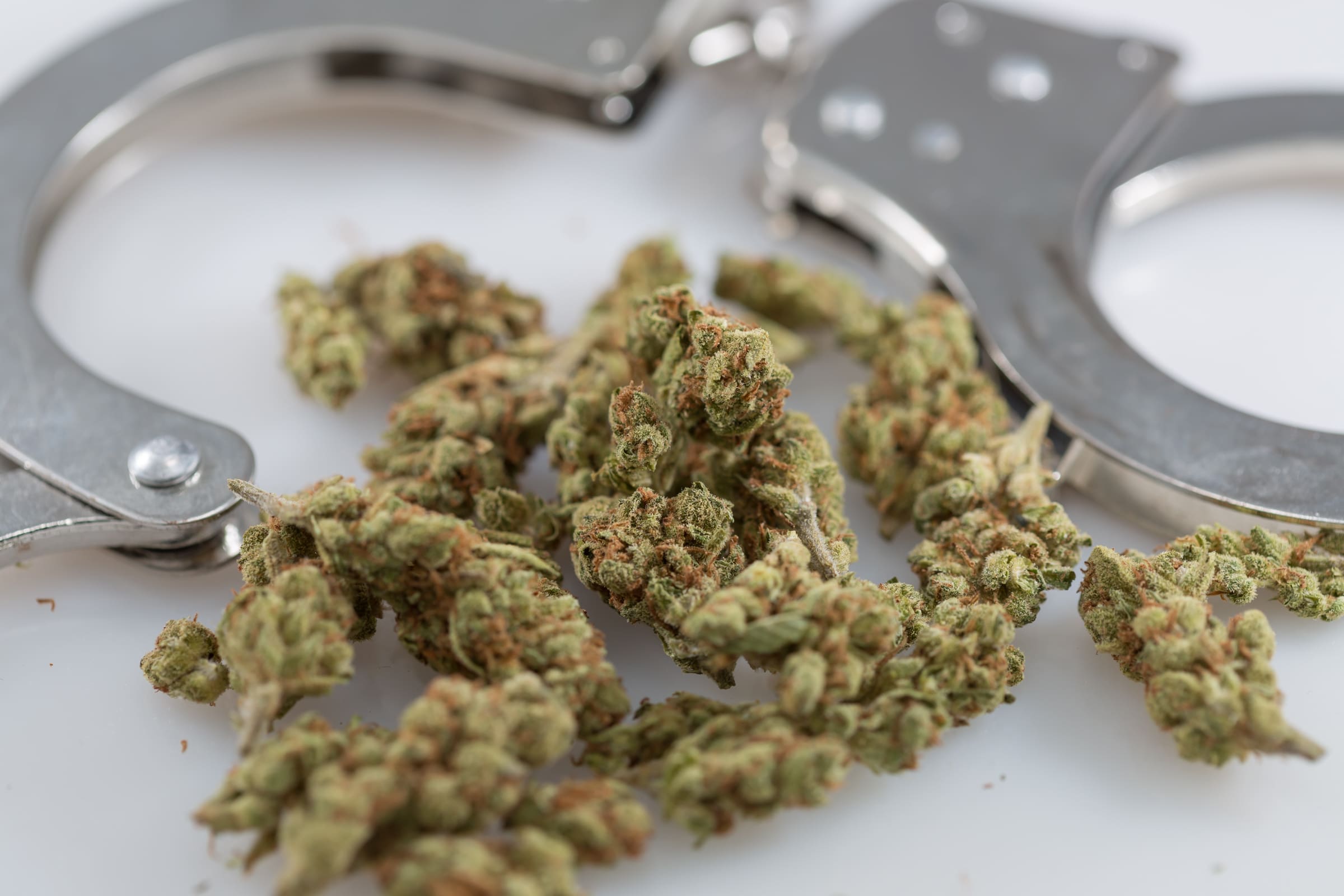 A task force convened by North Carolina Gov. Roy Cooper (D) is recommending that the state decriminalize marijuana possession and initiate a study on whether to more broadly legalize cannabis sales.
"You cannot talk about improving racial equity in our criminal justice system without talking about marijuana," Attorney General Josh Stein (D), who co-chairs the Task Force for Racial Equity in Criminal Justice, said on Wednesday. "White and Black North Carolinians use marijuana at similar rates, yet Black people are disproportionately arrested and sentenced."
He added that it "is time for North Carolina to start having real conversations about a safe, measured, public health approach to potentially legalizing marijuana."
I am. We must stop saddling people with criminal records for low-level possession of marijuana. White & Black Americans smoke at the same rates; yet African-Americans are much more likely to be arrested & convicted. Possession should be an infraction, like a speeding ticket. https://t.co/UIPt1nuQuW

— Josh Stein (@JoshStein_) November 19, 2020
The task force's recommendation is to decriminalize the possession of up to an ounce and a half of cannabis and make it a civil offense. Past convictions should automatically be expunged, the panel said.
The group also wants the state to convene another task force charged specifically with studying the "pros and cons and options for legalization of possession, cultivation and/or sale, including government or not for profit monopoly options."
The review "should be guided by a public safety, public health, and racial equity framework," it said.
In the meantime, arrests for marijuana possession and felony drug possession for less than .25 grams of illegal substances should be deprioritized, and prosecutors should also deprioritize cannabis-related prosecutions, the group recommends.
"Data made available to the Task Force shows that 63 percent of the more than 10,000 convictions for simple possession of marijuana last year in North Carolina are people of color even though they are only 30 percent of the population and research documents that marijuana use is at roughly equal percentages among Black and white populations," state Supreme Court Justice Anita Earls, who also co-chairs the panel, said. "This recommendation is intended to help alleviate racial disparities in North Carolina's criminal justice system."
Other members of the task force include the mayor of Fayetteville, the chiefs of police in Durham and Apex, the sheriffs of Richmond and Brunswick Counties and officials with ACLU and NAACP.
The panel is additionally pushing for improved drug enforcement data collection, including by tracking race and gender of arrestees.
Under current state law, possession of up to half an ounce of marijuana is a class 3 misdemeanor, which comes with a fine of up to $200. There were 31,287 such charges and 8,520 convictions in 2019, the task force said, and 61 percent of those convicted were nonwhite.
Possessing more than half an ounce up to 1.5 ounces of cannabis is a class 1 misdemeanor, subject to up to 45 days imprisonment and a $200 fine. In 2019, there were 3,422 such charges and 1,909 convictions, with 70 percent of those convicted being nonwhite.
The task force will issue a formal report on its recommendation to the governor on December 15.
Lawmakers In Wisconsin Capital Vote To Allow Marijuana Use In Public