Youth Marijuana Use Remains Stable Amid Surge Of State-Level Legalization, Feds Report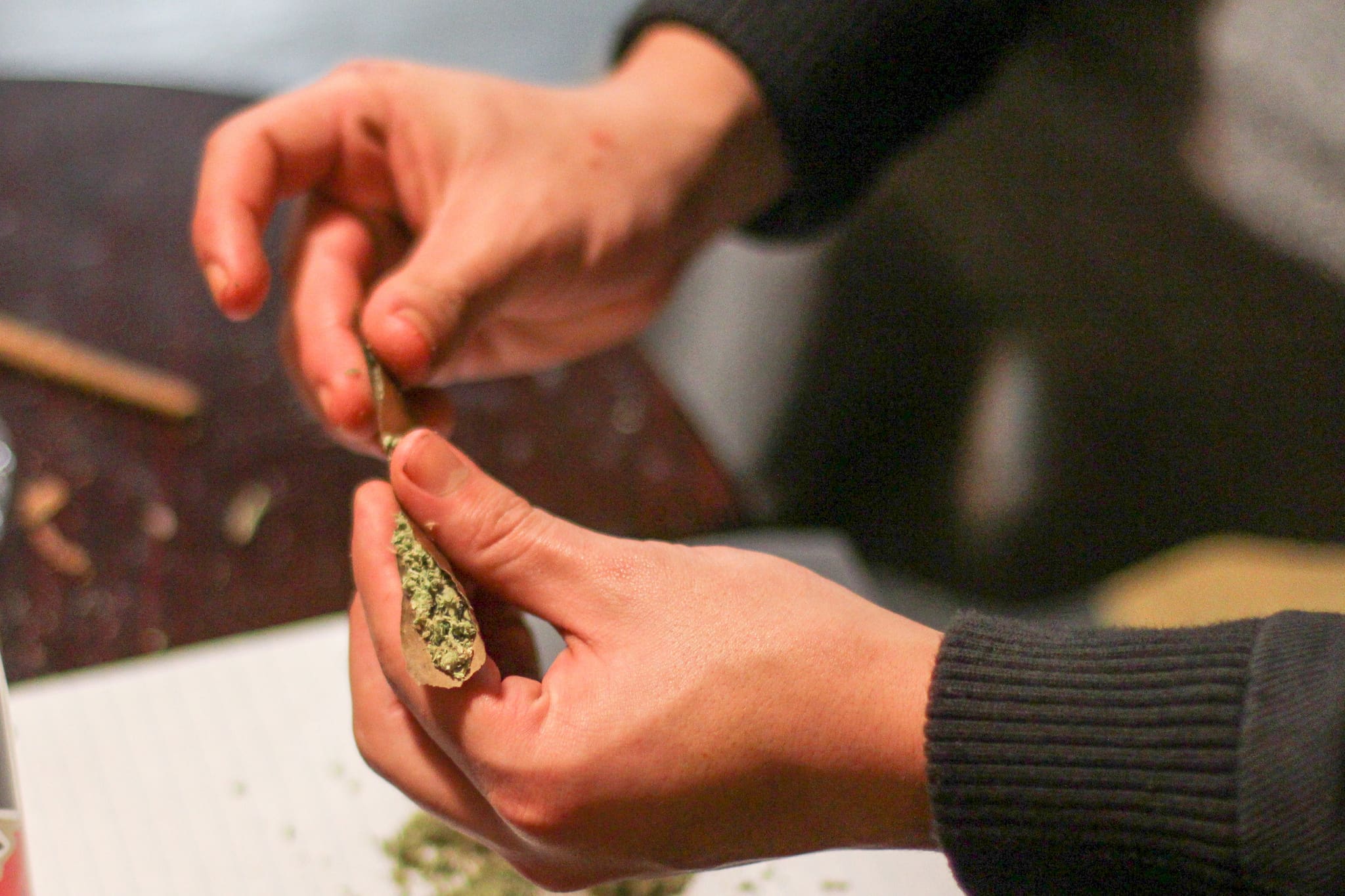 Youth marijuana use continues to be stable, even as more states move to legalize the plant, according to the latest edition of an annual survey funded by the federal government.
The Monitoring the Future (MTF) report, released on Tuesday, found that cannabis consumption among adolescents "did not significantly change in any of the three grades for lifetime use, past 12-month use, past 30-day use, and daily use from 2019-2020." That's based on self-reports from 8th, 10th and 12th grade students.
What's more, daily marijuana vaping actually decreased by more than half during that time period for 10th and 12th graders. It's down to 1.1 percent and 1.5 percent, respectively.
NEWS: Rates of past-year #nicotine and #marijuana vaping among high schoolers remained steady from 2019 to early 2020, although they are still high. See the latest #MonitoringTheFuture survey results on teen drug use:https://t.co/giFEFnZaeB#MTF2020 pic.twitter.com/9epVIQbnzu

— nidanews (@NIDAnews) December 15, 2020
For all three grades, lifetime cannabis use, past 30-day consumption and daily use either remained the same or slightly decreased from 2019 to 2020, the survey shows. The only exception is daily use among 12th grade students, which ticked up by half a percentage point.
Perceptions of the harmfulness of marijuana also generally remained stable.
These results run counter to the narrative that prohibitionists have consistently put forward, arguing that the state-level legalization movement will lead to significant increases in youth cannabis use because it would normalize the behavior.
Advocates have countered that establishing regulated marijuana programs would restrict access to underage people, while at the same time mitigating the influence of the illicit markets where policies like ID checks are not required.
The 2018 MTF survey, which is conducted by the University of Michigan and funded by the National Institute on Drug Abuse, also revealed that fewer adolescents are using marijuana now compared to 2012, when the first states moved to legalize cannabis.
These results are consistent with other federal data from the Centers for Disease Control and Prevention (CDC). The agency's biennial Youth Risk Behavior Survey found that marijuana consumption among high school students declined during the peak years of state-legal recreational cannabis legalization.
There was "no change" in the rate of current cannabis use among high school students from 2009-2019, the survey found. When analyzed using a quadratic change model, however, lifetime marijuana consumption decreased during that period.
The prohibitionist argument that cannabis legalization would embolden young people to use cannabis has been repeatedly debunked in research. And the claim becomes all the more shaky each year as more states legalize legislatively or through the ballot.
Colorado and Washington were the first two states to legalize marijuana, in 2012. Since then, additional states have come on board with every election cycle. Most recently, Arizona, Mississippi Montana, New Jersey and South Dakota voters elected to enact the reform via the ballot last month.
Another study released by Colorado officials in August showed that youth cannabis consumption in the state "has not significantly changed since legalization" in 2012, though methods of consumption are diversifying.
An official with the White House Office of National Drug Control Policy's National Marijuana Initiative went even further in July, admitting that, for reasons that are unclear, youth consumption of cannabis "is going down" in Colorado and other legalized states and that it's "a good thing" even if "we don't understand why."
Past studies looking at teen use rates after legalization have found declines in consumption or a similar lack of evidence indicating there's been an increase.
Last year, for example, a study took data from Washington State and determined that declining youth marijuana consumption could be explained by replacing the illicit market with regulations or the "loss of novelty appeal among youths." Another study from last year showed declining youth cannabis consumption in legalized states but didn't suggest possible explanations.
Federal Marijuana Legalization Is 'Inevitable,' Voters In States That Passed Cannabis Measures Say In New Poll
Photo courtesy of Martin Alonso.
Top Federal Drug Agency Tells Congress About Marijuana Research Barriers Caused By Restrictive Scheduling
The National Institute on Drug Abuse (NIDA) told Congress in a report obtained by Marijuana Moment that the Schedule I status of controlled substances like cannabis is preventing or discouraging research into their potential risks and benefits. It also said that current restrictions that block scientists from studying the actual cannabinoid products that consumers can purchase at dispensaries is impeding research to an extent that constitutes a public health concern.
In a document that was submitted to the House and Senate Appropriations Committees, as requested under previously enacted spending legislation, NIDA discussed "barriers to research with Schedule I substances" such as the "administratively complex" process scientists must follow in order to receive federal authorization from the Drug Enforcement Administration (DEA) to study the drugs.
"Researchers have reported that obtaining a new registration can take more than a year, that modifying a registration can also be time consuming, and that differing interpretations of the Schedule I registration requirements among local DEA field offices, research institutions, as well as distinct federal and state registration requirements, greatly complicate the process," the federal agency told lawmakers. "These challenges can impede critical research on Schedule I substances and deter or prevent scientists from pursuing such work."
It added that "an overarching concern expressed by researchers is a lack of transparency regarding registration requirements for Schedule I and Schedule II-V substances, and differing interpretations of those requirements by DEA field agents and research institutions."
NIDA listed a series of issues that scientists have raised about Schedule I research barriers: 
-When a drug is classified in Schedule I, that can result in "unexpected delays in ongoing research."
-Researchers who need to change course in a study of a Schedule I substance—including something seemingly minor like adjusting the quantity being used—must re-register with DEA, causing further delays.
-Previously, just one person in a team of investigators would need to be registered with DEA. That's apparently changed over time, with researchers telling NIDA that all members of the team require separate registration.
-DEA in some cases has required researchers to obtain multiple registrations for every physical site at which they carry out studies into Schedule I drugs, even if all the research is contained to a single campus.
-Complications surrounding access to different formulations and dosages of Schedule I drugs have also proved challenging, such and have caused confusion about whether a separate and more expensive manufacturing registration is needed for researchers whose studies require, for example, dissolving marijuana extracts in ethanol or oil before they can be used.
A separate section of the report focuses specifically on "challenges associated with conducting marijuana research, which go beyond those related to the registration process" and thus deserve "separate mention in light of the increasing availability and potency of marijuana and the proliferation of new marijuana products."
It notes that researchers are currently limited to a supply of cannabis that's grown exclusively at the University of Mississippi, which is currently the only federally authorized marijuana manufacturer. Lawmakers and scientists have long argued that the cannabis grown at the facility is inconsistent with products available in state-legal markets, raising questions about the validity of research that depends on the government's marijuana.
DEA said this year that it is taking steps toward approving additional applications to become federally authorized marijuana producers for research purposes. At the same time, it is proposing significant increases in the production of research-grade Schedule I drugs like marijuana, psilocybin and MDMA for 2022.
But NIDA pointed out that even while approving new manufacturers would "increase the diversity of products and formulations available to researchers," it still wouldn't shed light on the kinds of products that consumers are purchasing from legal markets in a growing number of states.
"Researchers supported by NIDA and other federal agencies are unable to use federal funds to purchase marijuana available through state marijuana dispensaries," the agency said.
"Moreover, some universities have expressed reticence about allowing investigators to purchase dispensary products with non-federal funds or do research with these products on university grounds for fear of violating federal law," it said. "These products may differ from the actual products being sold to consumers. The inability of researchers to access marketed products may pose barriers to studying the health effects of products that individuals are using in real-world settings."
NIDA Director Nora Volkow made similar remarks in a recent interview with Marijuana Moment, saying that she thinks "it would be theoretically ideal to understand the actual products that people are consuming, as opposed to trying to understand it with a different compound—a different plant that will vary in terms of the contents of ingredients."
Several measures to address the issue are being considered in Congress.
Last week, a bipartisan group of House members filed one such bill which, in addition to generally streamlining the research registration process, would allow scientists to study dispensary cannabis. Late last year, the House approved an identical version of the marijuana science legislation. Days later, the Senate passed a similar bill but nothing ended up getting to the president's desk by the end of the last Congress. Earlier this year, a bipartisan group of senators refiled their marijuana research measure for the current 117th Congress.
Meanwhile, lawmakers are also advancing a separate strategy to open up dispensary cannabis to researchers. Large-scale infrastructure legislation that has passed both chambers in differing forms and which is pending final action contains provisions aimed at allowing researchers to study the actual marijuana that consumers are purchasing from state-legal businesses instead of having to use only government-grown cannabis.
The existence of the newly revealed NIDA overview of Schedule I research barriers was made public in a Senate Appropriations Committee report attached to a spending package that was released last week. The panel expressed concerns about "restrictions associated with Schedule I of the Controlled Substance Act which effectively limits the amount and type of research that can be conducted on certain Schedule I drugs, especially opioids, marijuana or its component chemicals and new synthetic drugs and analogs."
"At a time when we need as much information as possible about these drugs and antidotes for their harmful effects, the Committee believes we should be lowering regulatory and other barriers to conducting this research," it said.
However, the committee said it "appreciates NIDA's completion of a report on the barriers to research that result from the classification of drugs and compounds as Schedule I substances including the challenges researchers face as a result of limited access to sources of marijuana including dispensary products."
Read NIDA's report on Schedule I research barriers below: 
USPS Releases Final Rule Banning Mailing Of Hemp, CBD And Marijuana Vapes
Impact Of Marijuana Legalization On Crime Reduction Is Being Underestimated, New Study Finds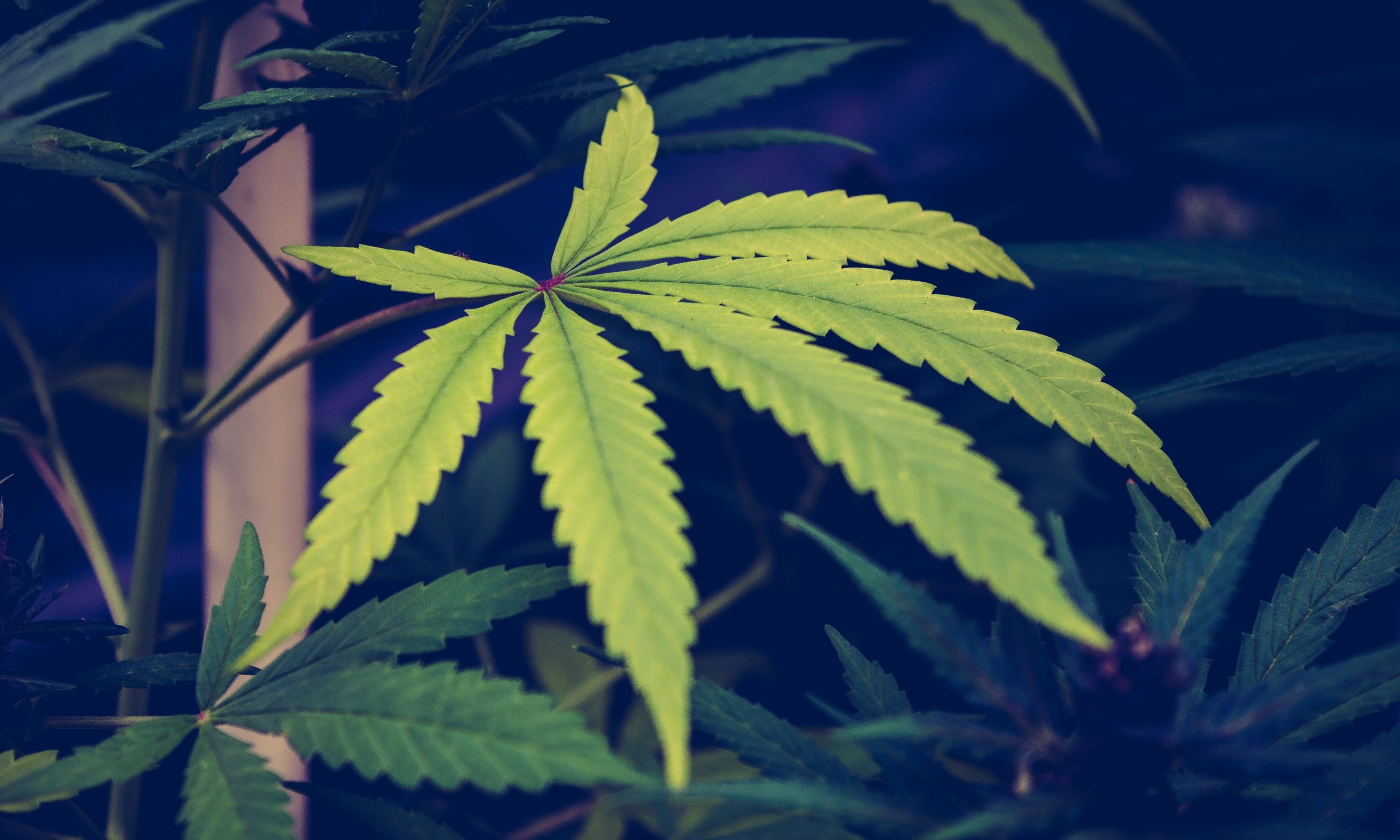 Studies have repeatedly identified an association between the legalizing marijuana and reductions in crime—but the impact of the policy change is being significantly understated because of limitations in the research methodology, a new paper co-authored by a federal official asserts.
Most studies looking at crime and cannabis rely on FBI data sourced from local police departments across the country. But reporting that data to the federal agency is entirely voluntary, leaving knowledge gaps that have underplayed the extent to which legalizing medical cannabis reduces violent and property crime.
That's according to researchers from the U.S. Department of Agriculture's (USDA) Economic Research Service and Appalachian State University, who published a working paper with their findings this month.
"U.S. drug policy presumes prohibition reduces crime. Recently states have enacted medical marijuana laws creating a natural experiment to test this hypothesis but is impeded by severe measurement error with available data," the abstract states.
To account for those shortcomings, the researchers developed "a novel imputation procedure to reduce measurement error bias and estimate significant reductions in violent and property crime rates, with heterogeneous effects across and within states and types of crime, contradicting drug prohibition policy."
"We demonstrate uncorrected measurement error or assuming homogeneous policy effects leads to underestimation of crime reduction from ending marijuana prohibition," the authors said in the paper, which is titled, "Smoke and Fears: The Effects of Marijuana Prohibition on Crime."
To improve upon existing research, the study authors said they used a "multiple imputation procedure for agency-level crime data to fill in the gaps in the [Uniform Crime Reporting] data that accounts for the inherent uncertainty in these imputed values in the subsequent statistical analysis."
"Our results indicate that [medical marijuana laws] result in significant reductions in both violent and property crime rates, with larger effects in Mexican border states," they wrote. "While these results for violent crime rates are consistent with previously reported evidence, we are the first paper to report such an effect on property crime as well. Moreover, the estimated effects of MMLs on property crime rates are substantially larger, which is not surprising given property crimes are more prevalent."
While the study specifies that the USDA's official's involvement in the study "should not be construed to represent" the government's position on the issue, it's notable that an agency representative even participated and effectively reached the conclusion that the theory that criminalizing drugs—as the federal government has done for decades—reduces crime seems to be unfounded.
Other data has similarly challenged the notion that prohibition reduces crime.
In 2020, researchers looked at how adult-use marijuana legalization in Washington and Colorado affected crime rates in neighboring states, and the resulting study determined that passage of recreational cannabis laws may have actually reduced certain major crimes in nearby jurisdictions.
The previous year, a federally funded study found that legalizing marijuana has little to no impact on rates of violent or property crime. The policy change did seem connected to a long-term decline in burglaries in one state, however.
A 2018 study from the think tank RAND said county-level data from California suggested that there was "no relationship between county laws that legally permit dispensaries and reported violent crime," the researchers wrote. What's more, there was a "negative and significant relationship between dispensary allowances and property crime rates," though it's possible that's the product of "pre-existing trends."
That same year, researchers at Victoria University of Wellington and Harvard University found that medical marijuana laws essentially have a null effect of crime rates, with one big exception: A nearly 20 percent reduction in violent and property crimes in California following the legalization of medical cannabis there.
DEA marijuana seizures have significantly declined as more states have moved to legalize cannabis, a new study led by a top marijuana investigator for the federal government found. And at the same time, marijuana arrests are also dropping across the country, and they dipped significantly in 2020, recent FBI data shows.
Federal marijuana trafficking cases also continued to decline in 2020 as more states have moved to legalize, an analysis from the U.S. Sentencing Commission (USSC) that was released in June found.
Federal prosecutions of drug-related crimes overall increased in 2019, but cases involving marijuana dropped by more than a quarter, according to a report released by Supreme Court Chief Justice John Roberts that year.
A study released by the Cato Institute in 2018 found that "state-level marijuana legalization has significantly undercut marijuana smuggling."
DEA Proposes Dramatic Increase In Marijuana And Psychedelic Production In 2022, Calling For 6,300 Percent More MDMA Alone
DEA Proposes Dramatic Increase In Marijuana And Psychedelic Production In 2022, Calling For 6,300 Percent More MDMA Alone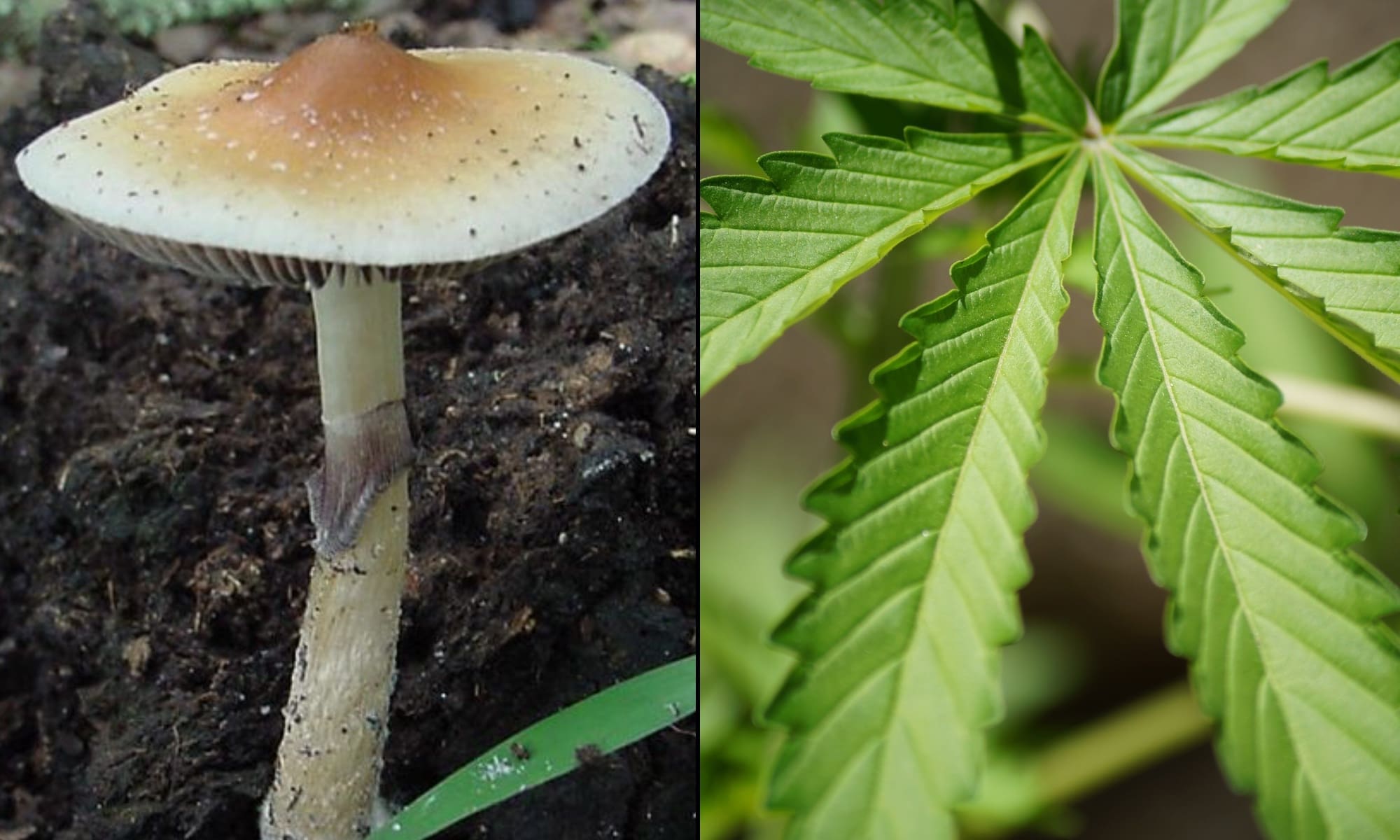 The Drug Enforcement Administration (DEA) is proposing a dramatic increase in the legal production of marijuana and psychedelics like psilocybin, LSD, MDMA and DMT to be used in research next year.
In a notice scheduled to be published in the Federal Register on Monday, the agency said there's been a "significant increase in the use of schedule I hallucinogenic controlled substances for research and clinical trial purposes," and it wants authorized manufacturers to meet that growing demand.
DEA had already massively upped its proposed 2021 quota for cannabis and psilocybin last month, but now it's calling for significantly larger quantities of research-grade marijuana and a broader array of psychedelics to be manufactured in 2022.
It wants to double the amount of marijuana extracts, psilocybin and psilocyn, quadruple mescaline and quintuple DMT. What especially stands out in the notice is MDMA. The agency is proposing an enormous 6,300 percent boost in the production of that drug—from just 50 grams in 2021 to 3,200 grams in the coming year—as research into its therapeutic potential continues to expand.
LSD would see a 1,150 percent increase, up to 500 grams of the potent psychedelic.
Marijuana itself would get a 60 percent boost under DEA's proposal, up to 3.2 million grams in 2022 from the 2 million grams last year.
Here's a visualization of the proposed quota increase from 2021 to 2022 for marijuana and cannabis extracts:
For all other THC, psilocybin, psilocyn and MDMA:
And for other psychedelic substances like LSD, mescaline and DMT:
DEA said in the Federal Register notice that it has been receiving and approving additional applications to "grow, synthesize, extract, and manufacture dosage forms containing specific schedule I hallucinogenic substances for clinical trial purposes" to achieve these ambitious quotas.
"DEA supports regulated research with schedule I controlled substances, as evidenced by increases proposed for 2022 as compared with aggregate production quotas for these substances in 2021," the agency said, adding that it working "diligently" to process and approve marijuana manufacturers applications in particular, as there's currently only one farm at the University of Mississippi that's permitted to cultivate the plant for research.
"Based on the increase in research and clinical trial applications, DEA has proposed increases in 3,4- Methylenedioxyamphetamine (MDA), 3,4-Methylenedioxymethamphetamine (MDMA), 5-Methoxy-N,N-dimethyltryptamine, Dimethyltryptamine, Lysergic acid diethylamide (LSD), Marihuana, Marihuana Extract, Mescaline, Psilocybin, Psilocyn, and All Other Tetrahydrocannabinols to support manufacturing activities related to the increased level of research and clinical trials with these schedule I controlled substances."
Here are the exact numbers for the proposed 2021 and 2022 quotas:
| | | |
| --- | --- | --- |
| Substance | 2021 | |
| Marijuana | 2,000,000 | 3,200,000 |
| Marijuana extract | 500,000 | 1,000,000 |
| All other tetrahydrocannabinol | 1,000 | 2,000 |
| Psilocybin | 1,500 | 3,000 |
| Psilocyn | 1,000 | 2,000 |
| MDMA | 50 | 3,200 |
| LSD | 40 | 500 |
| Mescaline | 25 | 100 |
| DMT | 50 | 250 |
| 5-MeO-DMT | 35 | 550 |
| MDA | 55 | 200 |
A 30-day public comment period will be open after the notice is formally published on Monday.
It's difficult to overstate just how significant the proposed 2022 increases are, but it's certainly true that scientific and public interest in marijuana and psychedelics has rapidly increased, with early clinical trials signaling that such substances show significant therapeutic potential.
National Institute on Drug Abuse (NIDA) Director Nora Volkow told Marijuana Moment in a recent interview that she was encouraged by DEA's previous proposed increase in drug production quota. She also said that studies demonstrating the therapeutic benefits of psychedelics could be leading more people to experiment with substances like psilocybin.
Advocates and experts remain frustrated that these plants and fungi remain in the strictest federal drug category in the first place, especially considering the existing research that shows their medical value for certain conditions.
A federal appeals court in August dismissed a petition to require the DEA to reevaluate cannabis's scheduling under the Controlled Substances Act. However, one judge did say in a concurring opinion that the agency may soon be forced to consider a policy change anyway based on a misinterpretation of the therapeutic value of marijuana.
Separately, the Washington State attorney general's office and lawyers representing cancer patients recently urged a federal appeals panel to push for a DEA policy change to allow people in end-of-life care to access psilocybin under state and federal right-to-try laws.
Singer Melissa Etheridge And Activist Van Jones Promote Psychedelics Reform As Movement Grows
Image element courtesy of Kristie Gianopulos.