Bill To Legalize Marijuana In Mexico Advancing In Committees Ahead Of Final Floor Vote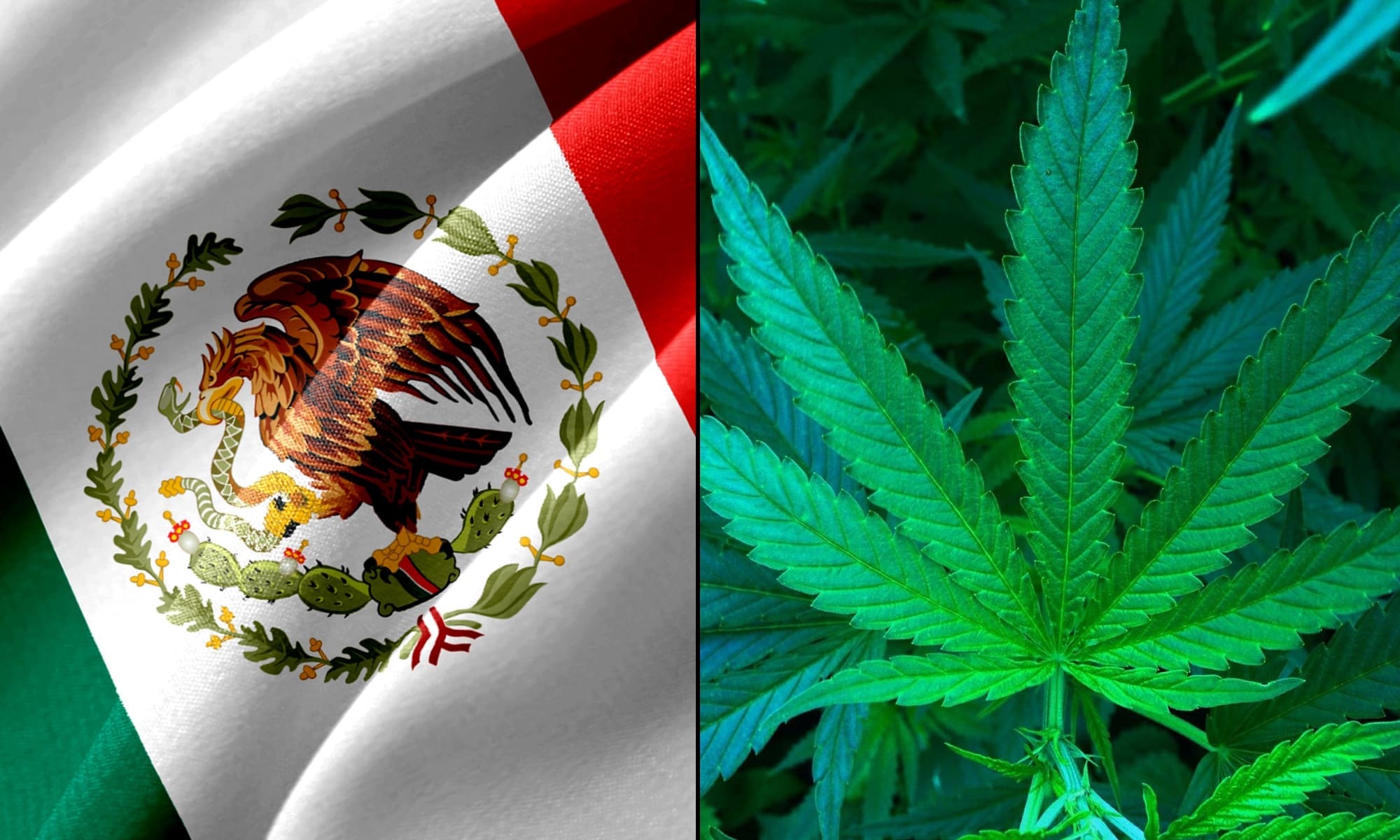 A bill to legalize marijuana nationwide in Mexico is getting hearings in multiple committees of the Chamber of Deputies on Friday and Saturday following its approval in the Senate last month.
The body's Justice, Health, Human Rights and Budget and Public Accounts Committees are all taking up the cannabis reform bill, and advocates expect it will be cleared for a final floor vote on Wednesday.
En las audiencias públicas sobre la minuta en materia de regulación de cannabis, convocada por las comisiones de Justicia y Salud, funcionarios, sector industrial, sociedad, asociaciones, académicos e investigadores expresaron sus posturas sobre el tema.https://t.co/TD1e3K1rtg

— Cámara de Diputados (@Mx_Diputados) December 5, 2020
Lawmakers are working on a tight schedule, as enacting the policy change is required under a Supreme Court ruling that deemed prohibition of personal use and cultivation unconstitutional. The court has most recently given Congress a deadline of December 15 to legalize marijuana for adults.
Over the next couple of days, activists and experts will offer testimony before committee members. It's not clear if members of the chamber will push to make further amendments to the bill, as that would create a situation where it would have to go back to the Senate, delaying its passage with the deadline looming.
But Ignacio Mier Velazco, coordinator of the ruling MORENA party in the chamber, said that deputies will make changes if they deem it necessary.
"We will fulfill our responsibility to deliver a clear, concise and precise law to Mexican society," he said, according to a translation.
President Andrés Manuel López Obrador said last week that the legislation is "part of carrying out a revolution of consciences, where each of us is responsible for his actions."
"The development of freedoms is very important," he said at a press conference.
That said, reform advocates remain concerned about a number of provisions in the proposal as it stands.
There were several revisions made in the Senate prior to last month's vote, but most of those were technical in nature.
However, there were a number of notable changes, such as an increase from the initial limit of four self-cultivated plants per person and to make it so people who grow cannabis for personal use will not be subject to a requirement to have regulators track plants.
La discusión en torno al cannabis no se trata sólo de responder a una resolución de la @SCJN, sino de aportar un marco regulatorio integral sobre ese tema que involucra distintos aspectos de la sociedad y la economía, subrayó la diputada @DulceSauri https://t.co/hvZiTojbBn

— Cámara de Diputados (@Mx_Diputados) December 4, 2020
An additional change mandates that the government clear criminal records of people with past cannabis convictions within six months.
Lawmakers also removed a prohibition on owning more than one type of marijuana license, allowing for vertical integration of cannabis businesses. A previous version of the bill would have only allowed people from vulnerable communities to hold more than one license type.
En las Audiencias Públicas sobre la Minuta en materia de Regulación del Cannabis, expertos y usuarios consideraron que la propuesta actual requiere cambios que beneficien al aprovechamiento de esta sustancia y sus variantes.https://t.co/vYKW7XlWKK

— Cámara de Diputados (@Mx_Diputados) December 5, 2020
Another modification that advocates are not happy with says that nonprofit associations of consumers that collectively cultivate cannabis must be located at least 500 meters from schools, sports and recreation centers and anywhere that third parties who have not given their consent could be exposed to smoke.
The legalization bill cleared a joint group of Senate committees prior to the full floor vote, with some amendments being made after members informally considered and debated the proposal during a virtual hearing.
Durante la segunda mesa de las audiencias públicas para el análisis de la minuta que expide la Ley Federal para la Regulación del Cannabis, especialistas, académicos, investigadores y activistas externaron sus puntos de vista sobre el tema.https://t.co/1ilPfOJx57

— Cámara de Diputados (@Mx_Diputados) December 5, 2020
Members of the Senate's Justice, Health, and Legislative Studies Committees had approved a prior version of legal cannabis legislation in March, but the coronavirus pandemic delayed consideration of the issue.
While advocates have celebrated the advancement of cannabis reform through the legislature, they have fought hard for changes to better protect consumers' rights and promote social equity in the legal market. Namely, they remain concerned about high penalties that can be imposed for violating the cannabis rules and feel the bill should do more to allow opportunities for small farmers.
However, Ricardo Monreal, the ruling MORENA party's coordinator in the Senate, argued that the proposal is a significant improvement on current laws against possession, which have "only caused the detention centers to be full of people for possession of a few grams of cannabis, which is why they seek to reduce the penalties in carrying of this product."
Lawmakers have "the historic opportunity to regulate the use of cannabis within the Mexican regulatory framework, to allow better control of the health of users, the emancipation of organized crime activities and the use of its wide benefits for society," he said, adding "this is a momentous moment in the public life of the country."
Senate President Eduardo Ramírez said that there is a "consensus" to achieve the reform by the court-mandated date.
The legislation makes some attempts to mitigate the influence of large marijuana corporations. For example, it states that for the first five years after implementation, at least 40 percent of cannabis business licenses must be granted to those from indigenous, low-income or historically marginalized communities.
The Mexican Institute of Cannabis would be responsible for regulating the market and issuing licenses.
Public consumption of marijuana would be allowed, except in places where tobacco use is prohibited or at mass gatherings where people under 18 could be exposed.
Households where more than one adult lives would be limited to cultivating a maximum of eight plants. The legislation also says people "should not" consume cannabis in homes where there are underaged individuals. Possession of more than 28 grams but fewer than 200 grams would be considered an infraction punishable by a fine but no jail time.
Monreal originally said the chamber would vote on the legalization bill by the end of October, but that timeline did not work out.
Sen. Julio Ramón Menchaca Salazar, also of the MORENA party, said in April that legalizing cannabis could fill treasury coffers at a time when the economy is recovering from the pandemic.
As lawmakers work to advance the reform legislation, there's been a more lighthearted push to focus attention on the issue by certain members and activists. That push has mostly involved planting and gifting marijuana.
In September, a top administration official was gifted a cannabis plant by senator on the Senate floor, and she said she'd be making it a part of her personal garden.
A different lawmaker gave the same official, Interior Ministry Secretary Olga Sánchez Cordero, a marijuana joint on the floor of the Chamber of Deputies last year.
Cannabis made another appearance in the legislature in August, when Sen. Jesusa Rodríguez of the MORENA party decorated her desk with a marijuana plant.
Drug policy reform advocates have also been cultivating hundreds of marijuana plants in front of the Senate, putting pressure on legislators to make good on their pledge to advance legalization.
House Approves Federal Marijuana Legalization Bill In Historic Vote