Mexican Lawmakers To Vote On Marijuana Legalization Next Week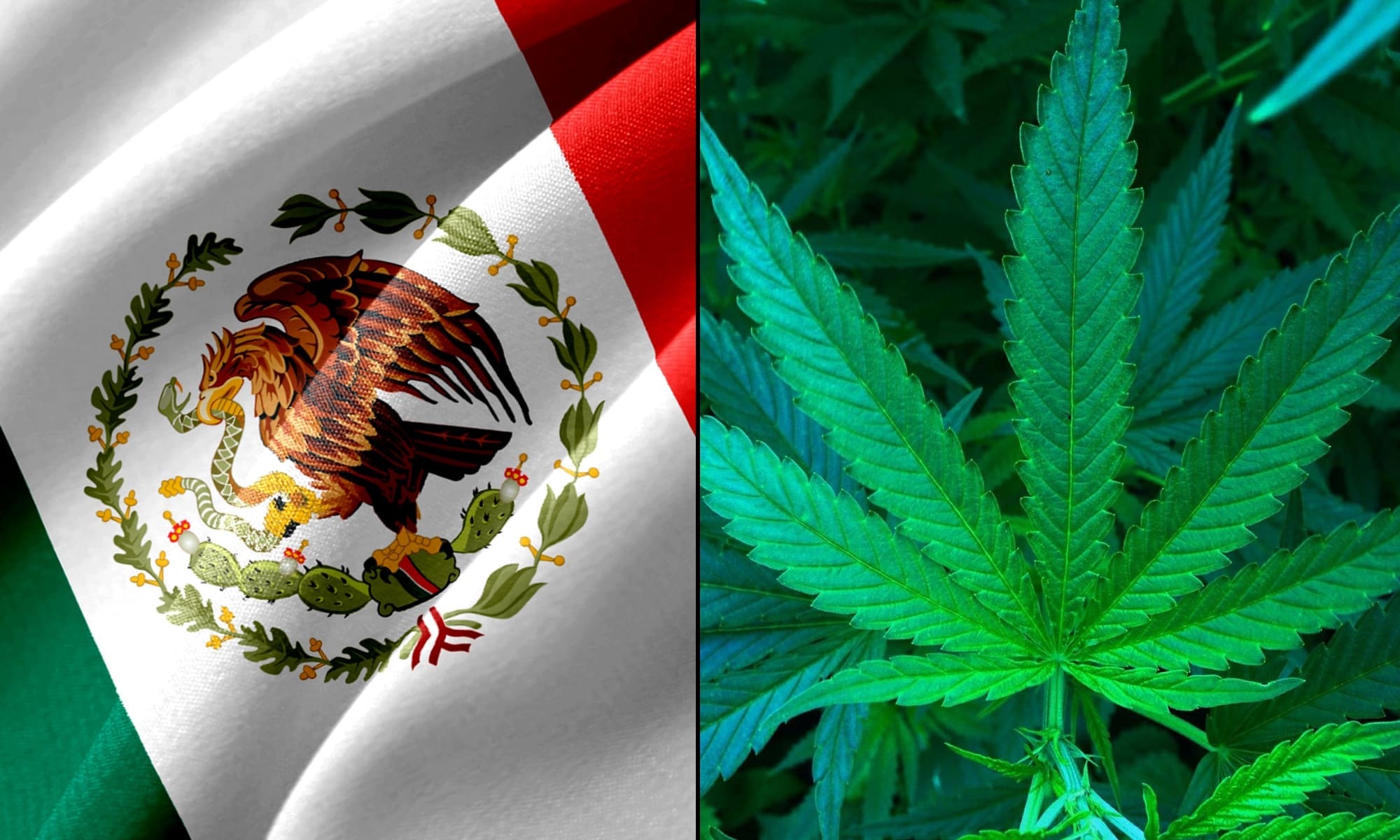 A long-awaited floor vote on a proposal to legalize marijuana in Mexico is being scheduled in the Chamber of Deputies for next week, a move that comes months after the Senate approved the reform.
That said, lawmakers say there is still no formal revised bill for deputies to take up, and it will have to move through the committee process before being potentially returned to the Senate.
Martha Tagle Martínez, a member of the chamber's Health Committee, said on Tuesday that several groups have reached out to her after receiving what appeared to be a draft legislation to regulate cannabis. She clarified that "there is still no formal or definitive document."
The Political Coordination Board, which is established by party leaders to reach consensus on legislative issues, has set floor action for March 9. "But there is still no draft opinion," Martínez said. When there is a bill, it will go to the Health and Justice Committees.
Adicionalmente, la JUCOPO de la @Mx_Diputados ha programado tener la discusión sobre la minuta del senado en materia de #Cannabis para el próximo 9 de marzo, pero aún no hay proyecto de dictamen. Cuando éste circule se deberá convocar a las comisiones unidas de salud y justicia.

— Martha Tagle (@MarthaTagle) March 2, 2021
Those panels will "analyze, discuss, modify and approve the draft opinion" before sending it to the floor.
While it remains to be seen what changes will be made from the Senate version, Martínez said that the current bill as approved in the other chamber does not fulfill the requirements of the Supreme Court, which deemed the prohibition on personal possession and cultivation of marijuana unconstitutional in a 2018 ruling. Lawmakers have since been tasked with ending criminalization, but they've repeatedly pushed back deadlines to enact the policy change.
Hasta ahora, ni la minuta del senado, ni observaciones hechas por el gobierno, atienden la resolución de la @SCJN para garantizar los DDHH y el libre desarrollo de la personalidad de usuarios de #Cannabis.
Es nuestra responsabilidad de @Mx_Diputados centrar la discusión en ello.

— Martha Tagle (@MarthaTagle) March 2, 2021
Now the legislature has until the end of April to legalize cannabis nationwide, and it seems next week's action will set the stage for Congress to make good on its obligation.
In the meantime, the Health Committee already held a preliminary discussion on the issue last month.
EN VIVO / Reunión de Junta Directiva de la Comisión de Salud https://t.co/fToNXQd19B

— Cámara de Diputados (@Mx_Diputados) February 24, 2021
Members of the panel said they wanted to hold four sessions to debate the legislation, but its president, Carmen Medel Palma, has yet to convene them and wants to speed up the process, La Jornada reported.
The Justice Committee also met to discuss the matter on Sunday, according to the group Cáñamo México.
Estimadxs integrantes de la Comisión de @Justicia_Dip, ¿serían tan amables de informarnos lo sucedido en su Reunión Extraordinaria de la Junta Directiva sobre la dictaminación de la Ley Federal para la Regulación del Cannabis sucedida hoy a las 17 horas? @Mx_Diputados #Cannabis

— Cáñamo México (@canamo_mexico) March 2, 2021
The two panels were initially expected to send a revised legalization proposal to the floor last month, but that didn't happen.
➡️ Informa la presidenta de la Comisión de Salud que se prevé que esta semana se convoque a reunión de comisiones unidas para discutir y votar el dictamen a la minuta en materia de regulación de cannabis. https://t.co/2mBuGsv3kj

— Cámara de Diputados (@Mx_Diputados) February 23, 2021
President Andres Manuel Lopez Obrador, for his part, said in December that a vote on legalization legislation was delayed due to minor "mistakes" in the proposal.
He said "there was no time to conduct a review" in the legislature before the prior December 15 Supreme Court deadline, but he noted that issues that need to be resolved are "matters of form" and "not of substance."
The Senate passed the legalization bill in November and transmitted it to the Chamber of Deputies. Several committees took up the bill, with the Human Rights and Budget and Public Account Committees representing one panel that considered and advanced it just before the the court granted lawmakers' latest deadline extension request.
While advocates are eager for lawmakers to formally end prohibition, they hoped the delay would give them more time to try to convince the legislature to address their concerns about certain provisions of the current bill, namely the limited nature of its social equity components and strict penalties for violating rules.
In response to unofficial drafts of the legalization measure that were obtained by advocacy groups, Regulación Por La Paz said the proposals "give way to a regulation designed as a way for the great national and international capital, at the cost of the criminalization of users" and that the draft legislation "prioritizes the interests of the industry over rights and needs of the Mexican citizenship."
⚠ #Comunicado ⚠

Desde #RegulaciónPorLaPaz vemos con preocupación el rumbo que está tomando la discusión en torno a la regulación de #cannabis en la @Mx_Diputados debido a que prioriza los intereses de la industria por encima de los derechos y necesidades de la ciudadanía. pic.twitter.com/zSy3phdNMr

— Regulación Por La Paz (@regulacionxpaz) February 24, 2021
"The worst they propose [is] a registry for self cultivators," Mariana Sevilla of Regulación Por La Paz told Marijuana Moment, adding that she also concerned about the inclusion of vertical integration for cannabis businesses.
Activists also want to increase the percentage of licenses granted to people harmed by prohibition.
"To avoid the formation of corporate oligopolies and promote a horizontal and inclusive market that encourages dignified participation and fair conditions for communities in vulnerable situations, it is essential to incorporate a perspective of social justice," Zara Snapp of the Instituto RIA and #RegulacionPorLaPaz wrote in an op-ed coauthored by ReverdeSer Colectivo Coordinator Amaya Ordorika Imaz.
The legalization bill cleared a joint group of Senate committees prior to the full floor vote in that chamber, with some amendments being made after members informally considered and debated the proposal during a virtual hearing.
Members of the Senate's Justice, Health, and Legislative Studies Committees had approved a prior version of legal cannabis legislation last March, but the coronavirus pandemic delayed consideration of the issue.
In general, the Senate bill would establish a regulated cannabis market, allowing adults 18 and older to purchase and possess up to 28 grams of marijuana and cultivate up to six plants for personal use.
The legislation makes some attempts to mitigate the influence of large marijuana corporations. For example, it states that for the first five years after implementation, at least 40 percent of cannabis business licenses must be granted to those from indigenous, low-income or historically marginalized communities.
The Mexican Institute of Cannabis would be responsible for regulating the market and issuing licenses.
Public consumption of marijuana would be allowed, except in places where tobacco use is prohibited or at mass gatherings where people under 18 could be exposed.
Households where more than one adult lives would be limited to cultivating a maximum of eight plants. The legislation also says people "should not" consume cannabis in homes where there are underaged individuals. Possession of more than 28 grams but fewer than 200 grams would be considered an infraction punishable by a fine but no jail time.
Sen. Julio Ramón Menchaca Salazar of the MORENA party said in April that legalizing cannabis could fill treasury coffers at a time when the economy is recovering from the pandemic.
As lawmakers work to advance the reform legislation, there's been a more lighthearted push to focus attention on the issue by certain members and activists. That push has mostly involved planting and gifting marijuana.
In September, a top administration official was gifted a cannabis plant by senator on the Senate floor, and she said she'd be making it a part of her personal garden.
A different lawmaker gave the same official, Interior Ministry Secretary Olga Sánchez Cordero, a marijuana joint on the floor of the Chamber of Deputies in 2019.
Cannabis made another appearance in the legislature in August, when Sen. Jesusa Rodríguez of the MORENA party decorated her desk with a marijuana plant.
Drug policy reform advocates have also been cultivating hundreds of marijuana plants in front of the Senate, putting pressure on legislators to make good on their pledge to advance legalization.
Chuck Schumer Says Federal Marijuana Legalization Is A Priority In Democrats' 'Big, Bold Agenda'