Formerly Anti-Marijuana Congressman Cosponsors Comprehensive Legalization Bill
A bill to federally legalize marijuana and implement restorative justice policies gained a notable cosponsor on Wednesday: Rep. Joe Kennedy III (D-MA), who only recently backed cannabis reform after being a long-time opponent.
The congressman signed on to the Marijuana Opportunity Reinvestment and Expungement (MORE) Act, raising the total number of cosponsors to 67. The legislation, which was approved by the House Judiciary Committee last year, is soon expected to be taken up in another panel, Energy and Commerce, that Kennedy sits on.
This latest action stands in stark contrast to the congressman's previous record. Not only did Kennedy unsuccessfully campaign against legalization in his home state of Massachusetts, he voted against modest bipartisan House measures such as an amendment allowing veterans to access medical cannabis and another shielding children and families who use CBD from federal enforcement.
He also received criticism in 2018 when he suggested to Vox's Ezra Klein that marijuana should remain criminalized so that it'd be easier for law enforcement to search people's vehicles.
"If you smelled [marijuana] in a car, you could search a car," he said. "When it became decriminalized, you couldn't do that."
But after acknowledging the political untenability his anti-legalization stance at a time when a growing majority of the public has embraced reform, Kennedy made a significant pivot last year, announcing that he believes legalization is "our best chance to actually dedicate resources toward consumer safety, abuse prevention, and treatment for those who need it."
The year prior, the congressman recognized that he was out of step with his party, noting that it's "a tough issue for me" and that "I come at it a little bit differently, obviously, than the vast majority of my colleagues."
But in the months after Kennedy said he had a change of heart on the issue, he declined to sign onto specific legislation to end federal prohibition, instead choosing to cosponsor bills that would offer marijuana banking protections, require the U.S. Department of Veterans Affairs to research into cannabis and direct federal agencies to study the impact of state-level legalization.
Kennedy's MORE Act cosponsorship signals that the congressman is prepared to match his newfound marijuana rhetoric with legislative action.
Of course, politics could remain a factor in his decision to back the legislation. Besides the fact that the bill may well be marked up in a committee he's member of in the coming weeks, which would force him to take a position, Kennedy is also currently running a primary challenge to unseat a Democratic senator who has already cosponsored several legalization bills, including the Senate version of the MORE Act.
And while Kennedy did vote for a floor amendment last year that would have provided protections for all state cannabis programs against federal intervention, the incumbent Sen. Ed Markey (D-MA) could have played up the congressman's lack of proactive cosponsorships for descheduling legislation, making the case that he isn't doing enough for a state that has an adult-use marijuana market.
In any case, this new development is sure to disappoint the congressman's relative, former Rep. Patrick Kennedy (D-RI), who is a cofounder of prohibitionist group Smart Approaches to Marijuana (SAM) and continues to be a leading voice against legalization. Patrick's wife, Amy Kennedy, is running for Congress this year as well, raising fresh questions about which direction family members will take on the increasingly popular issue of marijuana reform.
SAM President Kevin Sabet argued in November that Joe Kennedy is "not a fan" of legalization, even after he announced his policy pivot.
Whether Kennedy does personally oppose legalization or not, he's now officially on the record in favor of making the fundamental policy change and will likely soon get the chance to vote for it in committee.
Presidential Candidate Lincoln Chafee Backs Decriminalizing Drugs
Photo courtesy of Congressman Joe Kennedy III.
Virginia Marijuana Decriminalization Gets Closer To Governor's Desk With New Amendments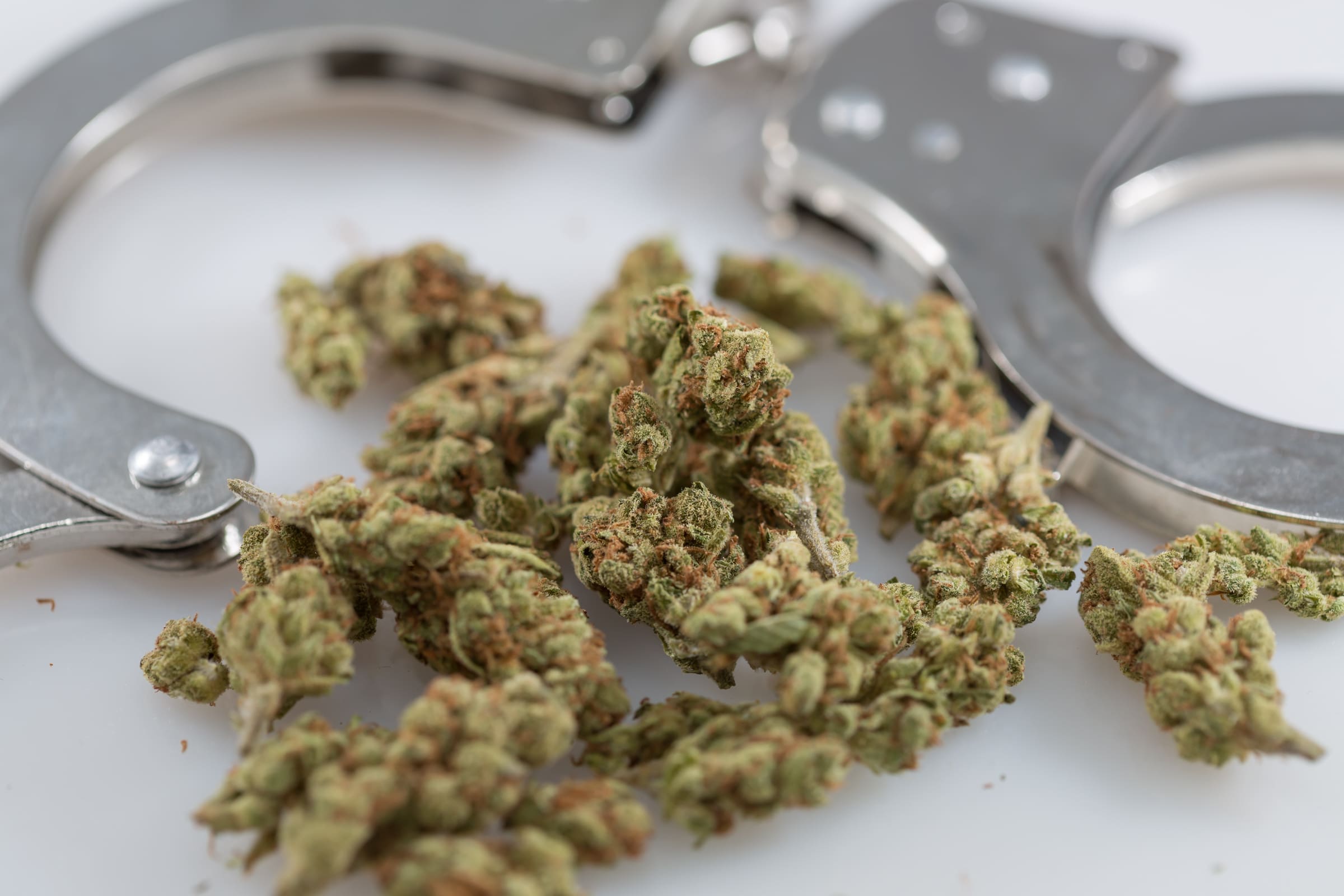 One week after bills to decriminalize marijuana in Virginia were passed by both the House and Senate, they advanced again on Wednesday in committee votes, where they were revised in an effort to ease the path to the governor's desk.
The goal was to make the language of the bills identical, with lawmakers hoping to streamline the process by avoiding sending differing pieces of decriminalization legislation to a bicameral conference committee to resolve differences.
The House of Delegates and Senate were under pressure to approve their respective versions of decriminalization ahead of a crossover deadline last week. After clearing floor votes in their respective chambers, the Senate-passed bill was sent to the House Court of Justice Committee, while the House's legislation was referred to the Senate Judiciary Committee.
Those panels amended the bills and advanced them on Wednesday, with senators voting 10-4 to advance the revised legislation and delegates voting 8-5. However, the Senate panel also struck a part of the text of a compromise substitute version concerning a record clearing provision while the House committee accepted the substitute as offered.
That means it will be up to the Finance Committees to resolve the remaining differences if lawmakers hope to skip the conference step prior to full floor votes in both chambers.
Regardless of the unexpected complication, advocates said the new committee actions represent a positive development.
"Fortunately, the patrons were able to reach a consensus and move the bills forward," Jenn Michelle Pedini, executive director of Virginia NORML, told Marijuana Moment. "Virginians have waited long enough for this important step, one that will dramatically reduce both marijuana arrests and the collateral consequences that follow such charges."
The legislation as amended would make possession of up to one ounce a civil penalty punishable by a $25 fine without the threat of jail time. Currently, simple possession is punishable by a maximum $500 fine and up to 30 days in jail.
A provision that would have allowed courts to sentence individuals to up to five hours of community service in lieu of the civil penalty was removed with the latest revisions. The bill also stipulates that juveniles found in possession of cannabis will be treated as delinquent, rather than go through a less punitive process for a "child in need of service."
Language providing a means to seal prior records for marijuana convictions was successfully reinserted into the House Courts of Justice Committee-passed bill after it was previously removed and placed in a separate expungement bill. That latter legislation is stalled, so lawmakers put it back into the decriminalization measure via the substitute to ensure its enactment.
The Senate Judiciary moved to delete that section, however, creating complications for avoiding a conference committee.
Meanwhile, the House Rules Committee voted in favor of a separate Senate-passed resolution on Wednesday that calls for the establishment of a joint commission to "study and make recommendations for how Virginia should go about legalizing and regulating the growth, sale, and possession of marijuana by July 1, 2022, and address the impacts of marijuana prohibition." That vote was 12-5.
That's a significant step, as the legislature is generally reluctant to enact bold reform without first conducting a study on the issue.
While Gov. Ralph Northam (D) is in favor of decriminalization, including a call for the policy change in his State of the Commonwealth address last month, he's yet to embrace adult-use legalization. That said, Attorney General Mark Herring (D), who is running to replace the term-limited governor in 2021, said he's optimistic that Northam will come around on the issue.
Herring organized a cannabis summit late last year to hear from officials representing states that have already legalized marijuana. That's one tool he said the governor could use as he considers broader reform.
For now, Virginia seems to be on the path to become the 27th state to decriminalize marijuana, and the first to do so in 2020. Last year, three states—New Mexico, Hawaii and North Dakota—also approved the policy change.
Alabama Lawmakers Approve Medical Marijuana Legalization Bill
Alabama Lawmakers Approve Medical Marijuana Legalization Bill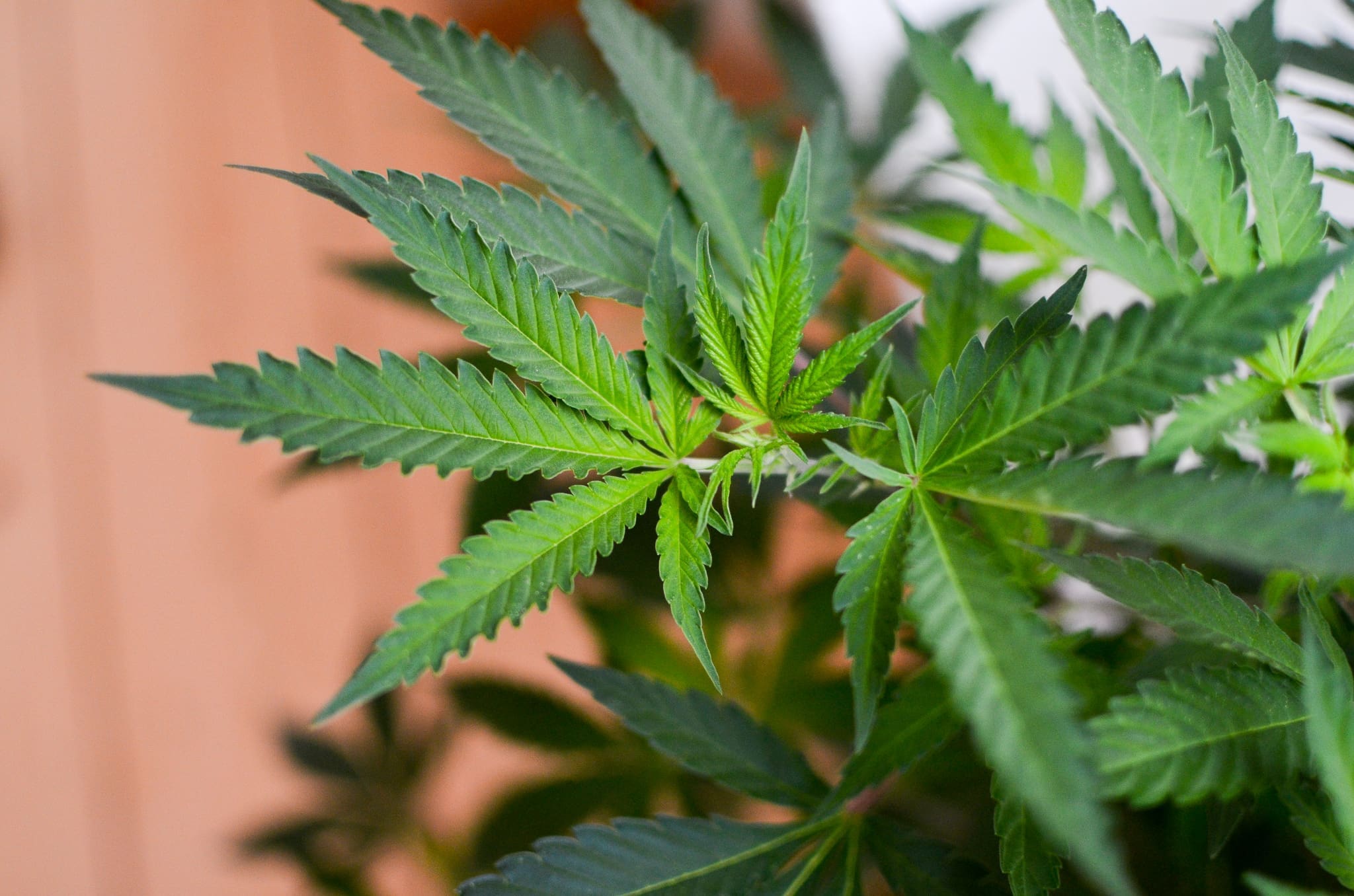 An Alabama Senate committee approved a bill on Wednesday that would legalize medical marijuana in the state.
The legislation would allow patients with qualifying conditions to purchase cannabis products from licensed dispensaries. It would be a limited system, however, prohibiting patients from smoking or vaping marijuana.
The Senate Judiciary Committee cleared the bill in a 8-1 vote, with one abstention. The next stop for the legislation will be the Senate floor.
The proposal would establish the Alabama Medical Cannabis Commission, which would be responsible for overseeing a patient registry database, issuing medical cannabis cards and approving licenses for marijuana dispensaries, cultivators, transporters and testing facilities.
This vote comes two months after a panel created by the legislature, the Medical Cannabis Study Commission, issued a recommendation that Alabama implement a medical cannabis program.
The full Senate approved a medical cannabis legalization bill last year, but it was diluted in the House to only provide for the establishment of the study commission. Sen. Tim Melson (R) sponsored both versions of the legislation and served as chairman of the review panel.
The current bill has been revised from the earlier version. For example, this one does not require patients to exhaust traditional treatment options before they can access medical cannabis.
The committee also approved a series of amendments by voice vote, including several technical changes to the bill. Another one would shield physicians from liability for recommending medical cannabis. One would clarify that employees are ineligible for workers' compensation for accidents caused by being intoxicated by medical cannabis, which is the same standard as other drugs.
Watch the Alabama Senate Judiciary Committee debate and vote on medical cannabis below:
Members also agreed to an amendment creating a restriction on who can be on the cannabis commission.
While it's not clear how the House would approach the bill if it advances to the chamber this year, the speaker said this week that he's "in a wait and see mode" and commended Melson for his work on the measure. The state's attorney general, meanwhile, sent a letter to lawmakers expressing opposition to the reform move.
Under the measure, patients suffering from 15 conditions would qualify for the program. Those include anxiety, cancer, epilepsy and post-traumatic stress disorder. Patients would be able to purchase up to a 70-day supply at a time, and there would be a cap of 32 dispensaries allowed in the state.
Prior to the vote, committee heard from a series of proponents and opponents, including parents who shared anecdotes about the therapeutic benefits of cannabis for their children. Interest in the reform move was so strong that an overflow crowd has to be moved to a separate hearing room.
"Sometimes people are not able to empathize with others who have gone through something. I guarantee you if one of relatives, members of the legislature, went through something like the testimonies that we've heard today, they would want it," Sen. Vivian Figures (D) said. "But they would probably have the means to fly somewhere and get it."
One thing we're watching on Goat Hill today is the medical marijuana bill. Alabama is one of only 17 states where medical cannabis remains illegal. https://t.co/V8CK8nm6mm

— Alabama Democrats (@aldemocrats) February 19, 2020
There would be a number of restrictions under the bill when it comes to advertising. It would also require seed-to-sale tracking for marijuana products, set packaging and labeling requirements and impose criminal background checks for licensed facility employees.
A nine percent tax would be levied on "gross proceeds of the sales of medical cannabis" sold at a retail medical cannabis dispensary. Part of those funds would go toward creating a new Consortium for Medical Cannabis Research, which would provide grants to study the plant.
Last year, the Senate Judiciary Committee also approved a bill to decriminalize marijuana.
Kentucky Lawmakers Approve Medical Marijuana Bill In Committee Vote
Photo courtesy of Philip Steffan.
Ballot Language Approved For Washington, D.C. Psychedelics Decriminalization Measure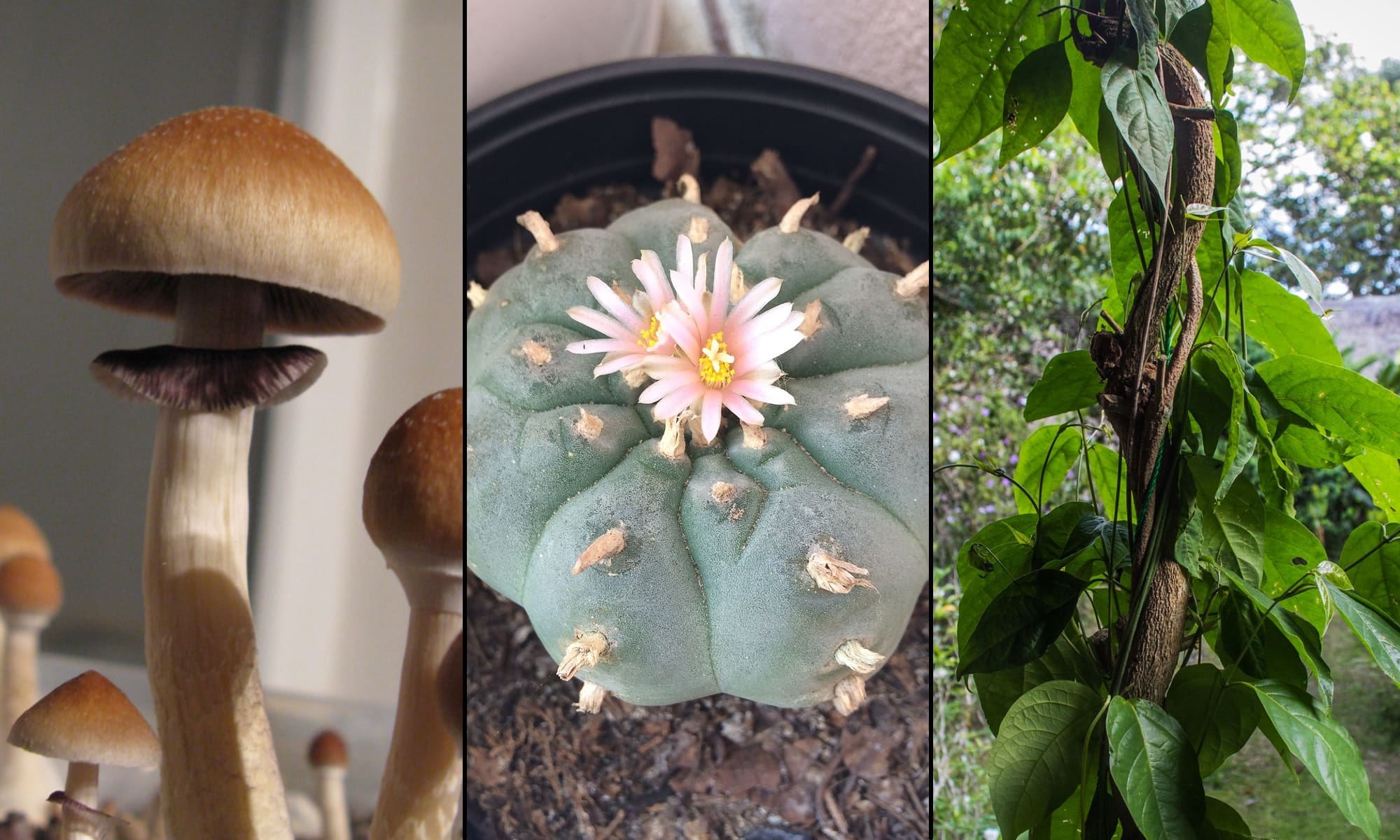 The campaign to decriminalize psychedelics in Washington, D.C. took another step forward on Tuesday, with the Board of Elections approving a short title and summary statement for the ballot initiative.
This comes about two weeks after the board ruled that the proposal is lawful under city rules and can proceed. There were some questions about whether a congressional rider prohibiting the District from using its local dollars to lower penalties for Schedule I drugs would disqualify the measure, but the body agreed with activists that it did not.
The initiative wouldn't change local laws banning entheogenic substances like psilocybin and ayahuasca. Rather, it would make enforcement of those laws among the District's lowest priorities and call on the D.C. attorney general and the District's federal prosecutor to end prosecutions of such offenses.
The new board-approved short title and summary statement reads as follows: 
SHORT TITLE
"Entheogenic Plant and Fungus Policy Act of 2020"
SUMMARY STATEMENT
If enacted, this Initiative would:
-Make the investigation and arrest of adults for non-commercial planting, cultivating, purchasing, transporting, distributing, possessing, and/or engaging in practices with entheogenic plants and fungi among the Metropolitan Police Department's lowest law enforcement priorities; and
-Codify that the people of the District of Columbia call upon the Attorney General for the District of Columbia and the United States Attorney for the District of Columbia to cease prosecution of residents of the District of Columbia for these activities.
"Decriminalize Nature D.C. was very pleased with today's hearing," Seth Rosenberg, a spokesperson for the group behind the proposed ballot measure told Marijuana Moment. "The final language of Initiative Measure 81 is very close to our proposed language, and we are grateful that the [Board of Elections] saw the value in bringing this measure to the citizens of Washington D.C. We are even more excited about getting the petition process started to get on the 2020 ballot."
The short title and summary will be published in the D.C. Register next week, following which point a 10-day challenge period will be opened. After the close of the comment period on March 9, the panel will then the hold another meeting to give final approval to the language.
Once the title and summary get final approval, organizers will have to collect about 25,000 valid signatures from voters within 180 days in order to qualify for the November ballot.
"The Campaign's message of education, including the safe use of medicinal and sacred plants and fungi, is finding an increasingly receptive audience across all levels of society as more and more people are seeking help for themselves or loved ones," Melissa Lavasani, spokesperson for Decriminalize D.C., said in a press release.
Beyond pursuing decriminalization through the ballot, Lavasani told Marijuana Moment in an interview last month that it would also be pushing for District Council action and that the ballot serves partly as an educational tool to show legislators that there's public support for the policy change.
The psychedelics reform movement has made significant strides this past year. After Denver became the first city in the U.S. to decriminalize psilocybin mushrooms, Oakland's City Council followed suit and made a wide range of entheogenic substances among the city's lowest law enforcement priorities. Organizers there are now hoping to legalize the sale of such plants and fungi.
Santa Cruz became the third city to decriminalize the substances in a Council vote last month. And activists in more than 100 cities are pushing to implement similar policies, according to Decriminalize Nature.
California activists are also collecting signatures to put psilocybin mushroom legalization on the state's 2020 ballot. In Oregon, a campaign to legalize psilocybin for therapeutic use is underway.
Read the full short title and summary of the D.C. psychedelics decriminalization measure below:
DC Psychedelics Ballot Lang… by Marijuana Moment on Scribd
First Government Psychedelics Decriminalization Panel Holds Historic Meeting In Denver
Photo elements courtesy of carlosemmaskype and Apollo.