DEA's Hemp And CBD Rules Raise Concerns About Potential Crackdown, Industry Insiders Say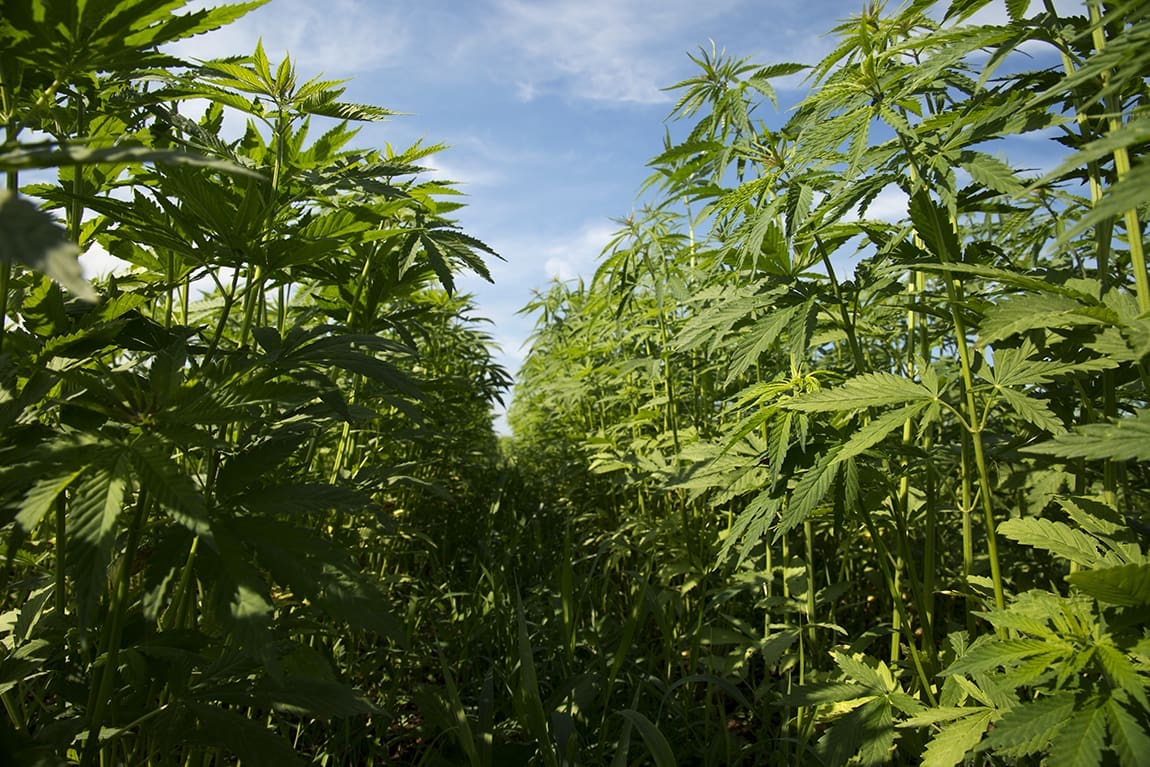 The Drug Enforcement Administration (DEA) recently released proposed rules for hemp and CBD—but while the agency claimed the regulations would simply put its procedures into compliance with federal law, some industry players suspect that they're really setting the stage to crack down on the newly legal market.
Some background is necessary: the 2018 Farm Bill legalized hemp and its derivatives, shifting control of the substances from DEA to the U.S. Department of Agriculture (USDA). USDA last year unveiled its rules for the crop, and those are still being finalized. DEA's new interim final rule (IFR) is the latest development, with the agency explaining how it plans to redefine marijuana to exclude hemp, among other statutory changes.
DEA emphasized throughout its proposal that the proposed regulations are only meant to align their policies with the Farm Bill. That's now how hemp attorney Rod Kight sees it, however, and his theory about DEA's alleged ulterior motive behind certain language in the IFR is gaining traction within the cannabis community.
In a pair of blog posts last week, Kight asserted that "the IFR threatens to destroy the hemp/CBD industry," and he urges stakeholders to submit public comment on the rule ahead of the October 20 deadline. "It is not an overstatement to assert that adoption and enforcement of the IFR will severely disrupt, and potentially destroy, the hemp industry."
There are two main concerns, he said. The first is related to hemp extracts. DEA said that cannabis containing no more than 0.3 percent THC on a dry weight basis meets the definition for hemp and is no longer controlled. However, that language in the IFR has created uncertainty when it comes to producing hemp extracts. The process of extraction involves isolating the cannabinoids, and it inadvertently causes THC levels to spike.
The theory is that DEA could presumably take action against hemp extract manufacturers during this stage, before the business is able to dilute the THC to be in compliance.
"The issue of [work in progress hemp extract or WIPHE] has been around, albeit 'underground,' for several years. I routinely discuss it with my clients that process and manufacture hemp and CBD products," Kight wrote. "Without any official position on the matter by the USDA or the FDA, nor any enforcement attempts by the DEA, the WIPHE issue remained an 'elephant in the room, a massive issue that no one wanted to discuss."
"The general idea was that if no one addressed it publicly then it would never come to light," he said. "Unfortunately, it has finally come to light in the form of an official DEA rule. As usual, the DEA has taken the wrong position. This time, its position is an existential threat to the hemp/CBD industry."
A second issue the attorney identified concerns delta-8 THC. The most widely known cannabinoid is delta-9 THC, the main component responsible for creating an intoxicating effect, but delta-8 THC from hemp is also psychoactive and is an object of growing interest within the market. It's a legal gray area, as there are no explicit laws regulating delta-8 THC, which can be converted from CBD.
According to Kight, DEA's IFR would pull the rug out from the delta-8 THC market based on this line: "All synthetically derived tetrahydrocannabinols remain schedule I controlled substances."
"Based on this language, all cannabinoids that are derived from hemp with a delta-9 THC concentration not exceeding 0.3% are lawful," he said. "However, the Rule specifically states that any synthetically derived THC remains an illegal Schedule I controlled substance. This begs the question of what is meant by the term 'synthetic.'"
Because delta-8 THC is converted from CBD through the use of a catalyst, DEA could hypothetically consider it "synthetically derived" and thus banned.
"The issue of D8's legal status is new, at least with respect to hemp. Additionally, while it has been known and researched for several decades, D8 is relatively new to consumers," Kight said. "My clients are reporting rapid growth and quick acceptance by the market. While the DEA's position is not surprising, it is frustrating."
Daniel Shortt, a business attorney at the cannabis-focused law firm Harris Bricken, shares concerns about DEA's IFR. He told Marijuana Moment in a phone interview that he doesn't "give the DEA the benefit of the doubt because they have just historically fought against any shrinking of their jurisdiction."
"But even if it wasn't intentional, it still creates an issue. Because there is a lack of a safe haven," he said. "Even if you compare it to hemp production, if a farmer accidentally grows hot hemp that has more than the 0.3 percent delta-9 THC, well, then that's not treated as a criminal penalty. That product still needs to be destroyed, but you're looking at more of a civil penalty or just a warning. I think that those same sort of principles could come through with processing, but it's not as clear."
"I think that that's what makes this so dangerous," he said. "It's kind of a combination of the ambiguity in the 2018 Farm Bill itself, this rule that doesn't take into account the interim processing and then just the history of the DEA."
Most Legal Marijuana States Had Fewer Vaping-Related Lung Injuries, Study Finds
Photo courtesy of Brendan Cleak.