Marijuana Legalization 'Not Likely' In New York Budget, Governor Says On Eve Of Deadline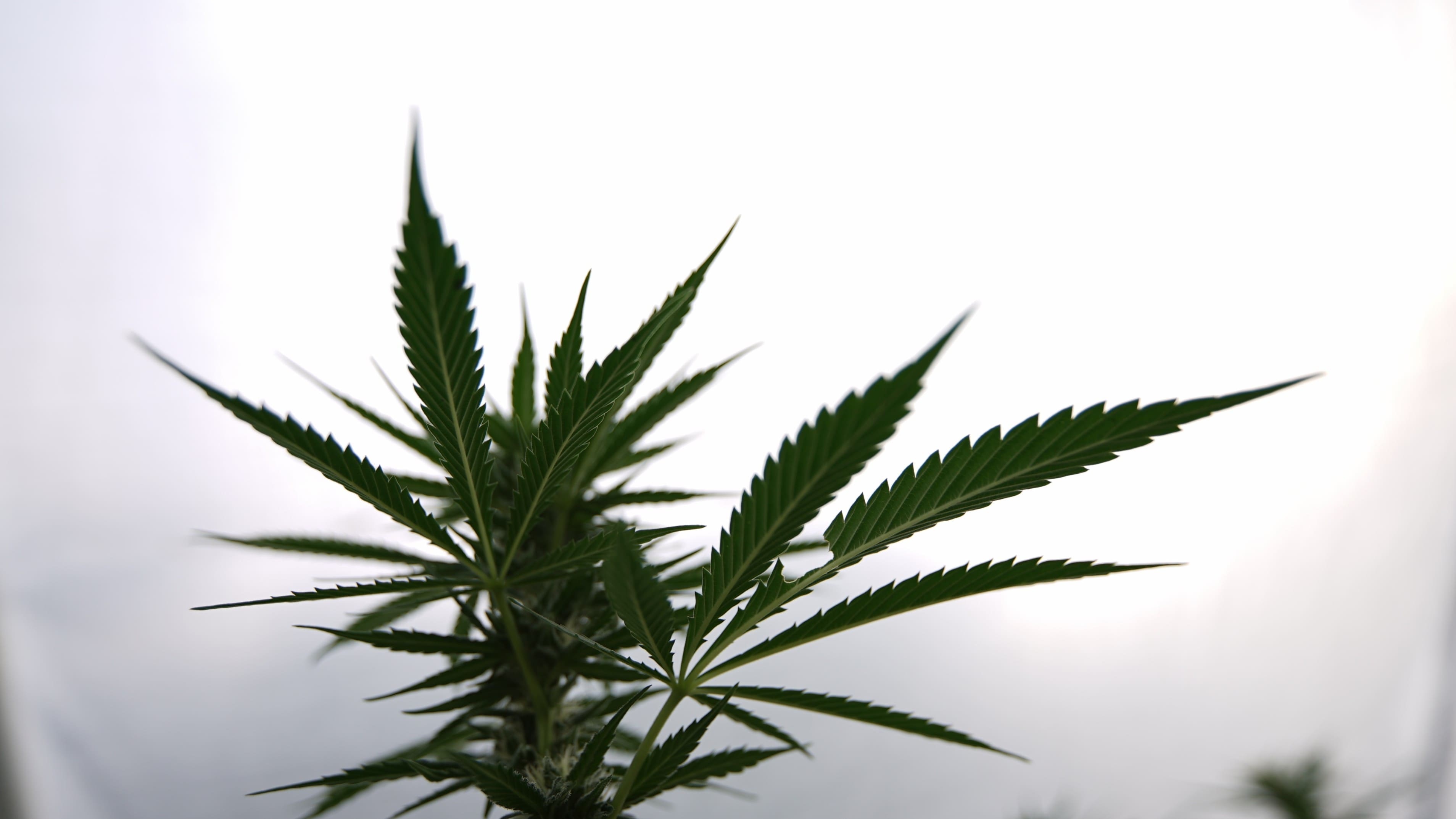 Marijuana legalization is "not likely" to be included in the final budget in New York, Gov. Andrew Cuomo (D) said on Tuesday, explaining that the issue proved too complicated as the state grapples with the coronavirus.
Another sign that the policy change isn't happening as Cuomo and advocates had planned comes from a pair of newly revised budget bills that exclude the proposal, making it all but certain that legalization won't make the final cut.
"Too much, too little time," the governor said of the proposal during a press conference.
Watch Cuomo's cannabis comments in the video below:
Later in the day, Cuomo expanded on why legal cannabis likely would be left out of the budget in a radio interview.
"We're not going to get there. I don't believe we get there because in truth that is something that had to be talked through and worked through, and the legislature wasn't here. I was doing this COVID virus," he told WAMC's Alan Chartock. "That requires time to do it right."
"That is not a yes/no. That's a, how does it work. How about the police? How many licenses? Who gives out the licenses? How do you do minority empowerment? How do we coordinate with Connecticut and New Jersey?" he said. "And no one has really had the time to work those things through. So I don't think we get there on that."
Listen to Cuomo's marijuana comments, about 22:45 into the audio below:
Wednesday is the deadline to deliver a budget, and so the identical Senate and Assembly spending bills that were freshly amended on Tuesday are unlikely to substantially change before they get a vote and sent to the governor's desk. A provision in Cuomo's original proposal that would implement an adult-use cannabis market was "intentionally omitted," text of the legislation states. That phrase is used repeatedly throughout the legislation for policies that missed the cut.
That's not to say that there's no appetite for the reform move within the legislature. It was expected to make it into the budget, but the coronavirus outbreak shifted legislative priorities and legalization evidently proved too complicated an issue to work out ahead of the deadline. Top lawmakers have said there's no reason that they can't develop a comprehensive reform plan outside of the budget.
However, Cuomo said earlier this month that his preference would be to address legalization through the budget because, outside of that process, "the easiest thing for a legislative body to do is to do nothing."
The release of the budget bills seems to confirm details included on a draft budget report that was shared with Marijuana Moment on Monday. It similarly said that the "Adopted Budget omits the Executive proposal to legalize adult use cannabis."
A revised standalone legalization bill was recently introduced in the Senate, and advocates hoped the language would be inserted into the budget, but that didn't pan out. However, it's possible that legislators could still take it up separately after the budget is handled. That said, it remains to be seen when the legislature, which has scaled down other activity amidst the COVID-19 pandemic, will be able to tackle the issue.
A spokesperson for the bill's sponsor, Sen. Liz Krueger (D), told Marijuana Moment on Monday that "nothing is done until it is done, but the Senator has said previously that the Governor's staff essentially took marijuana off the table weeks ago" in budget talks.
The senator still believes that "if it can't get done the right way in the budget right in the middle of overlapping public health and fiscal crises, that there is no reason it can't get done right later."
Assembly Majority Leader Crystal Peoples-Stokes (D), who has also sponsored a legalization bill, told Politico that "I wish that it was [included in the budget], but I don't believe that it is."
Marijuana Moment reached out to Senate and Assembly leadership for comment about the budget bills, but representatives were not immediately available.
"While legalizing cannabis is necessary to reduce the decades of unjust, racist targeting of communities of color in New York, our state faces a public health crisis right now and efforts to contain COVID-19 demand legislators' full attention," Kassandra Frederique or the Drug Policy Alliance said. "We remain committed to seeing legalization passed in New York at a time when critical components of equity and community reinvestment can be thoroughly addressed."
"The regulation of marijuana in our state must be centered in economic and racial justice now more than ever, because we know the same communities targeted by drug enforcement are the ones with the least access to healthcare right now, the ones grappling with decades of the economic toll from criminalization, with low wages, unstable housing, and the ones losing jobs and loved ones at the same time," she added. "The creation of a diversified and equitable industry that supports New York-based small businesses and farmers will be imperative coming out of this crisis. When the dust settles and New York has survived this pandemic, these communities that are on the frontlines of this crisis—in addition to the legacy of harmful enforcement—must be the center of our rebuilding effort."
Prohibitionist group Smart Approaches To Marijuana celebrated reports that legalization would not be included in the budget, stating that "the consideration of marijuana legalization and commercialization during this outbreak is unconscionable and extremely shortsighted."
🚨🚨🚨BREAKING 🚨🚨🚨

Today it was reported that efforts to legalize marijuana through the budget process in New York have failed.

This is a tremendous victory for public health and safety.
Our statement: pic.twitter.com/yVr9rlAr8g

— SAM (@learnaboutsam) March 31, 2020
Cuomo also originally planned to tour legal cannabis states to learn from their experiences and take lessons back home, but that plan was also derailed due to the coronavirus.
The governor pitched legalization in his budget proposal last year as well. But following months of negotiation, the legislature failed to produce a passable bill—with disagreements centering on issues such as how tax revenue would be allocated—and so the effort carried over to this year.
Cuomo seemed optimistic that 2020 would be the year for legal cannabis in New York, and he touted the proposal in his State of the State address in January. Just last week, he indicated the effort was still alive, though he also recognized that it may prove too complicated an issue to ultimately deliver through the budget this round.
Meanwhile, drug policy reform efforts across the country are struggling amid the pandemic.
Activists in California recently released a video asking California officials to allow digital signatures for a petition to revise the state's adult-use marijuana program. In Washington, D.C., advocates for a measure to decriminalize psychedelics similarly wrote to the mayor and local lawmakers, imploring them to accept online signatures for their ballot petition.
Another California campaign to legalize psilocybin mushrooms is struggling and asking for electronic signature gathering to qualify for the ballot. An effort to legalize medical cannabis in Nebraska is facing similar signature gathering challenges. A campaign to legalize cannabis in Missouri is also in jeopardy.
In Oregon, advocates for a measure to decriminalize drug possession and a separate initiative to legalize psilocybin for therapeutic purposes have suspended in-person campaign events amid the pandemic.
Arizona activists shared some more positive news last week, however, announcing that they have collected more than enough signatures to qualify for the state's November ballot—though they have not yet been submitted to or verified by the state.
Coronavirus Upends Marijuana, Psychedelics And Drug Reform Ballot Measures
This story was updated to include reaction from Drug Policy Alliance and additional comments from Cuomo.
Photo courtesy of Chris Wallis // Side Pocket Images.