Marijuana Legalization 'Not Likely' In New York Budget, Governor Says On Eve Of Deadline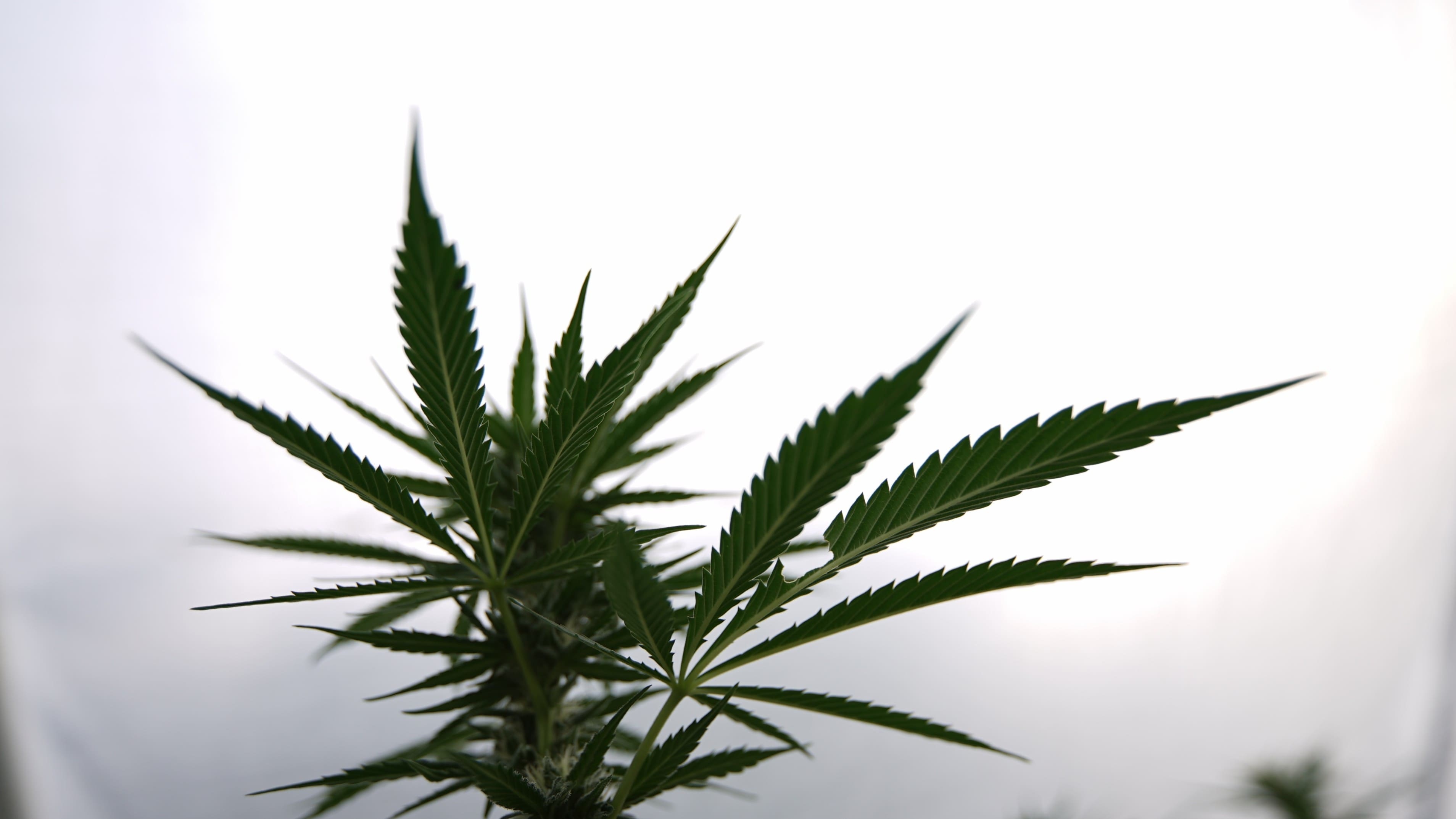 Marijuana legalization is "not likely" to be included in the final budget in New York, Gov. Andrew Cuomo (D) said on Tuesday, explaining that the issue proved too complicated as the state grapples with the coronavirus.
Another sign that the policy change isn't happening as Cuomo and advocates had planned comes from a pair of newly revised budget bills that exclude the proposal, making it all but certain that legalization won't make the final cut.
"Too much, too little time," the governor said of the proposal during a press conference.
Watch Cuomo's cannabis comments in the video below:
Later in the day, Cuomo expanded on why legal cannabis likely would be left out of the budget in a radio interview.
"We're not going to get there. I don't believe we get there because in truth that is something that had to be talked through and worked through, and the legislature wasn't here. I was doing this COVID virus," he told WAMC's Alan Chartock. "That requires time to do it right."
"That is not a yes/no. That's a, how does it work. How about the police? How many licenses? Who gives out the licenses? How do you do minority empowerment? How do we coordinate with Connecticut and New Jersey?" he said. "And no one has really had the time to work those things through. So I don't think we get there on that."
Listen to Cuomo's marijuana comments, about 22:45 into the audio below:
Wednesday is the deadline to deliver a budget, and so the identical Senate and Assembly spending bills that were freshly amended on Tuesday are unlikely to substantially change before they get a vote and sent to the governor's desk. A provision in Cuomo's original proposal that would implement an adult-use cannabis market was "intentionally omitted," text of the legislation states. That phrase is used repeatedly throughout the legislation for policies that missed the cut.
That's not to say that there's no appetite for the reform move within the legislature. It was expected to make it into the budget, but the coronavirus outbreak shifted legislative priorities and legalization evidently proved too complicated an issue to work out ahead of the deadline. Top lawmakers have said there's no reason that they can't develop a comprehensive reform plan outside of the budget.
However, Cuomo said earlier this month that his preference would be to address legalization through the budget because, outside of that process, "the easiest thing for a legislative body to do is to do nothing."
The release of the budget bills seems to confirm details included on a draft budget report that was shared with Marijuana Moment on Monday. It similarly said that the "Adopted Budget omits the Executive proposal to legalize adult use cannabis."
A revised standalone legalization bill was recently introduced in the Senate, and advocates hoped the language would be inserted into the budget, but that didn't pan out. However, it's possible that legislators could still take it up separately after the budget is handled. That said, it remains to be seen when the legislature, which has scaled down other activity amidst the COVID-19 pandemic, will be able to tackle the issue.
A spokesperson for the bill's sponsor, Sen. Liz Krueger (D), told Marijuana Moment on Monday that "nothing is done until it is done, but the Senator has said previously that the Governor's staff essentially took marijuana off the table weeks ago" in budget talks.
The senator still believes that "if it can't get done the right way in the budget right in the middle of overlapping public health and fiscal crises, that there is no reason it can't get done right later."
Assembly Majority Leader Crystal Peoples-Stokes (D), who has also sponsored a legalization bill, told Politico that "I wish that it was [included in the budget], but I don't believe that it is."
Marijuana Moment reached out to Senate and Assembly leadership for comment about the budget bills, but representatives were not immediately available.
"While legalizing cannabis is necessary to reduce the decades of unjust, racist targeting of communities of color in New York, our state faces a public health crisis right now and efforts to contain COVID-19 demand legislators' full attention," Kassandra Frederique or the Drug Policy Alliance said. "We remain committed to seeing legalization passed in New York at a time when critical components of equity and community reinvestment can be thoroughly addressed."
"The regulation of marijuana in our state must be centered in economic and racial justice now more than ever, because we know the same communities targeted by drug enforcement are the ones with the least access to healthcare right now, the ones grappling with decades of the economic toll from criminalization, with low wages, unstable housing, and the ones losing jobs and loved ones at the same time," she added. "The creation of a diversified and equitable industry that supports New York-based small businesses and farmers will be imperative coming out of this crisis. When the dust settles and New York has survived this pandemic, these communities that are on the frontlines of this crisis—in addition to the legacy of harmful enforcement—must be the center of our rebuilding effort."
Prohibitionist group Smart Approaches To Marijuana celebrated reports that legalization would not be included in the budget, stating that "the consideration of marijuana legalization and commercialization during this outbreak is unconscionable and extremely shortsighted."
🚨🚨🚨BREAKING 🚨🚨🚨

Today it was reported that efforts to legalize marijuana through the budget process in New York have failed.

This is a tremendous victory for public health and safety.
Our statement: pic.twitter.com/yVr9rlAr8g

— SAM (@learnaboutsam) March 31, 2020
Cuomo also originally planned to tour legal cannabis states to learn from their experiences and take lessons back home, but that plan was also derailed due to the coronavirus.
The governor pitched legalization in his budget proposal last year as well. But following months of negotiation, the legislature failed to produce a passable bill—with disagreements centering on issues such as how tax revenue would be allocated—and so the effort carried over to this year.
Cuomo seemed optimistic that 2020 would be the year for legal cannabis in New York, and he touted the proposal in his State of the State address in January. Just last week, he indicated the effort was still alive, though he also recognized that it may prove too complicated an issue to ultimately deliver through the budget this round.
Meanwhile, drug policy reform efforts across the country are struggling amid the pandemic.
Activists in California recently released a video asking California officials to allow digital signatures for a petition to revise the state's adult-use marijuana program. In Washington, D.C., advocates for a measure to decriminalize psychedelics similarly wrote to the mayor and local lawmakers, imploring them to accept online signatures for their ballot petition.
Another California campaign to legalize psilocybin mushrooms is struggling and asking for electronic signature gathering to qualify for the ballot. An effort to legalize medical cannabis in Nebraska is facing similar signature gathering challenges. A campaign to legalize cannabis in Missouri is also in jeopardy.
In Oregon, advocates for a measure to decriminalize drug possession and a separate initiative to legalize psilocybin for therapeutic purposes have suspended in-person campaign events amid the pandemic.
Arizona activists shared some more positive news last week, however, announcing that they have collected more than enough signatures to qualify for the state's November ballot—though they have not yet been submitted to or verified by the state.
Coronavirus Upends Marijuana, Psychedelics And Drug Reform Ballot Measures
This story was updated to include reaction from Drug Policy Alliance and additional comments from Cuomo.
Photo courtesy of Chris Wallis // Side Pocket Images.
New Congressional Resolution Condemns Police Brutality And War On Drugs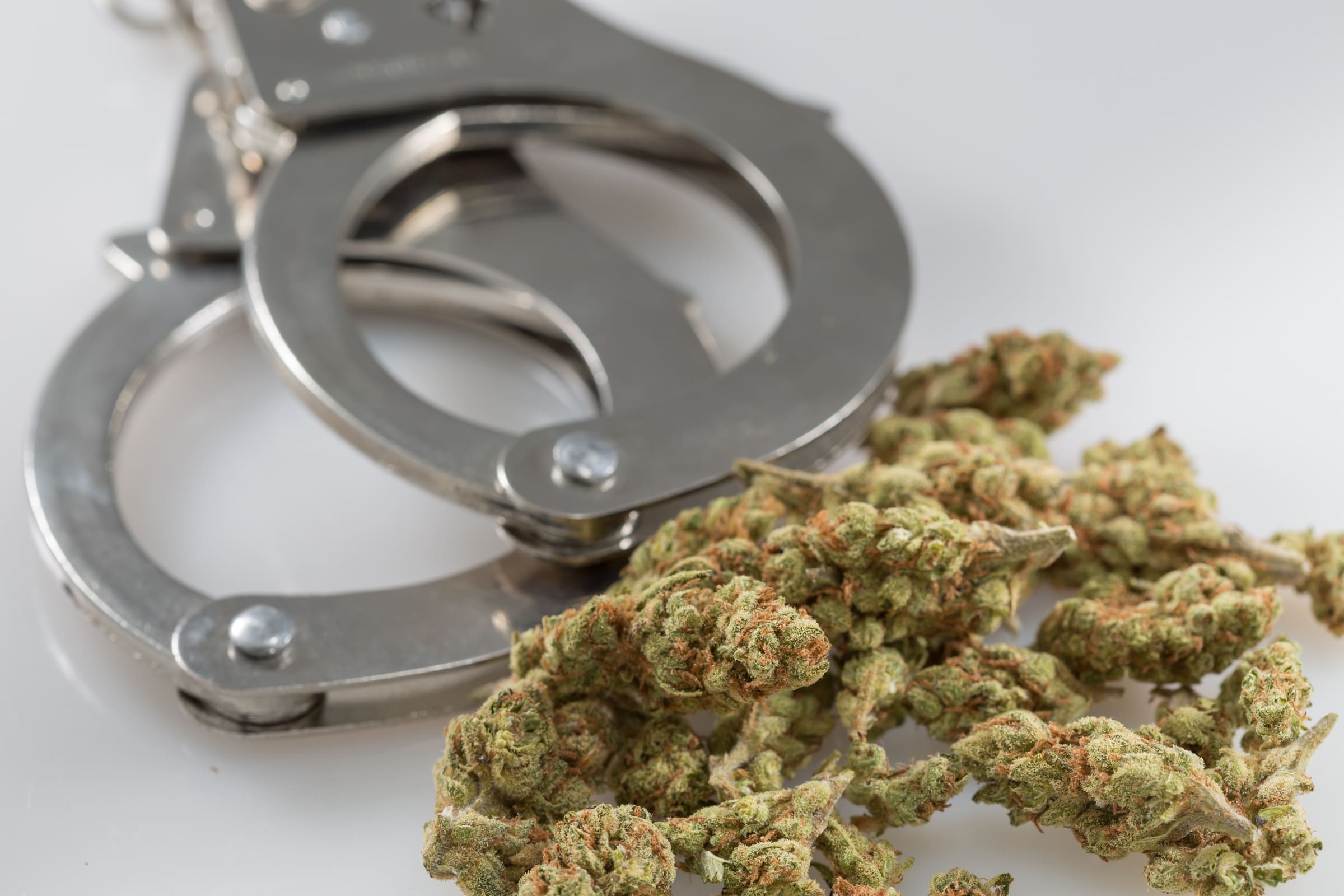 Twelve House members introduced a resolution on Friday condemning police brutality in light of the recent law enforcement killings of two black individuals that have galvanized mass protests. The measure specifically notes the racial injustices of the war on drugs.
The resolution is partly motivated by the killings of George Floyd in Minnesota, where a police officer suffocated him to death, and Breonna Taylor in Kentucky, where she was fatally shot by police during a botched drug raid.
Protests have erupted across the U.S. this week, with calls for justice and law enforcement accountability. The new House measure, if adopted, would formally align the body with that sentiment, condemning police brutality, racial profiling and excessive use of force.
The drug war has contributed to those problems, the lawmakers said, with people of color being more likely to be arrested for drug offenses than white people despite similar rates of consumption.
The "system of policing in America, and its systemic targeting of and use of deadly and brutal force against people of color, particularly Black people, stems from the long legacy of slavery, lynching, Jim Crow laws, and the War on Drugs in the United States and has been perpetuated by violent and harmful law enforcement practices," a provision of the resolution states.
In addition to condemning "all acts of brutality, racial profiling, and the use of excessive force by law enforcement officers and calls for the end of militarized policing practices," the resolution urges the Justice Department to investigate individual cases of police violence and racial profiling and establish all-civilian review boards to provide community oversight of policing.
The measure also "calls for the adoption of sound and unbiased law enforcement policies at all levels of government that reduce the disparate impact of police brutality and use of force on Black and Brown people and other historically marginalized communities."
Reps. Ayanna Pressley (D-MA), Ilhan Omar (D-MN), Karen Bass (D-CA) and Barbara Lee (D-CA) led the resolution. Other cosponsors include Reps. Joaquin Castro (D-TX), Katherine Clark (D-MA), James McGovern (D-MA), Rashida Tlaib (D-MI), Alexandria Ocasio-Cortez (D-NY) and Joseph Kennedy III (D-MA).
The resolution @Ilhan & I are introducing today aims to ensure that those responsible are held accountable and calls for systemic reforms at all levels of government to end the scourge of police brutality in our society. #SaveLivesNow https://t.co/8vlMiY4j83

— Congresswoman Ayanna Pressley (@RepPressley) May 29, 2020
"From slavery to lynching to Jim Crow, Black people in this country have been brutalized and dehumanized for centuries," Omar said in a press release. "The war on drugs, mass criminalization, and increasingly militarized police forces have led to the targeting, torture and murder of countless Americans, disproportionately black and brown."
We can't just continue to watch our communities be brutalized by the police.

I am proud of my sisters in Congress for joining me in condemning police brutality and look forward passing this resolution. https://t.co/qeSaRB5dMZ

— Ilhan Omar (@IlhanMN) May 29, 2020
"The murder of George Floyd in my district is not a one-off event. We cannot fully right these wrongs until we admit we have a problem," she said. "As the People's House, the House of Representatives must acknowledge these historical injustices and call for a comprehensive solution. There are many steps on the path to justice, but we must begin to take them."
Advocacy groups including the Leadership Conference on Civil and Human Rights, Drug Policy Alliance, Color of Change, ACLU chapters and NAACP Legal Defense and Educational Fund have endorsed the resolution.
This measure is being introduced one week after 44 members of the House sent a letter to the Justice Department, calling for an independent investigation into a fatal police shooting of Taylor.
In that letter, the legislators cited prior excessive force incidents with two of the three officers involved in Taylor's shooting—as well as prior alleged improper enforcement by the department's SWAT team in a botched marijuana raid—as evidence of the need for an investigation.
"For too long, Black and brown bodies have been profiled, surveilled, policed, lynched, choked, brutalized and murdered at the hands of police officers," Pressley said about the new resolution. "We cannot allow these fatal injustices to go unchecked any longer. There can be no justice for George Floyd, Breonna Taylor, or any of the human beings who have been killed by law enforcement, for in a just world, they would still be alive. There must, however, be accountability."
Federal Judge Gives Arkansas Marijuana Legalization Activists A Boost With Signature Gathering Ruling
Joe Biden's New Disability Plan Includes Boosting Medical Marijuana Research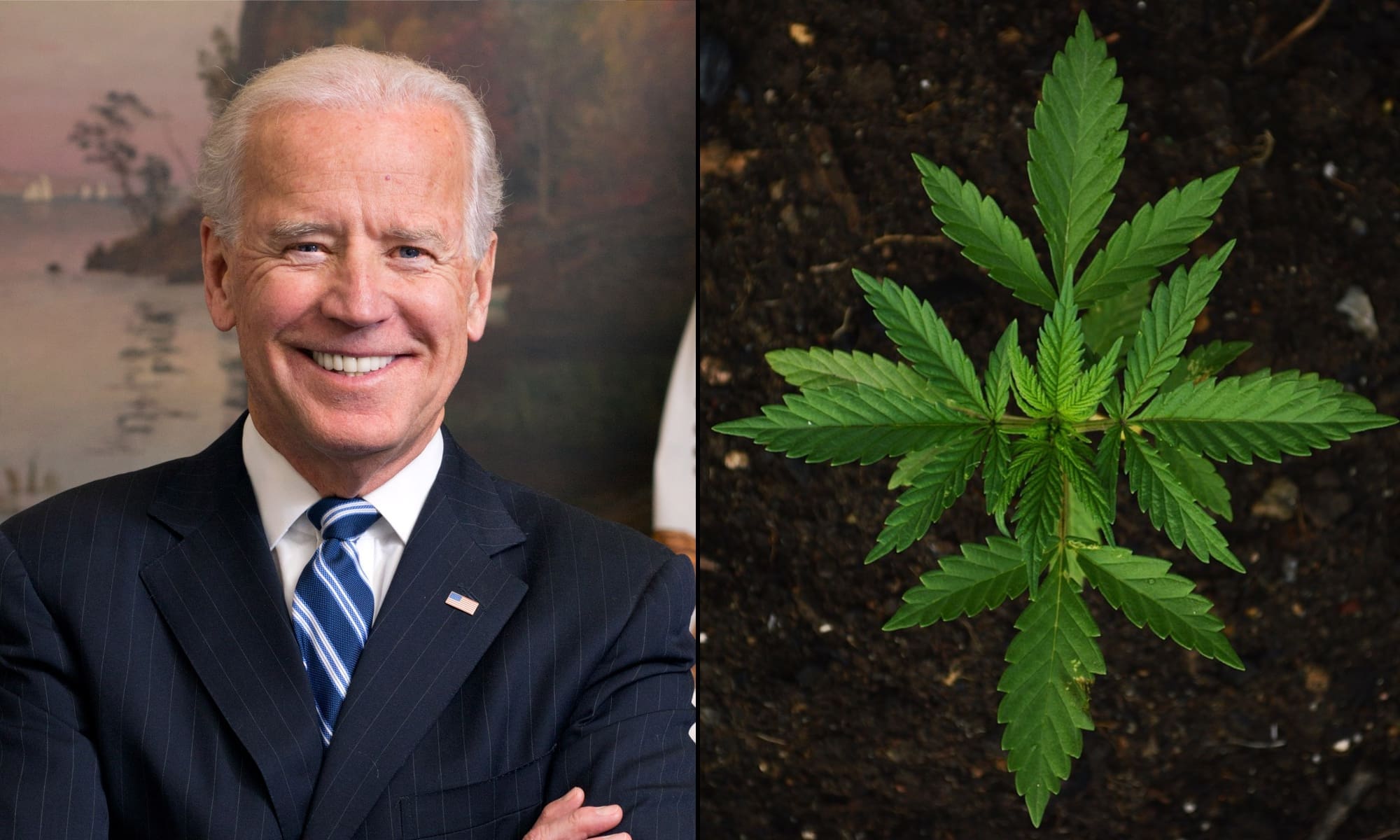 Presumptive Democratic presidential nominee Joe Biden's new plan for people with disabilities involves promoting research into the therapeutic potential of marijuana.
The former vice president, who remains opposed to broader cannabis legalization, said he will "ensure people with disabilities have a voice in their government and are included in policy development and implementation." That includes cannabis policy.
"A Biden Administration will prioritize the research needed to advance science-based federal policies related to the use of marijuana for medical conditions, chronic pain, and disabilities," the plan, released on Thursday, states.
Thirty years ago, I proudly cosponsored the landmark Americans with Disabilities Act. It was an enormous step forward, but there's more work to do. So today, I'm releasing my plan to achieve full participation and equality for people with disabilities: https://t.co/psuNvKzYej

— Joe Biden (@JoeBiden) May 28, 2020
This is another example of Biden featuring marijuana issues in broader policy platforms. Earlier this month, he released a plan on racial justice that included his existing modest cannabis reform proposals for decriminalization and automatic expungements.
But while advocates agree with the need for those policy changes, they've remained disappointed about Biden's ongoing opposition to adult-use legalization—something they argue should go hand-in-hand with the social justice principles he's touted.
The presumptive nominee has argued that more research needs to be done on the potential risks and benefits of marijuana before he's be open to legalization. In a recent interview, a host pushed back and said, anecdotally, there have been decades of research given that millions of people consume cannabis.
Biden agreed and said he knows "a lot of weed smokers" but, in agreeing to that premise, he seemed to signal the people he knows who consume marijuana have demonstrated the need to maintain prohibition.
While he's given no indication that he's willing to embrace legalization ahead of the November election, some are holding out hope that a criminal justice task force he formed with former rival Sen. Bernie Sanders (I-VT) will push him in that direction. Most of the members of that group support legalization.
The former vice president does support legalizing medical marijuana, rescheduling cannabis under federal law, decriminalizing the plant, providing for automatic expungements and allowing states to set their own laws.
Scientists And Veterans File Lawsuit Challenging DEA's Marijuana Rescheduling Denials
Federal Judge Gives Arkansas Marijuana Legalization Activists A Boost With Signature Gathering Ruling
Activists behind a marijuana legalization initiative in Arkansas are seeing glimmers of hope that they will be able to qualify for the November ballot despite serious setbacks caused by the coronavirus pandemic.
A federal judge ruled on Monday that the secretary of state must accept signatures that were not collected in-person or notarized, as has been required by existing policy, because of excessive burdens that imposes on campaigns amid the health crisis. Legalization advocates say the temporary injunction, which comes before a final ruling, gives them confidence their measure can qualify ahead of a July 3 deadline to submit signatures.
Now people can download, print and mail in signed petitions—significantly bolstering the chances the legal cannabis campaign can make up for the petitioning deficit created by stay-at-home orders and social distancing requirements enacted due to the COVID-19 outbreak.
In the April lawsuit that brought about the federal injunction (which was not filed by legalization activists but by another initiative campaign), plaintiffs also made the case that full-scale electronic signature gathering should be permitted. U.S. District Judge P. K. Holmes empathized with that request in his order, noting that in many scenarios outside the ballot process, officials have recognized the validity of digitally signed documents—including in legal proceedings he oversees.
"It is not that electronic signatures cannot similarly be determined to be genuine. In fact, electronic signatures are commonplace and accepted for all manner of official business, and not only by the State, but by this Court," he said. "Counsel for Plaintiffs and the Secretary of State electronically signed the briefing on this very motion, and the Court has electronically signed this opinion and the order."
However, the judge said there must be a balance that takes into account the state's interest in ensuring the validity of signatures and so he's doubtful the final ruling will provide for digital signatures.
In any case, the court's temporary injunction bodes well for the marijuana reform campaign, Arkansans for Cannabis Reform, which says it was on the path to qualifying before in-person signature gathering was suspended. Melissa Fults, executive director of the group, told Marijuana Moment in a phone interview on Wednesday that she's confident the new policies will help the initiative get placed before voters.
"I am still confident. We're going to give a hard push these next four-and-a-half weeks—hoping and praying that we get signatures and get them turned in and get on the ballot," she said. "And I think it'll pass once it gets on the ballot."
Arkansas voters approved a medical cannabis ballot measure in 2016.
As the state begins the process of reopening, Fults said the campaign will also be engaging in limited in-person collection with enhanced safety mechanisms in place, as well as "drive by" gathering for people to sign the initiative from their vehicles.
In order to make the ballot, the group needs to submit about 90,000 valid signatures from registered voters by July 3. Fults said they've collected roughly 20,000 so far, and so these last five weeks will prove critical.
Under the proposal, adults 21 and older would be able to purchase and possess up to four ounces of cannabis flower and grow up to six plants and six seedings.
A minimum of one dispensary must be licensed per county, and there must be at least 30 shops per congressional district.
Tax revenue from marijuana sales would first go toward implementation. After that, 60 percent would be used to fund public pre-K and after school programs and 40 percent would fund the operations of the University of Arkansas for Medical Sciences.
Another campaign that was working to put cannabis legalization on the state's ballot told the Arkansas Democrat Gazette on Tuesday that it is ending its effort for the year and will shift its focus to 2022. An Arkansas True Grass spokesperson said "we weren't able to do any of our spring events" because of the virus, leaving them without an opportunity to qualify.
Here's a status update on other drug policy reform efforts throughout the country: 
Activists in Montana and Nebraska have resumed signature gathering with new safety measures in place for campaigns to legalize adult-use marijuana and medical cannabis, respectively.
In Arizona, the organizers of a legalization effort asked the state Supreme Court to instruct the secretary of state to allow people to sign cannabis petitions digitally using an existing electronic system that is currently reserved for individual candidates seeking public office. That request was denied but in March the campaign expressed optimism that they had amassed enough signatures to qualify anyway.
Separate Oregon campaigns to decriminalize drug possession while significantly expanding substance misuse treatment and to legalize psilocybin mushrooms for therapeutic purposes recently submitted more than enough raw signatures to qualify for ballot access, though they must still be verified.
Activists in Washington State are continuing to work on a drug decriminalization and treatment measure.
Washington, D.C. activists behind a psychedelics decriminalization campaign are more confident that they will be able to make the ballot after the District Council voted in favor of a series of changes to signature gathering protocol.
A federal judge recently ordered Ohio officials to accept electronic signature submissions to place local marijuana decriminalization measures on the ballot—a decision that could potentially have positive implications for a statewide legalization campaign in the works.
California activists had hoped to get a measure to legalize psilocybin on the state's November ballot, but the campaign stalled out amid the coronavirus pandemic.
A California campaign seeking to amend the state's cannabis law asked for a digital petitioning option, but state officials haven't signed on.
A campaign to legalize cannabis in Missouri officially gave up its effort for 2020 due to signature collection being virtually impossible in the face of social distancing measures.
North Dakota activists said they plan to continue campaign activities for a marijuana legalization initiative, but it's more likely that they will seek qualification for the 2022 ballot.
Idaho medical cannabis activists announced that they are suspending their ballot campaign, though they are still "focusing on distributing petitions through online download at IdahoCann.co and encouraging every volunteer who has downloaded a petition to get them turned in to their county clerk's office by mail, regardless of how many signatures they have collected."
Prior to the COVID-19 outbreak and stay-at-home mandates, measures to legalize marijuana for medical and recreational purposes qualified for South Dakota's November ballot.
The New Jersey legislature approved putting a cannabis legalization referendum before voters as well.
And in Mississippi, activists gathered enough signatures to qualify a medical cannabis legalization initiative for the ballot—though lawmakers also approved a competing (and from advocates' standpoint, less desirable) medical marijuana proposal that will appear alongside the campaign-backed initiative.
Read the federal judge's order on Arkansas signature gathering below: 
20-5070 Miller Et Al v. Thu… by Marijuana Moment on Scribd
Scientists And Veterans File Lawsuit Challenging DEA's Marijuana Rescheduling Denials