California Psilocybin Legalization Activists Request Online Signature Gathering Amid Coronavirus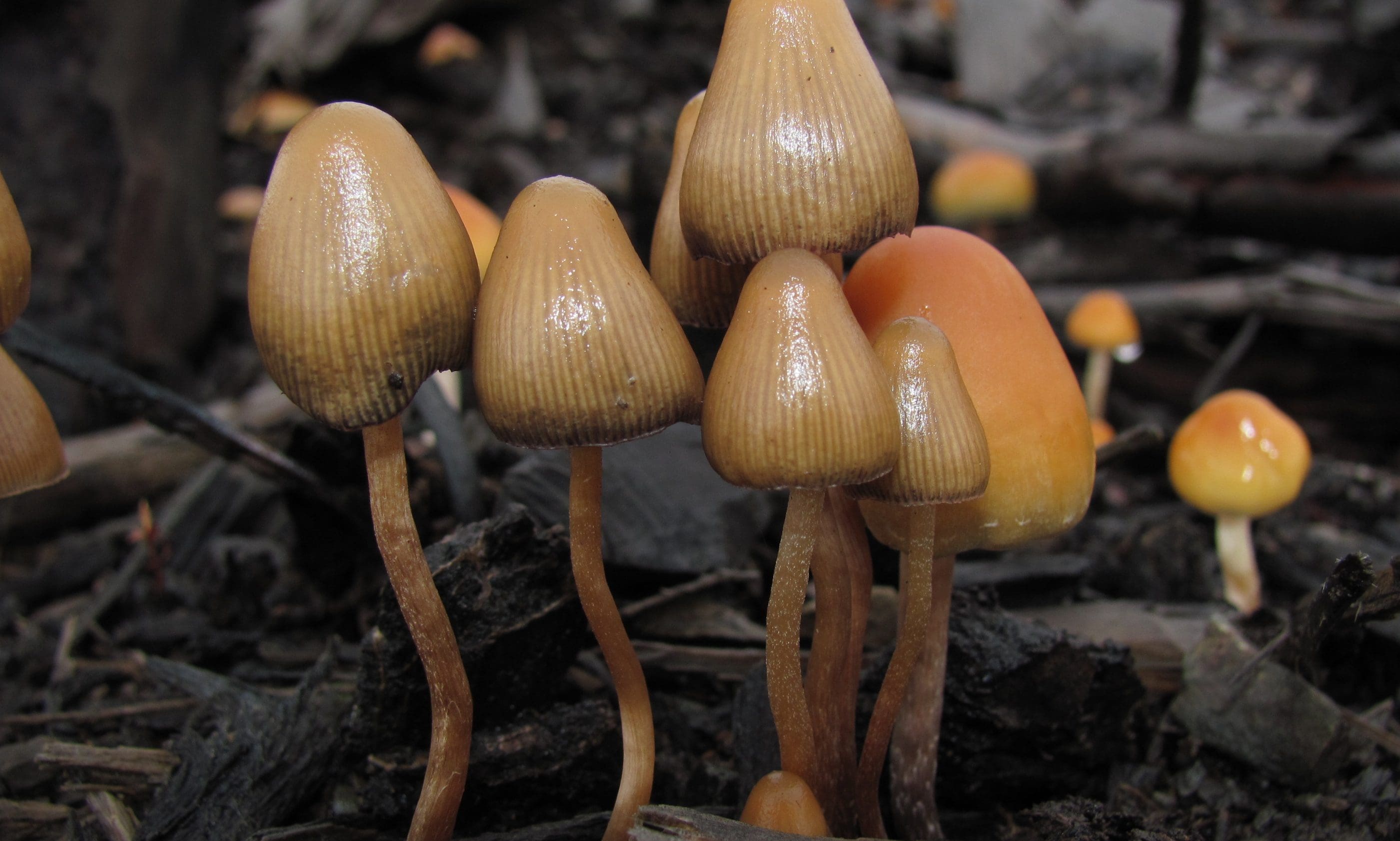 A campaign to legalize psilocybin mushrooms in California is asking the state to allow online signature gathering for their ballot petition, arguing that the coronavirus outbreak necessitates an alternative means to put the psychedelic reform measure before voters in November.
Decriminalize California, the group behind the proposed initiative, partnered with two other campaigns in the state to write a letter to the governor, secretary of state and attorney general, requesting the emergency policy change. It's the latest in a series of similar requests from drug policy reform campaigns across the U.S., with activists scrambling to qualify their measures for state ballots amid the pandemic.
The California letter asks that the governor or state legislature "authorize the collection of electronic signatures for statewide initiatives during the current COVID-19 pandemic," adding that this "request concerns not only our own initiative but all other initiatives actively collecting signatures."
Proponents of the Cannabis Hemp Heritage Act and the California Initiative, Referendum and Recall Act also signed the letter, which lists two main reasons for the request:
The first is that in-person signature gathering "poses a significant threat of viral transmission to both signature gatherers and registered voters" and the second is that fears about transmission, business closures and recommendations from public health officials "has made in-person signature collection practically impossible."
Ryan Munevar, campaign manager for the psilocybin campaign, told Marijuana Moment in a phone interview that online signature gathering is "pretty much the last step we can take and see what happens," adding that if this process would've been permitted from the start, "we could've been done with this thing in two weeks."
In a recent email blast to supporters, Decriminalize California emphasized the progress the campaign has made to date, noting that it has about 1,000 volunteers and they were "just shy of 25 percent of the number of signatures needed with an excellent ramp up to completion when the pandemic hit the state of California."
We're close to a quarter of the 623,212 signatures required. We hope the virus won't be a fatal blow to the campaign. We are focusing on our online presence and encourage folks to purchase merchandise from our website, which includes petitions

— Decriminalize California (@DecrimCA) March 13, 2020
As originally planned, the campaign was "built off of in person meetings, cultivation classes, collecting signatures at farmers markets, music events, comedy shows, colleges, as well as brick and mortars," the e-mail states. But under the current situation, "we are drastically alternating our campaign strategy," which has already involved cancelling those in-person meetings and events and switching to online conferences via Zoom.
In the letter to state officials, the groups said it "is vital that our democratic processes, including Californians' constitutionally-protected power of initiative, be insulated from this threat" of the virus.
"Many consider the pandemic to be a force majeure event; exceptional circumstances require exceptional measures."
It also notes that the California Hemp Heritage Act has lost their main signature gathering company amid the crisis. Filmmaker Kevin Smith, a proponent of the initiative, released a video over the weekend asking that the state government allow digital signatures for the marijuana petition.
Another problem identified in the letter is that the campaigns are "personally faced with the task of opening and sorting hundreds of thousands of petitions from registered voters in envelopes that were likely sealed with a lick," thus forcing workers to "ponder even the safety of this simple step because of this viral transmission."
These three campaigns are not alone in their struggle, the letter continues. There are 20 active groups working to qualify measures for California's November ballot, demonstrating the need to revise the signature gathering process.
"Although some signature gatherers collect signatures for multiple initiatives at a time, a reasonable worst-case scenario could see as many as 12.5 million instances of person-to-person viral transmission if 20 initiatives are collecting," the groups wrote. "This figure does not include the members of the public who come into contact with signature gatherers but choose not to sign."
Decriminalize California is far from alone in experiencing drug policy reform complications amid the current pandemic.
Outside of California, activists in Washington, D.C. behind a campaign to decriminalize certain psychedelics similarly sent a letter to the mayor and local legislators asking that they allow online signature gathering to prevent the spread of the virus.
In New York, there are concerns that the state's focus on addressing the crisis could mean that marijuana legalization will not make it into the budget, as the governor requested, due to shifting legislative priorities.
Americans for Safe Access, a medical cannabis advocacy group, issued a call to action on Monday, urging individuals to contact their state governments and ask that they keep dispensaries open and take other steps to ensure patients have access to marijuana as businesses increasingly shutter.
Bill To Shield 200,000 Marijuana Convictions Heads To Maryland Governor's Desk
Photo courtesy of Wikimedia/Mushroom Observer.