New York Governor Says State Will Still Pursue Marijuana Legalization Despite Coronavirus
The governor of New York said on Monday that he expects lawmakers to push ahead with plans to legalize marijuana even as the state works to address the coronavirus pandemic.
During a briefing on the public health crisis, Gov. Andrew Cuomo (D) was asked about his legislative priorities for the budget, which is facing an April 1 deadline to get passed. While he recognized that there are certain policy items he included in his proposal to lawmakers that are more complicated and may have to be delayed, he said the legislature should still pursue cannabis legalization.
"We will pass a budget and address the policy items that we laid out and we discussed because it's not just about passing a budget and the numbers," Cuomo said. "There are many policy initiatives that I laid out back in January, and we're going to pursue all of them."
"The only caveat was if you have a really complex issue that normally would require weeks of nuanced, detailed negotiation to do it right, that we won't do. Because I don't want to pass any bills that are not really intelligent that I then have to come back and deal with again next year," he said. "If it's a highly complex issue, I get it and then let's put it off because we don't want to do something sloppy."
While the governor didn't explicitly state that marijuana reform represented one of those complex issues that needs more time, past experience in the legislature indicates it may be. Cuomo included legalization in his budget last year, but that didn't pan out as negotiations failed to produce passable legislation as disagreements persisted on issues such as how to allocate tax revenue.
"Amid the coronavirus pandemic, we recognize that New York is facing a very challenging moment and appreciate the work of our elected officials to both navigate these turbulent waters and keep their eyes on long-term policy priorities for our state," Kassandra Frederique of the Drug Policy Alliance (DPA) said in a press release.
"DPA's position is that if the state legislature and Governor are going to have substantive discussions about adult use legalization for the budget, then the conversation must center marijuana justice," she said. "It is exceedingly important for New York to do legalization right—our regulation framework must center people who have been impacted by the drug war, create equity and diversity, and support small businesses and farmers. It is crucial for New York's legalization effort to focus economic justice and reinvesting in communities, especially given the current landscape."
Cuomo has repeatedly insisted that the reform move should be advanced through the budget, raising doubts about the legislature's ability to enact legalization in a timely fashion otherwise. Earlier this month, he told reporters that "without the budget, the easiest thing for a legislative body to do is to do nothing."
"I want to do legalizing marijuana," he said at the Monday press conference, adding that he also wants to achieve a controversial bail reform measure through the budget.
Top lawmakers have also weighed in on the prospects of legalizing cannabis in the state in recent weeks, with a key sponsor of a comprehensive reform bill telling Marijuana Moment last week that "while it is important that we end marijuana prohibition as soon as possible, it is also important that it be done the right way."
Sen. Liz Krueger (D) said there's "no reason we cannot negotiate and pass a nation-leading legalization model when the crisis is over."
Part of the governor's plan to enact a legal cannabis model was to tour certain states that have legalized, but he indicated earlier this month that the trip would have to be delayed amid the COVID-19 crisis.
The coronavirus outbreak has interfered with drug policy reform initiatives across the U.S., with campaigns stretching from California to Washington, D.C. requesting that state governments allow individuals to sign petitions electronically to qualify their measures for November ballots.
This story has been updated to include comment from DPA.
Coronavirus Crisis Shows Marijuana Is 'Essential' And Mainstream
Photo courtesy of New York Governor.
Federal Financial Regulatory Agency Head Says Marijuana Banking Among Most Challenging Issues
The head of the Federal Deposit Insurance Corporation (FDIC) said this week that marijuana business banking represents one of the most "challenging issues that I have encountered" at the agency.
"At a federal level it is still an illegal substance. And at many state levels, it's now legal, and it's legal to frankly bank it at a state level," Chair Jelena McWilliams said. "And so banks find themselves caught between the federal regulatory regime and the state."
While Congress continues to debate legislation to resolve the conflict, McWilliams told Crain's Detroit that in the interim, she tells banks there's "so much uncertainty in this space that as a federal regulator, I still have to say, it's illegal to bank marijuana. But to the extent that you're doing it because it's legal in your state, please follow FinCEN guidance."
"We know we have banks that are banking marijuana businesses, and you know, we can't bless them and say 'go ahead and do it,'" she added. "But to the extent you're doing it because it's legal in your state, follow FinCEN guidance."
The Financial Crimes Enforcement Network (FinCEN) issued guidance in 2014 for financial institutions that service cannabis businesses.
Advocates have been encouraged that the bipartisan Secure and Fair Enforcement (SAFE) Banking Act could still advance through Congress this year. The legislation, which would protest banks that service cannabis businesses from being penalized by federal regulators, cleared the House last year and now awaits action in the Senate Banking Committee.
Separately, the bill's language was inserted into a House-passed coronavirus relief package last month. Its chief sponsor in the chamber, Rep. Ed Perlmutter (D-CO), recently said he feels there's a 50-50 chance the legislation will make it past the Senate.
Multiple Republican lawmakers criticized the inclusion of the marijuana banking language in the House package, arguing that it is not germane and is part of a Democratic wish list. However, its Senate sponsor, Sen. Cory Gardner (R-CO), told Marijuana Moment he disagrees and feels the SAFE Banking Act should advance through the vehicle of COVID legislation.
Beyond the bipartisan support for the standalone bill in the House last year, a coalition of 34 state and territory attorneys general—including seven Republicans—are urging Congress to pass the coronavirus legislation with the banking language.
Congressional Bill Requires Legal Marijuana States To Consider Impaired Driving Policies
Vermont Senate Votes To Double Amount Of Marijuana That Can Be Possessed And Grown Without Jail Time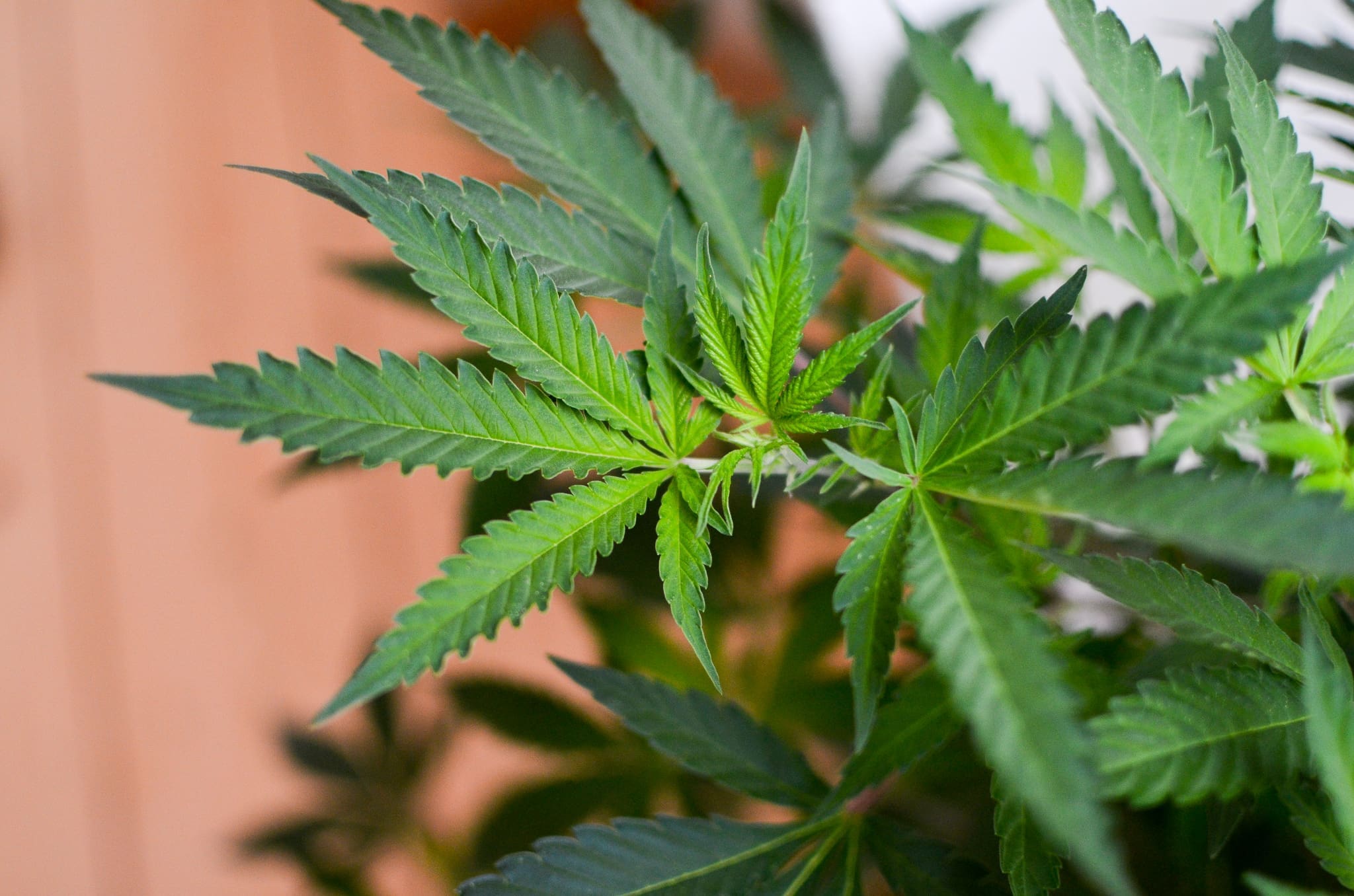 The Vermont Senate approved a bill on Thursday that would double the amount of marijuana that can be possessed and grown without the threat of jail time
The legislation also contains provisions for automatic expungements that stand to clear the records for thousands of misdemeanor cannabis convictions.
While the state legalized possession of up to one ounce and cultivation of two plants in 2018, possession of a second ounce or third or fourth plant is currently considered a misdemeanor.
The expungement bill, which cleared the chamber in a voice vote, was amended to add language making it so possessing up to two ounces or growing that third or fourth plant would be treated as a civil infraction punishable by a $100 fine and no jail time.
Possession of more than two ounces or four plants would be treated as a misdemeanor, and individuals convicted could go through a court diversion program.
The main component of the legislation as originally introduced, however, concerns expungements. Text of the bill states that the "court shall order the expungement of criminal history records of violations of 18 V.S.A. § 4230(a)(1) that occurred prior to July 1, 2020" and the "process for expunging these records shall be completed not later than July 1, 2021."
"Upon entry of an expungement order, the order shall be legally effective immediately and the person whose record is expunged shall be treated in all respects as if he or she had never been arrested, convicted, or sentenced for the offense," it continues. "The court shall issue an order to expunge all records and files related to the arrest, citation, investigation, charge, adjudication of guilt, criminal proceedings, and probation related to the sentence."
Advocates say that thousands of Vermonters could see their records automatically cleared because of the revised possession language.
However, the bill must still advance through the House before going to the governor's desk, and there may be logistical and procedural challenges related to the coronavirus pandemic.
This development comes as legislators and activists continue to push for the legalization of marijuana sales in the state.
Both the House and Senate approved legislation to create such a tax-and-regulate model for cannabis. A bicameral conference committee, which as been appointed to merge the differences between the chambers' bills but has not met yet, is one of the last steps needed to allow for legal cannabis commerce. The Senate approved S. 54 with a veto-proof majority last year during the first half of the two-year legislative session. The House voted in favor of its version of the legislation in February.
House Speaker Mitzi Johnson (D) said last month that the legislature will reconsider the legislation to legalize marijuana sales later this year, though she feels lawmakers and the administration are appropriately focused on responding to the health crisis for now.
Gov. Phil Scott (R), who reluctantly signed the earlier noncommercial legalization bill into law, has voiced concerns with adding legal sales to the mix. In particular, he is worried about road safety issues. That said, top lawmakers and an administration official indicated earlier this year that the governor is "at the table" in discussions about the current legislation and would be open to using cannabis tax revenue to fund an after-school program he's pushing.
New Mexico Marijuana Legalization Effort Gets Boost From Ouster Of Anti-Reform Senators
Photo courtesy of Philip Steffan.
New Mexico Marijuana Legalization Effort Gets Boost From Ouster Of Anti-Reform Senators
Several key New Mexico state senators who have helped to block marijuana legalization legislation are on their way out after Tuesday's primary election.
The secretary of state has called at least major four races where progressive challengers in districts across the state have won their contests against conservative-leaning incumbents. The Senate president pro tem, Finance Committee chair and several other lawmakers who remain opposed to adult-use legalization were rejected by Democratic voters.
While marijuana reform wasn't the only thing on voters' minds, with other major issues such as reproductive rights being at issue in the election, cannabis legislation has been one area where candidates have been pressed during the course of their campaigns.
The results bode well for the prospects of enacting legalization within the next year—a policy supported by Gov. Michelle Lujan Grisham (D). In recent interviews, the candidates replacing the incumbents have broadly embraced comprehensive reform.
Senate President Pro Tem Mary Kay Papen (D) lost on Tuesday. The leader was asked in a recent survey about her views on cannabis reform and said that "[a]t this time I will not support the legalization of recreational marijuana in New Mexico" and simply committed to "look at all Legislation that comes before the Senate and evaluate it on its merits."
She also voted against cannabis reform on several occasions, including for a proposed 2016 constitutional amendment to establish a legal marijuana market in the state.
Meanwhile, her challenger, Las Cruces Green Chamber of Commerce President Carrie Hamblen, said, "I support the legalization of recreational marijuana as it can provide much needed jobs, can be regulated, and communities can benefit from the taxation."
"Plus, by legalizing it, we can stop criminalizing people of color and focus more on incarcerating those with legitimate crimes," she said.
Senate Finance Chairman John Arthur Smith (D) lost his race against retired special education teacher Neomi Martinez-Parra. Smith's panel declined to act on a House-passed legalization bill last year, ending its prospects. He also voted against the 2016 measure on the floor.
"I do not support legalizing the use until the federal government steps to the plate," he said recently. "I have over 600 Border Patrol stationed in my district and they will enforce the federal law."
Martinez-Parra, meanwhile, said the state "needs to diversify its revenue" and legalization represents an opportunity to that end.
"We cannot rely on oil as the major source of revenue," she said. "I support legalizing and taxing the sale of marijuana, as long as we have the right regulation in place to protect our children."
Given the opening for Smith's chairmanship, advocates say the prospects of enacting broader drug policy reform, even beyond marijuana legalization, will be significantly increased since he lost.
Another opponent to comprehensive cannabis reform, Sen. Clemente Sanchez (D), was also shown the door. The senator said that while he supports the state's medical cannabis program, he felt "we need to ensure that the recreational sales do not hurt it and we are not there yet."
"We need to make sure that law enforcement can test for impairment and we don't have that yet. And most importantly we need to keep out of our youth," he said.
During his time as chair of the Senate Corporations and Transportation Committee, he made a floor motion to specifically request that a legalization bill be referred to his panel in order to kill it. He also voted against legal cannabis on the floor.
Pamela Cordova, a retired educator, beat the incumbent, and she has embraced comprehensive cannabis reform.
"I support legalizing recreational marijuana, with strong regulation and taxation," she said. "I believe our limited law enforcement resources can be better spent addressing more serious criminal behavior. New Mexico will benefit from the millions of dollars in tax revenue to our general fund at a time we most need it."
Sen. Richard Martinez (D) appears to have lost his race to Leo Jaramillo, though the secretary of state hasn't called the race yet. The senator voted to kill a legalization bill in the Judiciary Committee this year, though his record also involves introducing legislation to establish safe injection facilities in the state and voting for the 2016 legalization measure. Even so, advocates say he's become increasingly conservative in his votes.
Jaramillo, on the other hand, stated clearly that marijuana "should be legal for both medical and recreational purposes."
"It will attract new industries to the state and trim New Mexico's heavy economic independence on oil production," he said. "The legalization of recreational cannabis will generate hundreds of millions of dollars in revenue. The legalization of marijuana would be one step in a new direction."
Sen. Gabe Ramos (D), who was appointed to the office last year, is out after losing to school psychologist Siah Correa Hemphill. He hasn't cast a vote on legalization during his time in the seat, though advocates expected that he would align himself closer to the conservative faction of the party. When discussing the issue, he's stressed that he would have to see the final product before making a decision, though he anticipated passage.
"I really want to see the actual bill before it gets on the floor," he said in January. "I have a feeling that it's going to pass, with restrictions."
"We'll have to look closely at those restrictions, what they're going to be," he added. "I know there's a lot of concern from the legislators that I've talked to, but if we got a good bill with restrictions, I think it could pass. The proof will be in the pudding, he said, when it goes through the committees and then to the floor."
Hemphill said "I support legalizing recreational marijuana in New Mexico as a way to free up law enforcement to address more pressing criminal activity."
"With proper regulation and taxation, marijuana sales could bring in hundreds of millions of dollars of new tax revenue for schools, roads, and healthcare," she said.
While Tuesday night's election results generally favored cannabis reform advocates, there were a couple examples of opponents holding on to their seats.
Incumbent Sen. George Muñoz (D) defeated a progressive challenger, and he's previously voted against legalization. Likewise, Judiciary Chair Joe Cervantes (D) won his reelection race. His panel voted to table a legalization bill during the short session at the beginning of the year.
During that hearing, the chair raised concerns with provisions around labor union influence on the marijuana industry and directing the state to subsidize medical cannabis purchases for low-income patients. He also took issue with the specifics of language allowing people with past drug convictions to obtain licenses.
Emily Kaltenbach, New Mexico state director for Drug Policy Action, told Marijuana Moment that, overall, the election results mean that "New Mexico takes one step closer to legalizing cannabis."
"As a result of last night's primary, a handful of powerful Senate Democrats who supported the drug war status quo and blocked cannabis legalization year after year have lost their elections," she said. "The Democratic candidates, if they win in November, are likely to vote in favor of cannabis and other drug policy reform measures."
The vote "signals that New Mexico can become the next state to legalize cannabis for the right reasons: protecting consumers, keeping cannabis out of the hands of our children, putting medical cannabis patients first, reinvesting back into communities most harmed by prohibition and diversifying our economy."
It remains to be seen whether legislators will again make an attempt to pass legalization legislation when they convene for a special session on June 18, but what's clear is that voters sent a message by ousting these key senators: they're ready for progressive change. When the new legislature is seated for the 2021 session, several Democratic opponents of legal cannabis will be gone, and they will likely have been replaced by supporters.
In December, a cannabis working group established by the governor released a poll showing overwhelming public support for cannabis legalization.
New York Senator Pushes To Legalize Marijuana As Part Of Criminal Justice Package Amid Protests
Photo courtesy of Mike Latimer.