New York Lawmakers File Revised Marijuana Legalization Bill As Coronavirus Accelerates Budget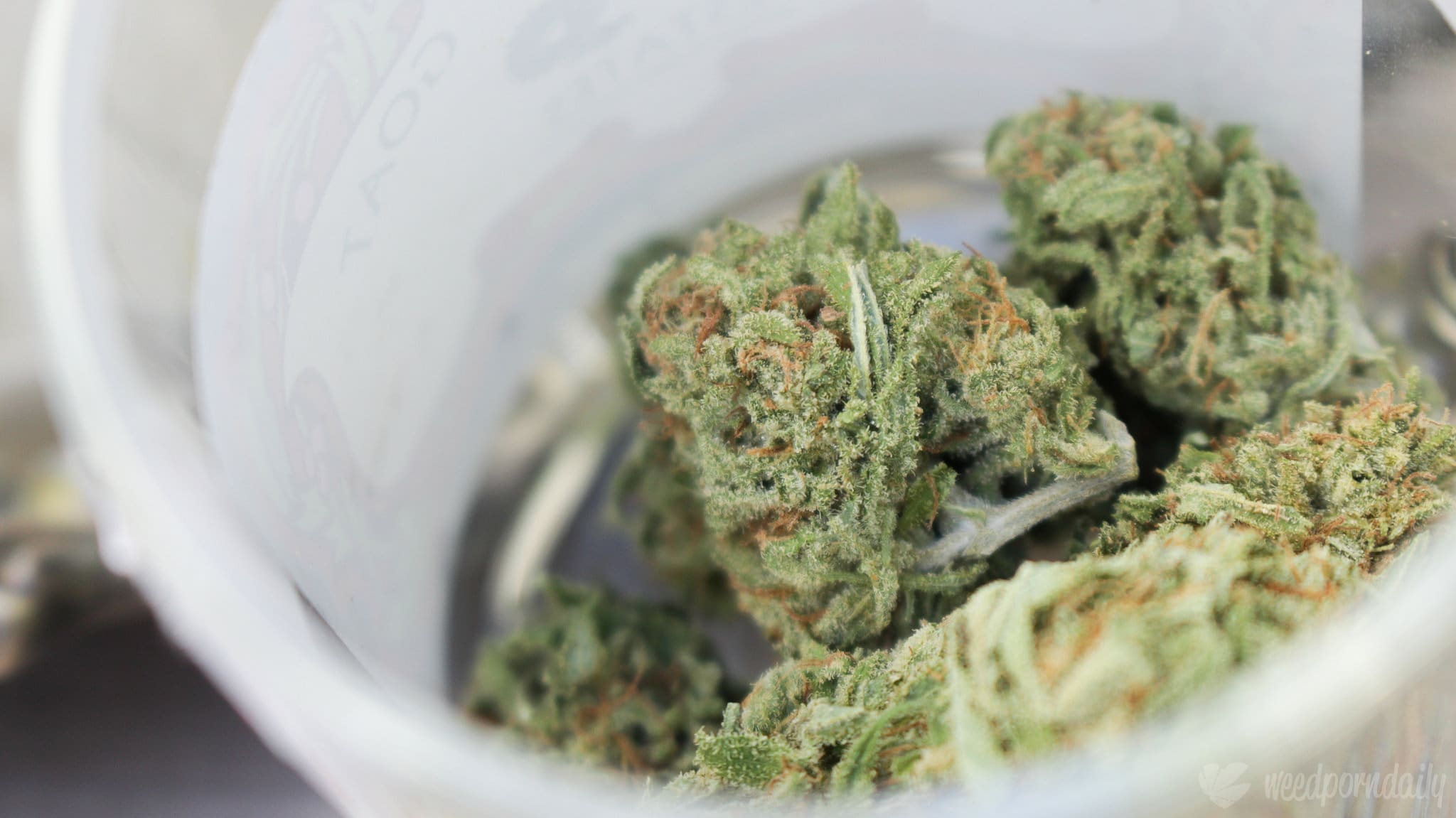 New York lawmakers have rolled out a revised bill to legalize marijuana as uncertainty abounds about the state legislative and budgetary process amid the coronavirus outbreak.
The proposal filed on Thursday, which would allow individuals 21 and older to purchase cannabis from licensed retailers and cultivate up to six plants for personal use, has undergone several changes from prior versions as lawmakers continue negotiations.
Gov. Andrew Cuomo (D) included legalization in his budget proposal for the second year in a row, and he discussed the importance of passing the reform legislation in his State of the State address in January.
The governor has repeatedly insisted that the budget should be the vehicle to enact reform, and this bill seems to position lawmakers to accomplish that ahead of an April deadline. However, advocates say complications may arise as the administration and legislature grapples with the ongoing crisis caused by the spread of coronavirus.
"In an ideal world for advocates, language from the revised bill would be inserted into the budget before it arrives at Cuomo's desk," Melissa Moore, New York deputy state director of the Drug Policy Alliance, told Marijuana Moment. "But that prospect seems dimmed in light of the current crisis, which has shifted legislative priorities."
But even as officials work on the health response, Cuomo has insisted that pushing the reform move through the budget is still the surest way for it to succeed. And, because of the urgency of cutting down on public gatherings at a time when at least two state lawmakers have already tested positive for coronavirus, the budget may actually be considered on a "accelerated" basis with a deal being made as soon as this week.
"We have to make the political decisions. The budget is the time to make the political decisions," he said on a conference call with reporters on Saturday, adding that "without the budget, the easiest thing for a legislative body to do is to do nothing."
"Yes" Cuomo says he will be pushing for amending bail reform and legalizing marijuana in the "accelerated" budget process that could have lawmakers and governor making a deal by end of upcoming week "We're not talking about a bare-bones budget"

— Zach Williams (@ZachReports) March 14, 2020
Cuomo was asked again at a Monday press conference whether he still wanted to include policy issues such as cannabis legalization in the budget.
"I want to do as much as we can do," he said. "Only caveat: If it has not been thought through, that's a different story."
It's not clear if the new marijuana language filed just days ago has been "thought through" enough for the governor, who also said at the presser that recent efforts to regionally coordinate a legalization plan have inadvertently helped Northeast states communicate more effectively on a coronavirus response.
Senate Deputy Leader Mike Gianaris (D) threw some cold water on the prospects of passing legalization through the budget, however. Legislators will be discussing various pieces of legislation remotely in light of the coronavirus before coming in to vote, but he indicated that issues like marijuana reform could be delayed.
"We're trying to be incredibly effective this week, to only come in as necessary," he told the North Country Public Radio. "But in that short time do as much as we can to move the state forward."
Advocates are similarly hearing that cannabis reform may be put on the back burner again.
"I think at this point it's pretty unlikely that adult use moves in the expedited budget the NY legislature is working on," Moore, of DPA, told Marijuana Moment. "Sounds like they're focusing on essential items only and policy provisions like this are falling out as they try to close the budget by Friday."
While the governor spent months negotiating with lawmakers over the details of a legalization bill last year, a deal ultimately did not work out as disagreements persisted on issues such as how to allocate tax revenue. Cuomo has expressed optimism that it will be different this time around.
To that end, the revised bill includes a variety of changes that could help get it past the finish line.
A spokesperson for Sen. Liz Krueger (D), the lead sponsor of the standalone legislation, shared a summary of the key changes from a prior version with Marijuana Moment. Those include clarifying regulatory responsibilities, establishing a chief equity officer, providing training for law enforcement to detect impaired driving and reducing the overall effective tax rate for cannabis.
The recreational home grow option is notable. While it appeared in earlier versions of the Krueger's bill, it was absent from the governor's budget plan, which only allowed home cultivation for medical cannabis.
Text of the legislation also includes a series of provisions aimed at restorative justice and social equity. For example, it provides for automatic expungements for those with prior cannabis convictions and it also includes low- or zero-interest loans for qualifying equity applicants who wish to start marijuana businesses.
An 18 percent tax would be imposed on cannabis sales. After covering the costs of implementation, revenue from those taxes would go toward three areas: 25 percent for the state lottery fund, so long as it's designated for the Department of Education; 25 percent for a drug treatment and public education fund and 50 percent for a community grants reinvestment fund.
Moore said that reform advocates are encouraged by the social equity provisions of the revised bill. And she said that generally speaking, there is consensus in favor of the reform move despite the complications arising due to the accelerated timetable for th budget.
The legislation also outlines various penalties for violating its provisions. Individuals can possess up to three ounces of cannabis, for example, but if they possess more than that, it's punishable by a $125 fine.
The Senate version of the bill is currently sitting in the Finance Committee, while the Assembly version is in the Codes Committee.
Prohibitionist group Smart Approaches To Marijuana said in a press release on Thursday that "the changes to the marijuana legalization bill make it much less palatable" to legalization opponents.
Today, New York State Assembly and Senate sponsors of a bill to commercialize marijuana released amended versions of the bill.

Our statement: pic.twitter.com/asHH76Hy3r

— SAM (@learnaboutsam) March 12, 2020
Cuomo has also taken the step of meeting with governors of neighboring states to develop a regionally coordinated legalization plan. In December, the top state officials met and agreed to a set of governing principles their respective cannabis models should adhere to.
Part of the governor's plan to push for legalization this year involved a trip to legal cannabis states, where he intended to learn from their experiences and take those lessons back home. But in a recent press conference, he indicated the tour may be delayed as the administration grapples with its response to the coronavirus outbreak.
Mississippi Lawmakers Put Competing Medical Marijuana Measure On Ballot, Frustrating Advocates
Photo courtesy of WeedPornDaily.