Drake, Killer Mike And Other Celebs Demand That Biden Free Marijuana Prisoner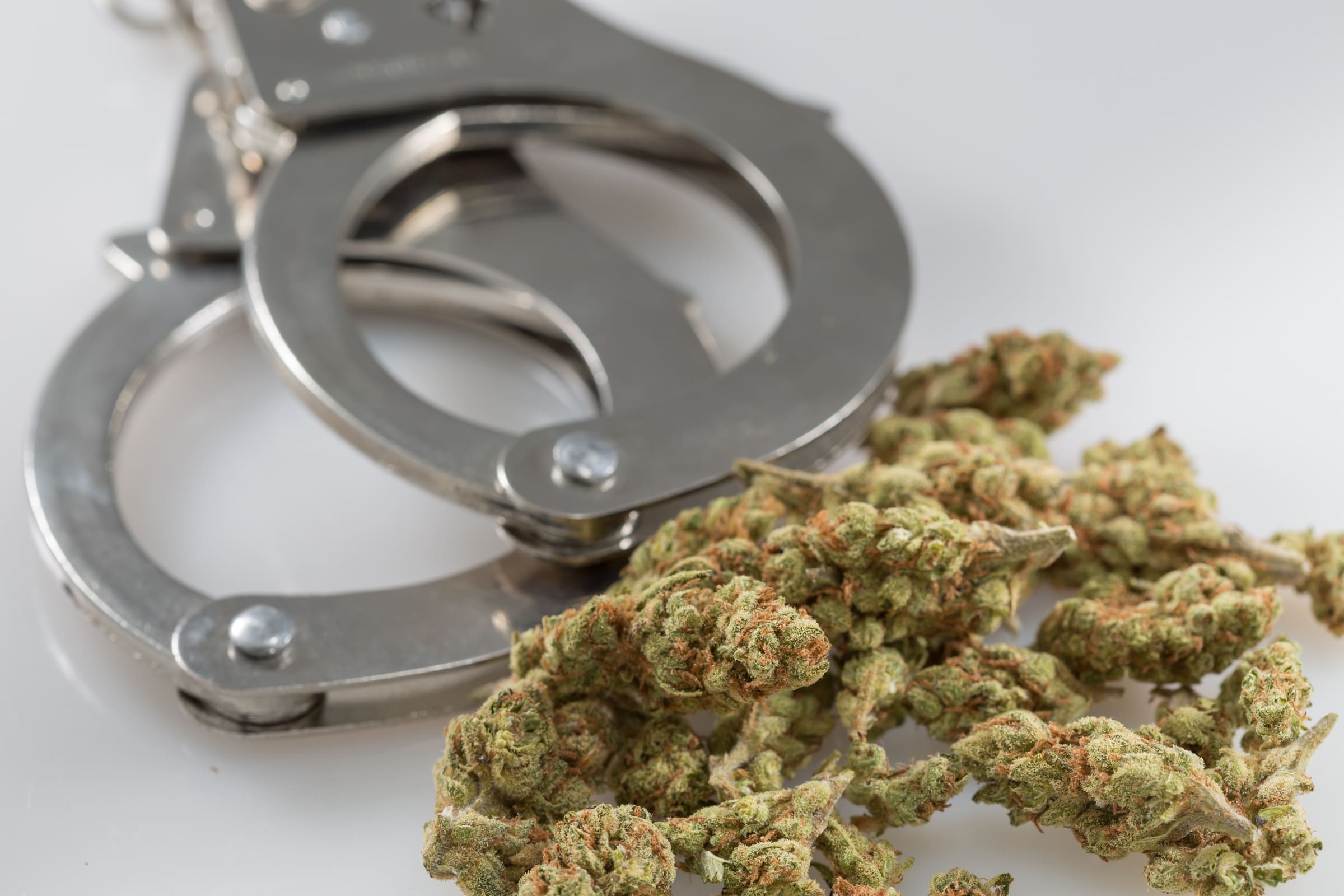 Drake, Killer Mike and Meek Mill are among a coalition of artists, athletes and lawmakers who are asking President Joe Biden to grant clemency to a rapper facing up to eight years in federal prison over a non-violent marijuana offense.
In a letter sent to the president on Wednesday—which was led by Weldon Angelos, who received a pardon for his own marijuana-related conviction from President Donald Trump—the signatories made the case for clemency for Terrell Davis, also known as Ralo, who was arrested for cannabis distribution in 2018.
This is just one part of a broader effort by Angelos and other activists to urge the president to grant categorical clemency for people incarcerated over federal marijuana offenses. Reps. Earl Blumenauer (D-OR) and Barbara Lee (D-CA) and advocacy groups made a similar push in letters to Biden that they sent shortly after he assumed office.
"I'm confident that President Biden will intervene and end this hypocrisy," Angelos told Marijuana Moment. "In our communication with White House officials, there seems to be an interest in doing something with regard to marijuana cases specifically."
In the letter to Biden about Ralo, who has already been incarcerated for three years but has not yet been sentenced, the celebrities and other supporters wrote that "our nation's view of cannabis has evolved, and it is indefensible to incarcerate citizens based on the unduly harsh attitudes of past generations."
The rapper "now faces over 8 years in prison for violating the same federal statute that many entrepreneurs and corporations violate every day in 36 states across the country, who are not subject to federal prosecution," the letter, first reported by Jackie Bryant for Forbes, states.
The coalition went on to cite Biden's prior comments on the campaign trail supporting decriminalization and expunging prior marijuana records, something he has not mentioned since being elected or inaugurated. They also noted that the House approved a bill to end federal cannabis prohibition last year.
"However, despite this nationwide shift in attitude towards marijuana, there tends to lack any real avenue of relief for those who are still serving lengthy federal prison terms for selling cannabis," they said. "Given the gridlock in Congress and the imperative of freedom, clemency is the right tool to fix this problem."
While the letter focuses on Davis's case, Angelos told Marijuana Moment that this is part of a larger "effort to convince President Biden to issue a categorical pardon that would apply to anyone still serving federal prison time for marijuana."
"It's unjust that our federal system turns a blind eye to the wealthy and elite and allows them to prosper from the violating the Controlled Substances Act while sending people like Ralo to prison for years for doing the same thing," he said. "We can't have a two-tiered system where some (mostly rich white people) prosper from the industry but others (mostly black and brown people) are locked away for years, sometimes decades, for the same conduct."
As one of his final acts in the White House, former President Trump announced in January that he'd granted clemency to dozens more people with marijuana and drug convictions.
Those actions were partly the product of a push from advocates like Angelos, celebrities and even some Republican lawmakers, who coordinated with White House staff over the course of Trump's administration.
"While your predecessor commuted the sentences of over a dozen individuals who were serving lengthy prison sentences for marijuana, the vast majority of those serving time for marijuana in the federal system were left behind, and public attention focused on the disparity between those deserving of presidential clemency and those who were wealthy or connected enough to lobby the White House," the new to Biden letter says. "That form of clemency needs to be replaced with a principled, active, and meaningful program that better fits modern America."
#FreeRalo & all non violent drug offenders! Free all political prisoners as well https://t.co/9L0WAEs1pP

— Killer Mike (@KillerMike) April 1, 2021
Other signatories include NFL champion Deion Sanders, NBA players Kevin Garnett and John Wall, former federal prosecutor Barry Grissom, former New Mexico Gov. Gary Johnson, Trump clemency recipient Alice Johnson and rappers T.I., Kodak Black, 2 Chainz, Waka Flocka and Lil' Yachty.
"You alone have the power to call out a grand hypocrisy of prior administrations," the letter concludes. "While cannabis became a thriving, legal market and enriched many, your predecessors largely ignored people like Mr. Davis, who are still serving lengthy federal prison terms for doing the same thing."
Read the letter to Biden on marijuana clemency below: 
Biden letter marijuana clem… by Marijuana Moment
Minnesota Marijuana Legalization Bill Will Get House Floor Vote Next Month, Majority Leader Says