It's Up To Biden To Direct Mass Clemency For Marijuana Cases, U.S. Pardon Attorney Says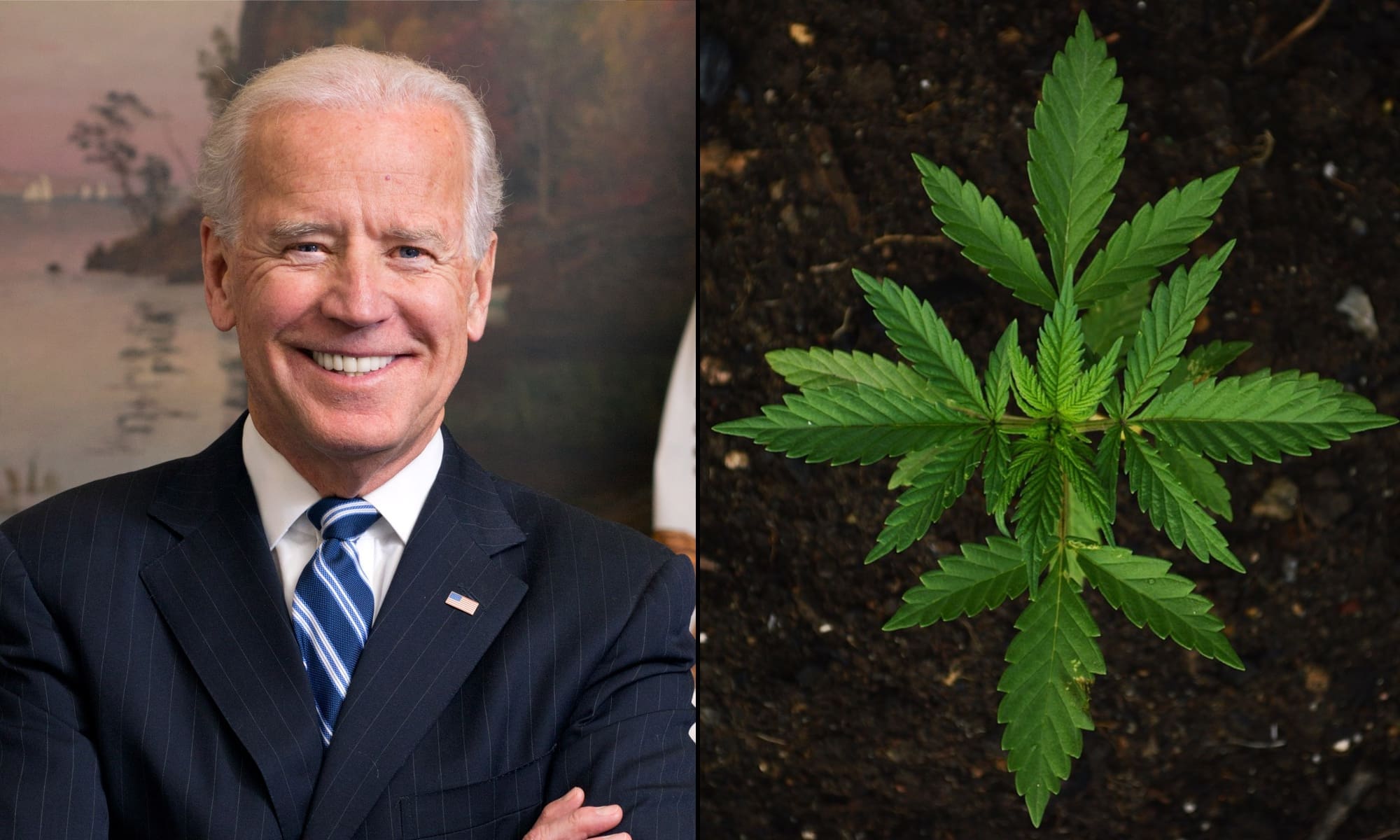 It's up to President Joe Biden to initiate a process of granting mass clemency for people with non-violent federal cannabis convictions, the recently appointed U.S. pardon attorney told Marijuana Moment on Thursday.
As a general practice, the Justice Department's pardon office looks as petitions for relief on an individualized basis and then makes recommendations to the president, Pardon Attorney Elizabeth Oyer said during an event hosted by the Justice Roundtable, a coalition of criminal justice reform organizations.
That said, a categorical pardon for people with federal cannabis records is still possible if the president takes action, the former public defender, who was appointed by Attorney General Merrick Garland in April, said.
"Right now, the Office of the Pardon Attorney reviews every individual clemency application on an individualized basis—and that could change at the direction of the president," Oyer said in response to a question from Marijuana Moment about the feasibility of Biden issuing mass pardons and commutations for marijuana convictions in the way Presidents Gerald Ford and Jimmy Carter did for people who avoided the draft during the Vietnam War.
"Currently, what we do is we look at cases individually for the most part and not categorically," Oyer said. But she left the door open that the president could issue a directive otherwise if he wanted to.
Advocates and lawmakers have pushed the Biden administration to take initiative and grant mass clemency given that he's voiced support for decriminalization and said on the campaign trail that he doesn't believe anyone should be incarcerated over non-violent cannabis offenses.
The president did commute the sentences of 75 people, including dozens with non-violent federal drug convictions, earlier this year. But that falls far short of the type of relief that advocates have requested.
The pardon attorney said that when her office makes clemency recommendations, it does take into account "broad categories of policy objectives or criminal justice reform goals or racial justice objectives," and marijuana cases represent an example of such a category because they have "some sort of cohesive common characteristics."
"So we're absolutely taking into consideration those categories and those policy objectives and those racial equity objectives, but we don't look at cases in a batch without individualized review," Oyer said. "We do look at every single case individually."
At the event, the pardon attorney also offered advice to advocates on filing clemency petition applications and addressed the "backlog" of cases under review.
Late last year, there were signals that the administration might be moving toward clemency for certain people with federal convictions. The federal Bureau of Prisons (BOP) started asking eligible individuals to get the process started by filing out clemency applications.
Biden has received about a dozen letters from lawmakers, advocates, celebrities and people impacted by criminalization to do something about the people who remain behind federal bars over cannabis. After months of inaction, some members of Congress like Sen. Elizabeth Warren (D-MA) have even sent follow-up letters demanding a response.
Among those pushing for reform is Weldon Angelos, who received a president pardon from Trump in 2020 and has since become a key advocate for criminal justice reform who has worked with both the Trump and Biden administration of furthering relief.
"It's up to President Biden to honor his campaign promise and instruct those involved in the clemency process to prioritize cannabis cases," Angelos told Marijuana Moment on Thursday. "There is no other group more deserving of relief than those who are incarcerated for something that society no longer considers criminal."
"I remain hopeful that Biden will follow through on his campaign pledge to release those serving federal prison time for cannabis offenses and pardon their convictions," he said.
At a House Judiciary Committee oversight hearing last month, Chairman Jerrold Nadler (D-NY) and other Democratic lawmakers stressed the need for reforming the federal clemency process, calling for applications to be streamlined to make it easier for people with non-violent federal drug convictions to get relief.
Late last year, a coalition of congressional lawmakers introduced the Fair and Independent Experts in Clemency (FIX Clemency) Act, a bill that would take clemency review away from the Justice Department and instead establish an independent board appointed by the president.
A report published by the Congressional Research Service (CRS) last year affirmed that the president has it within his power to grant mass pardons for cannabis offenses. It also said that the administration can move to federally legalize cannabis without waiting for lawmakers to act.
Despite having the authority to unilaterally issue a mass pardon for people with federal cannabis convictions, however, Biden had previously only ceremonially pardoned turkeys around Thanksgiving since taking office—until the recent batch of 75 people he gave clemency to.
Following the Thanksgiving ceremony, a New York Post reported pressed the president on cannabis clemency, asking him if there were plans to pardon "any people in addition to turkeys." Biden jokingly replied, "you need a pardon?" and didn't respond to a follow-up question about marijuana prisoners.
The White House has been asked about the issue several times. Former Press Secretary Jen Psaki had said that the president has "every intention of using his clemency power" and is "looking at" relief for non-violent drug offenders.
Rahul Gupta, director of the Office of National Drug Control Policy (ONDCP), said earlier this month that the Biden administration is "monitoring" states that have legalized marijuana to inform federal policy, recognizing the failures of the current prohibitionist approach.
Federal Health Officials Say Psychedelics' Illegal Status Makes It Harder For Researchers To Study Them