Federal Health Officials Say Psychedelics' Illegal Status Makes It Harder For Researchers To Study Them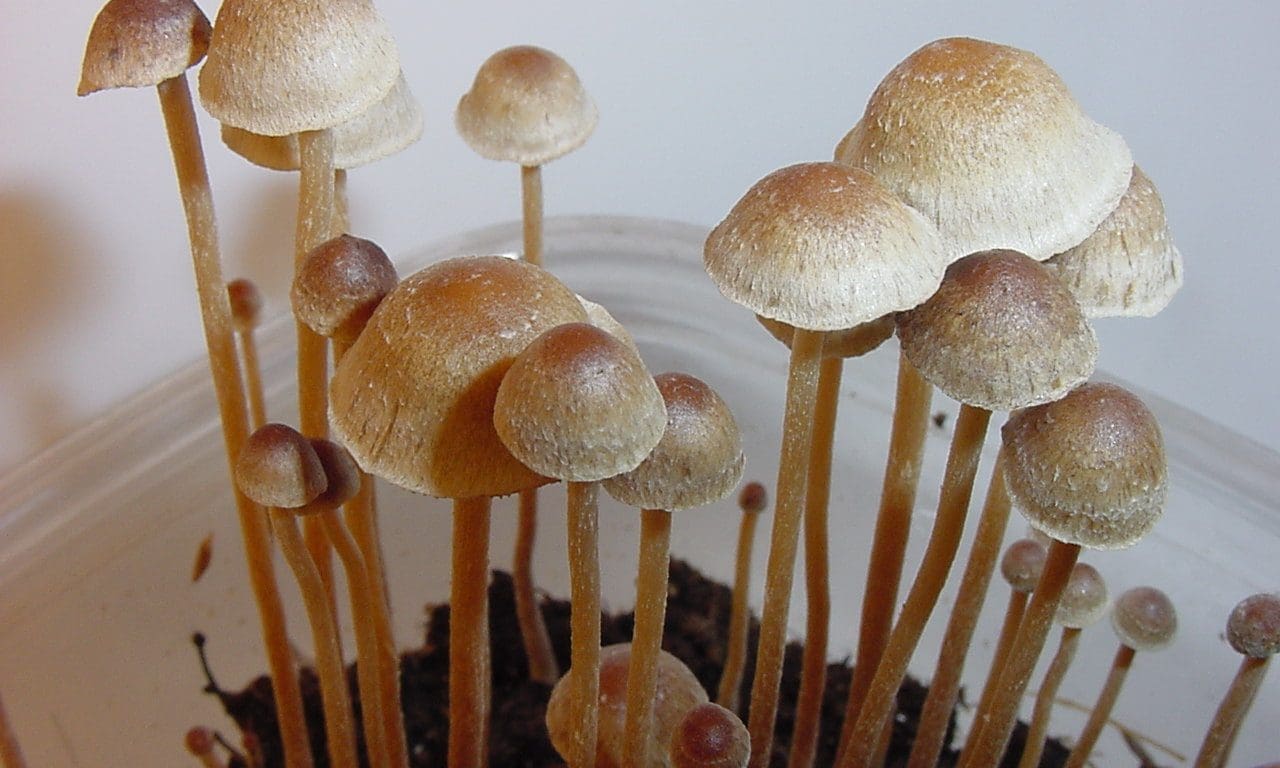 Officials at two agencies within the National Institutes of Health (NIH) have acknowledged in a letter to two U.S. senators that federal prohibition makes it harder to study the benefits of psychedelics, requiring researchers to jump through additional regulatory hoops.
The four-page letter, which was shared with Marijuana Moment, is a response to Sens. Brian Schatz (D-HI) and Cory Booker (D-NJ), who last month wrote to the heads of the NIH and the Food and Drug Administration (FDA) asking for an update on psychedelics research. The lawmakers argued that federal prohibition has stymied research into the efficacy and safety of the drugs despite growing evidence of their potential benefits.
"Because psychedelic drugs are controlled substances," the June 15 letter from the directors of the National Institute on Drug Abuse (NIDA) and the National Institute of Mental Health (NIMH) says, "one additional regulatory consideration for basic and applied research using psychedelic drugs is that these studies must also follow Drug Enforcement (DEA) requirements, including registration, inspection, and certification of the drugs. These requirements apply to all psychedelic drugs, including natural or botanical products."
The officials said early research shows that psychedelics do have medical potential, but they signaled in the letter that they're interested in enabling the development of new drugs that can give patients the medical benefits of substances like psilocybin but without what they called "negative side effects."
"Research on psychedelic drugs holds promise for uncovering mechanisms of illness and possible interventions," they wrote, "ultimately leading to novel treatments with fewer side effects and lower potential for misuse."
The reply letter, signed by NIMH Director Joshua Gordon and NIDA Director Nora Volkow, acknowledges the therapeutic promise of psychedelics and other controlled substances—noting federal funding, for example, supporting research into whether psilocybin might improve smoking cessation or help treat chronic pain. All told, the NIH officials said, the institute's component agencies spent about $34 million in the most recent fiscal year on 57 projects studying psychedelic and psychedelic-derived drugs with potential health benefits.
At the same time, the letter emphasizes what officials described as "unique methodological challenges" of studying psychedelics, such as the difficulty of conducting placebo-controlled clinical trials because the substances' "effects on perception and consciousness make them easy to distinguish from a placebo."
"These types of confounds make it especially challenging to design clinical trials for psychedelic drugs," the agency says, "and to accurately interpret results."
In response to a question from the senators about earlier research into LSD and other psychedelic drugs in the 1950s and '60s, the federal officials said the studies "revealed promising effects in mood disorders and addiction, but were conducted prior to the development of modern ethical standards and human subjects protections."
Regarding the modern protections for participants, they added that "NIH does not view these regulatory considerations as barriers, but rather as necessary and essential safeguards."
Going forward, the NIDA and NIMH officials said the government supports an "experimental therapeutics approach…in which the studies not only evaluate the clinical effect of an intervention, but also generate information about the mechanisms underlying a disorder or an intervention response."
"Understanding the mechanisms of psychedelic drugs is important for identifying new therapeutic targets that could preserve therapeutic effects while minimizing negative side effects," the letter says. "A key objective of these research efforts is to 'de-risk' novel drugs."
Other federal agencies, such as the U.S. Department of Defense's Defense Advanced Research Projects Agency (DARPA), have expressed similar interests in discovering how psychedelics work in order to develop new drugs that exhibit similar therapeutic benefits but without the accompanying psychedelic experience.
Schatz sent a similar letter questioning NIH and FDA in 2019. At the time, the agencies sent an update recognizing possible medical uses but stressing that additional research is needed to understand the "efficacy and long-term safety of psychedelic drugs," among other issues.
Asked in last month's letter from Schatz and Booker about what knowledge gaps still remain around psychedelics, the NIH officials replied that one obstacle is the lack of diversity in clinical participants. "This includes both racial and ethnic diversity, as well as a lack of participants with diverse medical histories," the letter says, "as most psychedelics trials exclude potential participants with a family or personal history of psychosis or suicidal thoughts or behaviors."
Researchers at federal health agencies have previously complained about the obstacles created by federal prohibition. In a paper published late last year by the National Cancer Institute, a research team of six—including authors from NIDA, NIH and FDA—wrote that administrative burdens stifle much-needed scientific investigation into the drug's potential health applications and safety concerns.
Around the same time, Volkow, the NIDA director, said she personally hesitates to study marijuana because of its Schedule I designation—a classification that also applies to psilocybin, MDMA and other therapeutically promising drugs.
"As a researcher, I always hesitate to go into doing research with Schedule I drugs. I do research in human subjects [and] it's much more cumbersome," Volkow said at a forum last December. "And this is what we hear also from our grantees, that it takes much longer to get the approval in order to initiate the research, and it's more costly, and that actually delays everyone's progress."
Meanwhile, the psychedelics reform movement has spread rapidly in states and localities throughout the U.S. over the past few years, following Denver's move to become the first city in the country to decriminalize psilocybin in 2019.
Separately, a bipartisan group of members of Congress sent a letter in January that urged the Drug Enforcement Administration (DEA) to let terminally ill patients have access to psilocybin. The agency, lawmakers said, is "obstructing access to psilocybin for therapeutic use consistent with the letter and intent Right to Try (RTT) laws."
Congress and 41 states have adopted right-to-try laws, which allow patients with terminal conditions to try investigational medications that have not been approved for general use. Lawmakers said that DEA "has failed to abide" by the law.
More than a dozen psychedelics activists were arrested at DEA headquarters last month after protesting and using civil disobedience to draw attention to the issue.
DEA has increased production quotas for the production of certain psychedelics like psilocybin in an effort to promote research, but its scheduling decisions have continued to represent obstacles for scientists.
Read the full psychedelics letter from federal health officials below:
House Committee Leaders Tackle Marijuana Research, Kratom, Impaired Driving And More In New Spending Measures
Photo courtesy of Wikimedia/Workman.