Federal Marijuana Records Would Be Expunged Under New Bipartisan Congressional Bill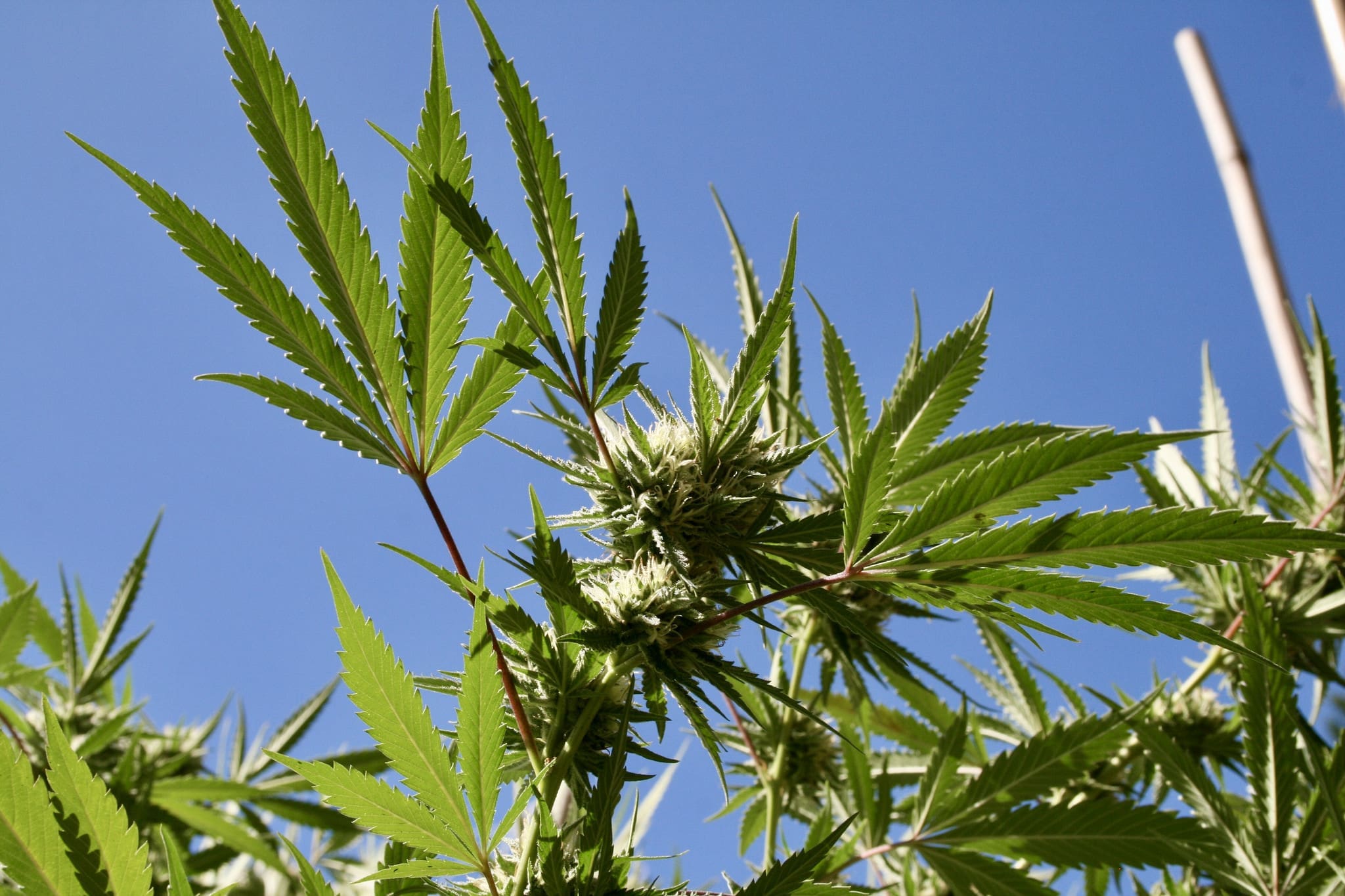 Bipartisan House lawmakers filed a bill on Friday that would create a process to expunge federal misdemeanor marijuana convictions and allow courts to recommend presidential pardons for eligible cases.
Reps. Troy Carter (D-LA) and Rodney Davis (R-IL) are sponsoring the new Marijuana Misdemeanor Expungement Act, which would require the chief justice of the U.S. Supreme Court to implement rules to facilitate the "review, expungement, sealing, sequester and redaction" of criminal records for low-level federal cannabis crimes.
The bill lays out specific criminal codes that would constitute an "expungable event."
That includes current statutes criminalizing possession and distribution of small amounts of marijuana without remuneration, as well as "any other federal misdemeanor, petty offense, infraction, or civil penalty involving marijuana, including marijuana-related drug paraphernalia" that didn't involve violence or threats of violence.
In order to be eligible for expungement under the proposal, at least one year must have transpired since the arrest or the last, non-technical docket filing. Courts could only process the relief if they haven't been notified by federal authorities that the given case is ongoing or that the person involved has evaded prosecution.
My full release here ➡️ https://t.co/5xXtqq7g5z

— Congressman Troy A. Carter (@RepTroyCarter) July 29, 2022
Carter said in a press release that the legislation will "restore justice to millions of Americans who have suffered inordinate collateral consequences associated with marijuana-related misdemeanors."
"These misdemeanors—even without a conviction—can result in restrictions to peoples' ability to access educational aid, housing assistance, occupational licensing and even foster parenting," he said. "Delivering justice for our citizens who have been impacted by marijuana-related misdemeanors is a key component of comprehensive cannabis reform."
—
Marijuana Moment is tracking more than 1,500 cannabis, psychedelics and drug policy bills in state legislatures and Congress this year. Patreon supporters pledging at least $25/month get access to our interactive maps, charts and hearing calendar so they don't miss any developments.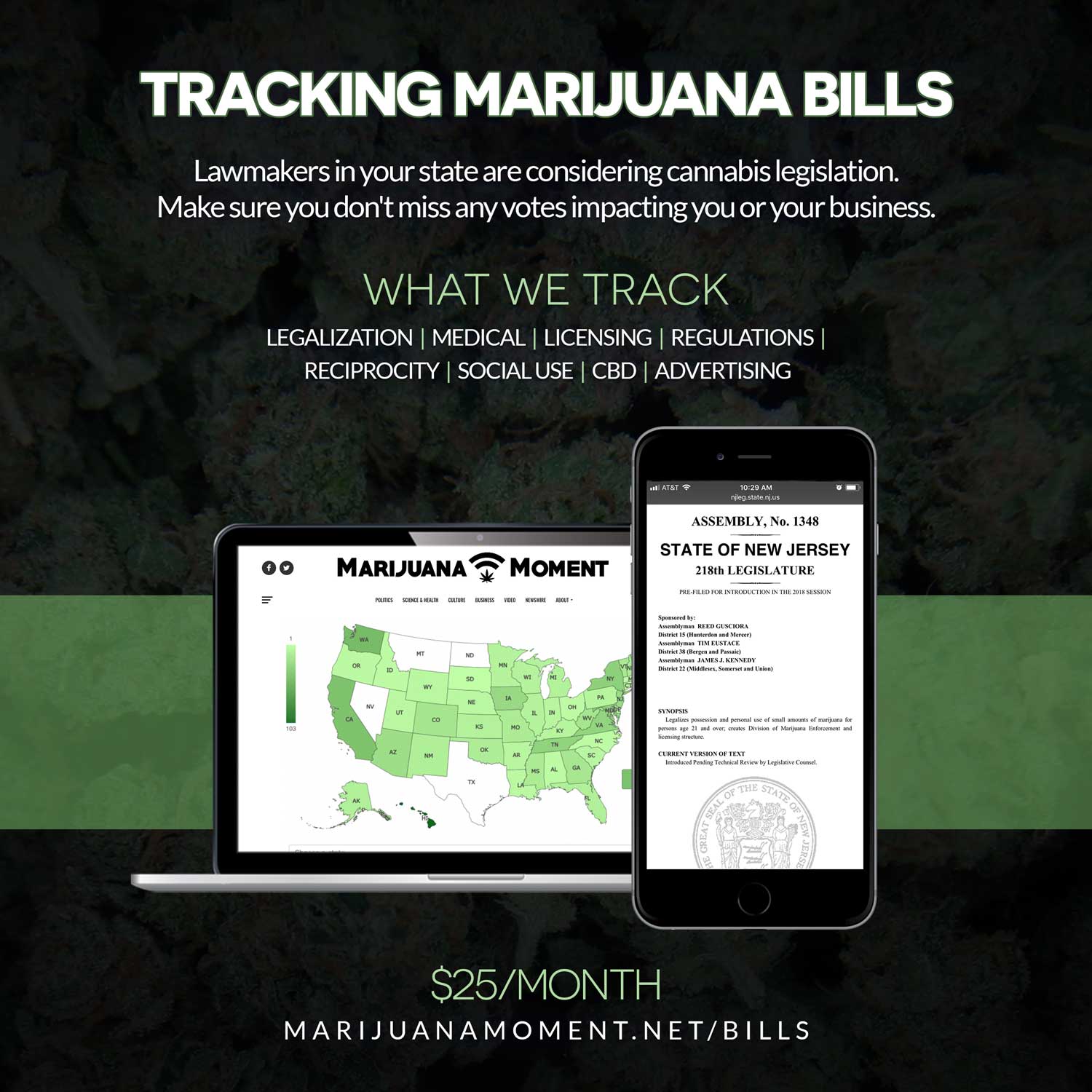 Learn more about our marijuana bill tracker and become a supporter on Patreon to get access.
—
The chief justice would have one year upon enactment of the bill to promulgate the procedural rules for expungements, and each federal district would have up to two years to "conduct a comprehensive review and issue an order expunging, sealing, and sequestering" pursuant to those rules.
The legislation also includes a section on notification requirements. Following an expungement, courts would be required to send copies of the final order to the U.S. attorney general, relevant federal agencies and the criminal justice agencies with jurisdiction over the given case.
A final order would also need to be sent to the person whose records were expunged, and the bill calls for a "reasonable process" to be established that allows individuals to inquire about whether the courts have processed their case. A copy of the final order would also be sent to local law enforcement serving in the area where the person whose case was expunged resides.
"Given the number of states, like Illinois, where marijuana has long been legalized for adult-use, we must ensure that our criminal justice system keeps pace so that individuals with low-level misdemeanor violations related to its use does not preclude them from getting jobs and participating in society," Davis said in a press release.
The U.S. attorney general and federal prosecutors would be able to appeal any expungements within 60 days of their issuance to the U.S. circuit court of appeals for the relevant district.
While the bill provides for an automated process of expungements for certain cannabis convictions, there's also a section stipulating that individuals would be able to "file a motion for expungement in the court for the Federal district in which the arrest, legal proceedings, and any legal results or consequences…was obtained."
"The clerk of the court shall serve that petition on the United States Attorney for that district," the bill text states. "Not later than 60 days after service of such petition, the United States Attorney may submit a response to the Petitioner's motion." Also, court fees associated with the petition would be waived under the legislation.
"An order of expungement shall restore the affected individual, in the contemplation of the law, to the status he or she occupied before such arrest, legal proceedings, and any legal results or consequences," it says. "An affected individual may treat the expunged arrest, legal proceedings, and any legal results or consequences…as if it never occurred and shall not be held thereafter under any provision of law to be guilty of perjury, false swearing, or making a false statement for failure to disclose, recite, or acknowledge such official record."
The bill also clarifies that the "fact that an individual has an official record, including a conviction, for an expungable event shall not operate as a disqualification of such individual to pursue or engage in any lawful activity, occupation, or profession."
Further, the legislation would require the federal Government Accountability Office (GAO), in consultation with the U.S. Department of Health and Human Services (HHS), to carry out a study into the "arrests, legal proceedings, and any legal results or consequences…for federal marijuana-related misdemeanors, petty offenses, infractions, and civil penalties."
GAO would have two years following the enactment of the measure to submit a report to Congress with its findings. The agency would also be mandated to work with the chief justice on a separate report to Congress on the implementation of the marijuana misdemeanor expungement policy, with recommendations on further reforms such as providing relief to those with felony cannabis convictions on their records.
One of the final sections of the bill address pardons. It says that, once an expungement is issued with a "finding of good cause," court would be empowered to "refer the case or petition to the President of the United States and his or her designees" such as the U.S. pardon attorney "for review consistent with the authority granted to the President under Article II, section 2 of the Constitution of the United States."
This bipartisan legislation was the product of collaboration with Weldon Angelos, a former federal marijuana prisoner who received a presidential pardon under the Trump administration, and Arizona State University professor Erik Luna, who founded the Academy for Justice in the college's law division.
"This important legislation offers an approach to marijuana expungement that is coherent, efficient, and just—all without threatening public safety," Luna told Marijuana Moment. "Going forward, this legislation will help us draw lessons for future efforts around cannabis reform, including relief for federal marijuana-related felonies. It will also provide insights on the possibility of expungement for federal offenses involving other controlled substances, as well as the prospects for general expungement provisions and automatic record-clearing."
Angelos, who testified before a Senate Judiciary subcommittee as one of five witnesses at a cannabis reform hearing this week, said that the legislation "will be nothing short of life-changing for so many people and their families."
"Our country must move toward a post-prohibition approach to federal cannabis law and create a mechanism to expunge low-level violations of federal marijuana law," he said.
Of course, while any level of relief for those impacted by marijuana prohibition would be welcome news for advocates, it's also the case that the majority of people with cannabis convictions on their records, or who are currently behind bars over the plant, are prosecuted at the state level.
To that end, Reps. Dave Joyce (R-OH) and Alexandria Ocasio-Cortez (D-NY) filed a separate bill in December titled the Harnessing Opportunities by Pursuing Expungement (HOPE) Act. The legislation would incentivize states to provide relief to people with non-violent marijuana convictions through federal grants that would help cover the administrative costs of identifying and clearing eligible cases.
Meanwhile, as congressional lawmakers pursue avenues of relief for people caught up in drug war, the White House said this week that President Joe Biden is continuing to "evaluate further uses of clemency powers," including those related to cannabis cases.
The president granted relief to 78 people, including those with non-violent federal drug convictions, in April. But advocates and lawmakers have been pushing for bolder executive action, such as a mass pardon for all federal prisoners who are incarcerated over marijuana.
Biden has received about a dozen letters from lawmakers, advocates, celebrities and people impacted by criminalization to do something about the people who remain behind federal bars over cannabis. But he's yet to take meaningful action after more than a year in office.
Six senators—including Sens. Elizabeth Warren (D-MA), Bernie Sanders (I-VT) and Cory Booker (D-NJ)—sent a letter to Biden earlier this month to express their frustration over the administration's "failure" to substantively address the harms of marijuana criminalization and use executive clemency authority to change course.
They said that the administration's current stance is "harming thousands of Americans, slowing research, and depriving Americans of their ability to use marijuana for medical or other purposes."
The recently appointed U.S. pardon attorney also recently weighed in on the prospects of mass cannabis clemency, telling Marijuana Moment that her office handles cases independently, but it could be empowered to issue broader commutations or pardons if directed by the president.
At a House Judiciary Committee oversight hearing in May, Chairman Jerrold Nadler (D-NY) and other Democratic lawmakers stressed the need for reforming the federal clemency process, calling for applications to be streamlined to make it easier for people with non-violent federal drug convictions to get relief.
Late last year, a coalition of congressional lawmakers introduced the Fair and Independent Experts in Clemency (FIX Clemency) Act, a bill that would take clemency review away from the Justice Department and instead establish an independent board appointed by the president.
A report published by the Congressional Research Service (CRS) last year affirmed that the president has it within his power to grant mass pardons for cannabis offenses. It also said that the administration can move to federally legalize cannabis without waiting for lawmakers to act.
The White House has been asked about the issue several times. Former Press Secretary Jen Psaki had said that the president has "every intention of using his clemency power" and is "looking at" relief for non-violent drug offenders.
Rahul Gupta, director of the Office of National Drug Control Policy (ONDCP), said last month that the Biden administration is "monitoring" states that have legalized marijuana to inform federal policy, recognizing the failures of the current prohibitionist approach.
In the background of these administrative developments, congressional lawmakers have continued to work legislatively to put an end to cannabis criminalization.
Senate Majority Leader Chuck Schumer (D-NY), Senate Finance Committee Chairman Ron Wyden (D-OR) and Booker filed a much-anticipated bill to federally legalize cannabis and promote social equity last week, and a Senate Judiciary subcommittee chaired by Booker held a hearing on Tuesday where members discussed the proposal.
Schumer, for his part, said last week that he is committed to working with bipartisan offices to get "something" done on cannabis reform "this year." He's seemed to leave the door open to using provisions of his legalization bill as the basis for an incremental marijuana reform package that he's been discussing with bipartisan and bicameral offices.
The House passed a comprehensive piece of legalization legislation for the second time in April.
Biden has maintained a steadfast opposition to adult-use marijuana legalization, so there's still an open question about what he would do if wide-ranging reform legislation made it to his desk. But in the interim, advocates will take any wins they can get from the historically prohibitionist president, which is why hopes remain high over the prospect of administrative relief.
Read the text of the Marijuana Misdemeanor Expungement Act below: 
Photo courtesy of Brian Shamblen.