Senators Discuss Marijuana Reform At Historic Hearing Following Legalization Bill Introduction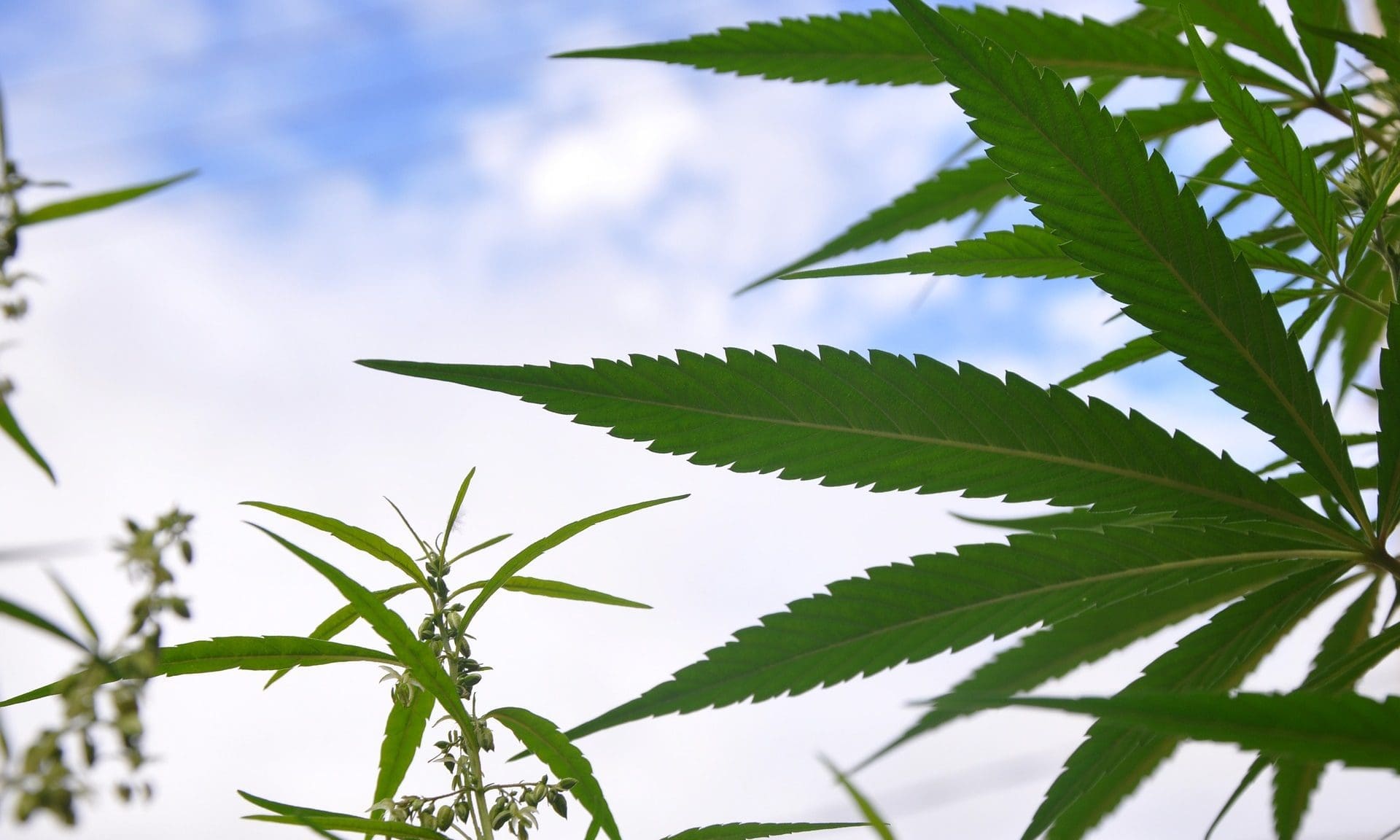 Senators on a key Judiciary subcommittee met on Tuesday to discuss marijuana reform, a first-of-its-kind meeting in the chamber. Members touched on a wide range of cannabis issues as Congress continues to explore legislative options to end prohibition.
Five witnesses—including former federal cannabis prisoner Weldon Angelos and marijuana alarmist Alex Berenson—testified before the panel, which is chaired by Sen. Cory Booker (D-NJ).
I'm chairing a Senate hearing on decriminalizing cannabis at the federal level. We are closer than ever to making progress on this issue and ensuring justice for Americans who have been victims of the War on Drugs. https://t.co/Ql9sasNsFk

— Sen. Cory Booker (@SenBooker) July 26, 2022
"We see now clearly that cannabis laws are unevenly unforced and, often, unfortunately devastate the lives of those most vulnerable," Booker said in his opening remarks. "It's clear that prohibition has not worked 50 years after the Controlled Substances Act was passed to stamp out the sale of cannabis."
With a witnesses and subcommittee members representing a wide range of perspectives, the conversations ran the gamut. Members and witnesses discussed issues such as racial disparities in marijuana enforcement, the long-term collateral consequences of cannabis convictions, law enforcement considerations and the therapeutic potential of marijuana, for example.
But a newly filed cannabis legalization bill sponsored by Booker, Senate Majority Leader Chuck Schumer (D-NY) and Senate Finance Committee Chairman Ron Wyden (D-OR) was a centerpiece of the hearing.
That bill is the "type of comprehensive solution we need when it comes to correcting our nation's broken broken cannabis laws," Booker said. "At this critical juncture, it's time to expand our horizons and not shrink back to a status quo that has caused far too much damage to far too many Americans."

"This is not about Democrat versus Republican or right versus left. America themselves have spoken," the chairman said. "This is about America—what is right and what is wrong. Ending federal prohibition is the first step that we can take to undo the immeasurable damage caused by the failed war on drugs and decades of mass criminalization, mass incarceration and the deep pain it's caused to communities and families and our children."
The Senate Judiciary Subcommittee on Crime and Terrorism first posted a notice of the hearing last week, just days before the three sponsors released the long-awaited Cannabis Administration & Opportunity Act (CAOA).
Watch the hearing—titled "Decriminalizing Cannabis at the Federal Level: Necessary Steps to Address Past Harms"—in the video below:
Sen. Dick Durbin (D-IL), chair of the full Judiciary Committee, also spoke at Tuesday's hearing, stating that "it's clear that, like much of the failed war on drugs, the criminal enforcement approach to marijuana regulation has resulted in serious injustice." He also stressed that lawmakers must ensure that any reform legislation that advances includes clear components to prevent underage use.
Angelos previewed his prepared testimony in an op-ed for Marijuana Moment that was published on Monday. He described his experience being convicted over a federal cannabis conviction and serving 13 years in prison before being released in 2016 and receiving a full presidential pardon four years later. He told senators that there's an immediate need for congressional action to right the wrongs of prohibition.
"With a comprehensive approach to cannabis reform, we could immediately assist many of the nearly 3,000 people serving federal prison time for cannabis offenses, as well as the tens of thousands of individuals whose lives and futures are haunted by records of cannabis arrests, convictions, and sentences," Angelos said.
He added that "Congress must also address the residual effects of cannabis convictions."
"Those with felony convictions can be politically disenfranchised, losing the right to vote or to serve on juries, for instance," he said. "They lose other civil liberties like the right to possess a firearm legally, as well as lawful opportunities afforded to others in education and in public housing, among other things."
"Each day in incarceration severely affects the mental and physical health of incarcerated individuals, and negatively impacts their relationships with the outside world. And each arrest, prosecution, conviction and sentence makes the world a little bit smaller for those who must live their lives bearing the modern scarlet letter."
Durbin applauded Angelos, saying that he wasn't a "witness" but a "legend" whose story has helped shape congressional understanding of flaws in the criminal sentencing system. Sen. Mike Lee (R-UT) has repeatedly discussed Angelos's case with colleagues to "remind us that what seems like thoughtful, meaningful sentencing can spin completely out of control," Durbin said.
But while the substance of Angelos's testimony spoke clearly to the hearing topic at hand, advocates are frustrated with the Republican minority's decision to select Berenson as a witness given his history of playing the contrarian and stirring controversy with questionable claims about issues like cannabis and COVID.
Berenson, who authored a 2019 book that attempts to link marijuana use to psychosis and violent crime, gave little indication ahead of the hearing that he intended to temper his rhetoric before the panel.
The potheads – I'm sorry, I mean careful users of an unfairly maligned if not actually miraculous drug! – have just heard I'll be speaking about cannabis and psychosis before Congress. And they are sad.

Sad potheads are the saddest.

Lucky they can just spark up more "medicine." https://t.co/UxJ6O75WEX

— Alex Berenson (@AlexBerenson) July 25, 2022
The author said in his testimony that cannabis use is associated with greater risk of developing serious mental illness, and thus, "the legalization or promotion of any drug that may raise the risk of schizophrenia is fraught with risk." He claimed that "the cannabis industry and legalization advocates have done everything possible to play down the connection between cannabis and mental illness and to criticize or mock those who bring it to light."
Cotton, the ranking member on the subcommittee, argued in his opening remarks that marijuana remains federally illegal because "it has no accepted medical use" and "it's dangerous and it's addictive."
Tune in here to watch the Senate Judiciary Committee's hearing on marijuana and its connection to the crime wave:https://t.co/EXJBO397IW

— Tom Cotton (@SenTomCotton) July 26, 2022
The senator claimed that Booker's CAOA bill "would be an enormous gift to the cartels and the gangs and in the midst of a nationwide violent crime surge," in part because of equity provisions such as expungements for prior, non-violent cannabis convictions.
He also addressed Berenson and asked him why he felt that his book on cannabis was poorly received by the industry, to which the witness responded that "people have waged a campaign to legalize for a long time" and "the industry seems to see itself as this outside countercultural force and reacts extremely strongly when you try to discuss the real downsides to this."
Other witnesses included Malik Burnett, a pro-legalization physician who formerly worked for the Drug Policy Alliance (DPA), and Steve Cook, a former federal prosecutor with a drug warrior reputation. Also testifying was Edward Jackson, who serves as chief of police at the Annapolis Police Department and is a member of the pro-reform group Law Enforcement Action Partnership (LEAP).
Burnett noted that, three years ago, he testified before House lawmakers on marijuana reform issues—but little has changed since then.
"It unfortunately remains an unmitigated fact that the state of cannabis policy today is best described as a tale of two Americas, where the wealthy, white and well connected are able to consume cannabis, start companies, create jobs, amass significant personal wealth and generate billions in tax revenue for states with sanctioned cannabis programs, while the poor, the marginalized and people of color are arrested for merely possessing the cannabis plant and subject to the collateral consequences associated with a criminal conviction," he said.
—
Marijuana Moment is tracking more than 1,500 cannabis, psychedelics and drug policy bills in state legislatures and Congress this year. Patreon supporters pledging at least $25/month get access to our interactive maps, charts and hearing calendar so they don't miss any developments.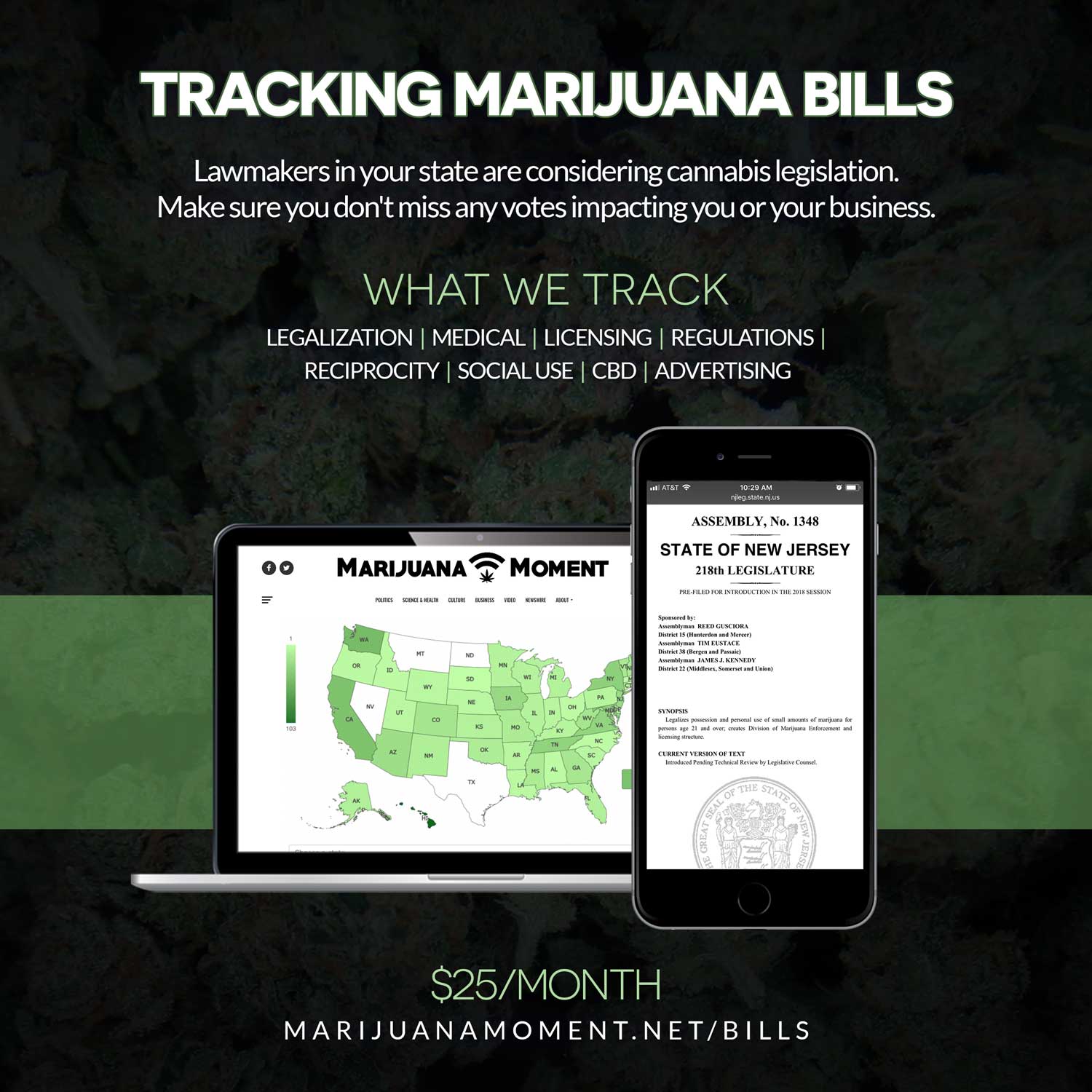 Learn more about our marijuana bill tracker and become a supporter on Patreon to get access.
—
He recommended enhancing certain provisions of CAOA, including by creating funding incentives for police to deprioritize cannabis enforcement in states where it remains criminalized.
"Around the country, people—including police—are realizing that there is nothing inherently violent about selling, possessing or using cannabis," Jackson said in his testimony. "Prohibition is what fuels violence and crime, not cannabis."
"Fortunately, the United States Senate has an opportunity to address this tragic and unnecessary violence by ending federal cannabis prohibition with the Cannabis Administration Opportunity Act, which would remove cannabis from the federal list of controlled substances," he said, adding that it would "help our police refocus our efforts on higher priorities than cannabis."
Sen. Amy Klobuchar (D-MN) also asked questions of the witnesses about how our scientific understanding of the medical potential of cannabis has evolved since it was federally prohibited decades ago, racial disparities in marijuana enforcement and the need to free up barriers to medical cannabis for military veterans.
Just before the close of the hearing, Booker asked Burnett whether he had any "concerns" about the "economics of legalization," particularly as it relates to small business and minority participation in the industry. He also mentioned the potential equity limitations of reform proposals like the bipartisan Secure and Fair Enforcement (SAFE) Banking Act.
Burnett said that he has "significant concerns" and that it's "critical that the strategy that the federal government takes is to allow an incremental process for the engagement around interstate commerce" when cannabis is eventually legalized.
"If you're not independently wealthy and have a significant amount of personal cash to be able to weather the current economic environment, your business is going to go under," Burnett said. "And so as we move forward, being able to understand the distribution of supply and demand and the protection of the small- and minority-owned businesses within nascent states, to be able to allow them to flourish, is a critical component that we have to keep in mind as we move forward on the federal level."
Booker has said that he supports passing cannabis banking legislation but has expressed concerns about passing what is seen as an industry-focused measure before enacting broader, justice-focused legalization.
For his part, Cook, who played a role in shaping the Trump administration's marijuana policy, said that the new Senate legalization bill Booker filed is premised on a series of myths, arguing that it would not mitigate the illicit market despite evidence to the contrary, that the federal drug war has not failed and that the criminal justice system is not systemically racist.
The Democrats' "Marijuana Reparations Act" isn't about research or medicine—it's about legalizing and commercializing marijuana nationwide. pic.twitter.com/siIqvFfk45

— Tom Cotton (@SenTomCotton) July 26, 2022
Meanwhile, Booker's legalization bill quickly gained two new cosponsors last week, including the third-highest-ranking Senate Democratic, Assistant Majority Leader Patty Murray (D-WA).
But there's a general understanding among advocates and lawmakers that the legislation is unlikely to be enacted this Congress given the daunting 60-vote threshold it would need to pass through the Senate. Not all Democrats were on board with the draft proposal, and GOP members would likely oppose it.
In any case, Tuesday's hearing may give an updated sense of where members across the aisle currently stand on reform and what they're willing to advance as Americans grow increasingly frustrated over the ongoing federal criminalization of cannabis.
Schumer, for his part, said last week that he is committed to working with bipartisan offices to get "something" done on cannabis reform "this year." He's seemed to leave the door open to using provisions of CAOA as the basis for an incremental marijuana reform package that he's been discussing with bipartisan and bicameral offices.
Another complication in enacting broad legalization is President Joe Biden, who maintains a stiff opposition to the policy change. Instead, he's campaigned on modest changes such as decriminalization, rescheduling and continuing to allow states to set their own policies.
After more than a year in office, however, he's yet to take any meaningful steps to make good on those campaign pledges. And days before the House passed the MORE Act in April, then-Press Secretary Jen Psaki reaffirmed that Biden's position on legalization has not changed.
That said, the White House drug czar recently said that the Biden administration is "monitoring" states that have legalized marijuana to inform federal policy, recognizing the failures of the current prohibitionist approach.
The president also made his first substantive comments on cannabis policy this month, reaffirming to reporters that he doesn't believe that people should be in prison over marijuana and stating that his administration is "working on" cannabis clemency issues.
Senator Files Bill To Allow Marijuana Advertising On TV And Radio In Legal States
Photo courtesy of Max Pixel.