Senators Blast Biden Administration's 'Extraordinarily Disappointing' Marijuana Stance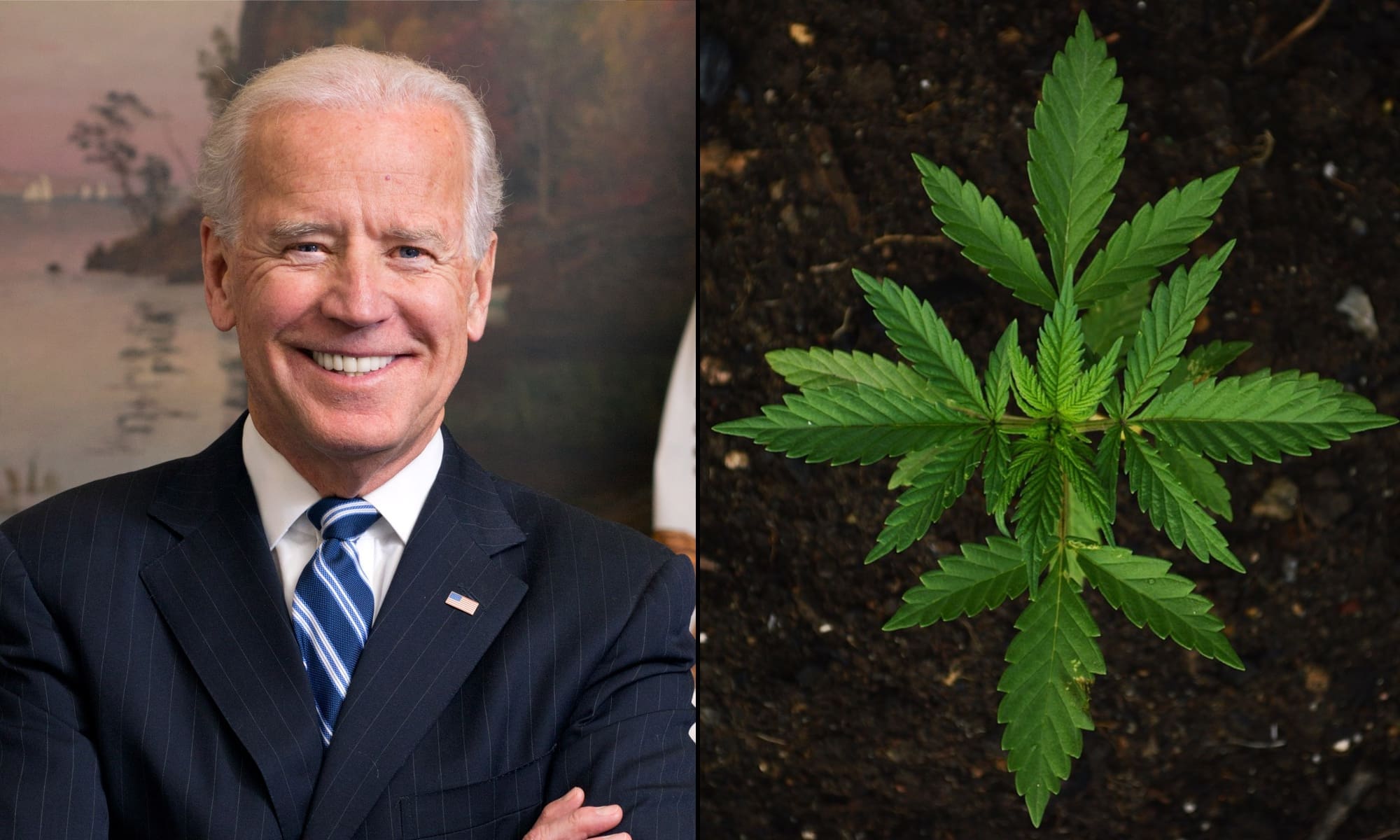 A coalition of six U.S. senators are renewing their call for the Biden administration to deschedule marijuana and grant mass pardons for people with federal cannabis convictions, calling the Justice Department's response to an earlier request for action "extraordinarily disappointing."
In a letter that was sent to President Joe Biden, Attorney General Merrick Garland and Health and Human Services (HHS) Secretary Xavier Becerra on Wednesday, the senators made a dual request: first, that the attorney general work independently to remove cannabis from the Controlled Substances Act (CSA) and second, that the president issue mass clemency for people with non-violent federal marijuana convictions.
Sens. Elizabeth Warren (D-MA), Bernie Sanders (I-VT), Cory Booker (D-NJ), Ron Wyden (D-OR), Ed Markey (D-MA) and Kirsten Gillibrand (D-NY) signed the new letter.
The senators said that DOJ took six months to respond to a previous October 2021 letter urging the attorney general to use his authority to unilaterally start the process of federally descheduling marijuana. The "half-page response" was "extraordinarily disappointing," they wrote.
In its April 2022 response letter, DOJ cited the fact that HHS has yet to determine that cannabis is a safe and effective therapeutic treatment option. The senators said the agency used that "as the sole rationale for the DOJ's lack of action" which "ignores the ability of the DOJ and Drug Enforcement Administration to begin the descsheduling process and act independently of an HHS determination."
The senators explained how Garland is actually empowered under the CSA to request an HHS scientific review of cannabis. A subsequent descheduling recommendation would be binding on DOJ; but even if the recommendation is to keep cannabis in Schedule I or move it to a lower schedule, that's not binding on the attorney general, who could then start a rulemaking process to remove marijuana from the CSA altogether.
"Put simply, the DOJ need not wait on any HHS determination to begin this process," they wrote. "Moreover, it is obvious that cannabis has widely accepted medical benefits, affirmed by medical and scientific communities both here and across the globe."
The letter also talks about the "widespread public support for cannabis legalization" and the "economic, racial-justice, public safety, and health benefits" that states have seen after legalizing cannabis. Further, the senators referenced Biden's unfulfilled campaign pledges to decriminalize marijuana, expunge prior cannabis records and reschedule the plant under the CSA.
Then the letter turns to the issue of mass clemency for people with federal marijuana convictions. Several senators, including Warren and Markey, had sent a letter to president in November 2021 calling on Biden to grant blanket pardons to the thousands of people with federal cannabis convictions on their records. But to date, the administration has not sent a response.
The senators said in the new letter that Biden's initial action to grant clemency to 78 people, including some with marijuana records, was commendable—but "much more has to be done to address the racist and harmful legacy of cannabis policies on Black and Brown communities."
"The legacy of the war on drugs is pervasive," they said, citing reports on racial disparities in marijuana enforcement.
"The Administration's failure to coordinate a timely review of its cannabis policy is harming thousands of Americans, slowing research, and depriving Americans of their ability to use marijuana for medical or other purposes," the senators said. "We ask that the Biden Administration act quickly to rectify this decade long injustice harming individuals, especially Black and Brown communities."
The recently appointed U.S. pardon attorney weighed in on the prospects of mass cannabis clemency last week, telling Marijuana Moment that her office handles cases independently, but it could be empowered to issue broader commutations or pardons if directed by the president.
Biden has received about a dozen letters from lawmakers, advocates, celebrities and people impacted by criminalization to do something about the people who remain behind federal bars over cannabis.
At a House Judiciary Committee oversight hearing in May, Chairman Jerrold Nadler (D-NY) and other Democratic lawmakers stressed the need for reforming the federal clemency process, calling for applications to be streamlined to make it easier for people with non-violent federal drug convictions to get relief.
Late last year, a coalition of congressional lawmakers introduced the Fair and Independent Experts in Clemency (FIX Clemency) Act, a bill that would take clemency review away from the Justice Department and instead establish an independent board appointed by the president.
A report published by the Congressional Research Service (CRS) last year affirmed that the president has it within his power to grant mass pardons for cannabis offenses. It also said that the administration can move to federally legalize cannabis without waiting for lawmakers to act.
The White House has been asked about the issue several times. Former Press Secretary Jen Psaki had said that the president has "every intention of using his clemency power" and is "looking at" relief for non-violent drug offenders.
Rahul Gupta, director of the Office of National Drug Control Policy (ONDCP), said last month that the Biden administration is "monitoring" states that have legalized marijuana to inform federal policy, recognizing the failures of the current prohibitionist approach.
Meanwhile, Sen. Brian Schatz (D-HI) recently asked the attorney general about any plans to revive the prior guidance at a hearing and in a follow-up letter. Garland said in response that the Justice Department is "examining" marijuana policy and will be addressing the issue "in the days ahead," but he didn't directly comment on reinstating a specific memo.
A bipartisan group of congressional lawmakers filed a bill in April that would direct the attorney general to create a commission charged with making recommendations on a regulatory system for marijuana that models what's currently in place for alcohol.
Reps. Dave Joyce (R-OH), Hakeem Jeffries (D-NY) and Brian Mast (R-FL) teamed up on what's titled the Preparing Regulators Effectively for a Post-Prohibition Adult-Use Regulated Environment Act (PREPARE) Act—an incremental reform meant to inform comprehensive cannabis policy changes in the future.
On Tuesday, a coalition of current and former marijuana regulators sent a letter to the Biden administration, imploring officials to instate updated guidance to federal prosecutors on cannabis enforcement priorities as an interim step while Congress considers broader legislation to end prohibition.
In April, the House for the second time passed a comprehensive legalization bill, the Marijuana Opportunity, Reinvestment and Expungement (MORE) Act. On the Senate side, Majority Leader Chuck Schumer (D-NY) and colleagues are working to finalize similar legislation, which they plan to file ahead of the August recess.
High-level talks are reportedly underway for an alternative, and arguably more passable, approach, with bicameral and bipartisan lawmakers discussing the possibility of moving a package of incremental cannabis reform measures that would stop short of descheduling marijuana.
Separately, several Republican members of Congress introduced a bill last November to federally legalize and tax marijuana as an alternative to far-reaching Democratic-led reform proposals and scaled-down GOP cannabis descheduling legislation.
Read the senator's new letter on marijuana clemency and descheduling, as well as DOJ's initial response, below:
Marijuana Regulators Coalition Pushes Biden Administration For Updated Federal Enforcement Guidance