FBI Says CBD Use Is An 'Automatic Disqualifier' For Employment Despite Federal Hemp Legalization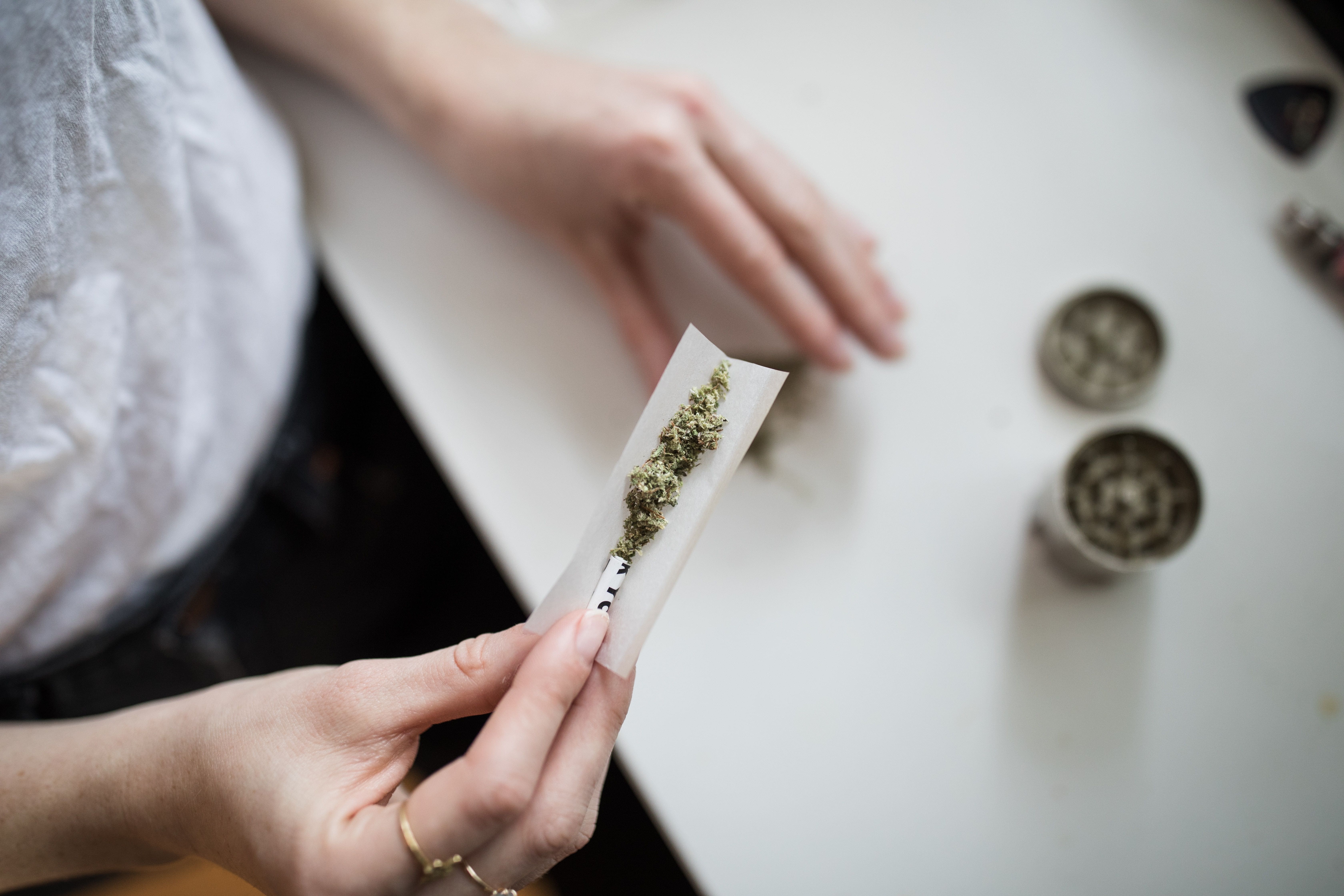 The FBI said on Thursday that the recent use of marijuana—and even CBD—automatically disqualifies people from working at the federal agency. People interested in joining FBI must have abstained from consuming cannabinoids, including the non-intoxicating kind, for at least a year before submitting an application.
That's in spite of the fact that hemp and its derivatives like CBD were federally legalized under the 2018 Farm Bill.
"Although the use of marijuana & CBD may be legal at the state level, their use is an automatic disqualifier for FBI employees and contractors," FBI Denver said in response to a question on Twitter. "You must wait for at least one year from your last use of CBD or marijuana before applying to the FBI."
A6. Although the use of marijuana & CBD may be legal at the state level, their use is an automatic disqualifier for FBI employees and contractors. You must wait for at least one year from your last use of CBD or marijuana before applying to the FBI. #FBILinguist

— FBI Denver (@FBIDenver) August 25, 2022
While FBI loosened its cannabis employment policy last year, making it so people only have to wait one year instead of three before they last used marijuana in order to apply for a job at the agency, its rules around CBD have been less clear.
Another field office said in 2020 that FBI's employment policies for cannabidiol were "under review." But it hasn't publicly issued any updated guidance that specifically addresses the non-intoxicating cannabinoid—which is widely available in commercial markets across the U.S. regardless of each state's marijuana laws— since then.
A spokesperson for the Denver field office told Marijuana Moment on Thursday that the Twitter posts on CBD were part of a Q&A that was "specific to our contract linguist position." However, it also pointed to the agency's broader employment eligibility guidance on cannabis.
That guidance says that FBI job candidates "cannot have used marijuana or cannabis in any form (natural or synthetic) and in any location (domestic or foreign) within the one (1) year preceding the date of their application for employment." (Emphasis added.)
A request for clarification about whether federally legal hemp and its derivatives like CBD constitutes a prohibited "form" of cannabis was referred to FBI's national press office, which did not respond by the time this story was published.
The new guidance also doesn't include mention of another marijuana employment rule that FBI instituted last year that rendered applicants ineligible for a job at the agency if they've used marijuana more than 24 times after turning 18.
The earlier employment guidance seems to have been revised to omit the policy restricting eligibility based on the number of times a person previously consumed cannabis.
The last version said that the use of "marijuana or any of its various forms (e.g., cannabis, hashish (hash), hash oil, or tetrahydrocannabinol (THC), synthetic or natural), in any location (domestic or foreign) regardless of the legality in that location of use, more than twenty-four (24) times after turning 18 years old is a disqualifier for FBI employment."
A follow-up request for clarification on whether the agency had eliminated that policy was also not immediately addressed by FBI's national press office.
As in past guidance, FBI's latest version still says that the use of cannabis "before the candidate's 18th birthday is not a disqualifier for FBI employment." That said, "adjudicative personnel will evaluate the candidate by using the 'wholeperson' concept."
FBI candidates aren't prohibited from using synthetic cannabis medicines approved by the Food and Drug Administration (FDA) like dronabinol, but the agency emphasized that candidates "cannot present 'medical marijuana cards' or other prescriptions as mitigating factors for marijuana or cannabis use."
In general, FBI's gradual loosening of its marijuana employment policies has been interpreted as a more practical decision, rather one that necessarily reflects shifting opinions on cannabis within the agency.
Then-FBI Director James Comey suggested in 2014 that he wanted to loosen the agency's employment policies as it concerns marijuana, as potential skilled workers were being passed over due to the requirement.
"I have to hire a great work force to compete with those cyber criminals and some of those kids want to smoke weed on the way to the interview," he said at the time.
Federal agencies have taken a variety of approaches to cannabis employment policies amid the state-level legalization movement.
For example, the U.S. Forest Service (USFS) posted a notice on Monday reminding employees that they're prohibited from using marijuana and warning them about the risks of consuming federally unregulated CBD products.
The nation's largest union representing federal employees recently adopted a resolution in support of marijuana legalization and calling for an end to policies that penalize federal workers who use cannabis responsibly while they're off the clock in states where it is legal.
House Appropriations Committee leadership recently urged the White House to "continue to review policies and guidelines regarding hiring and firing of individuals who use marijuana in states where that individual's private use of marijuana is not prohibited under the law of the State" as part of a Financial Services and General Government (FSGG) spending report.
It specifically requests that the executive branch apply drug testing standards with "consistency and fairness."
—
Marijuana Moment is tracking more than 1,500 cannabis, psychedelics and drug policy bills in state legislatures and Congress this year. Patreon supporters pledging at least $25/month get access to our interactive maps, charts and hearing calendar so they don't miss any developments.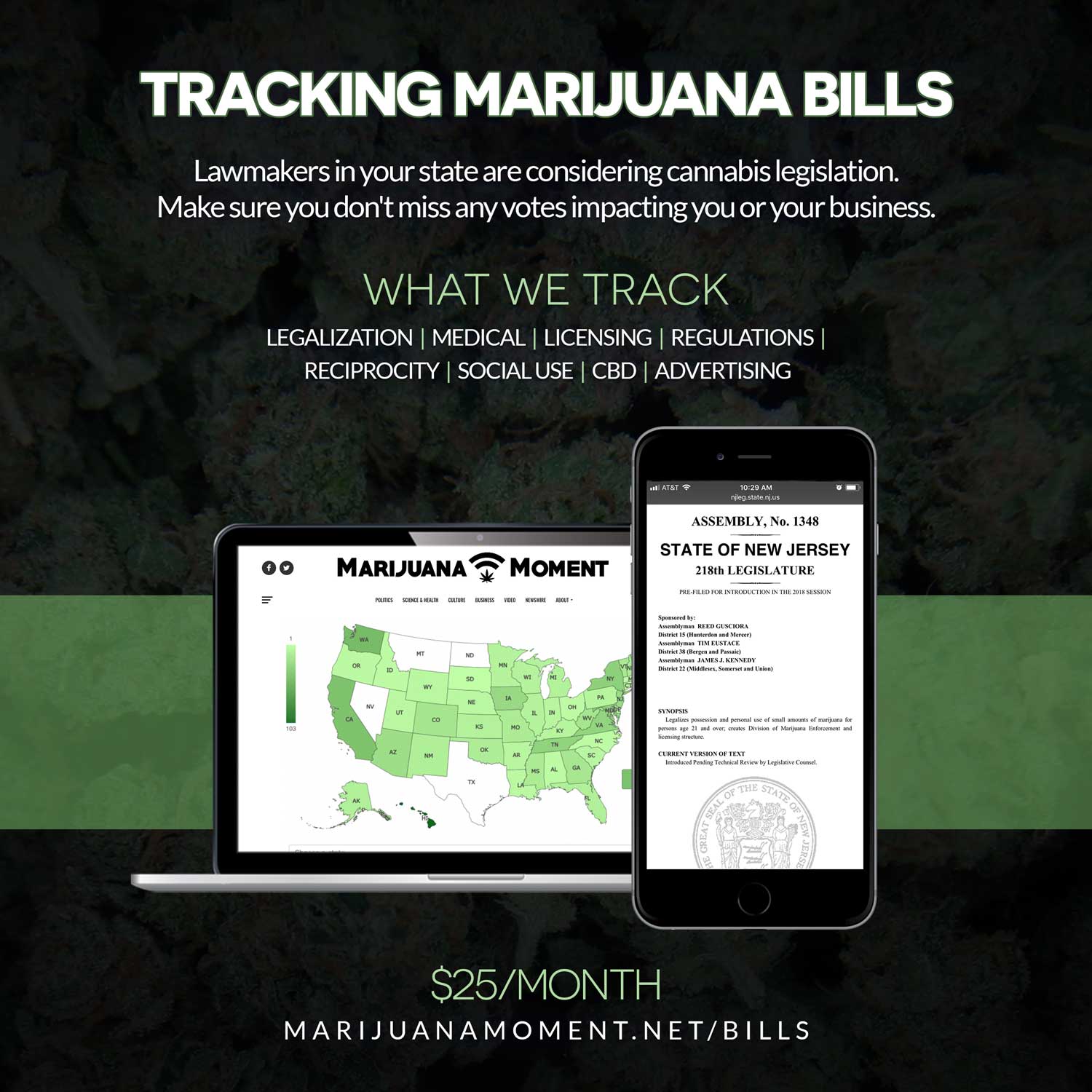 Learn more about our marijuana bill tracker and become a supporter on Patreon to get access.
—
In June, the Senate Intelligence Committee separately adopted an amendment from Sen. Ron Wyden (D-OR) that would prohibit the federal government from denying people the security clearances they need to work at intelligence agencies simply because they've used marijuana.
But in general, federal agencies have been reluctant to loosen cannabis-related employment rules despite state efforts to legalize cannabis for medical and recreational use.
For example, the Substance Abuse and Mental Health Services Administration (SAMHSA) recently proposed a changes to drug testing policies for federal workers that would clarify that having a doctor's recommendation for medical marijuana or any other Schedule I drug is not a valid excuse for a positive drug test.
Meanwhile, the director of national intelligence (DNI) said late last year that federal employers shouldn't outright reject security clearance applicants over past use and should use discretion when it comes to those with cannabis investments in their stock portfolios.
The Environment Protection Agency (EPA) also emphasized to its workers that they are prohibited from using marijuana—or directly investing in the industry—no matter the state law or changes in "social norms" around cannabis.
The Department of Transportation (DOT) also took a different approach to its cannabis policy in 2020, stating in a notice that it would not be testing drivers for CBD. However, DOT recently reiterated that the workforce it regulates is prohibited from using marijuana and will continue to be tested for THC, regardless of state cannabis policy.
In a letter sent to Transportation Secretary Pete Buttigieg in May, Rep. Earl Blumenauer (D-OR) argued that DOT's overall cannabis testing policies are unnecessarily costing people their jobs and contributing to supply chain issues. He urged a review and administrative reform of the guidelines.
Buttigieg, who campaigned on a pro-legalization platform during his 2020 presidential bid and repeatedly condemned the harms of prohibition—going so far as to call for decriminalizing possession of all drugs—has yet to take any administrative steps to modernize DOT marijuana policy since taking the helm of the department.
While DOT will continue to test workers for THC, however, the department did also recently propose a revised drug testing policy.
Commercial drivers who use CBD products are doing so "at their own risk," a federal agency said in a recently released draft handbook for medical examiners who are responsible for issuing DOT certifications.
While the Biden administration has instituted a policy of granting waivers to certain workers who admit to prior cannabis use, it's come under fire from advocates following reports that it fired or otherwise punished dozens of staffers who were honest about their history with marijuana.
Then-White House Press Secretary Jen Psaki attempted to minimize the fallout, without much success, and her office released a statement last year stipulating that nobody was fired for "marijuana usage from years ago," nor has anyone been terminated "due to casual or infrequent use during the prior 12 months."
Meanwhile, a union representing firefighters has claimed credit for a New York City legal directive ordering government agencies, including the New York City Fire Department (NYFD) and New York Police Department (NYPD), to cease drug testing workers for marijuana since the state enacted legalization.
Last year, the state Department of Labor separately announced in guidance that New York employers are no longer allowed to drug test most workers for marijuana, with limited exceptions. Even prior to the enactment of legalization, New York City officials had established a local ban on pre-employment drug testing for cannabis.
Washington, D.C. Mayor Muriel Bowser (D) signed a bill last month that prohibits most workplaces from firing or otherwise punishing employees for off-duty marijuana use.
In Missouri, the St. Louis County Council approved a bill in March to ban pre-employment and random drug testing for cannabis for most county workers.
Senator Hopes To Pass 'Some Key Reforms' On Marijuana This Year, But Says Full Legalization Is A 'Difficult Feat'